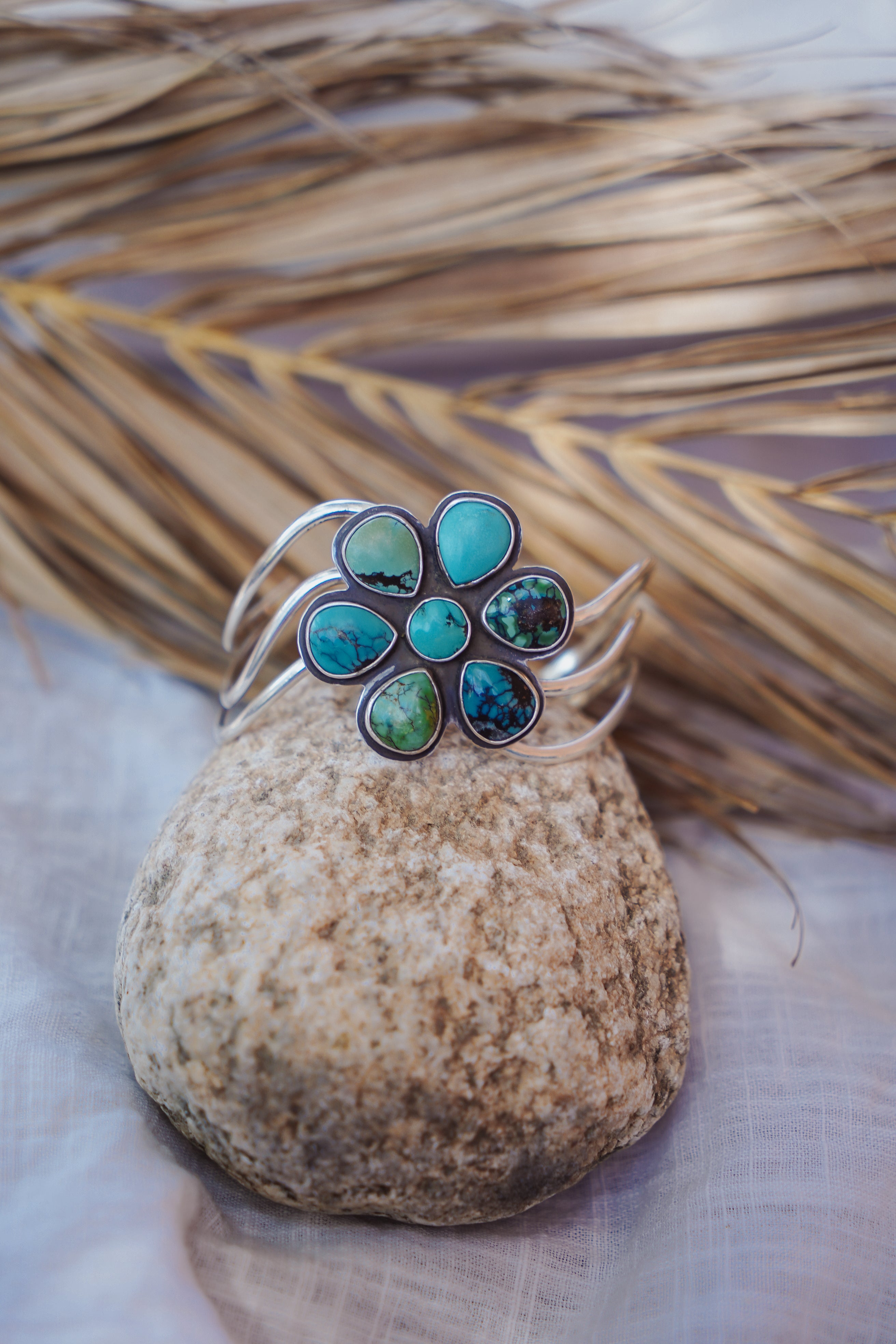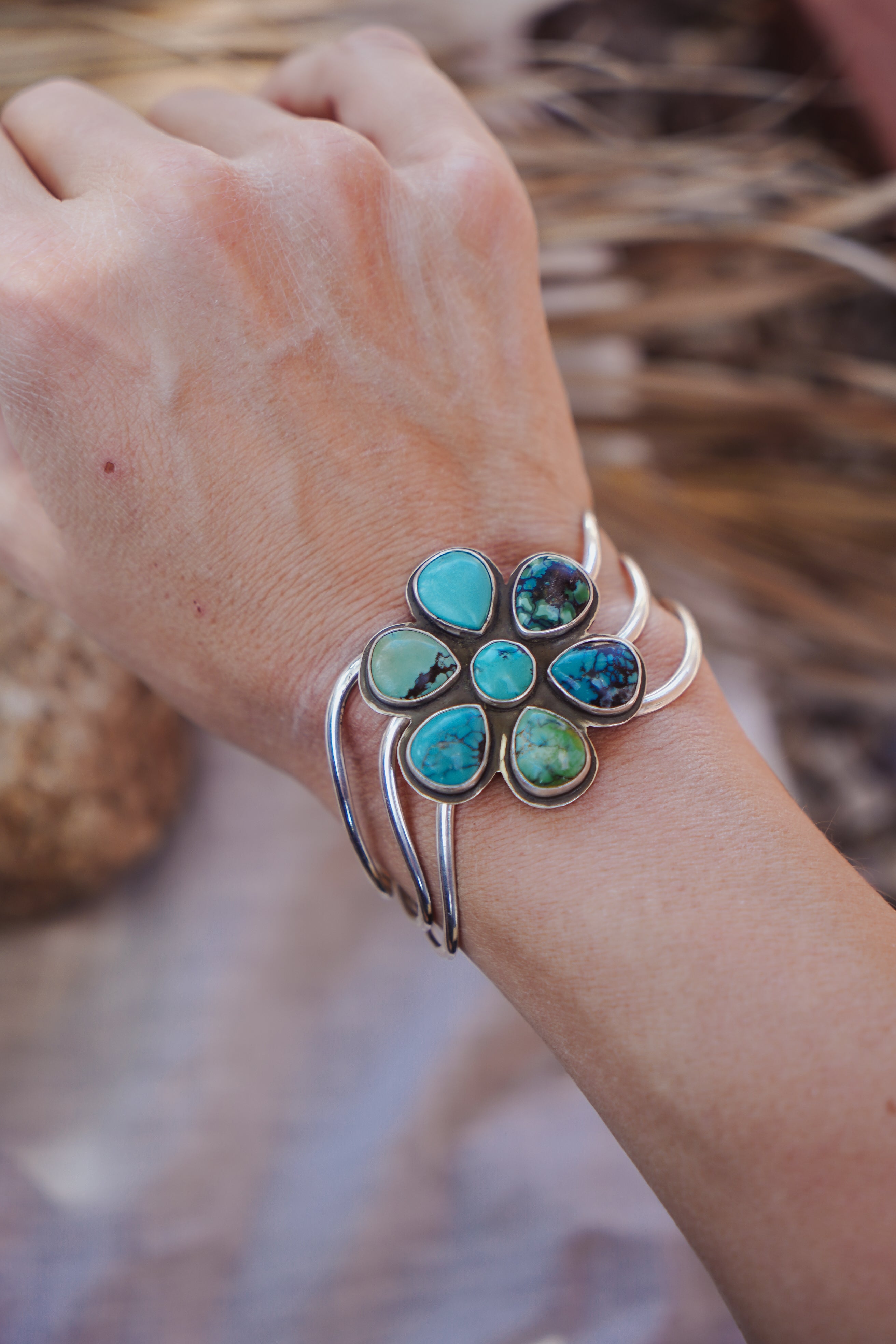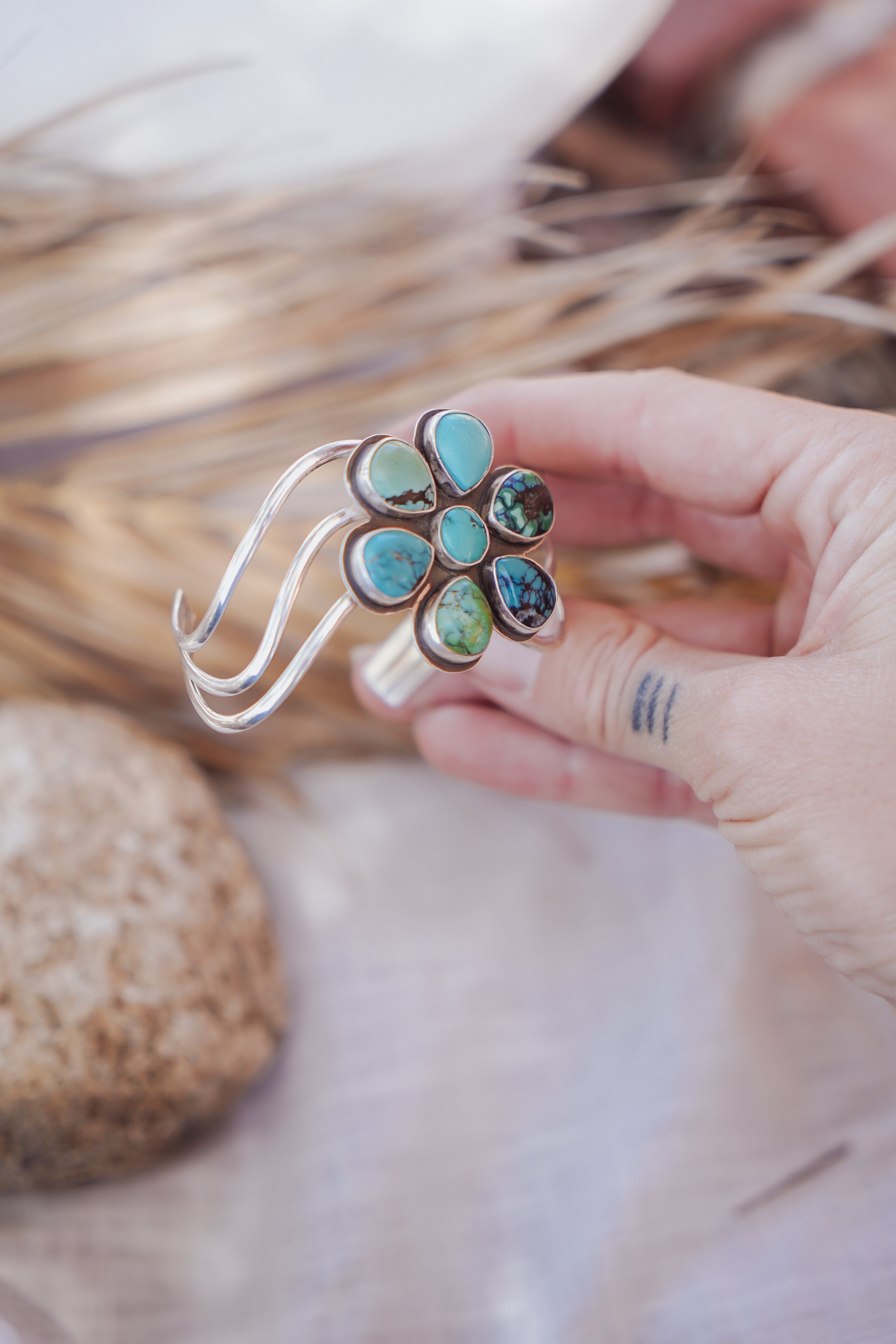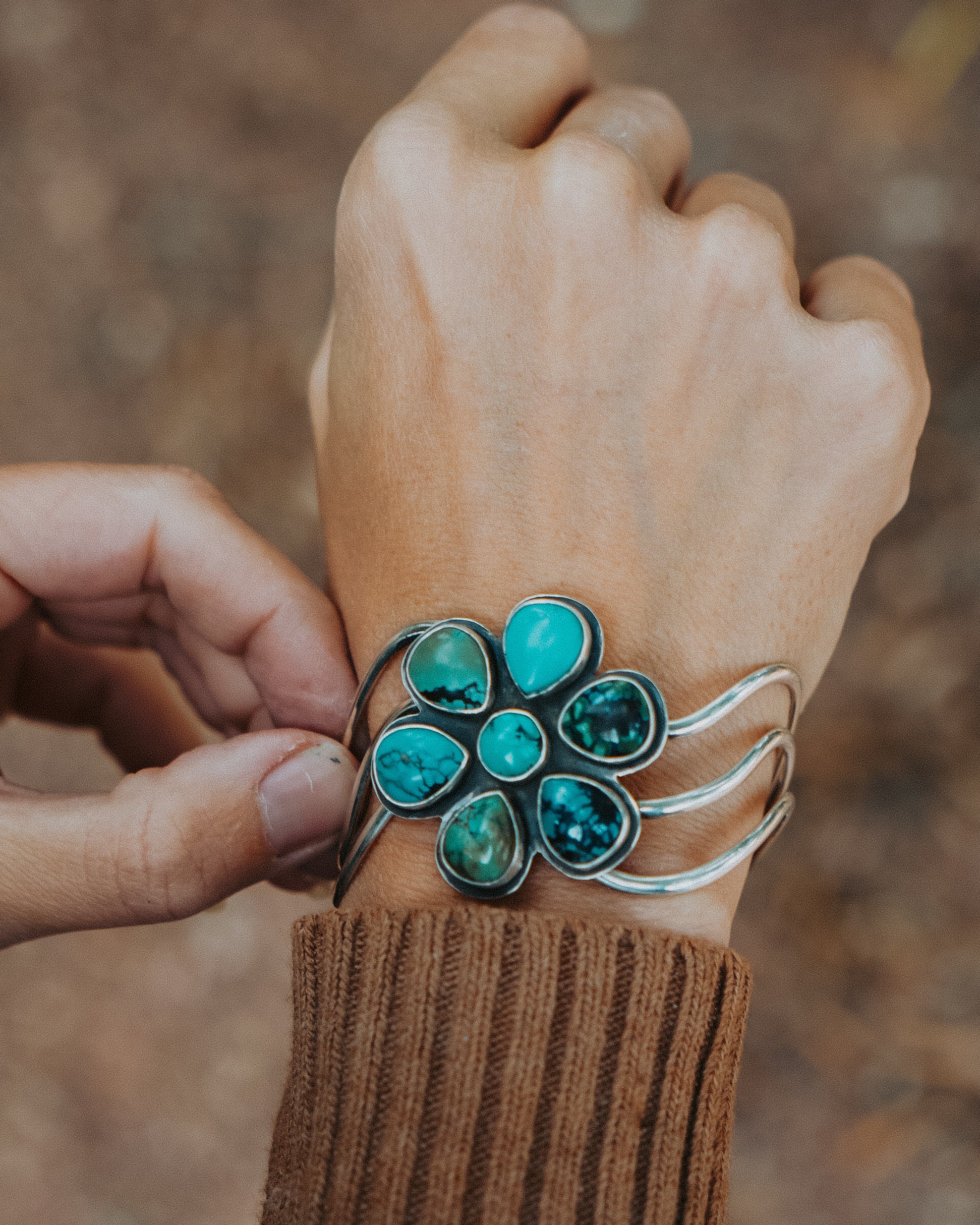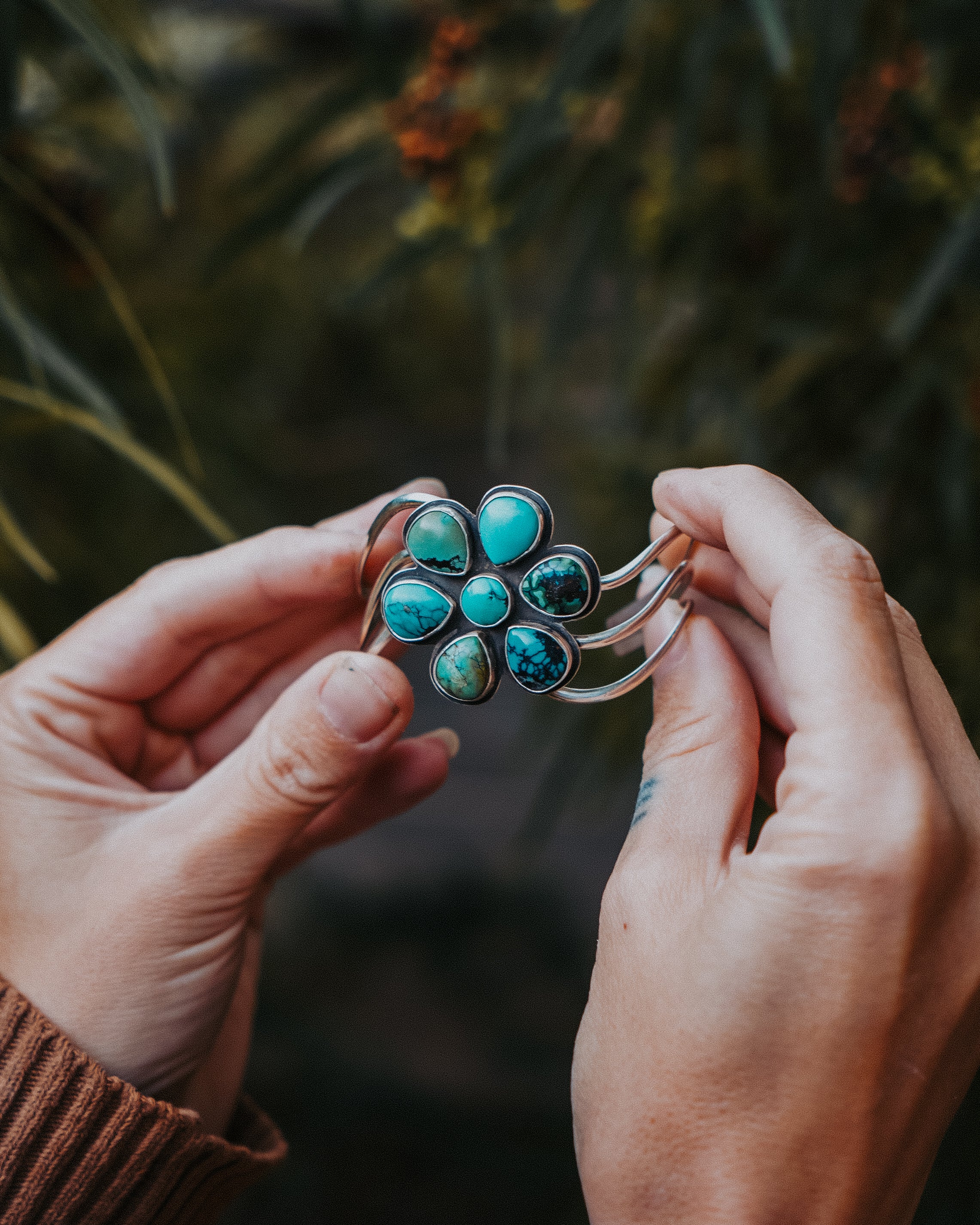 Statement Cuff in Hubei Turquoise
I've been drooling over this swirly, flower cluster cuff- it has all the perfect spring vibes. I can't wait to see who snags this one and we hope to bring back similar statement cuffs in future collections!
The .925 Sterling Silver cuff is 5.5" long with a 1" gap. It can be adjusted slightly to fit various size wrists
Handcrafted by Chandra & Andy Derrick in Tucson AZ. 
Packaged Mindfully with post-recycled paper products as well as recyclable packaging.  
Statement Cuff in Hubei Turquoise