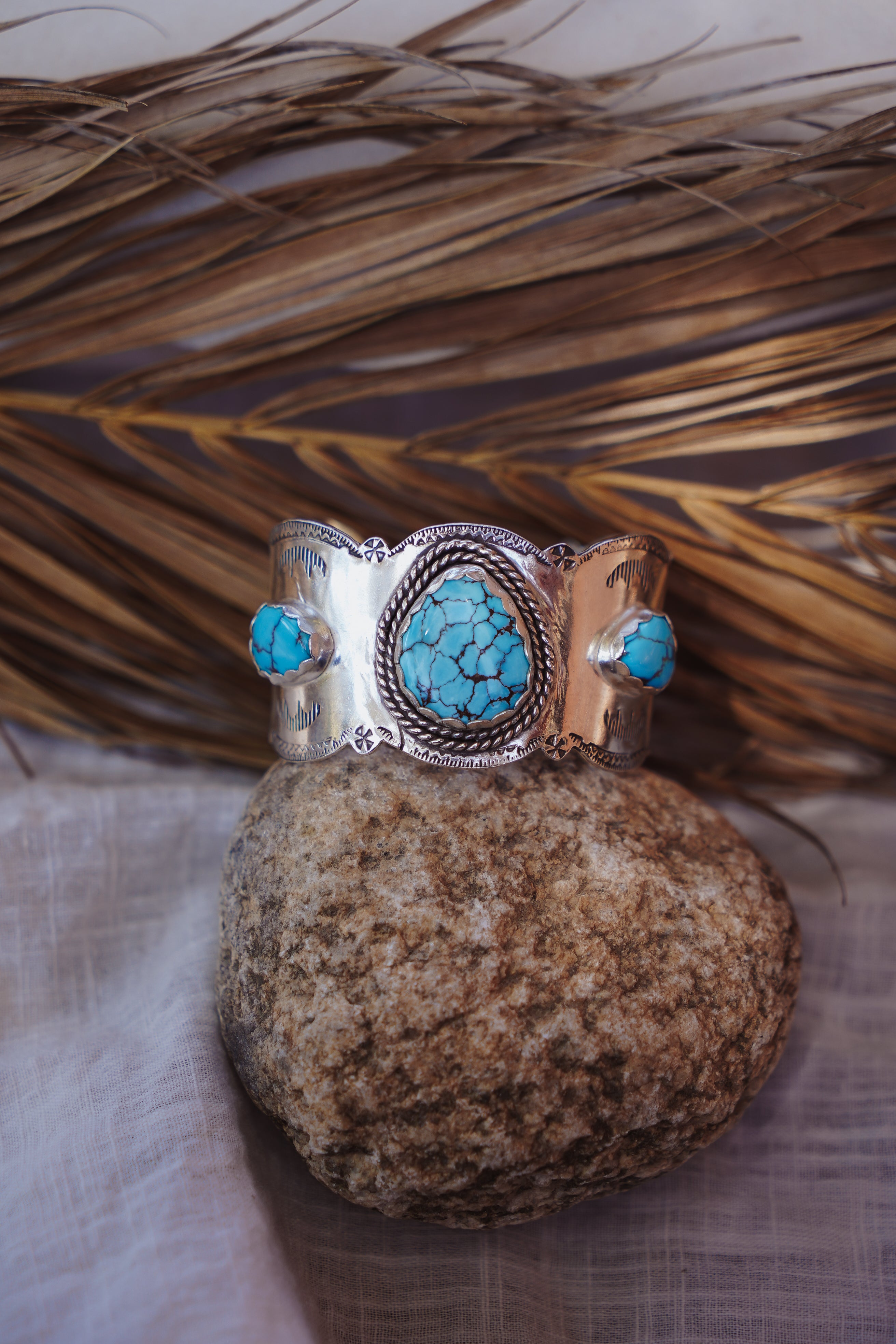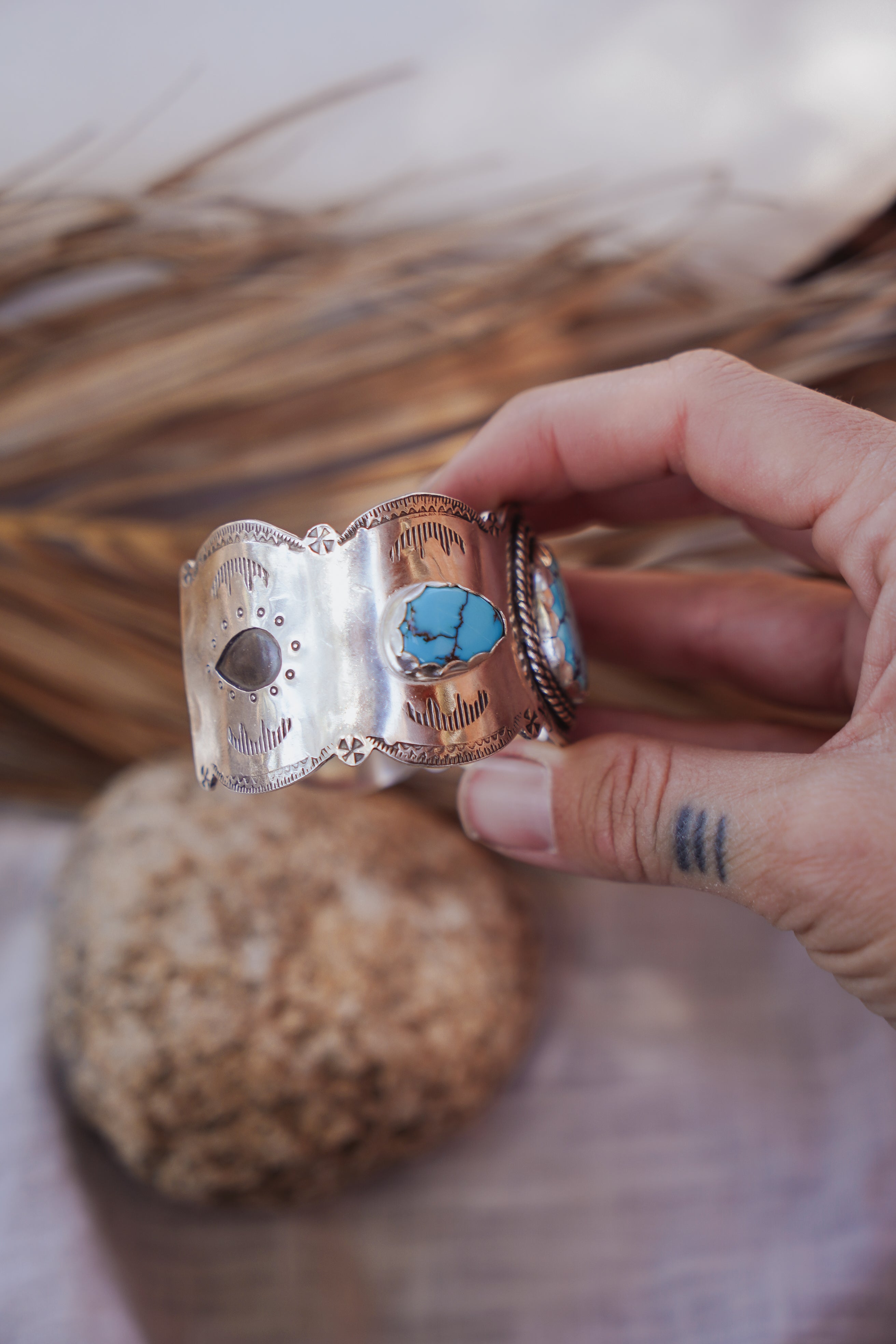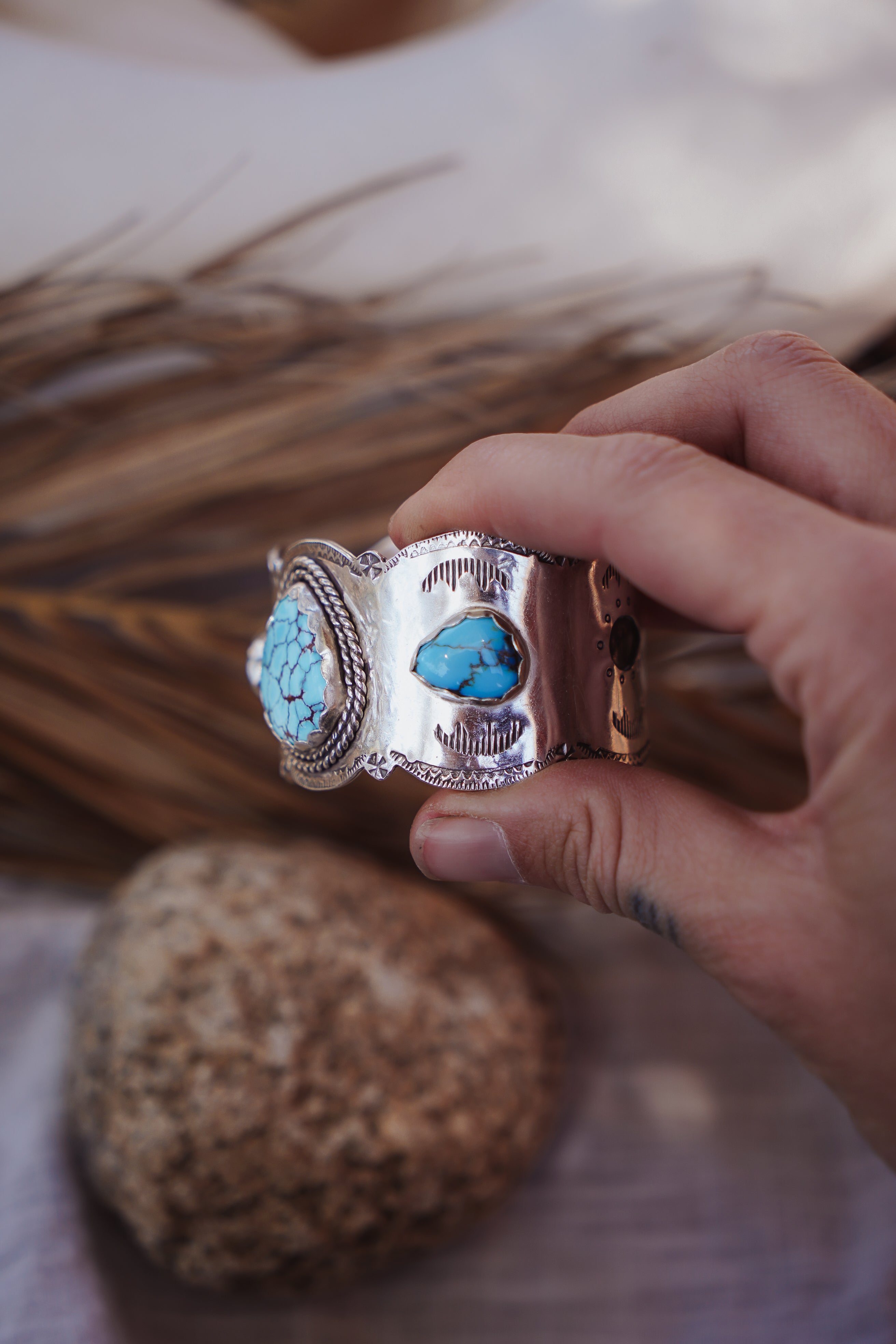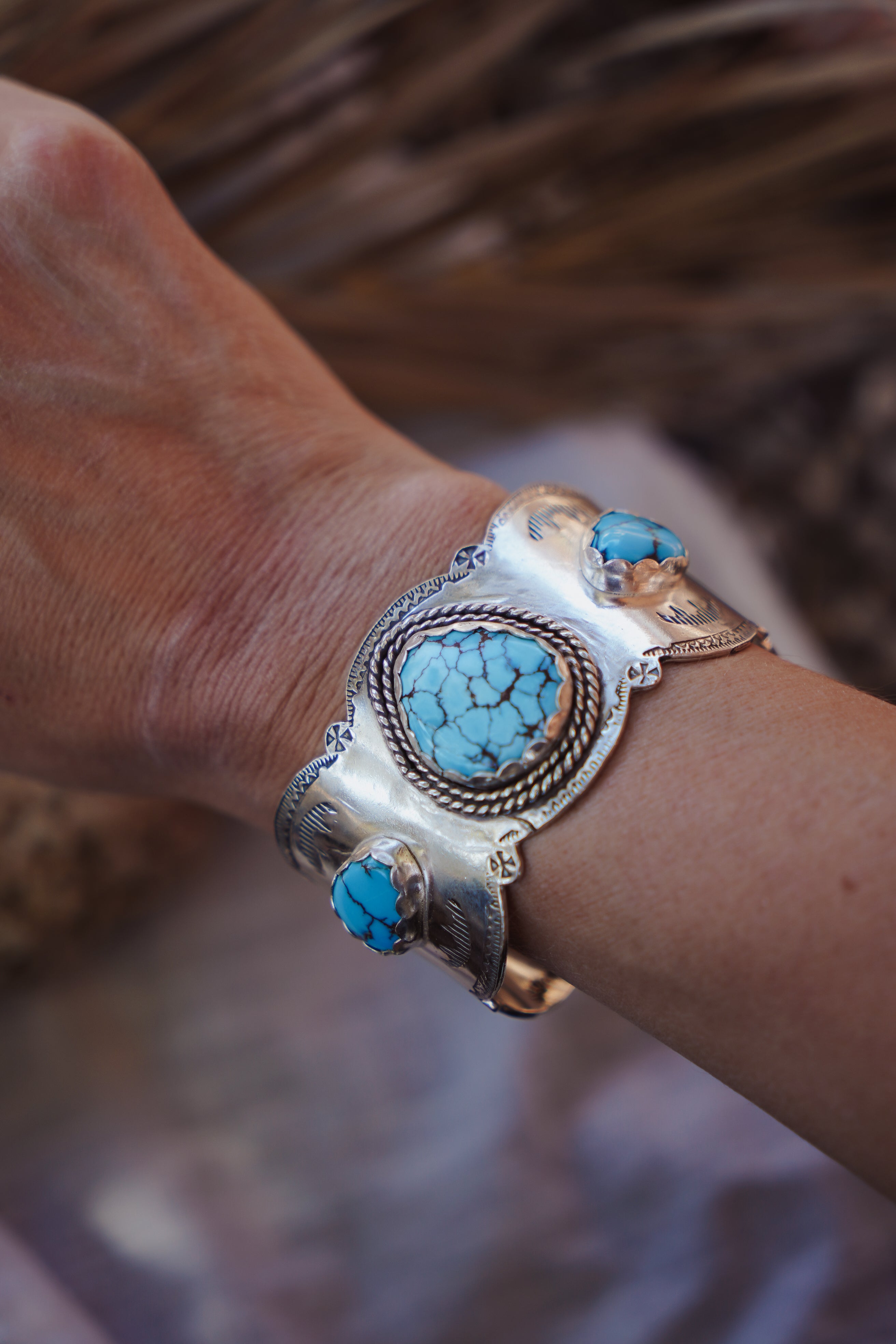 Statement Cuff in Egyptian Turquoise
This is a new style of cuff for us and we are obsessed with the process. This thick cuff was truly a labor of love. It's fully hand-stamped, sawn, and soldered. And I mean, look at those blue Egyptian turquoise stones. They're gorgeous!

The .925 Sterling Silver cuff is 6" long with a 1" gap. It can be adjusted slightly to fit various size wrists
Handcrafted by Chandra & Andy Derrick in Tucson AZ. 
Packaged Mindfully with post-recycled paper products as well as recyclable packaging.  
Statement Cuff in Egyptian Turquoise