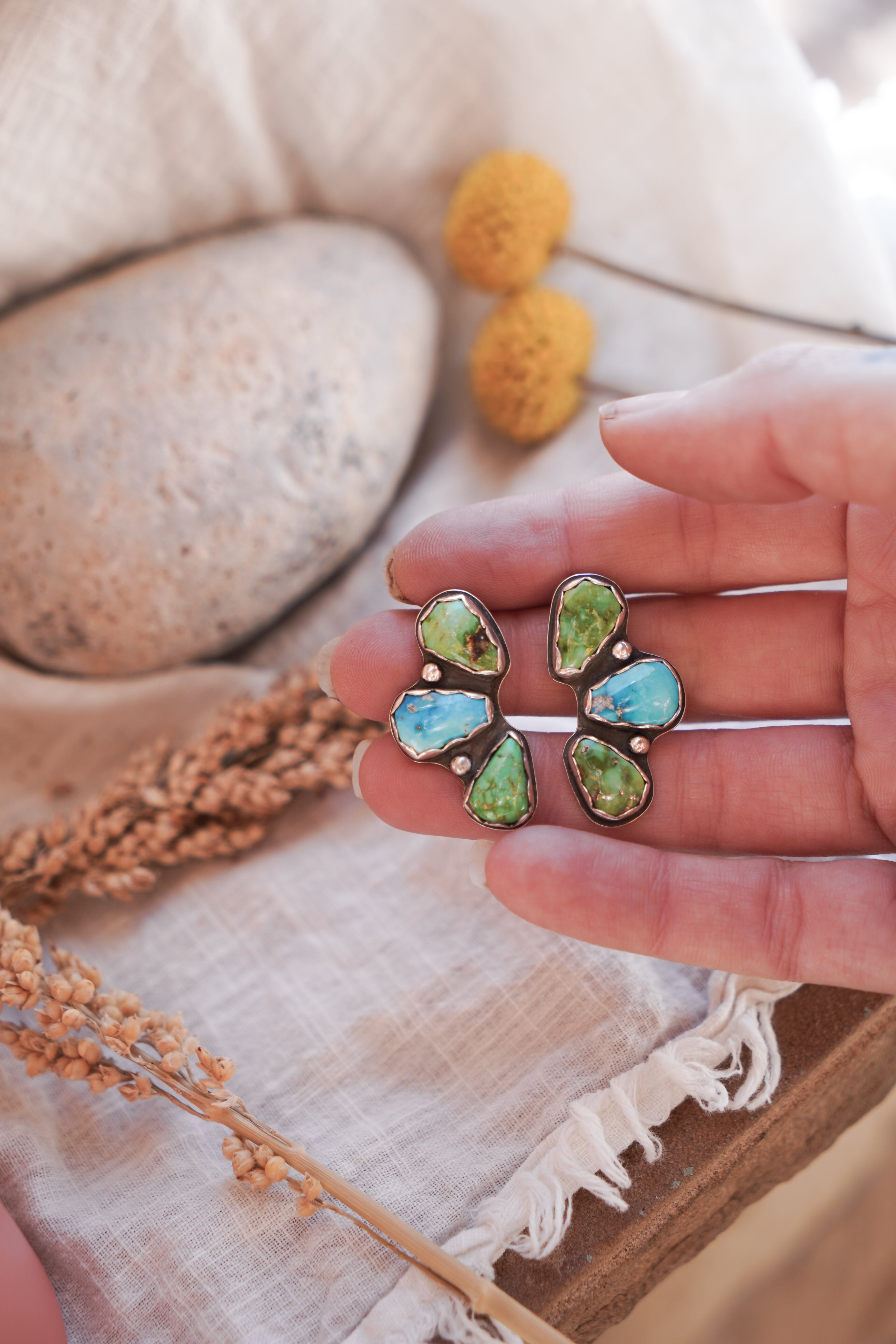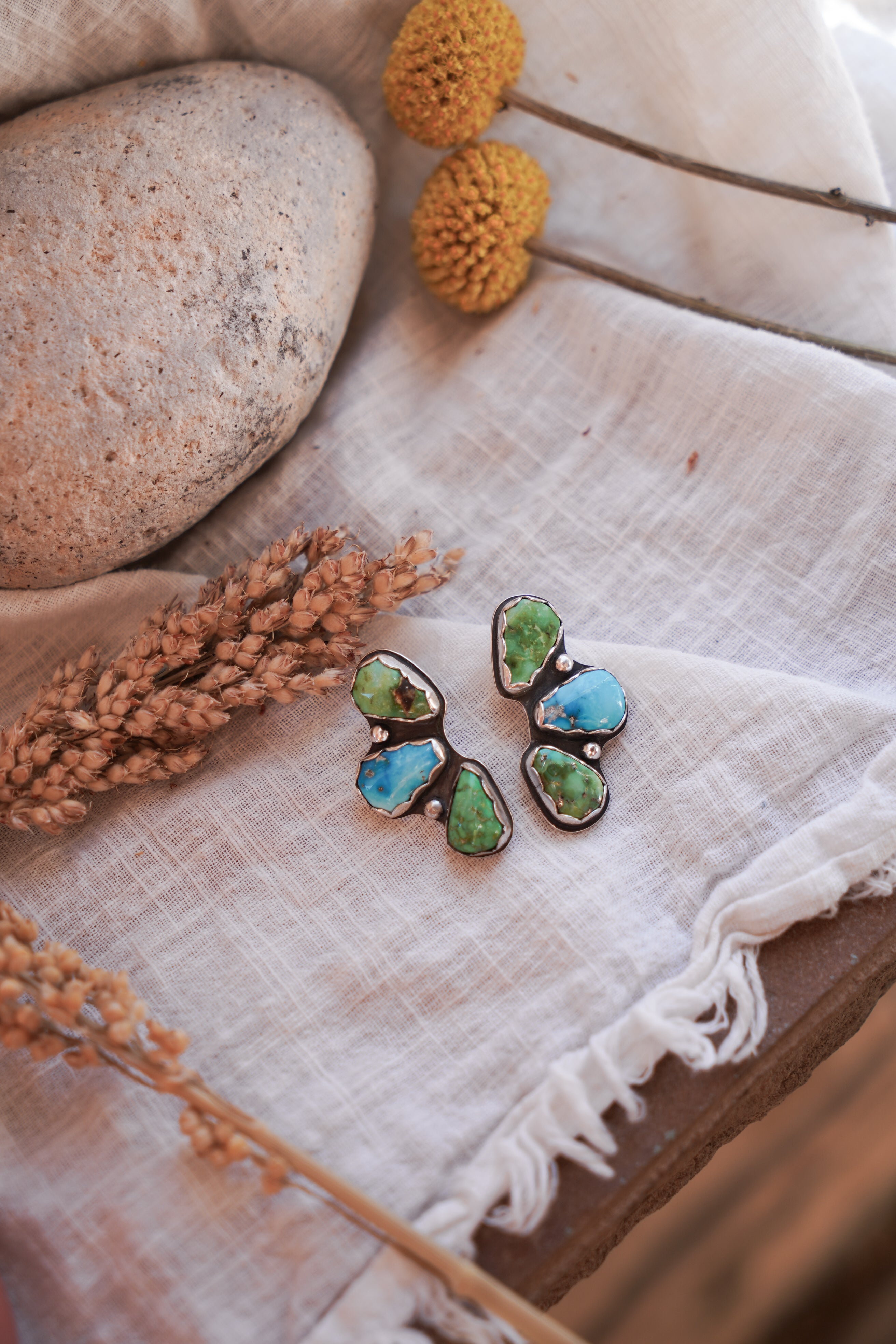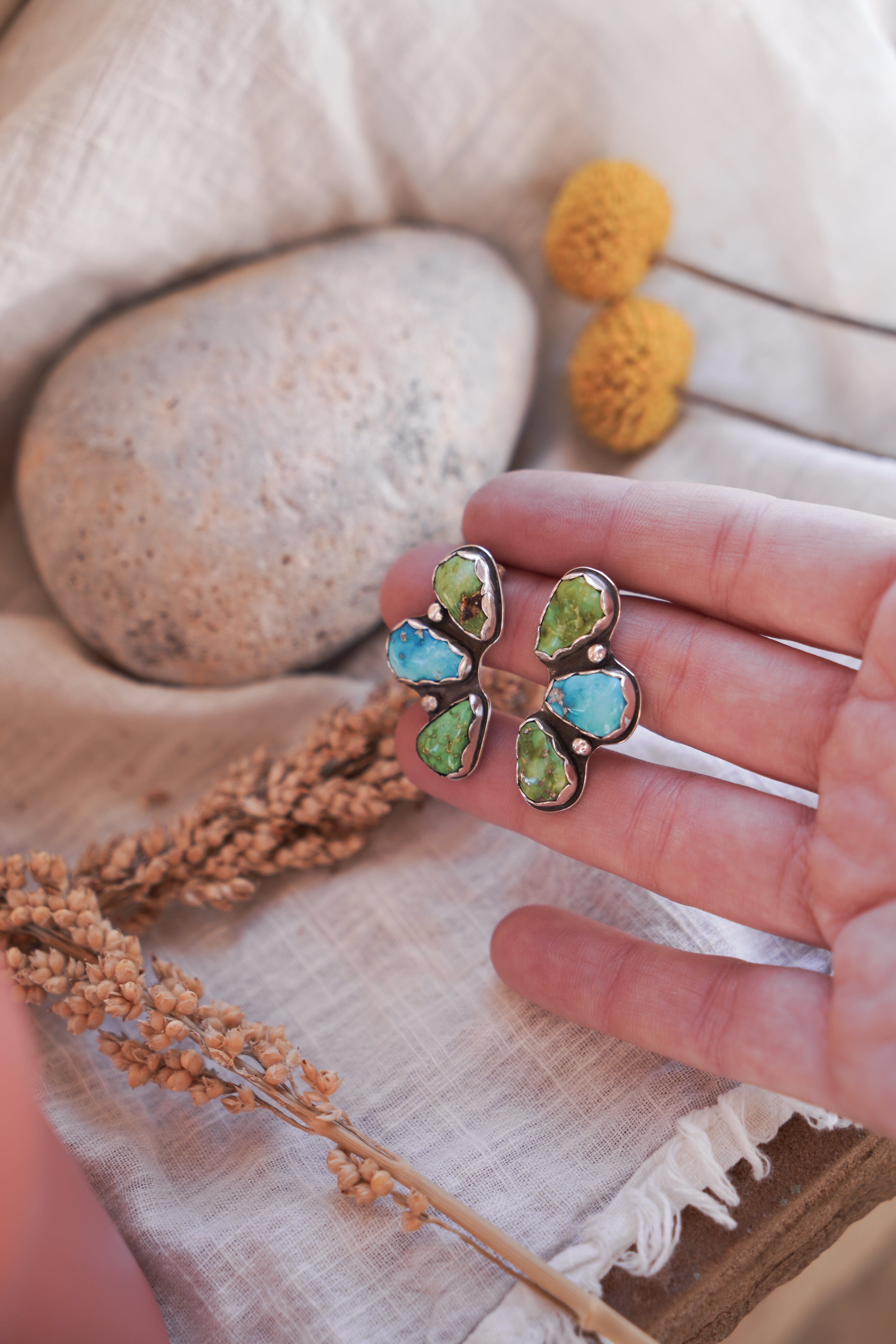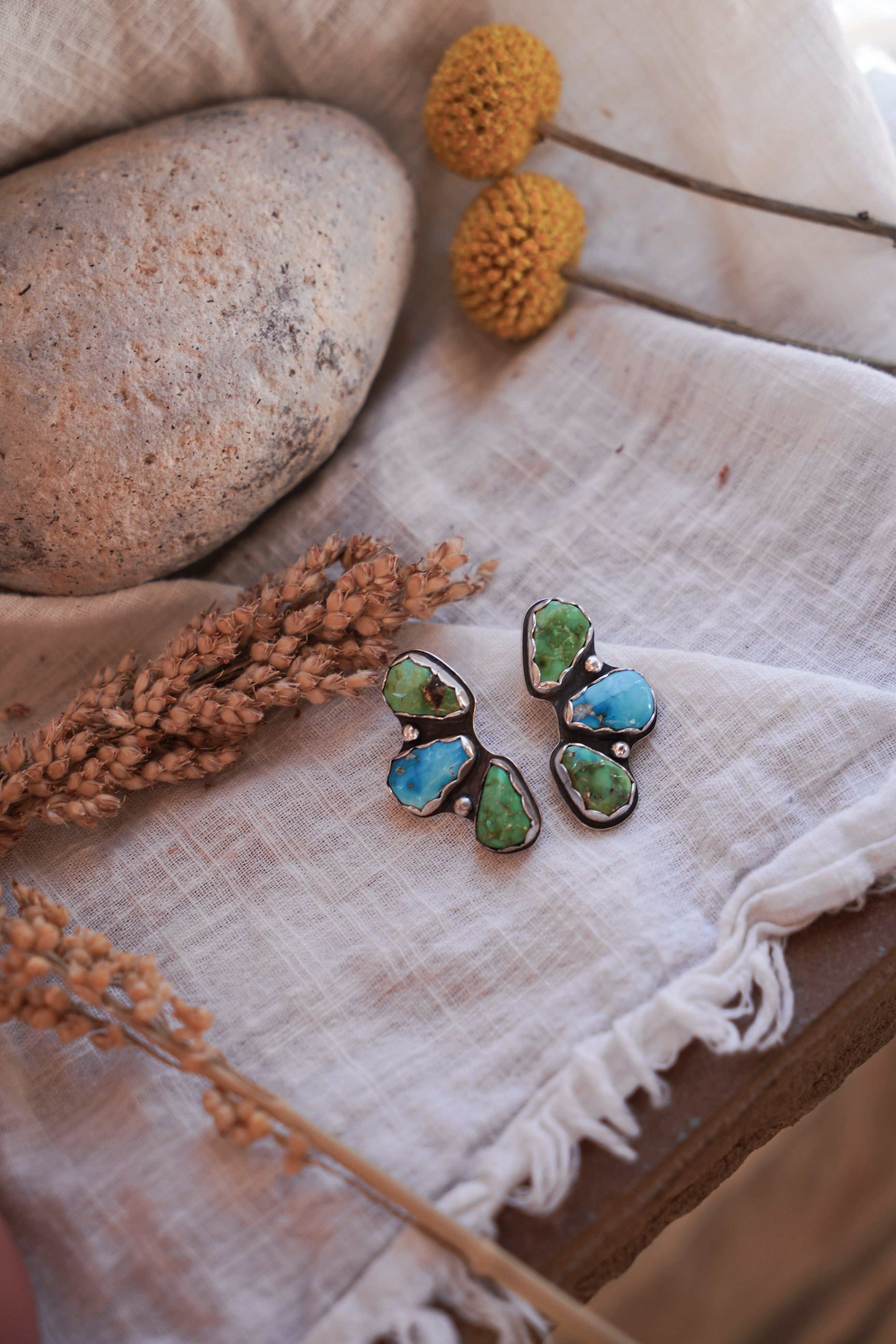 Cluster Stud Earrings in Sonoran Mountain & Blue Ridge Turquoise
Oh man, this color and design are what boho dreams are made of. I'm obsessed with these cluster earrings and absolutely hope to make similar pieces in upcoming collections. Can't wait to see who gets this pair!

Made with .925 Sterling Silver.
Handcrafted by Chandra & Andy Derrick in Tucson AZ. 
Packaged Mindfully with post-recycled paper products as well as recyclable packaging. 
Cluster Stud Earrings in Sonoran Mountain & Blue Ridge Turquoise