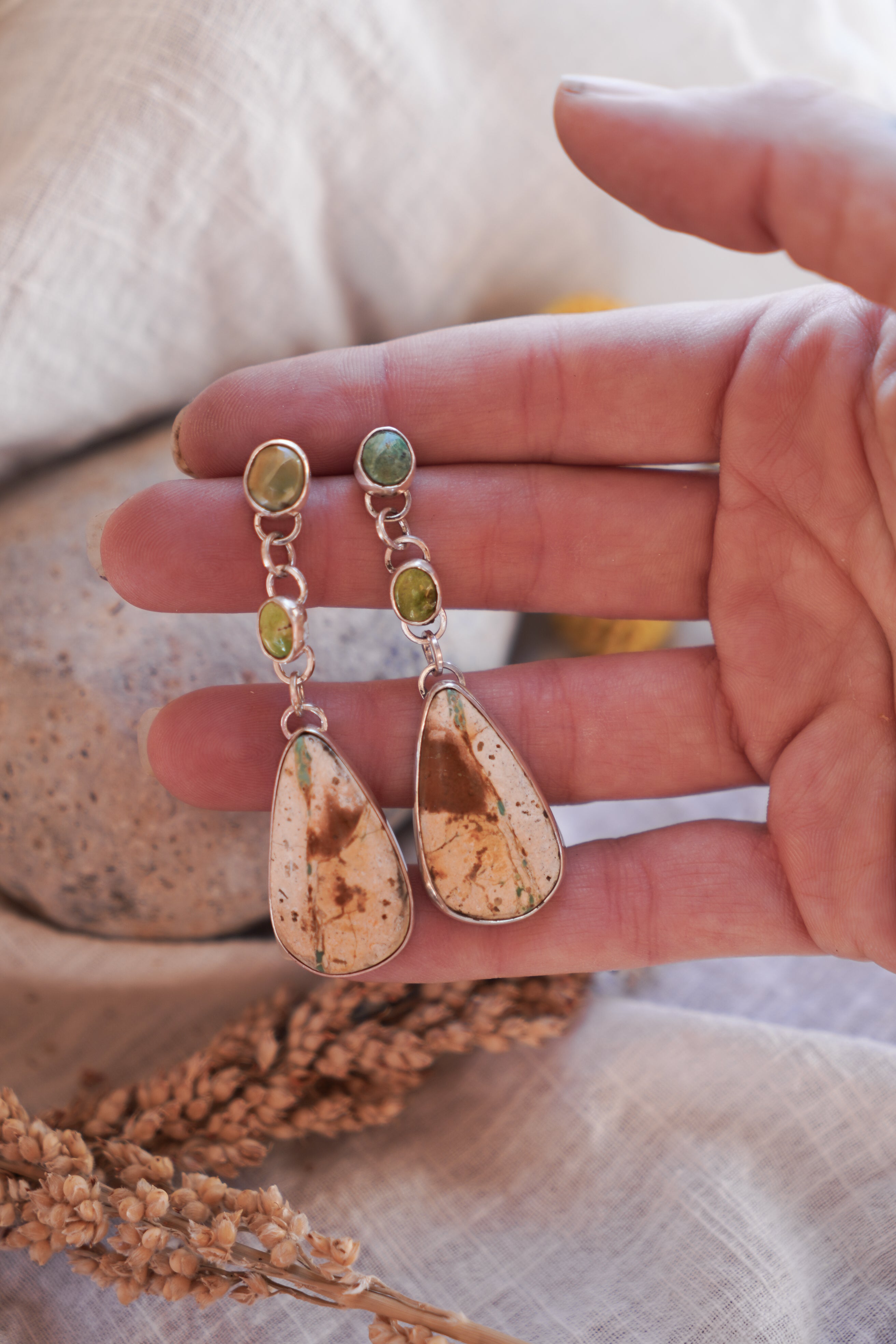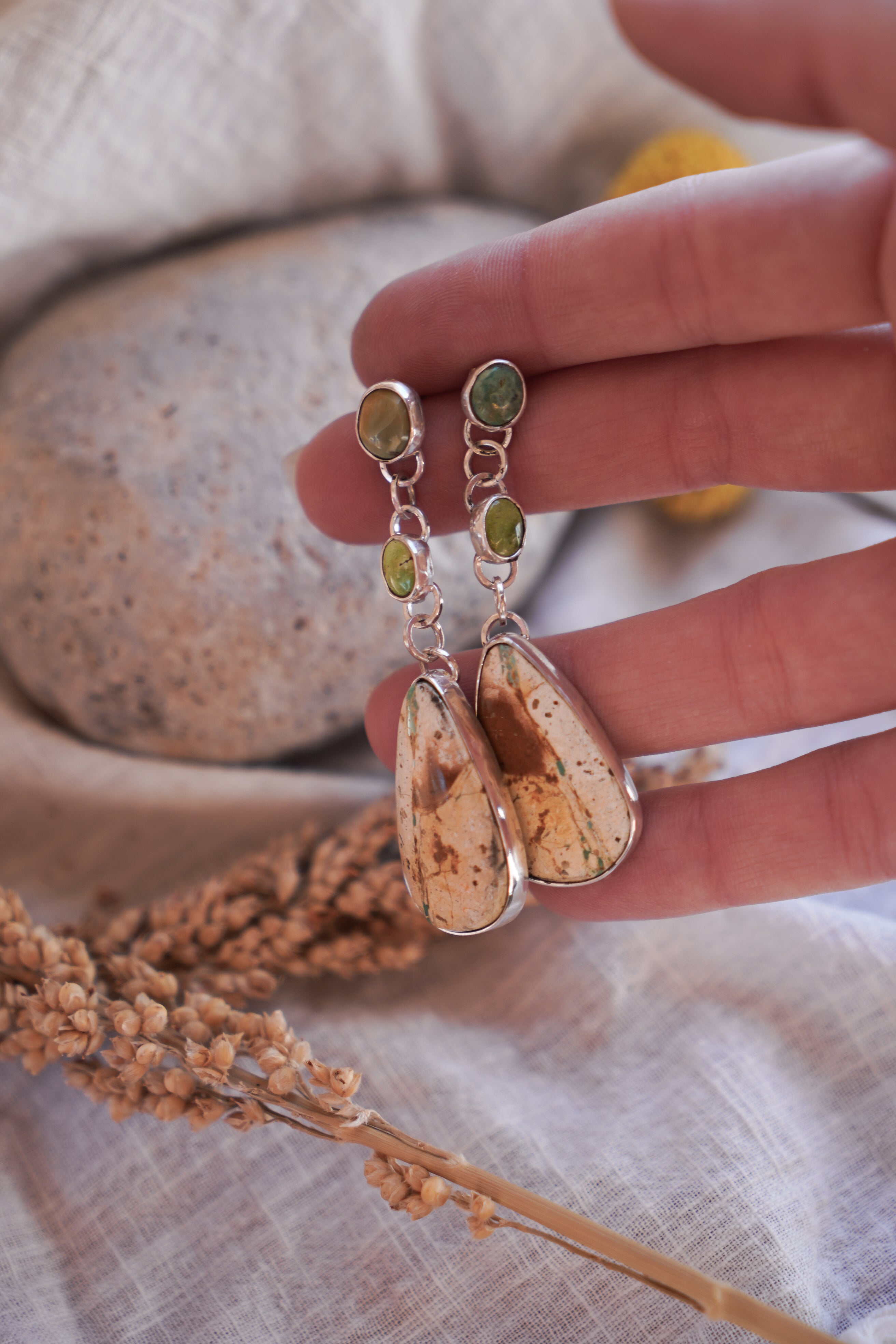 Royston Ribbon Dangle Stud Earrings with Sonoran Gold Turquoise
These dangle studs are some of my absolute favorite of the collection. The coloring in these teardrop Royston Ribbons are absolutely some of the best I've seen. These are super fun and could be worn in so many different contexts. 

Made with .925 Sterling Silver.
Handcrafted by Chandra & Andy Derrick in Tucson AZ. 
Packaged Mindfully with post-recycled paper products as well as recyclable packaging. 
Royston Ribbon Dangle Stud Earrings with Sonoran Gold Turquoise