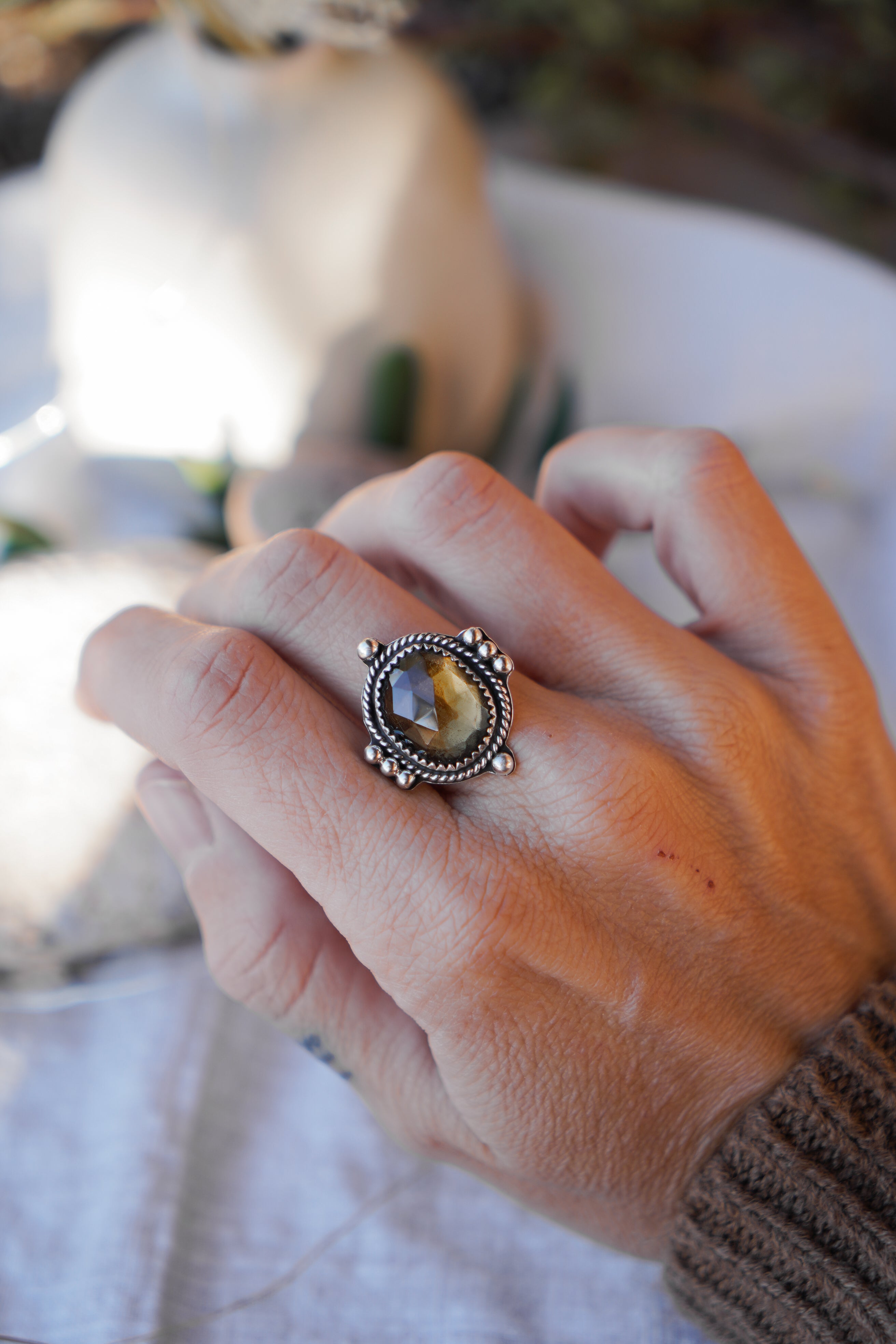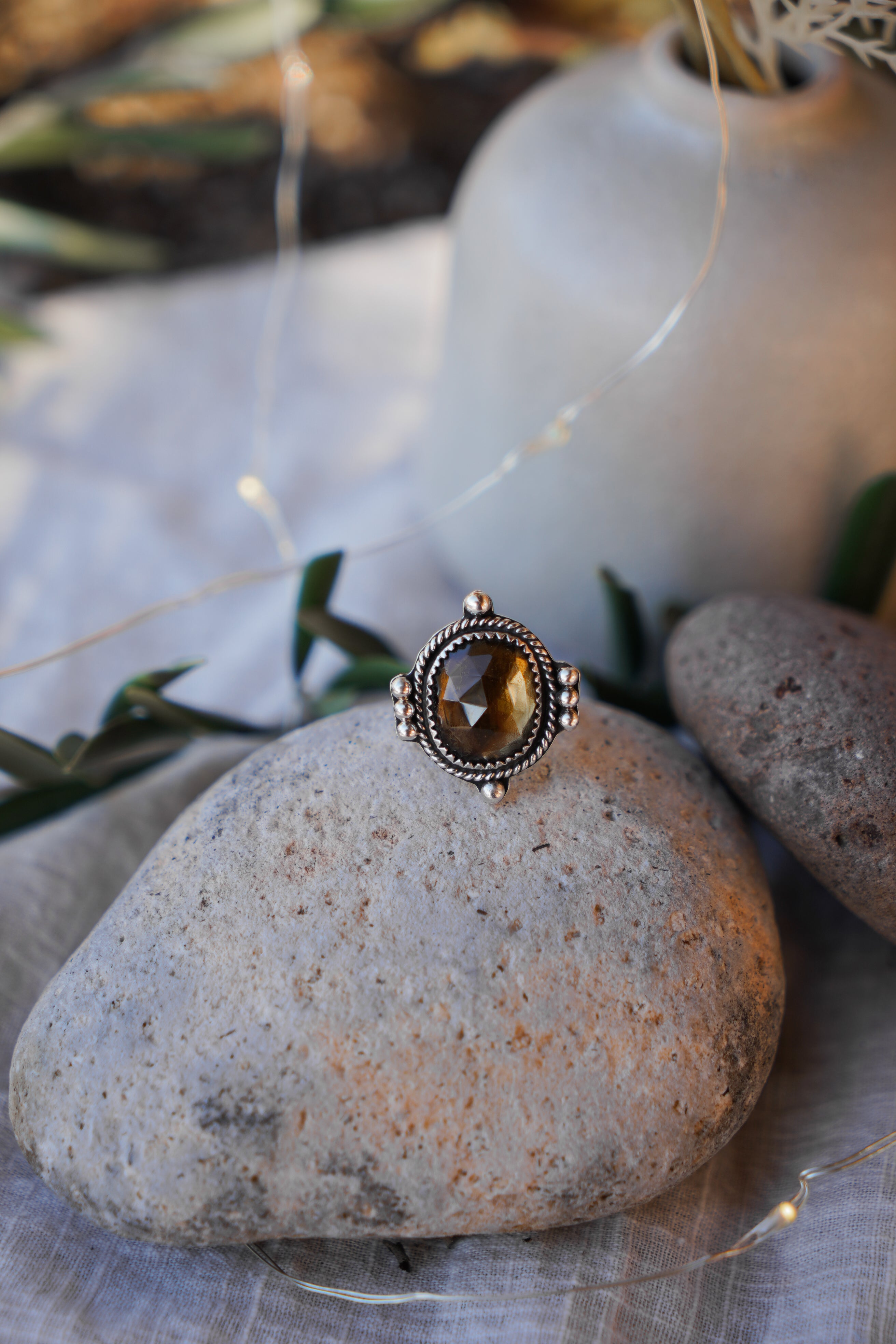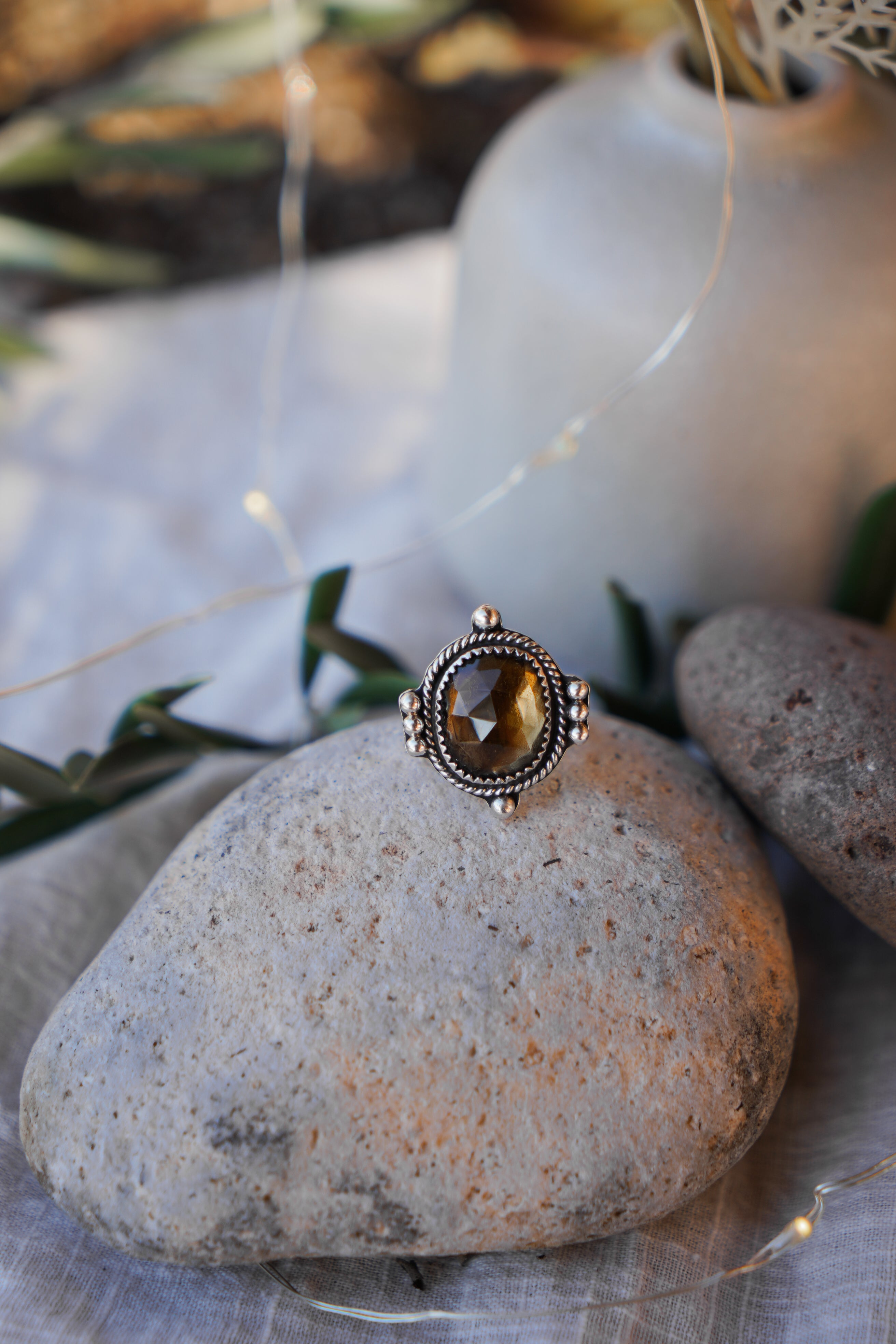 Nova Ring in Honey Quartz (Size 8.5)
We're so excited to bring back these faceted Honey Quartz rings! Just put them in some sunlight and let the magic happen.
.925 Sterling Silver. Honey Quartz.

Size 8.5
Handcrafted by Chandra & Andy Derrick in Tucson AZ. 
Packaged Mindfully with post-recycled paper products as well as recyclable packaging. 
Nova Ring in Honey Quartz (Size 8.5)