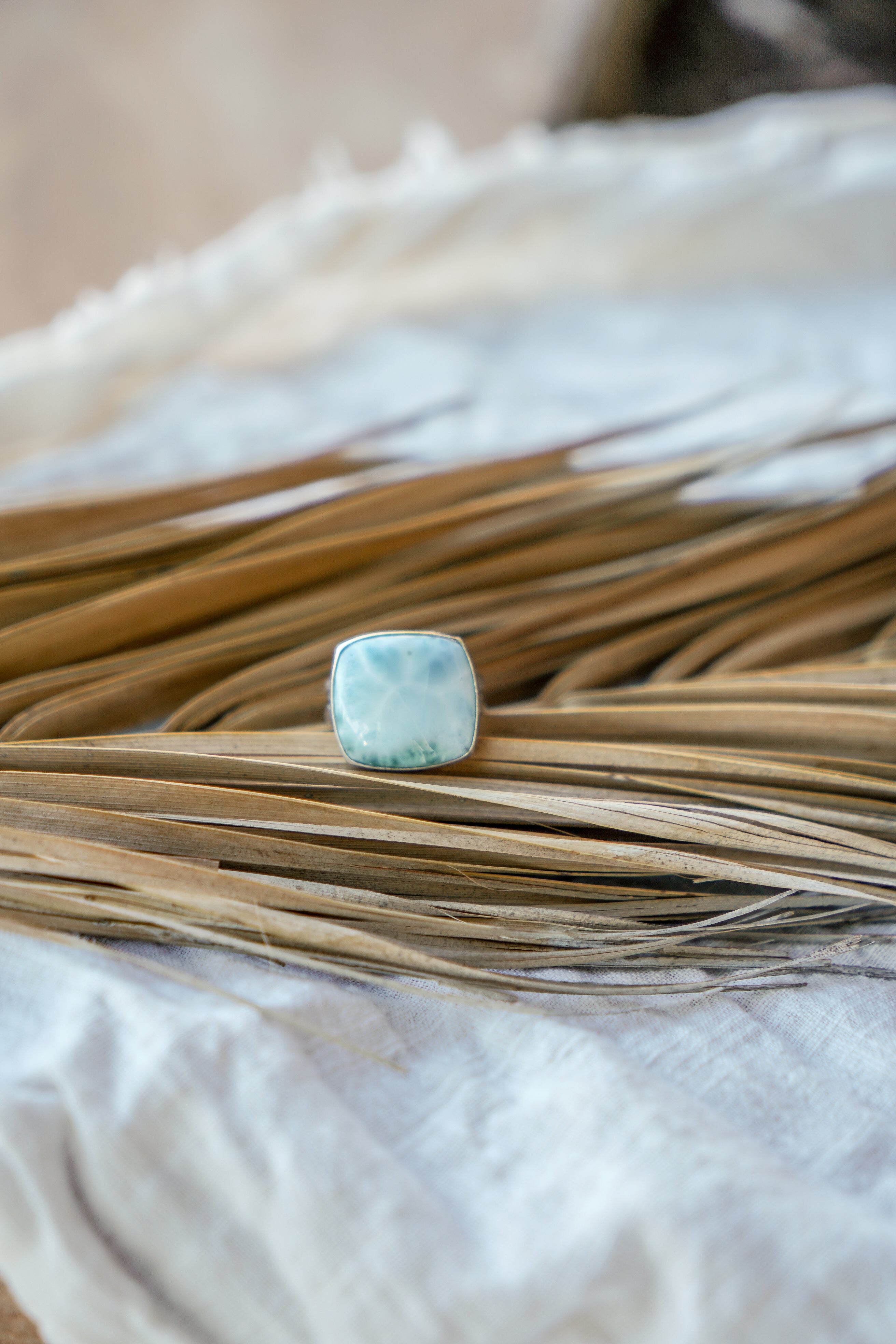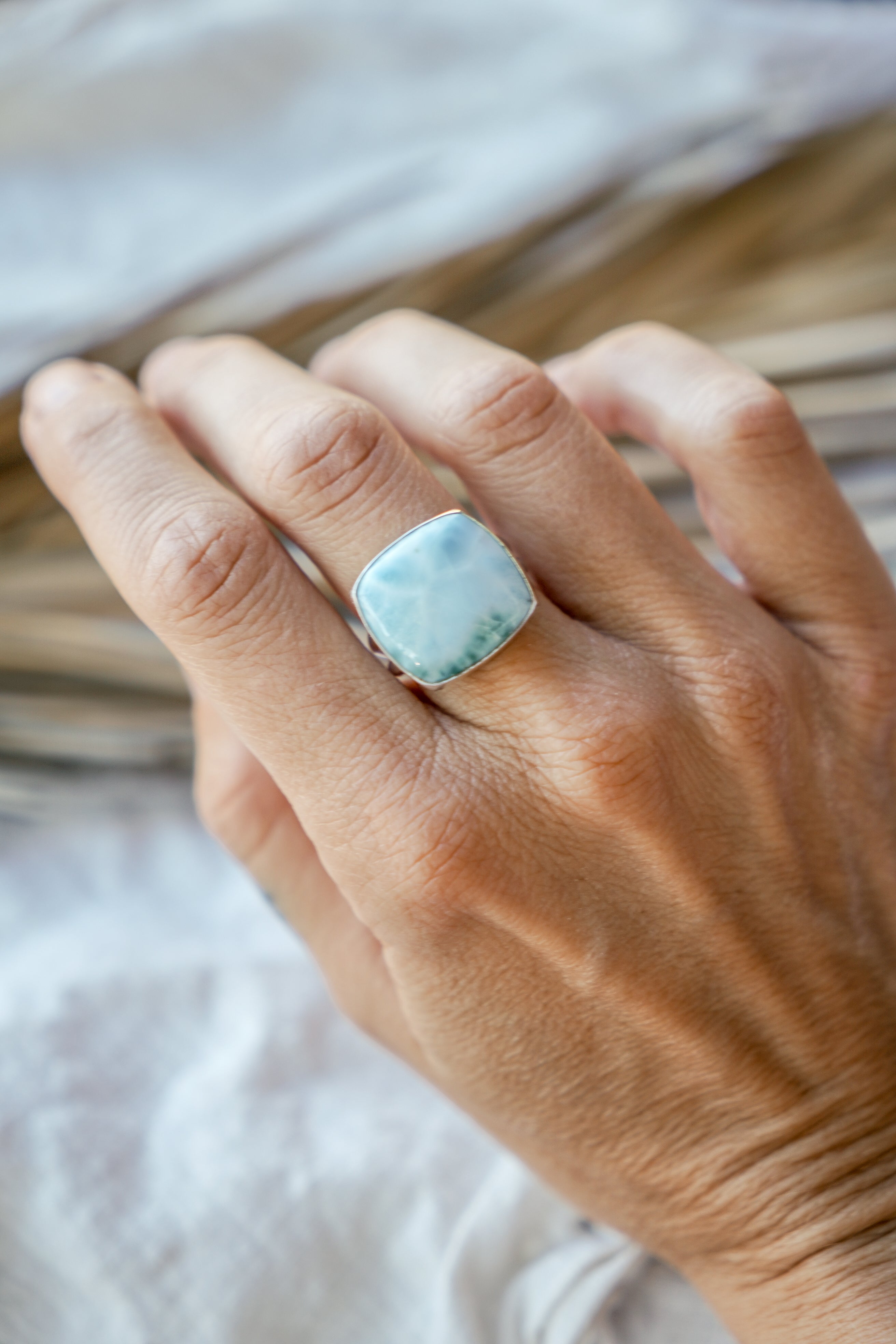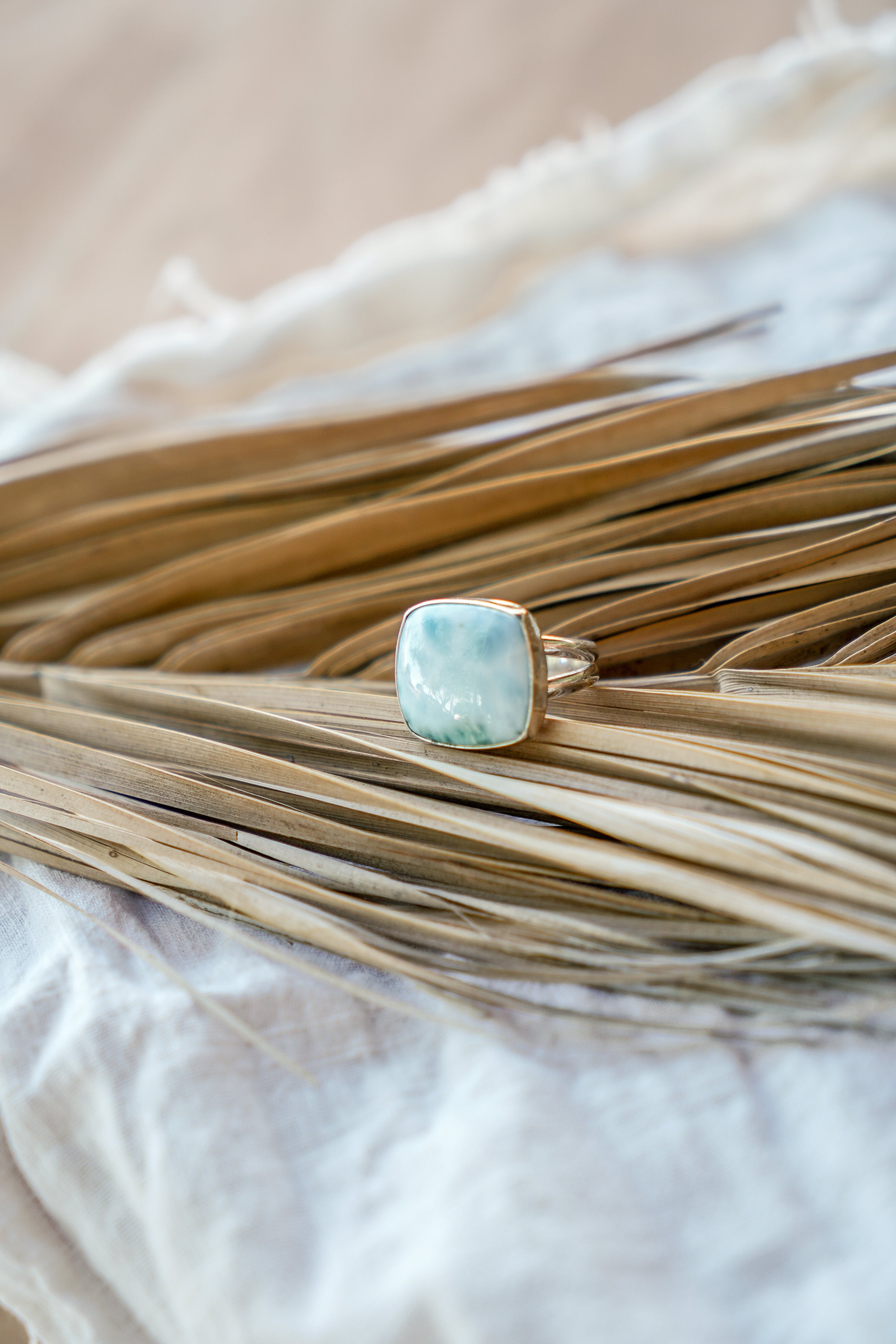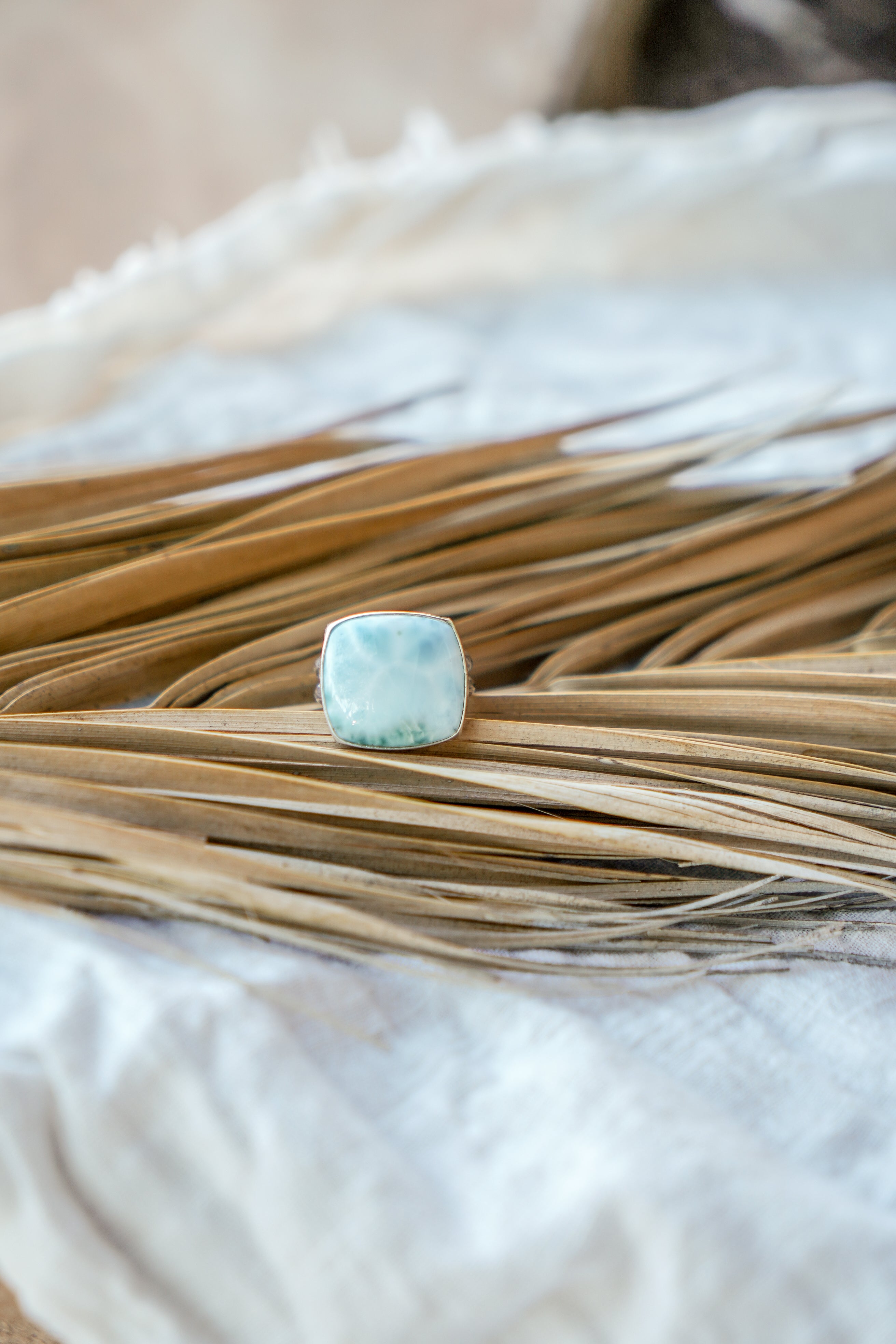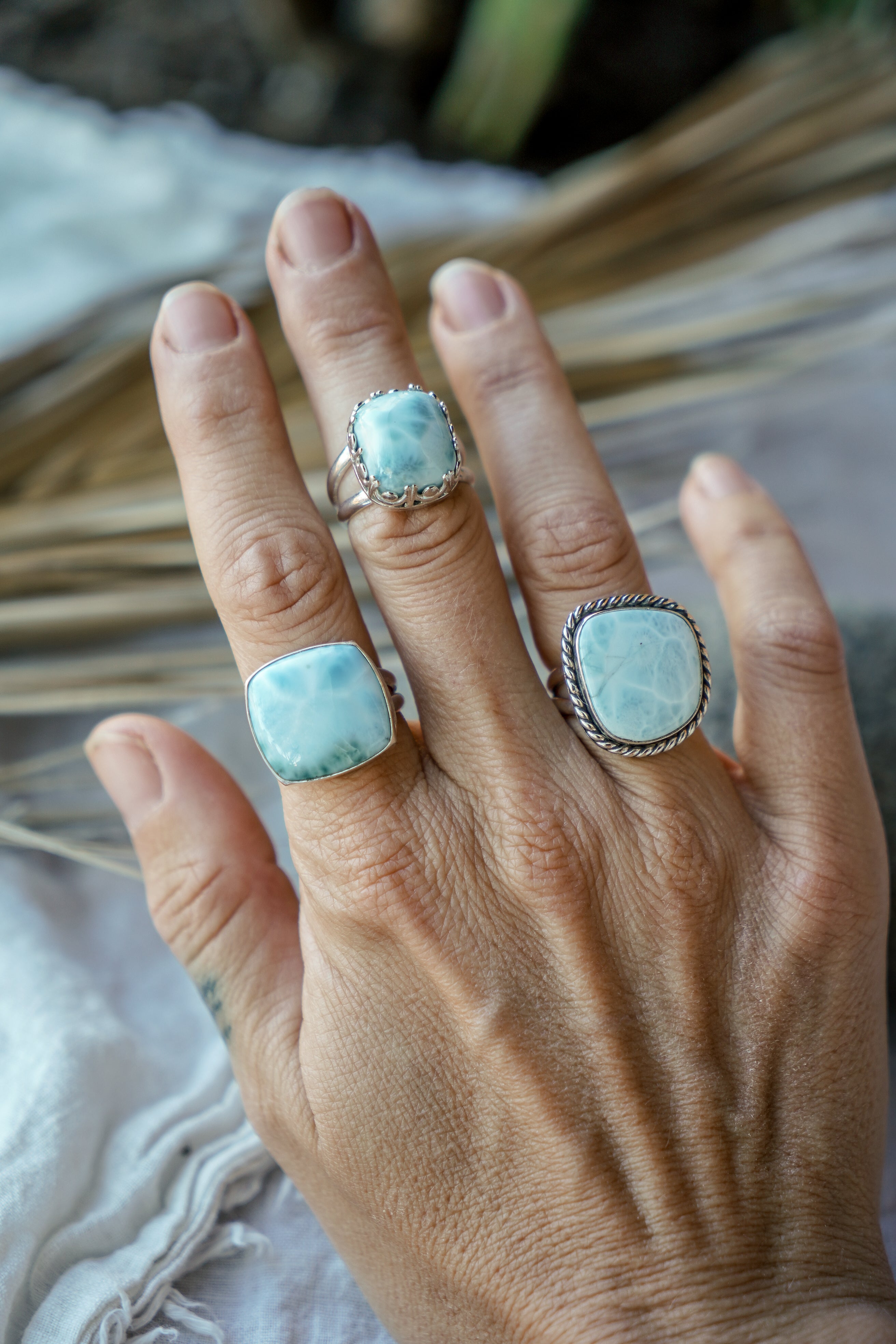 Look at that unbelievable piece of Larimar! Sometimes a beautiful stone calls for a simple, straightforward ring and we couldn't be more happy with how this one turned out.
Sterling Silver.

Size 8
Handcrafted by Chandra & Andy Derrick in Tucson AZ. 
Packaged Mindfully with post-recycled paper products as well as recyclable packaging.  
Larimar Ring (Size 8)