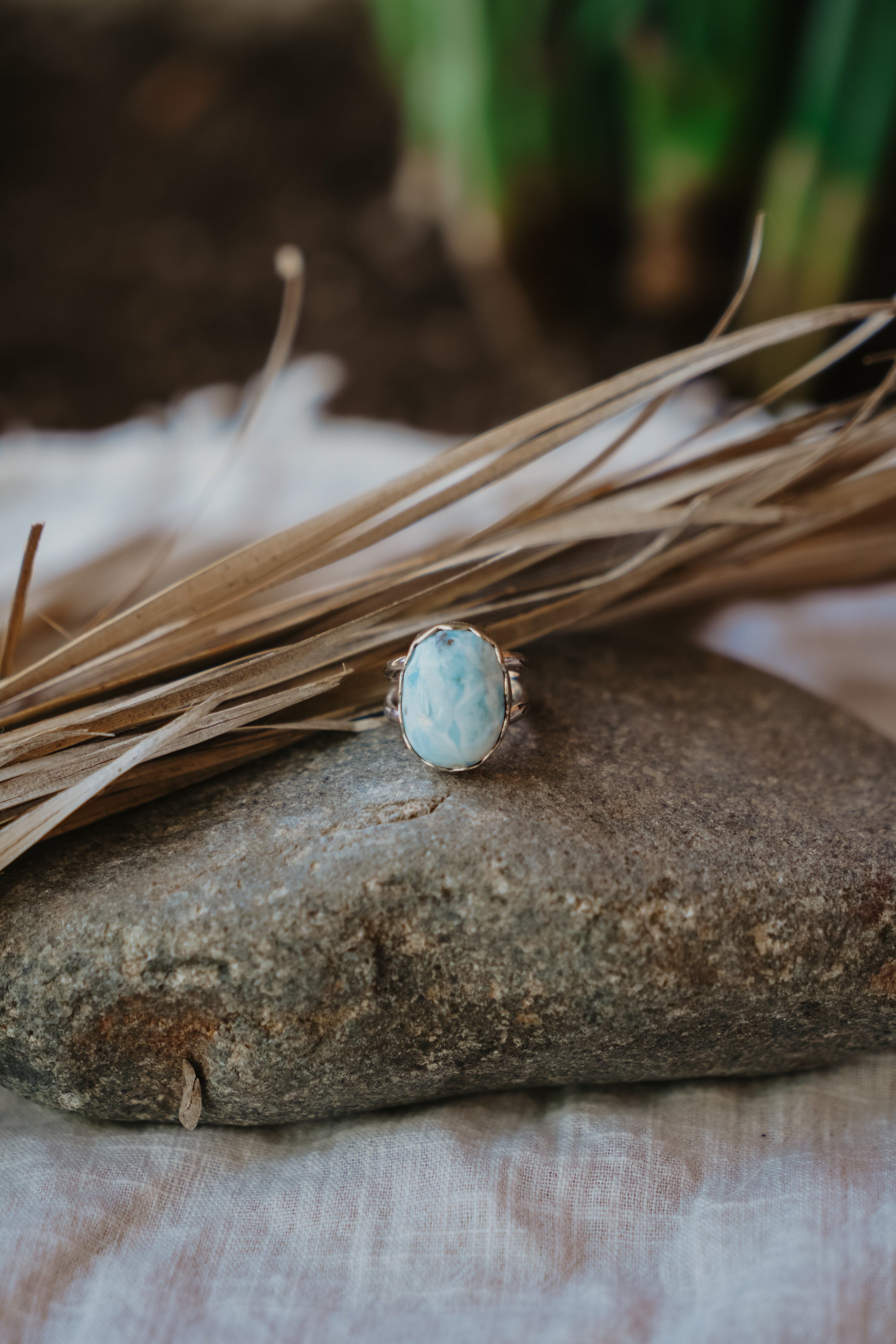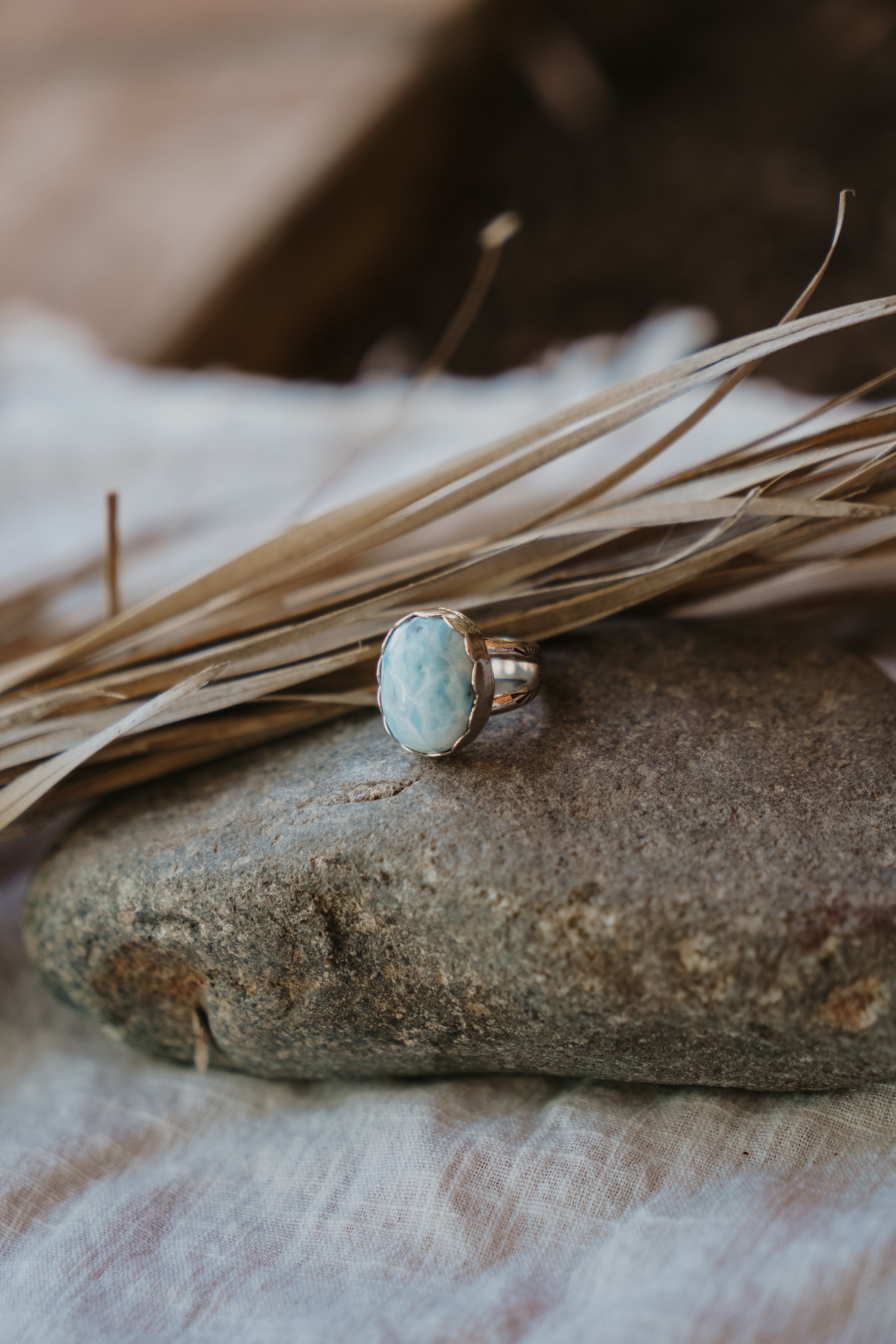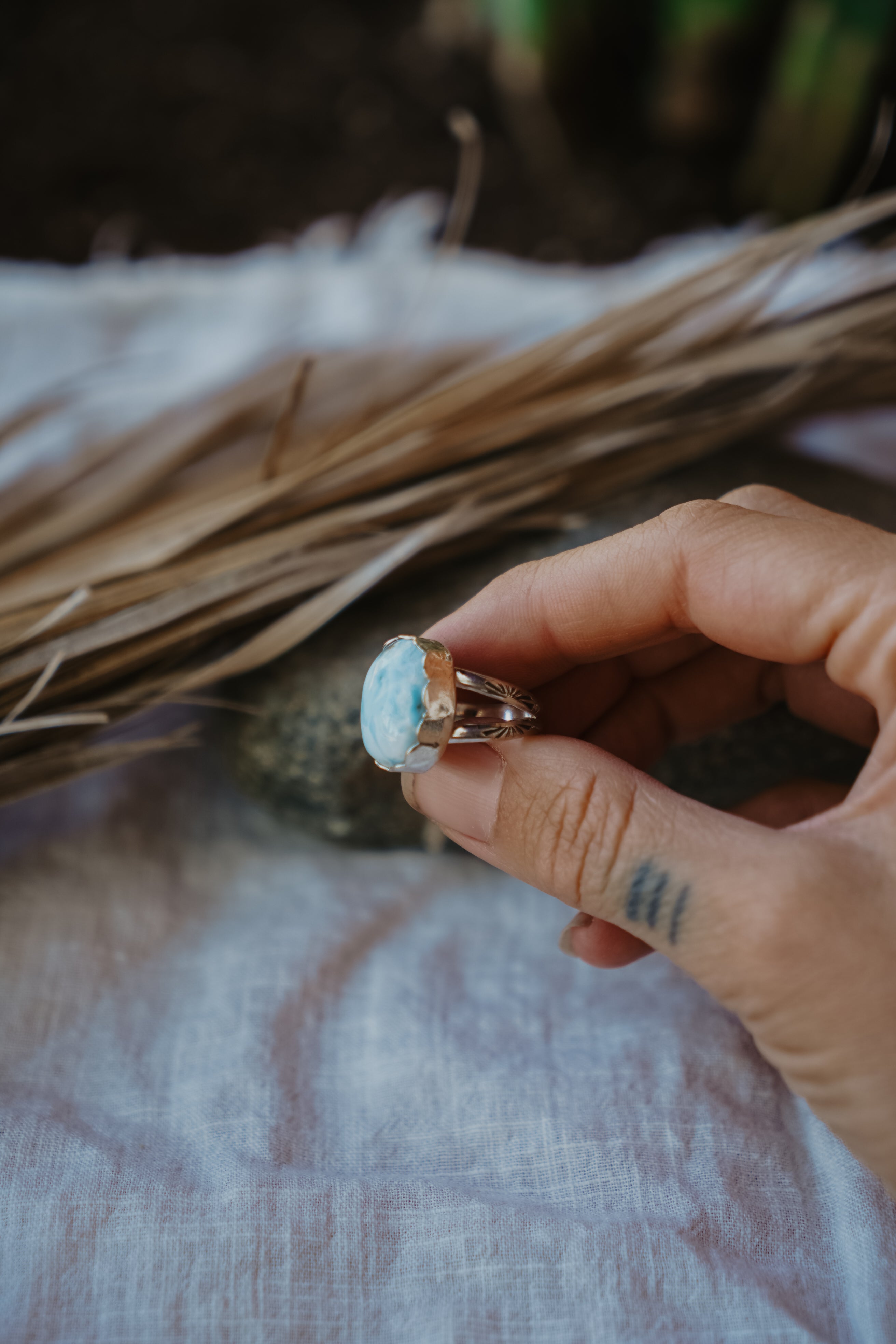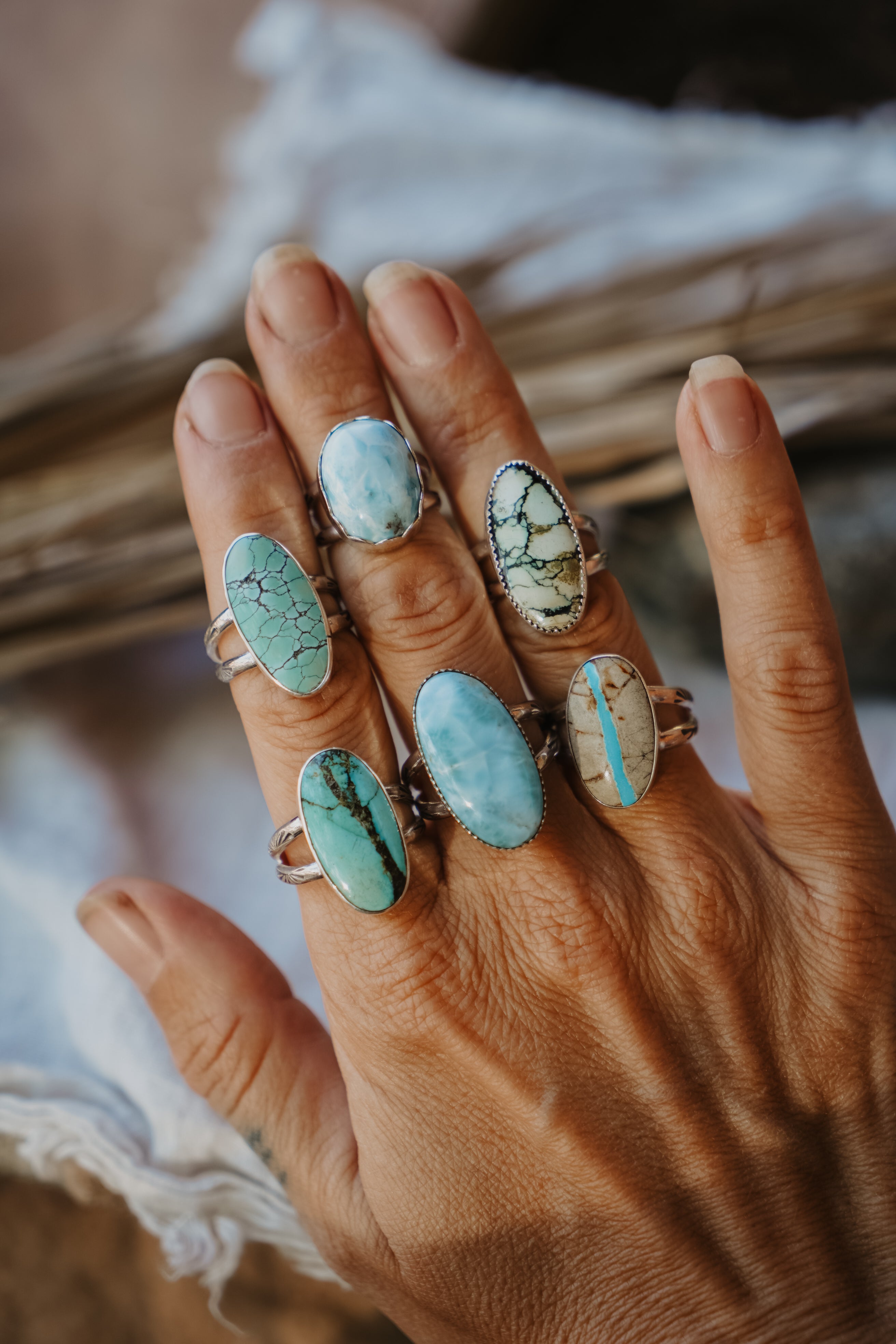 We're loving this simple and sweet Larimar ring. It has all the soft blue ocean, sky vibes. In addition to the lovely stone, the scalloped bezel and hand-stamped split ring band make this one a beauty.
.925 Sterling Silver & Larimar.
Size 5.25
Handcrafted by Chandra & Andy Derrick in Tucson AZ. 
Packaged Mindfully with post-recycled paper products as well as recyclable packaging.  
Larimar Ring (Size 5.25)