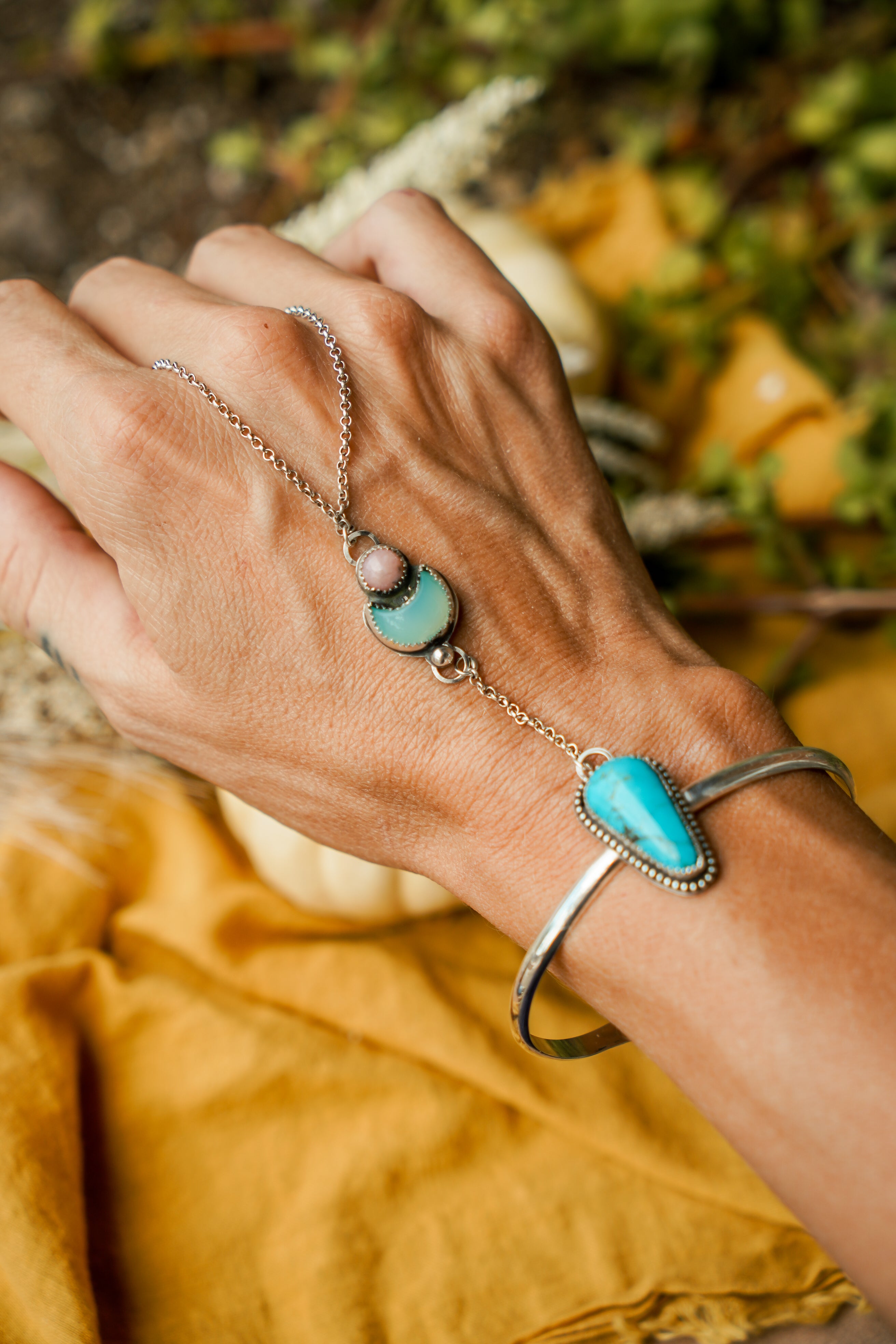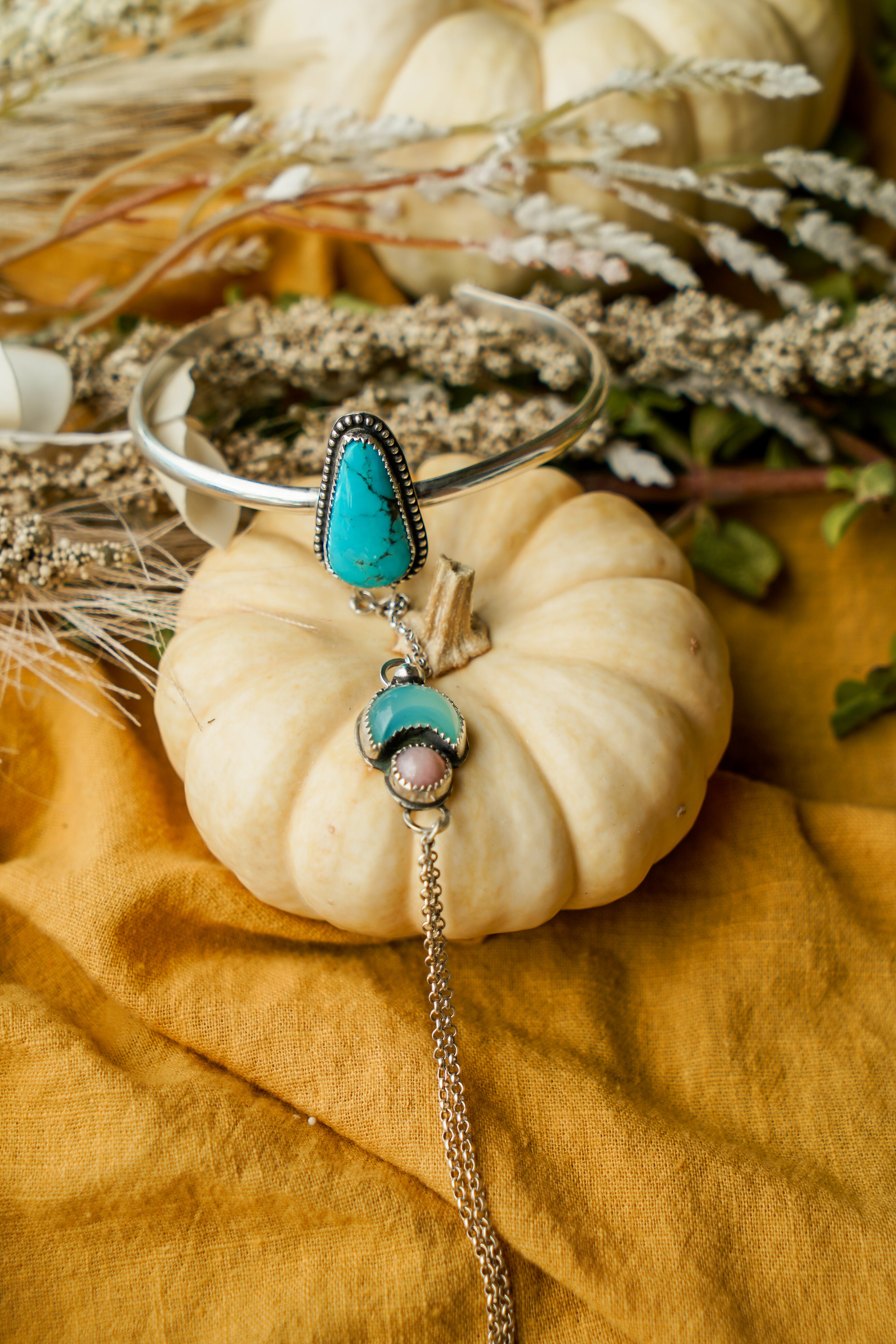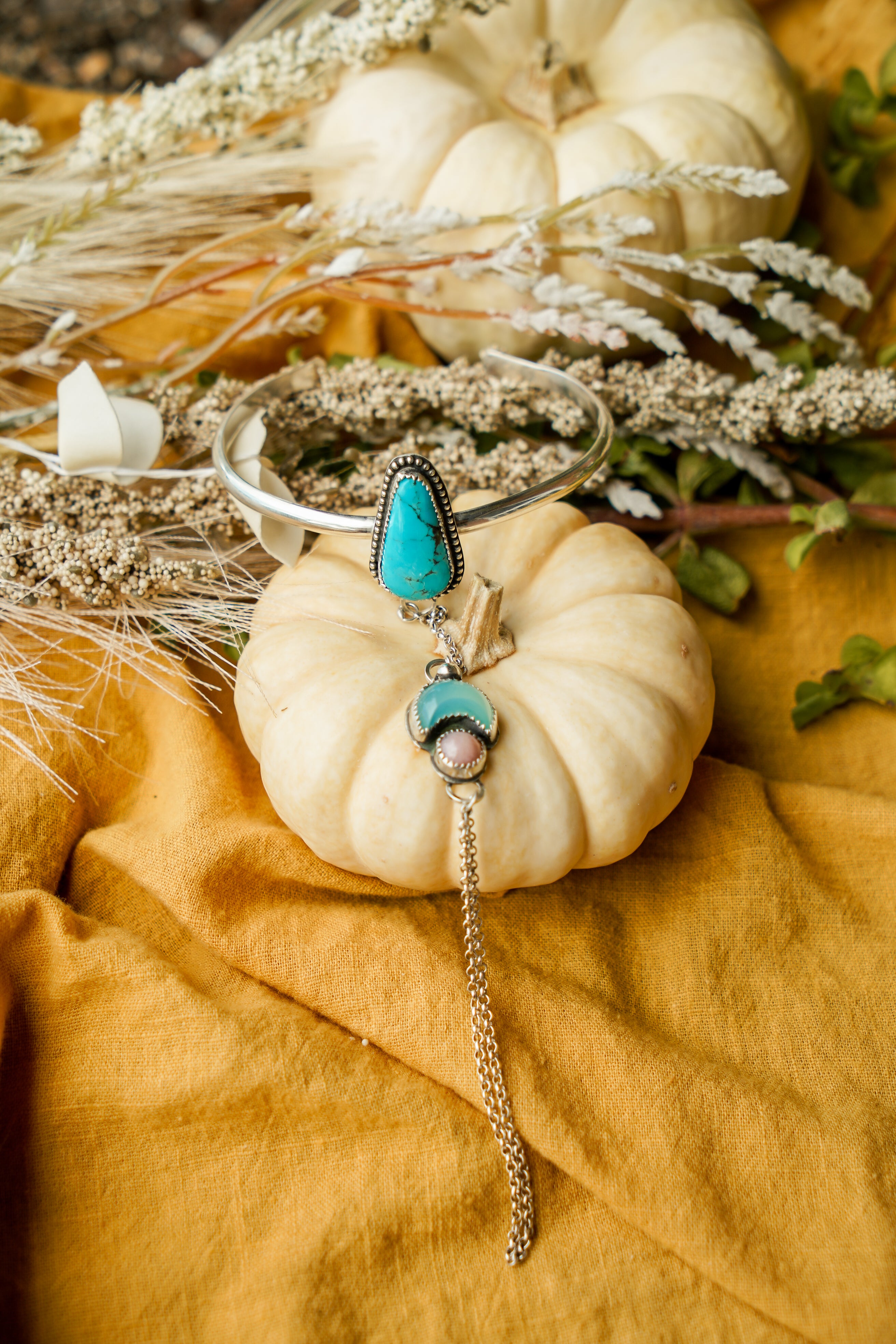 Kavaca Hand Chain in Pink Opal, Sonoran Rose Turquoise, & Quartz
The Kavaca Hand Chain is absolutely one of my favorite designs (and most difficult to accomplish). This design is so special to me and I love that this one has SO many different types of turquoise. I can't wait to see who ends up with this one!
Made with Hubei, Yungai, Sonoran Gold, and Carico Lake Turquoise all in sterling silver. 
ONE SIZE FITS ALL! I created this piece with a finger chain and 5.5" Adjustable Cuff so you don't have to worry about having to skip this piece due to the sizing!
Handcrafted in Tucson Arizona by Chandra Rae. You will receive the piece photographed! This piece is "ready to ship."
Kavaca Hand Chain in Pink Opal, Sonoran Rose Turquoise, & Quartz