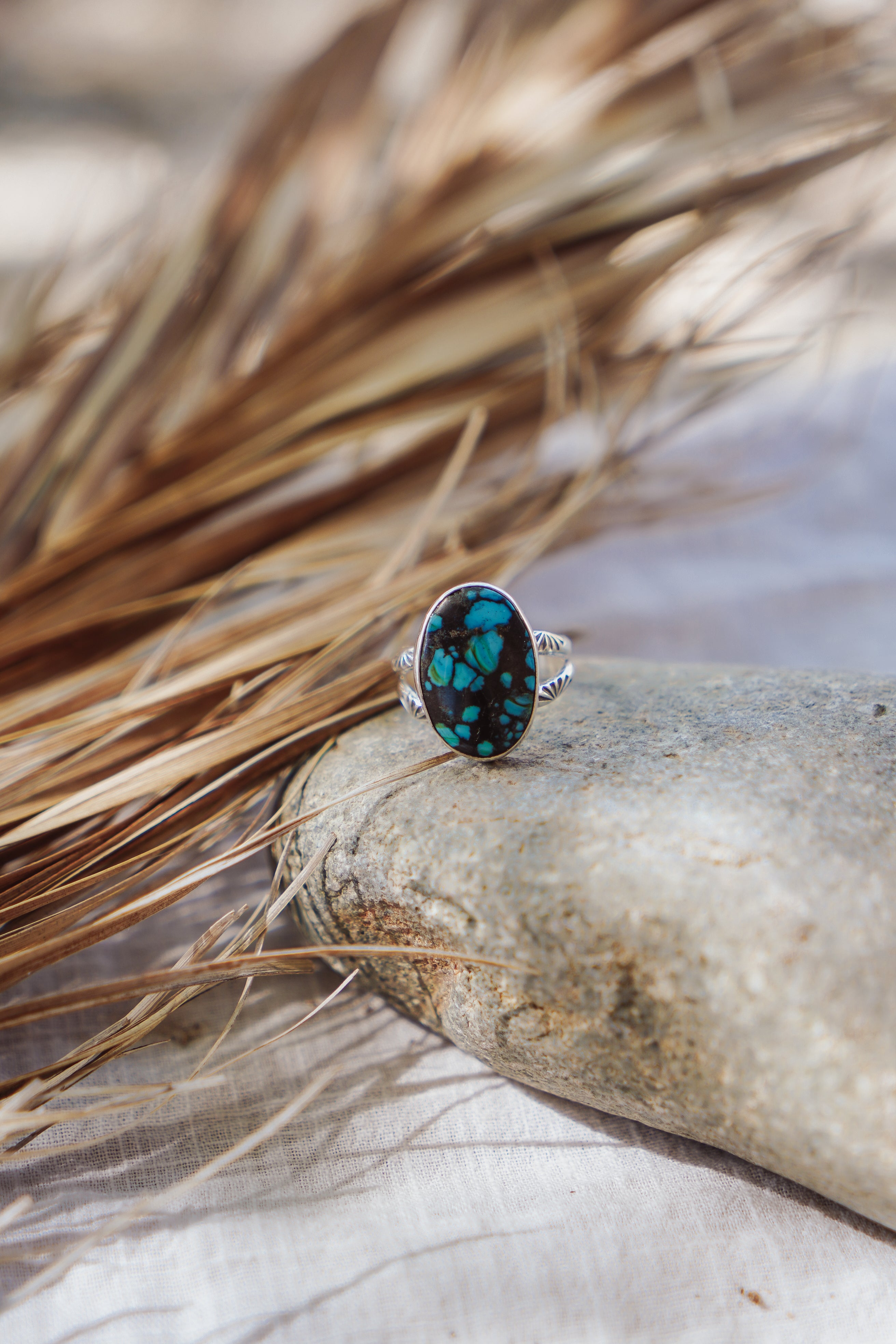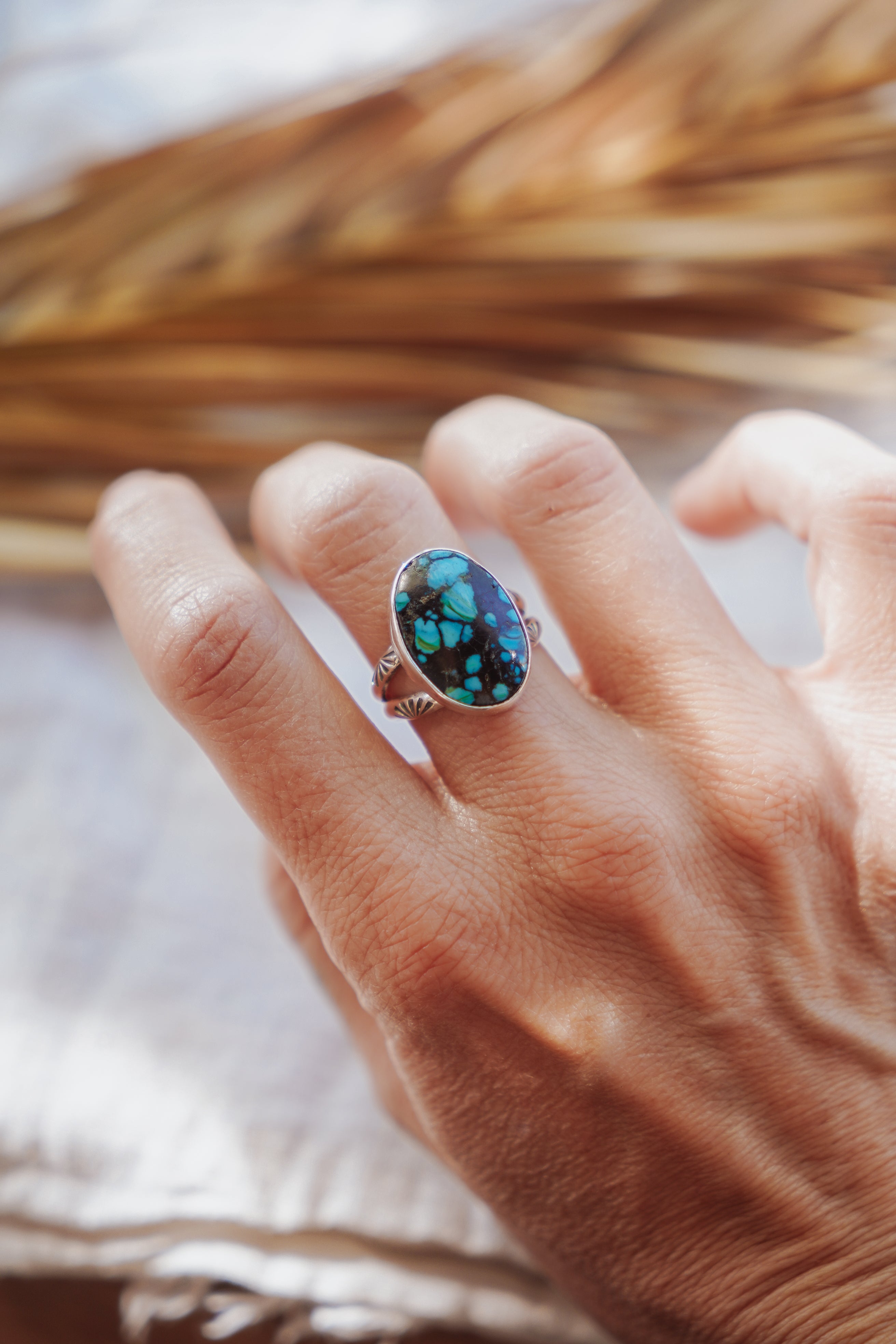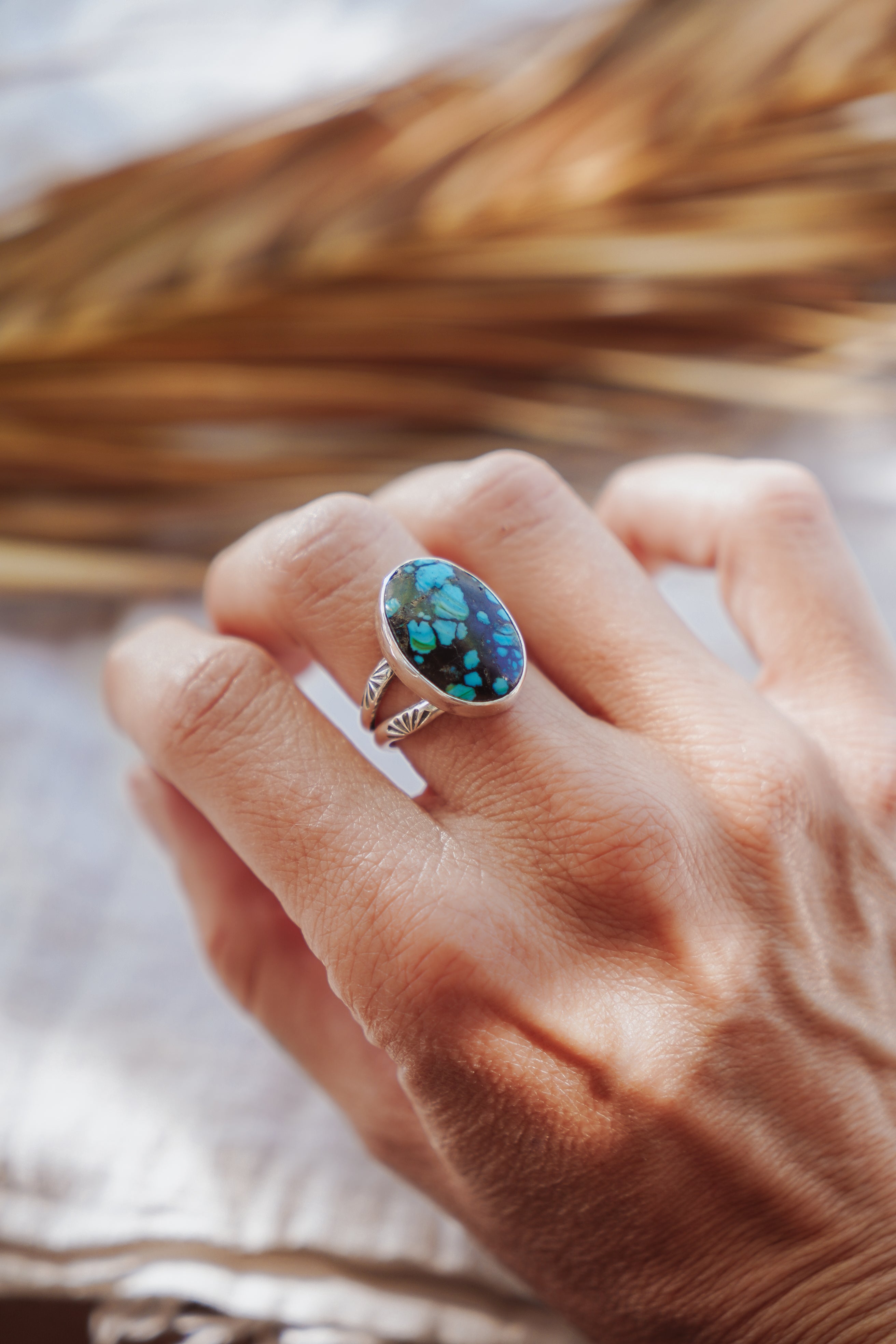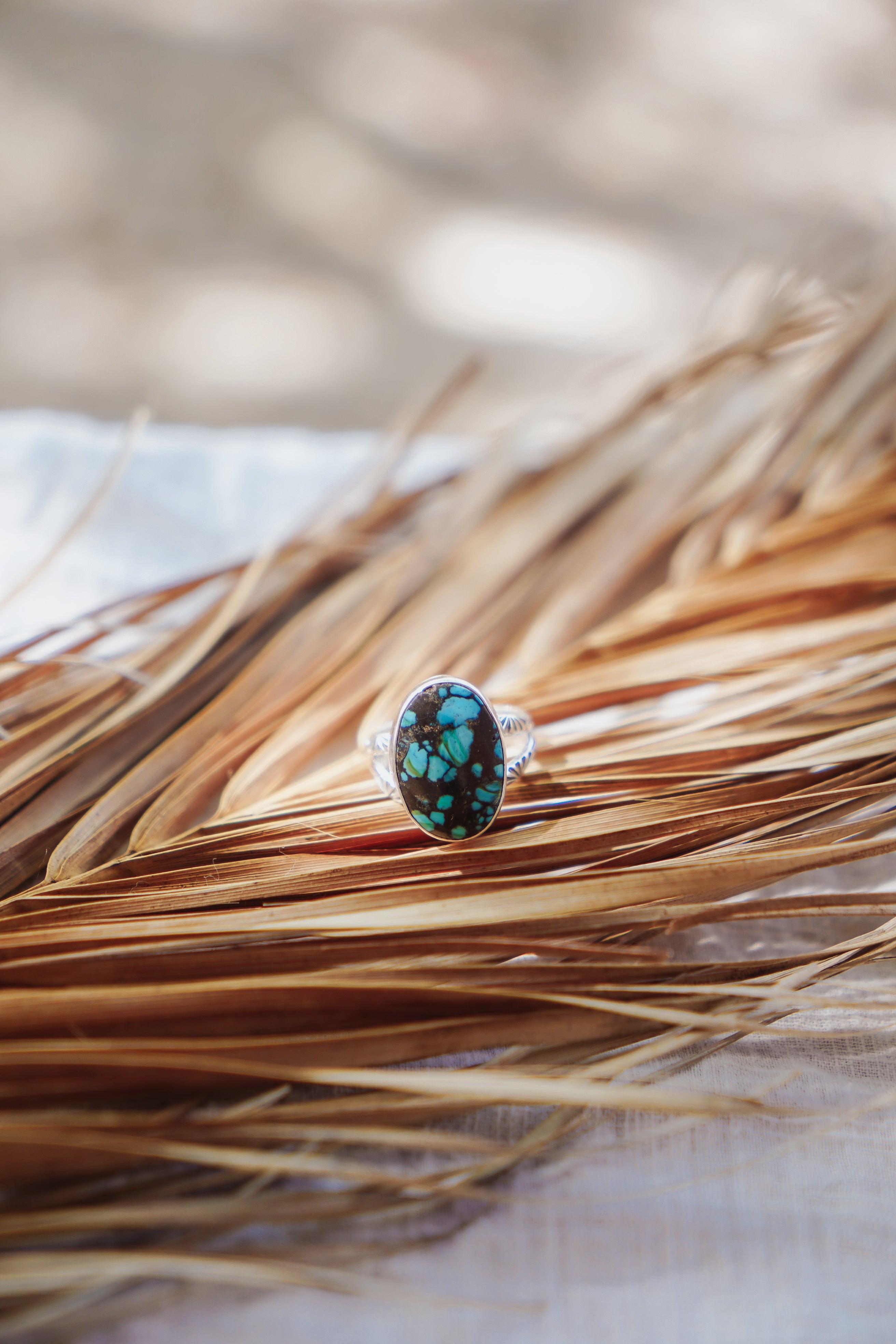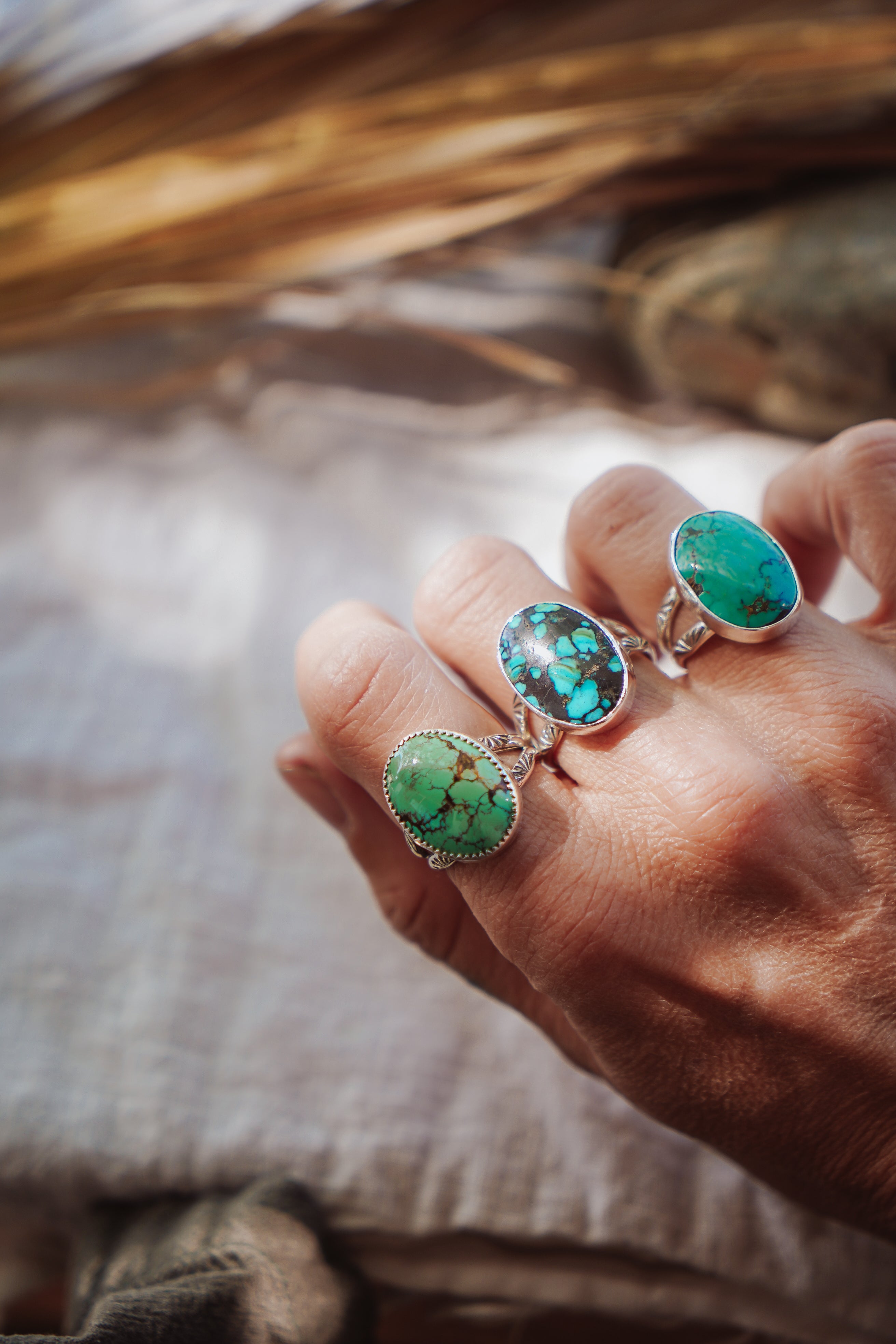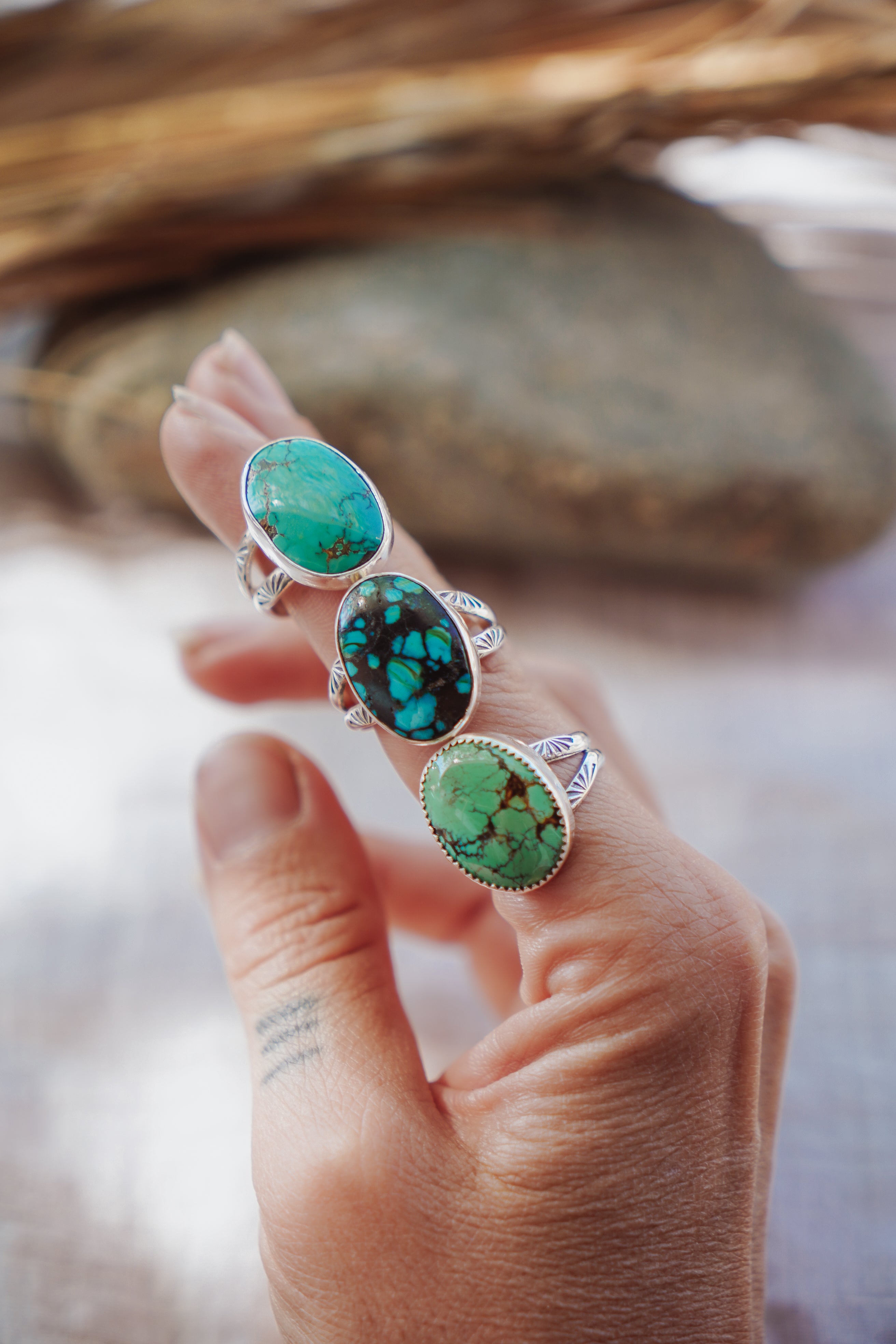 Hubei Traveler Ring (Size 8.5)
Stones as beautiful as these deserve *all* the attention, which is why we kept these split band rings simple and focused on the yummy turquoise. 
9.25 Sterling Silver & Hubei Turquoise

Size 8.5
Handcrafted by Chandra & Andy Derrick in Tucson AZ. 
Packaged Mindfully with post-recycled paper products as well as recyclable packaging.  
Hubei Traveler Ring (Size 8.5)