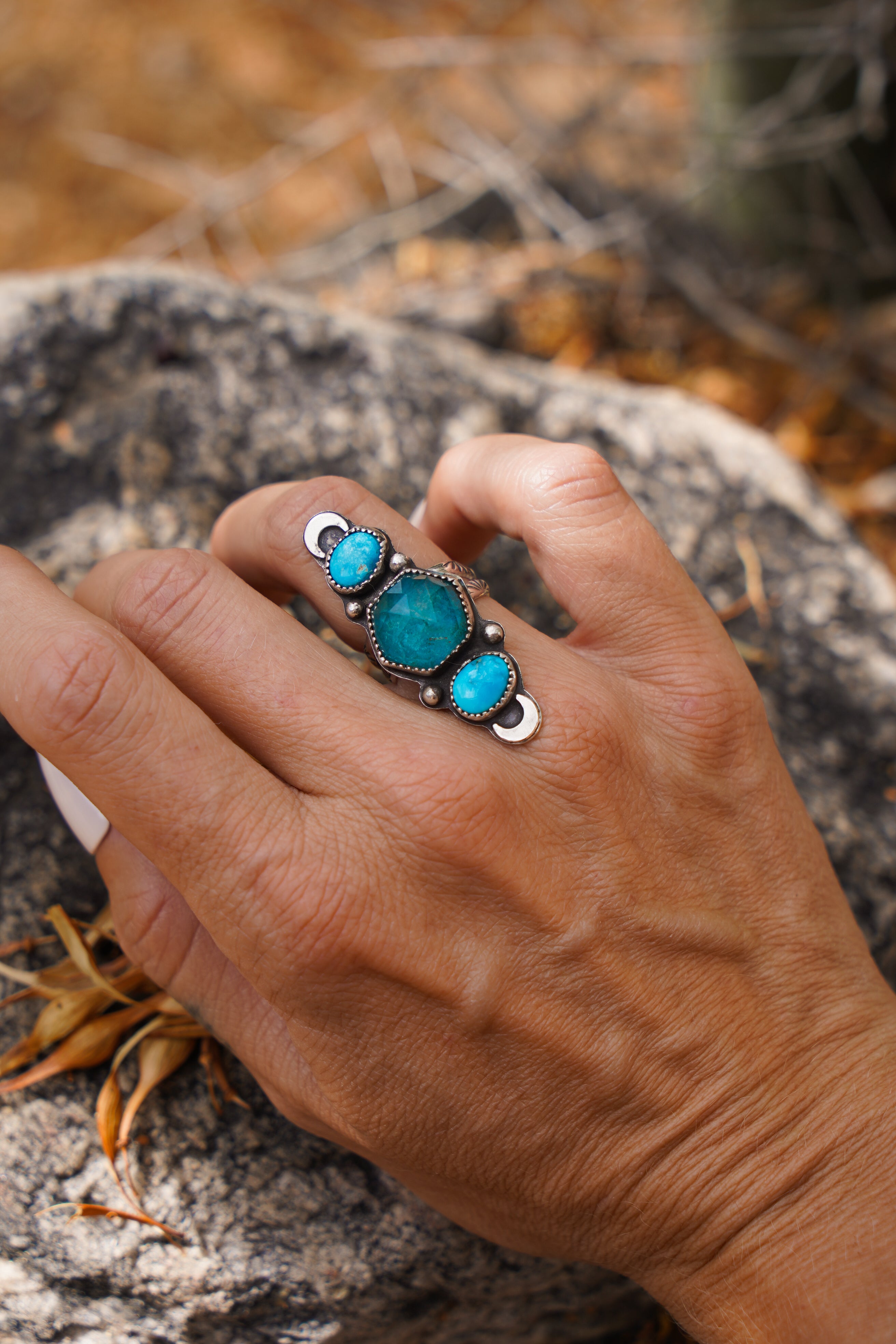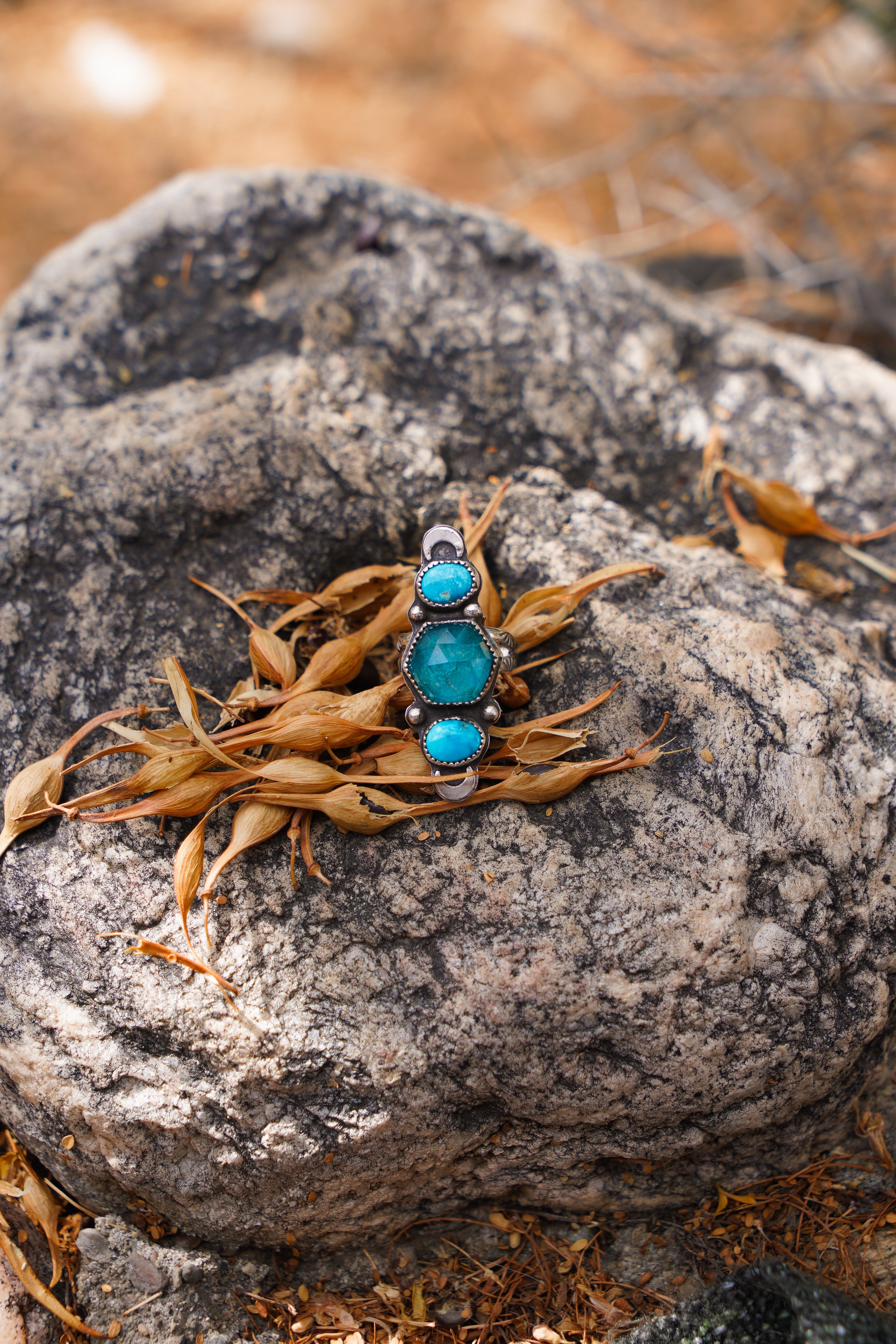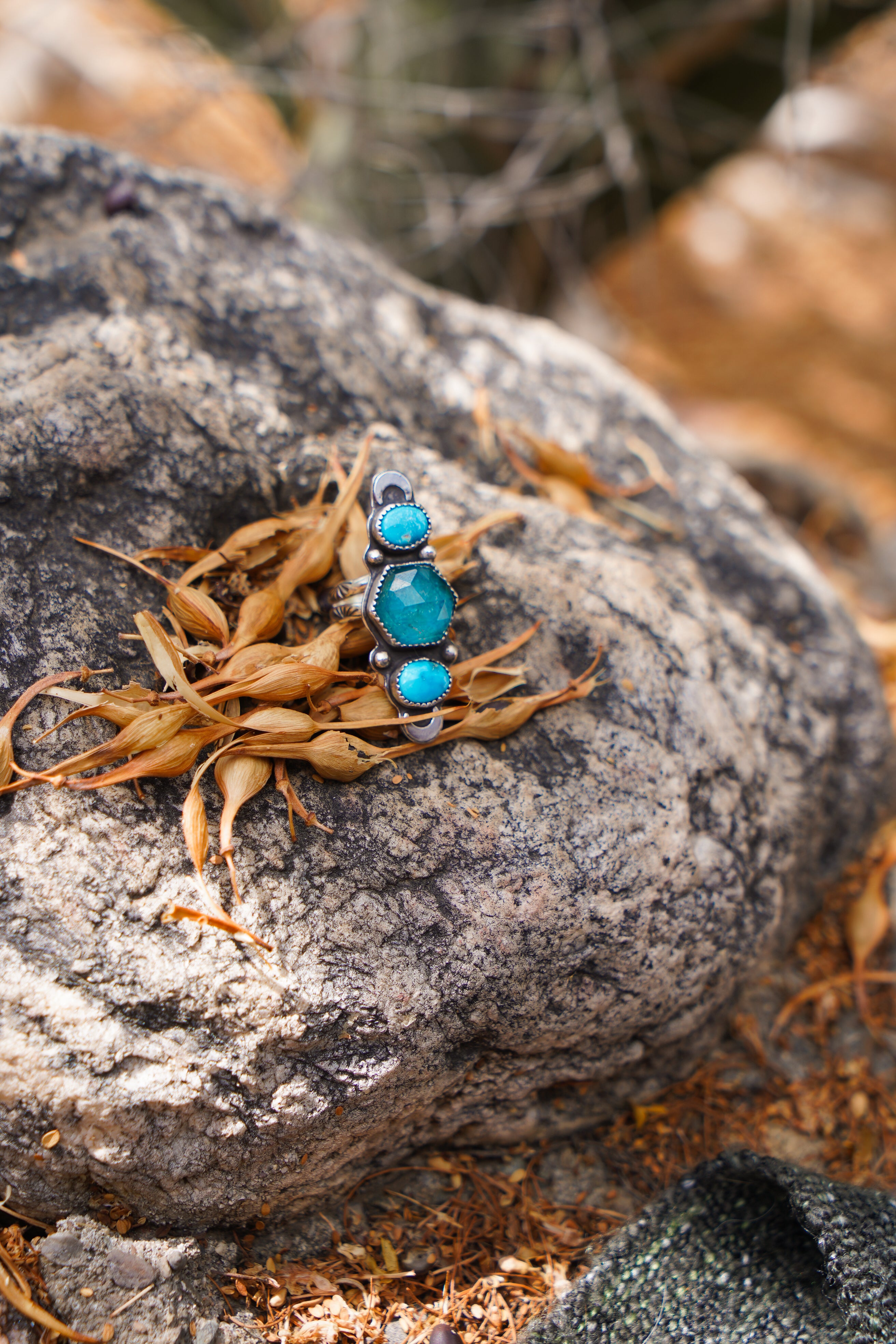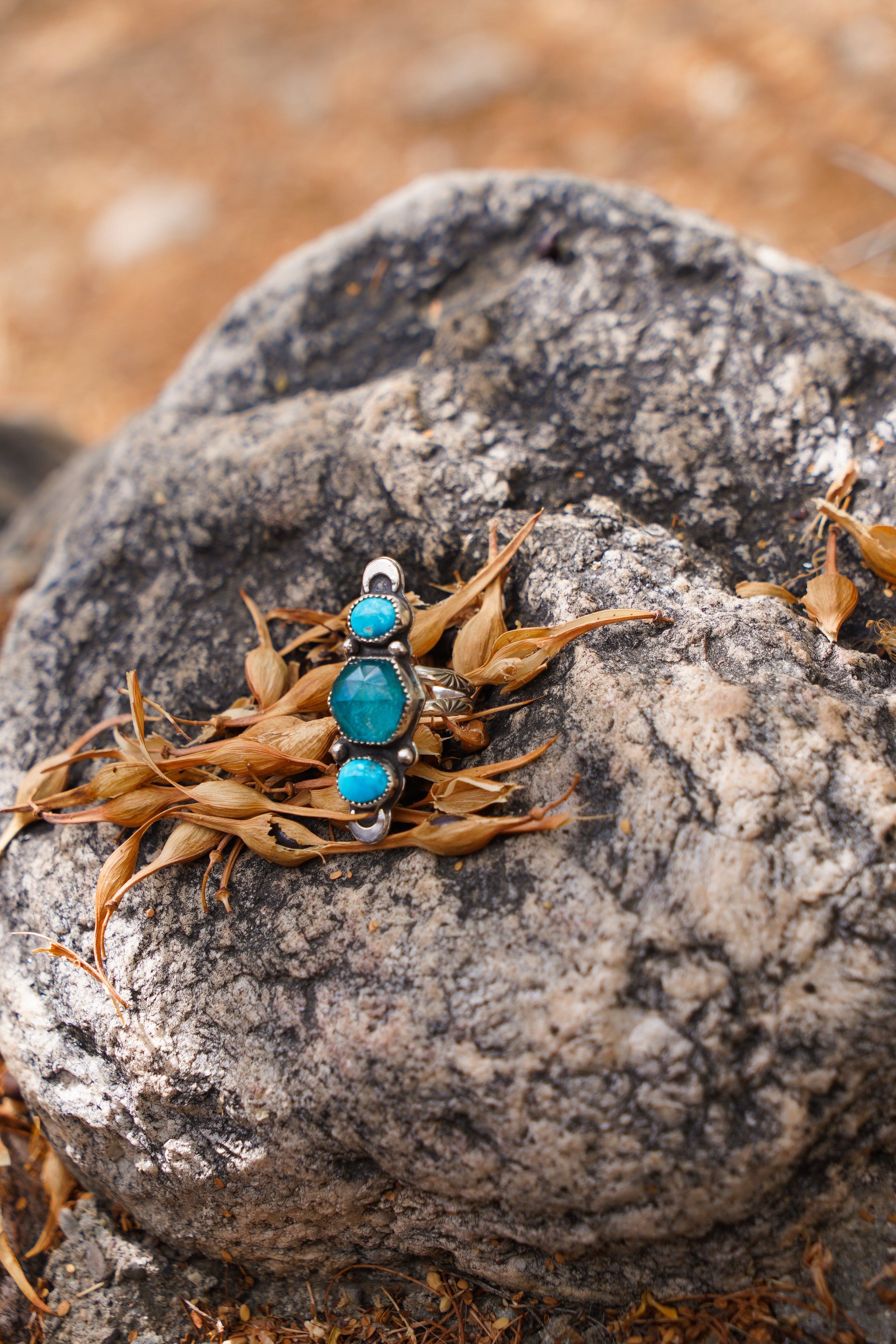 Himalayan Crystal and Neon Apatite Doublets w/ Blue Ridge Turquoise (Size 6)
These rings are *vibes*! They definitely embody the spirit of this collection, inspired by summer blue skies and the incredible desert light after monsoon rains. 
Made with Himalayan Crystal, Neon Apatite doublets and Blue Ridge Turquoise all in sterling silver. 

Size 6
Handcrafted in Tucson Arizona by Chandra Rae. You will receive the piece photographed! This piece is "ready to ship."
Himalayan Crystal and Neon Apatite Doublets w/ Blue Ridge Turquoise (Size 6)