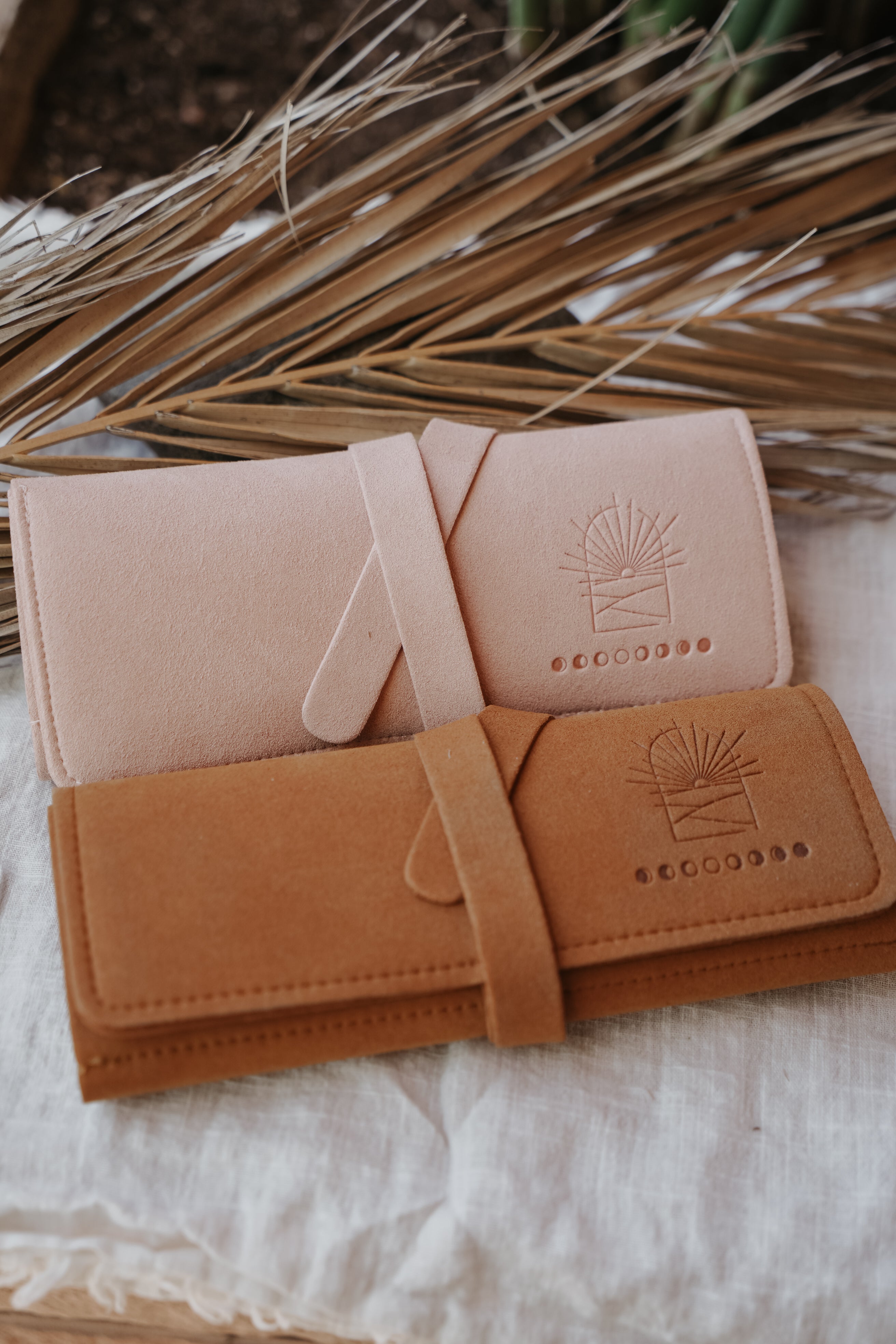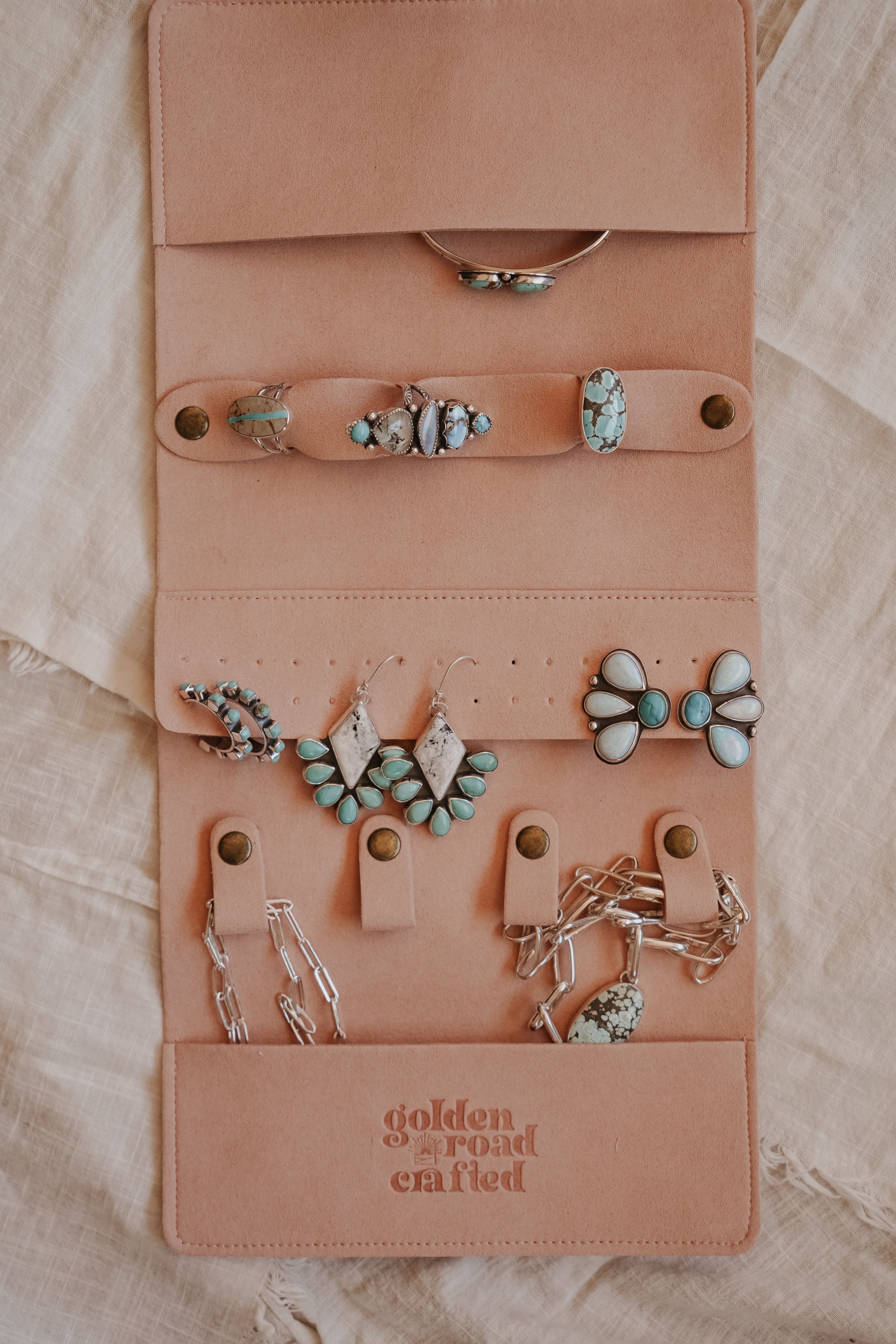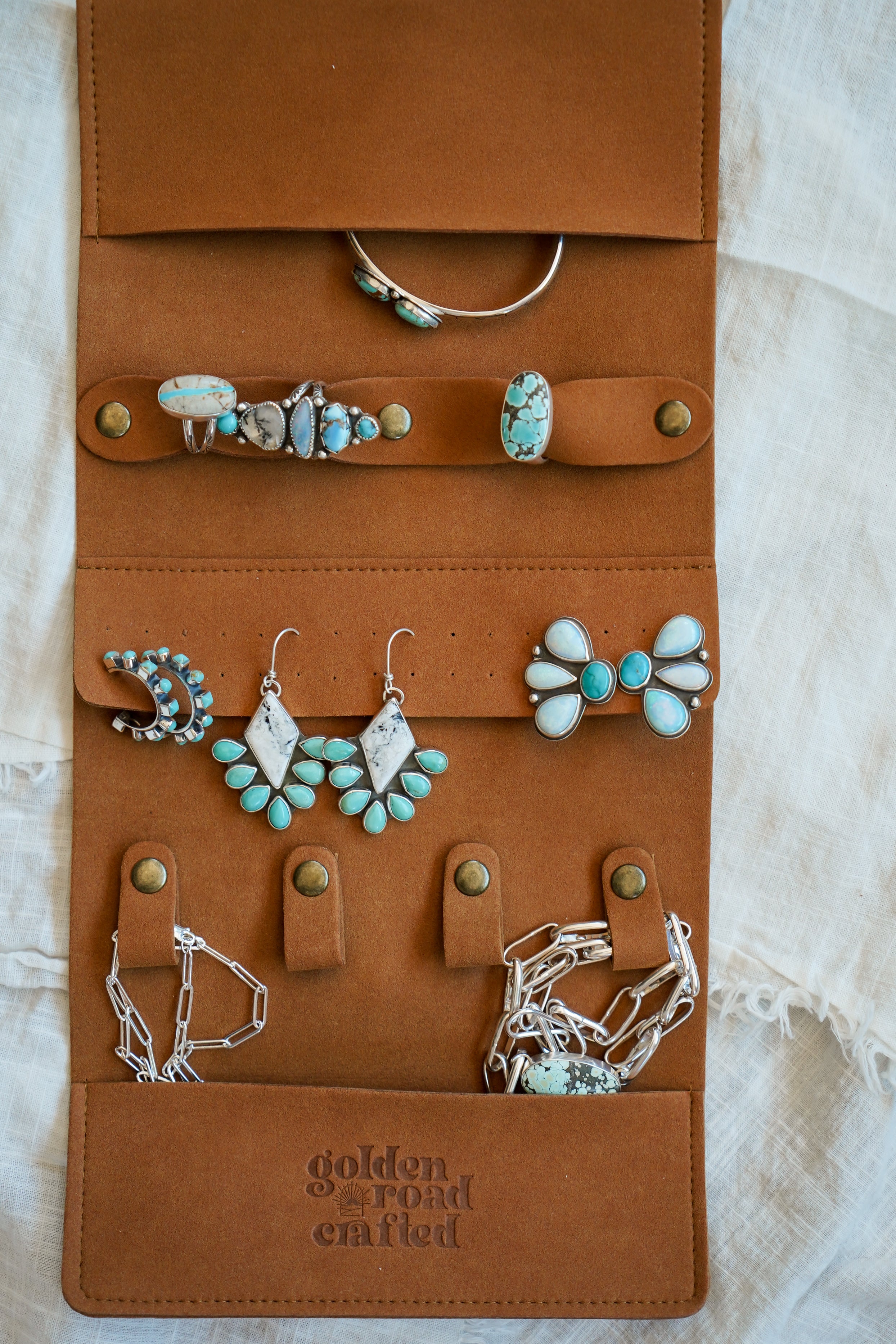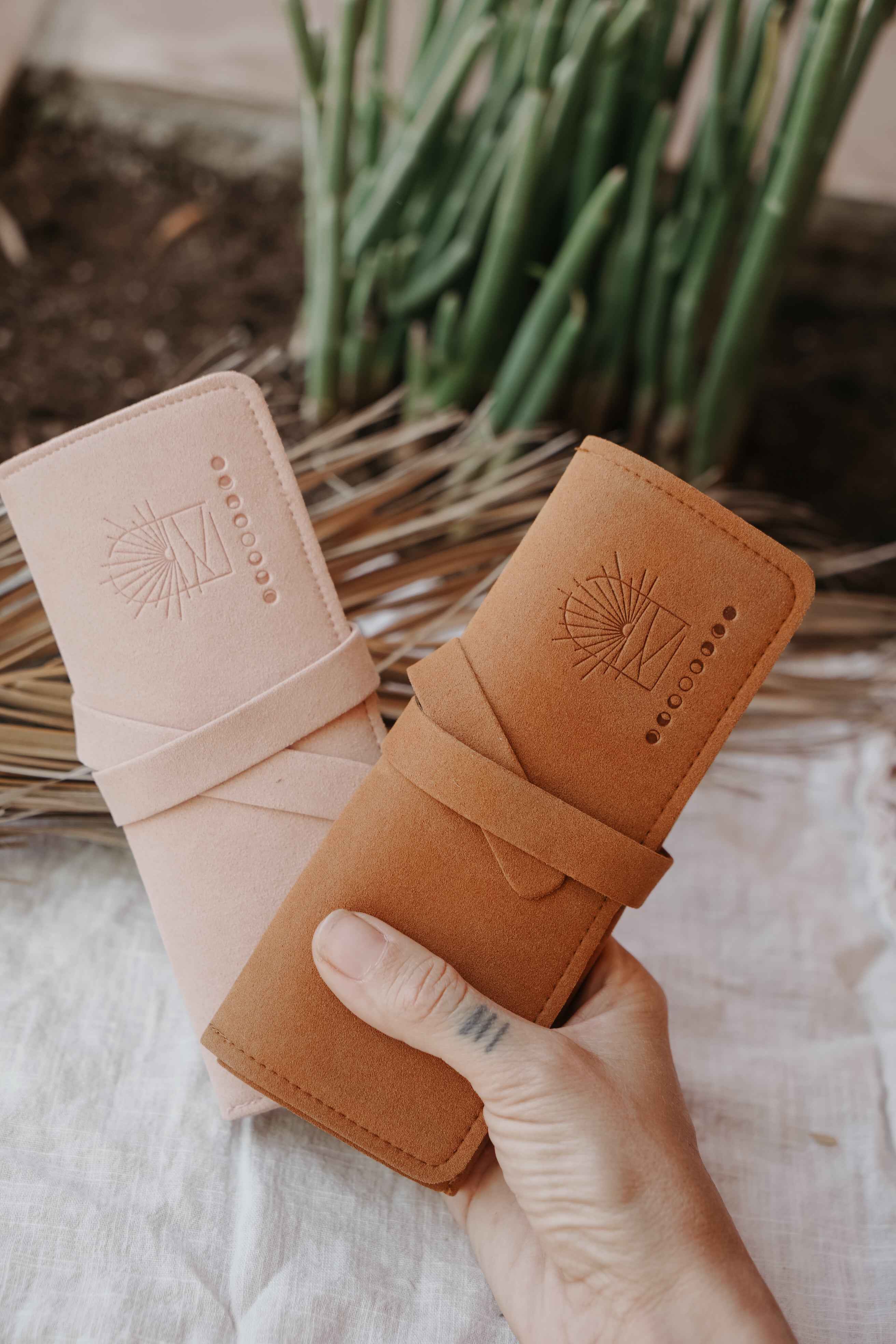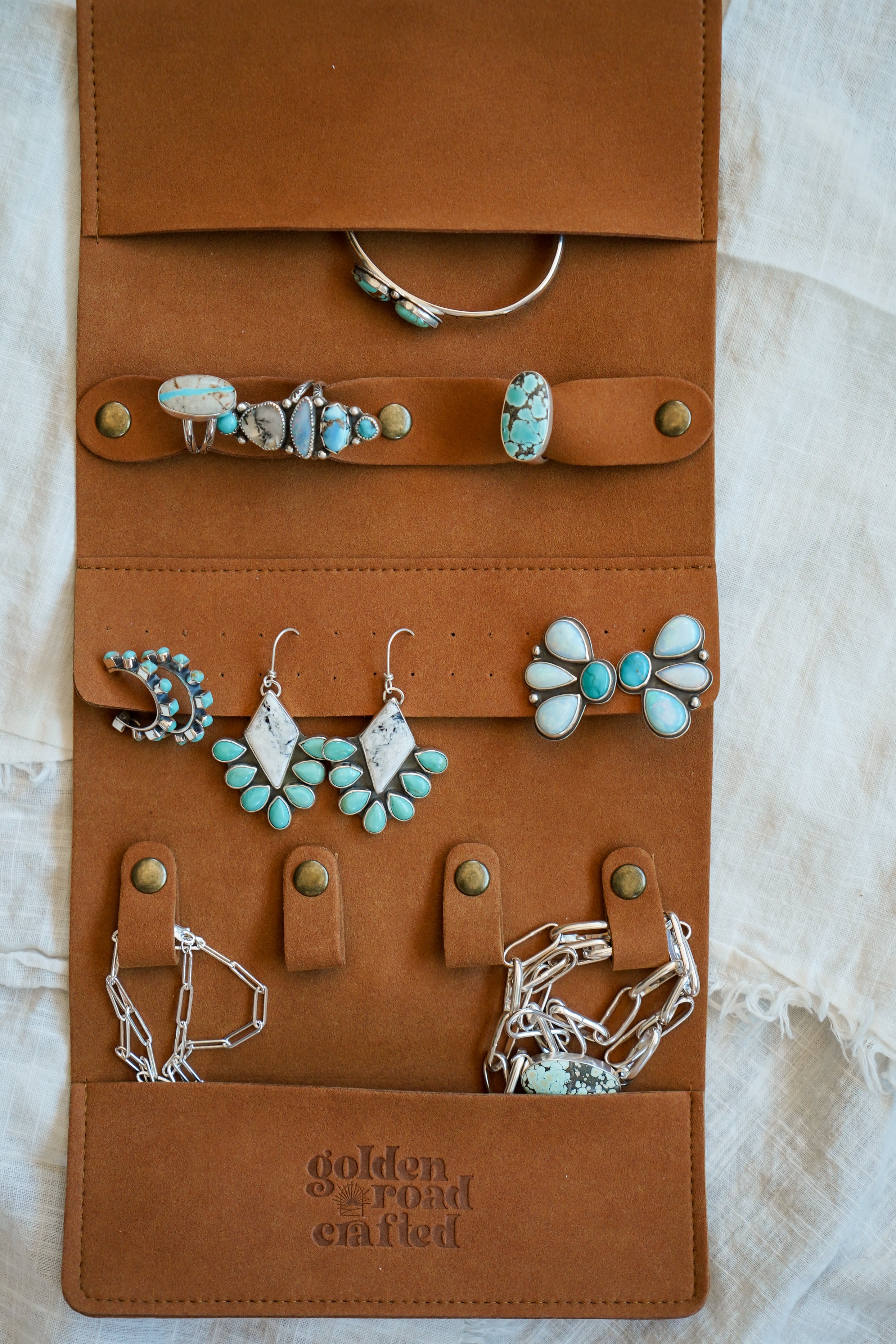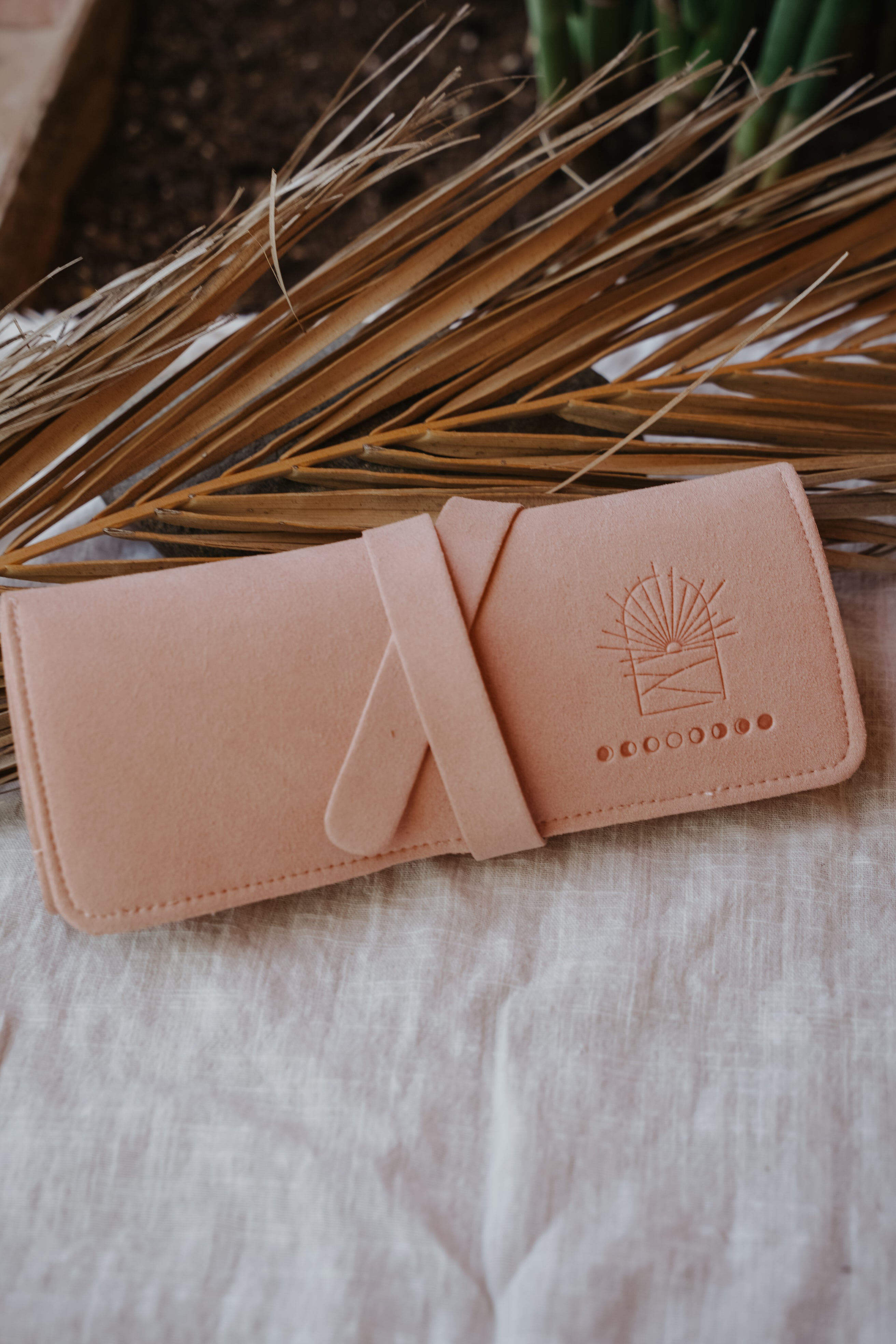 Golden Road Crafted Travel Jewelry Case
We've wanted to offer something like this for a long time and couldn't be more excited to be adding these beautiful jewelry cases to the website. These microfiber cloth cases are available in brown and blush colors and are the perfect way to store your jewelry collection when you're on-the-go or at home. 
Cases are ready-to-ship when ordered.
Packaged Mindfully with post-recycled paper products as well as recyclable packaging.  

Golden Road Crafted Travel Jewelry Case