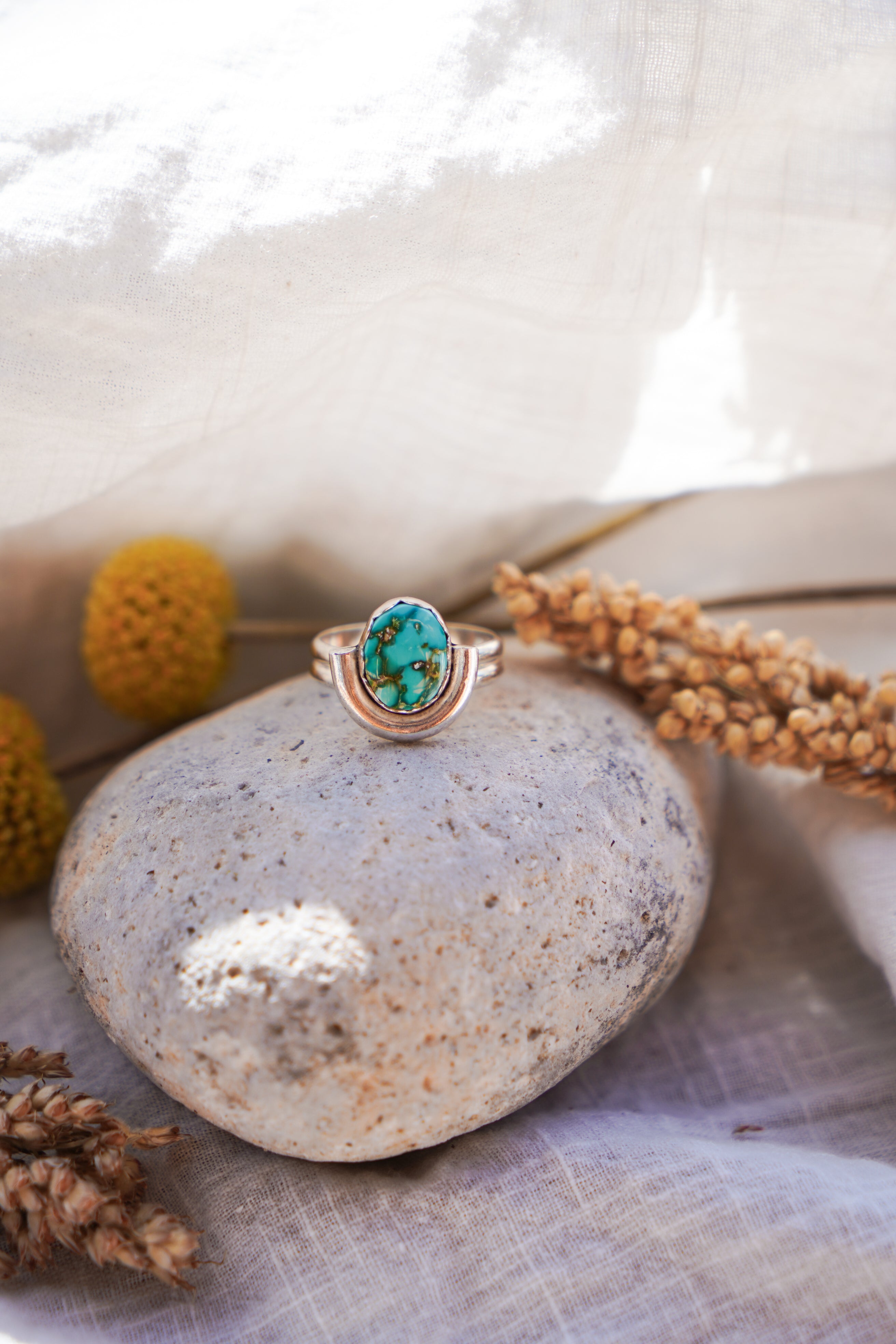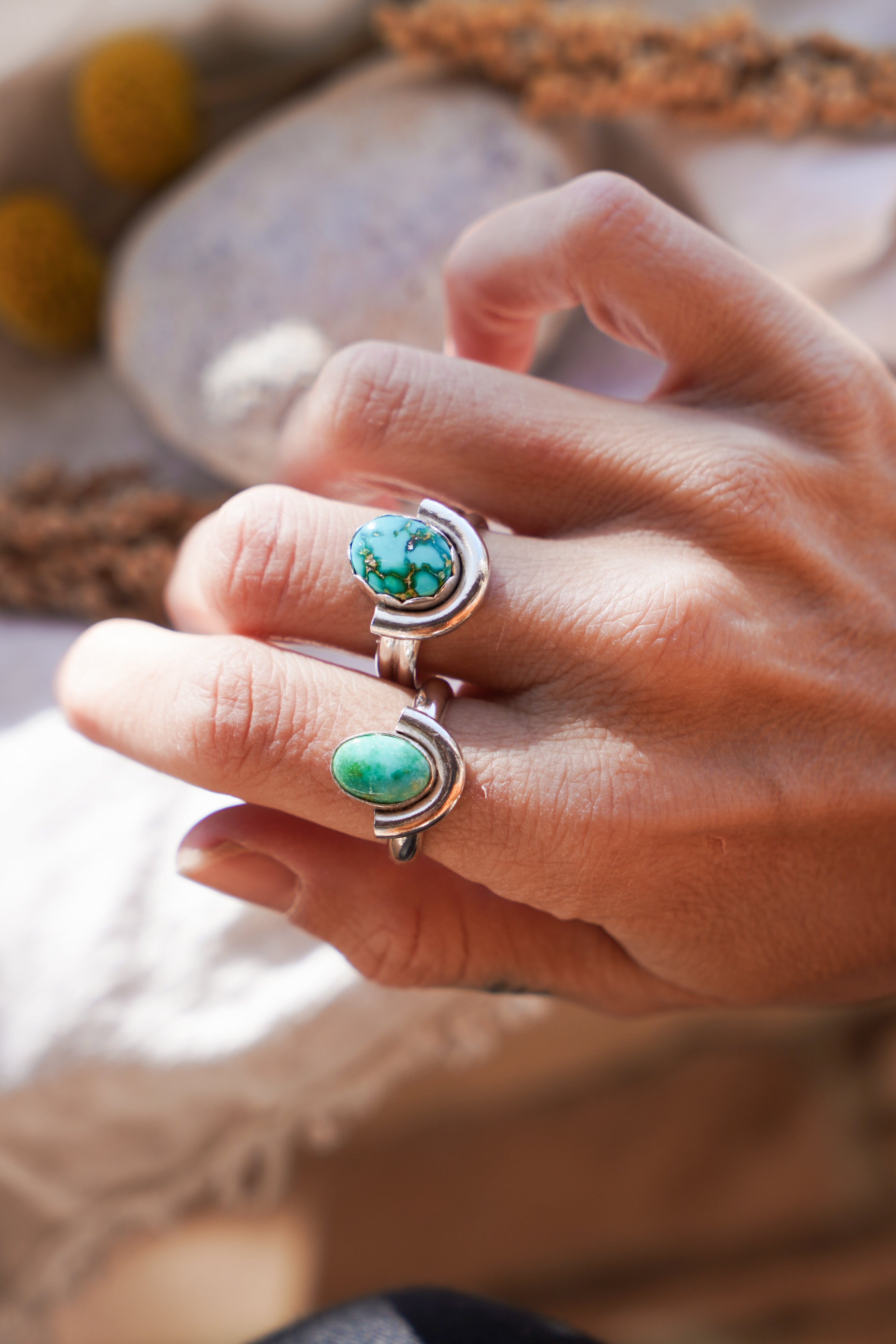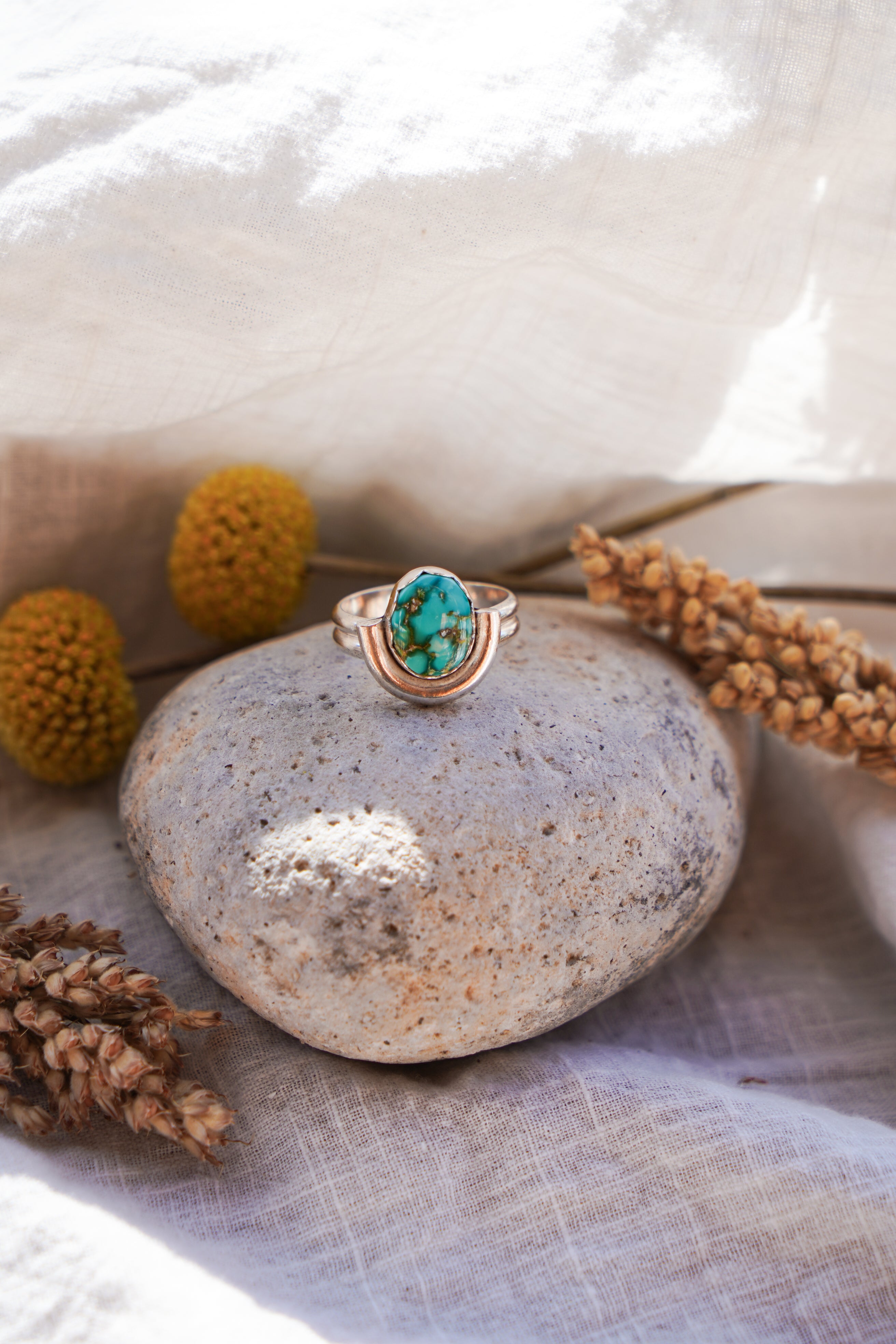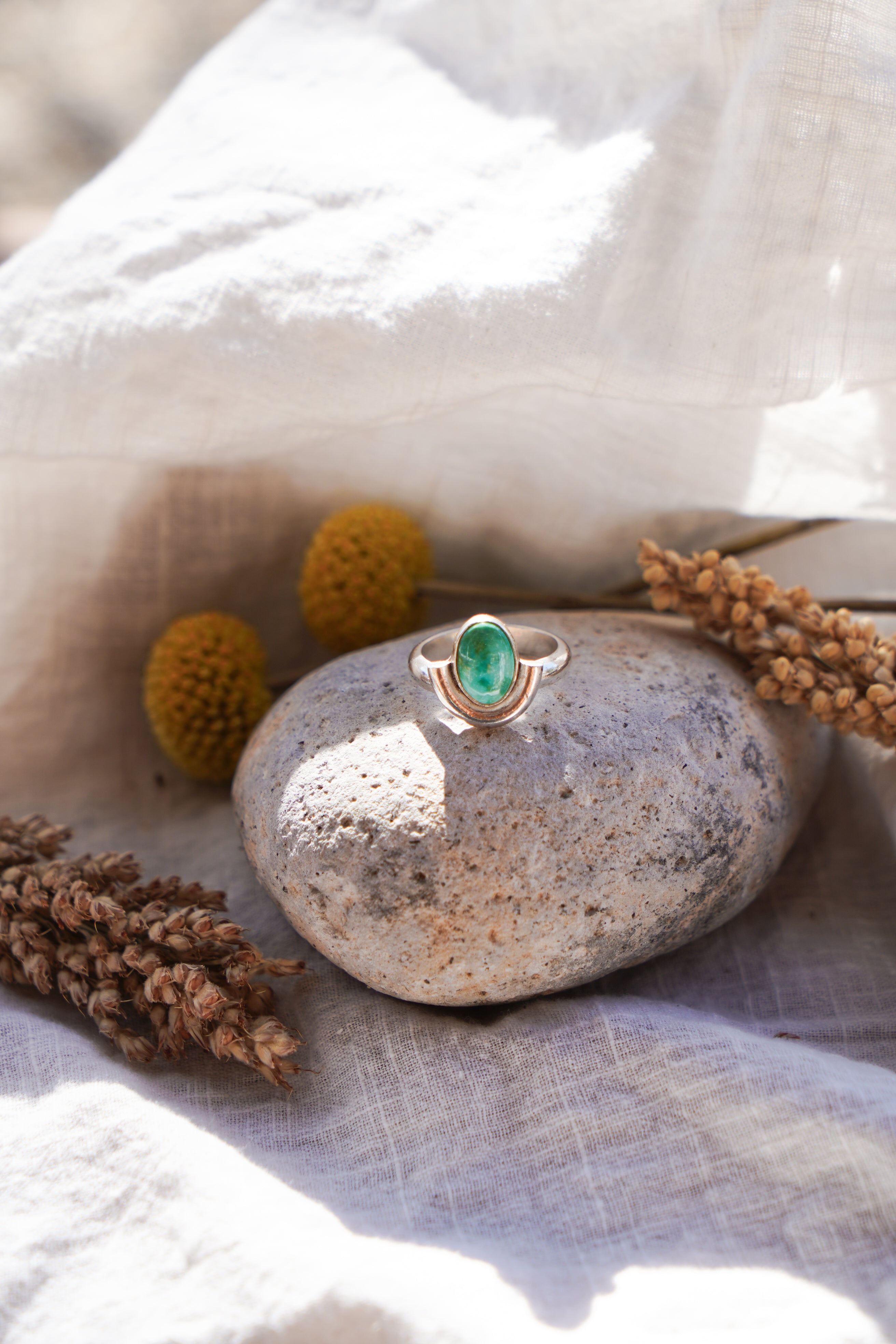 Emerald Valley Turquoise Arch Ring (Size 10)
These arch rings are a new simple design we're so excited to share with you guys. The Emerald Valley turquoise is so beautiful!
9.25 Sterling Silver & Emerald Valley Turquoise.
Size 8
Handcrafted by Chandra Rae in Tucson AZ. 
Packaged Mindfully with post-recycled paper products as well as recyclable packaging.  
Emerald Valley Turquoise Arch Ring (Size 10)