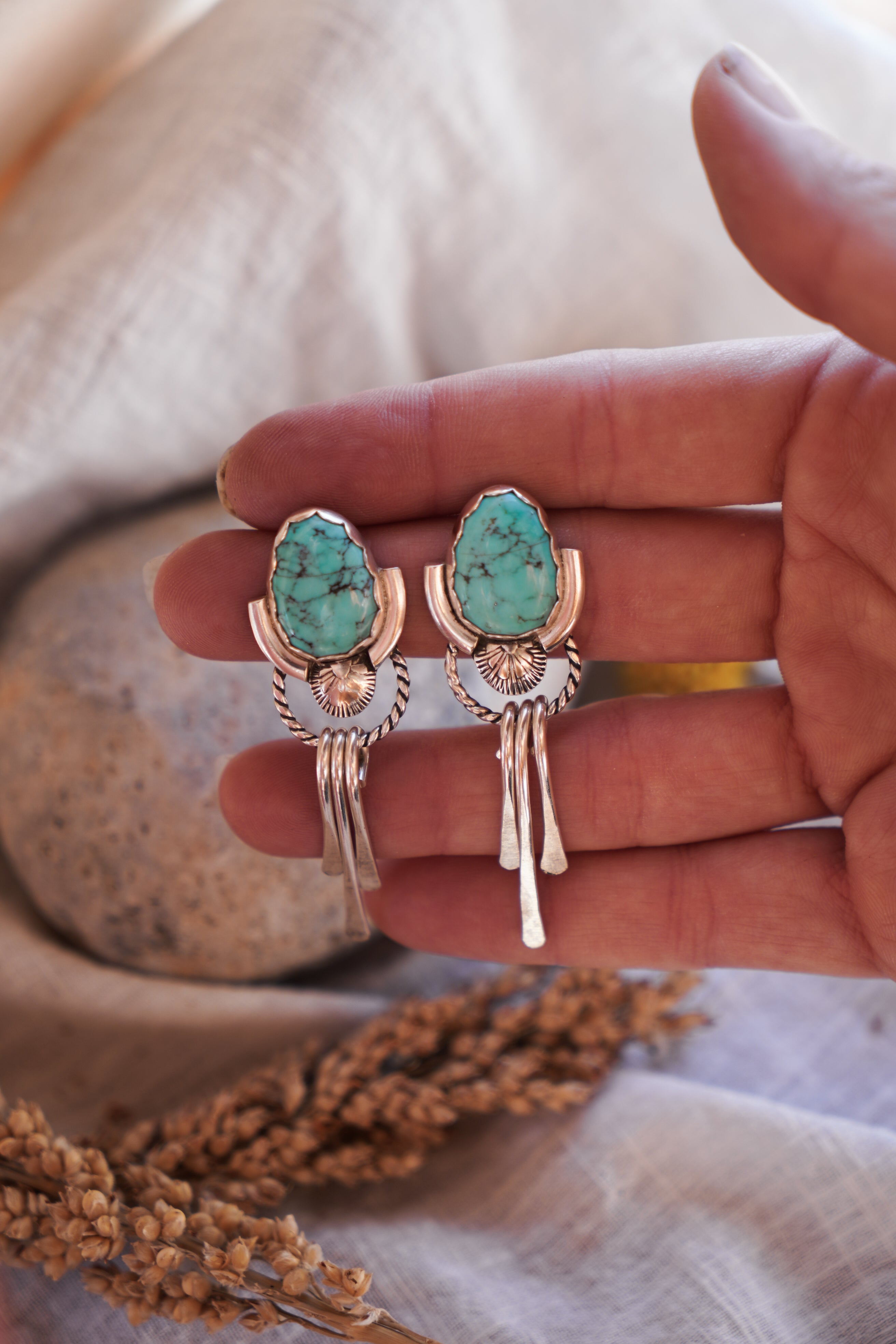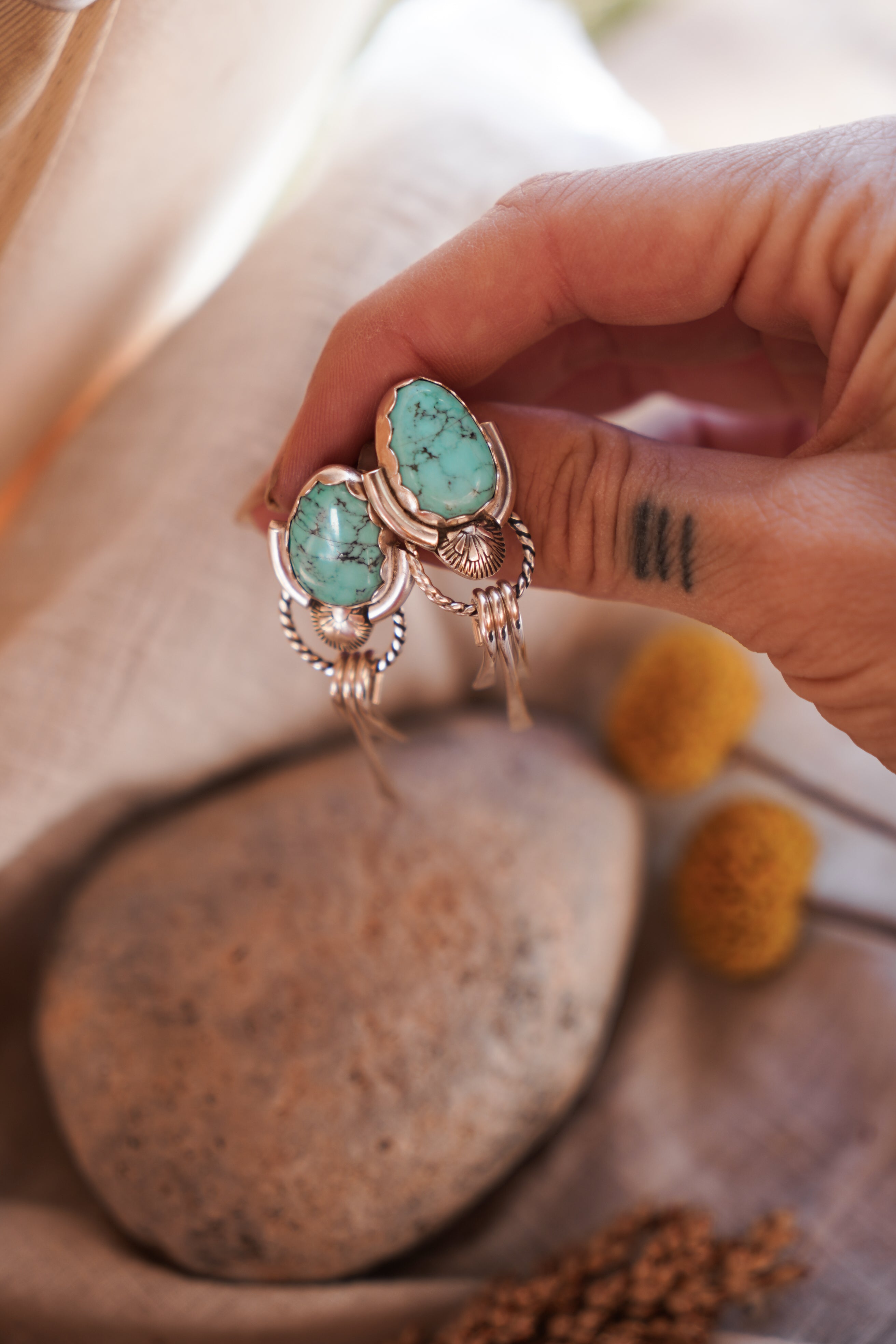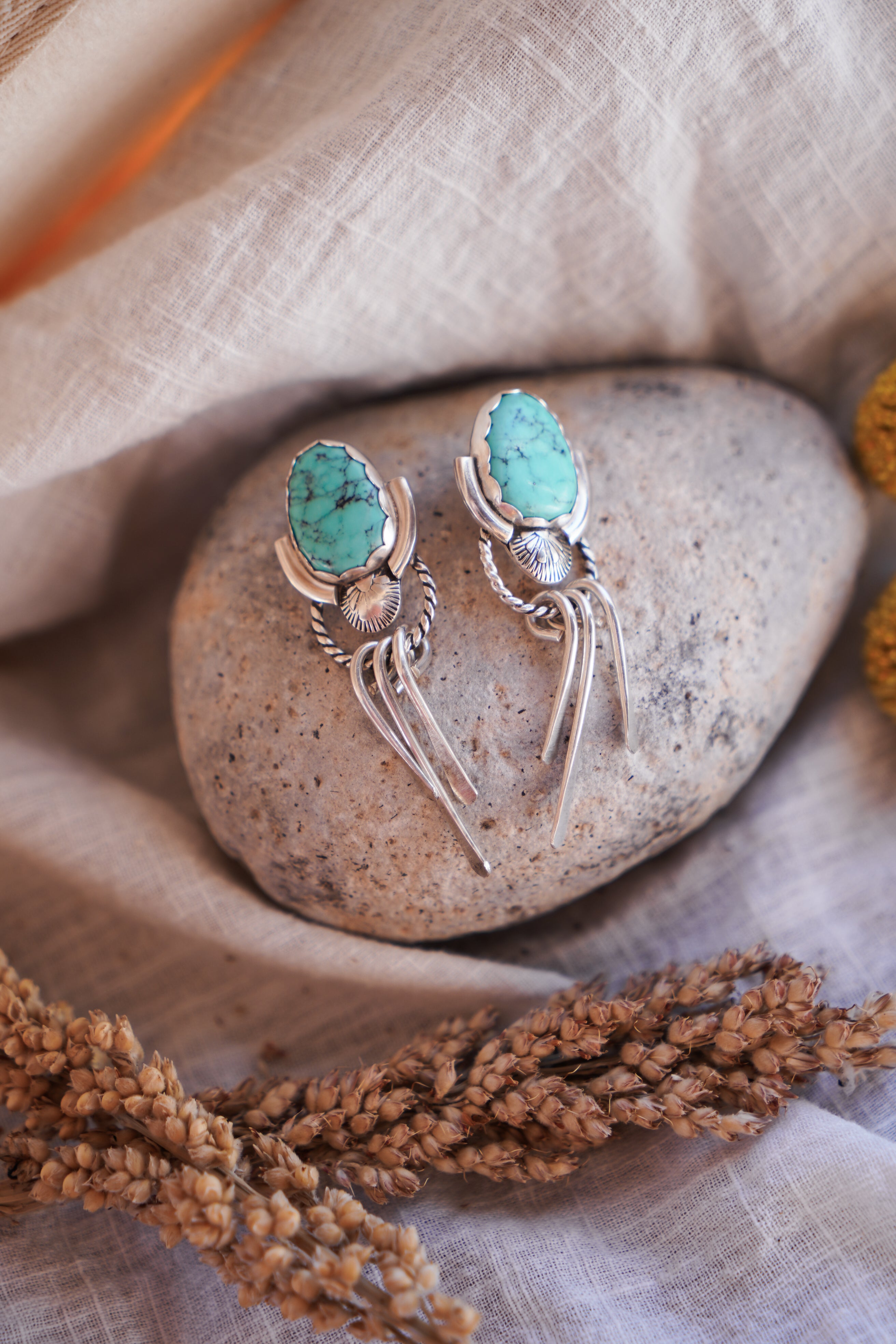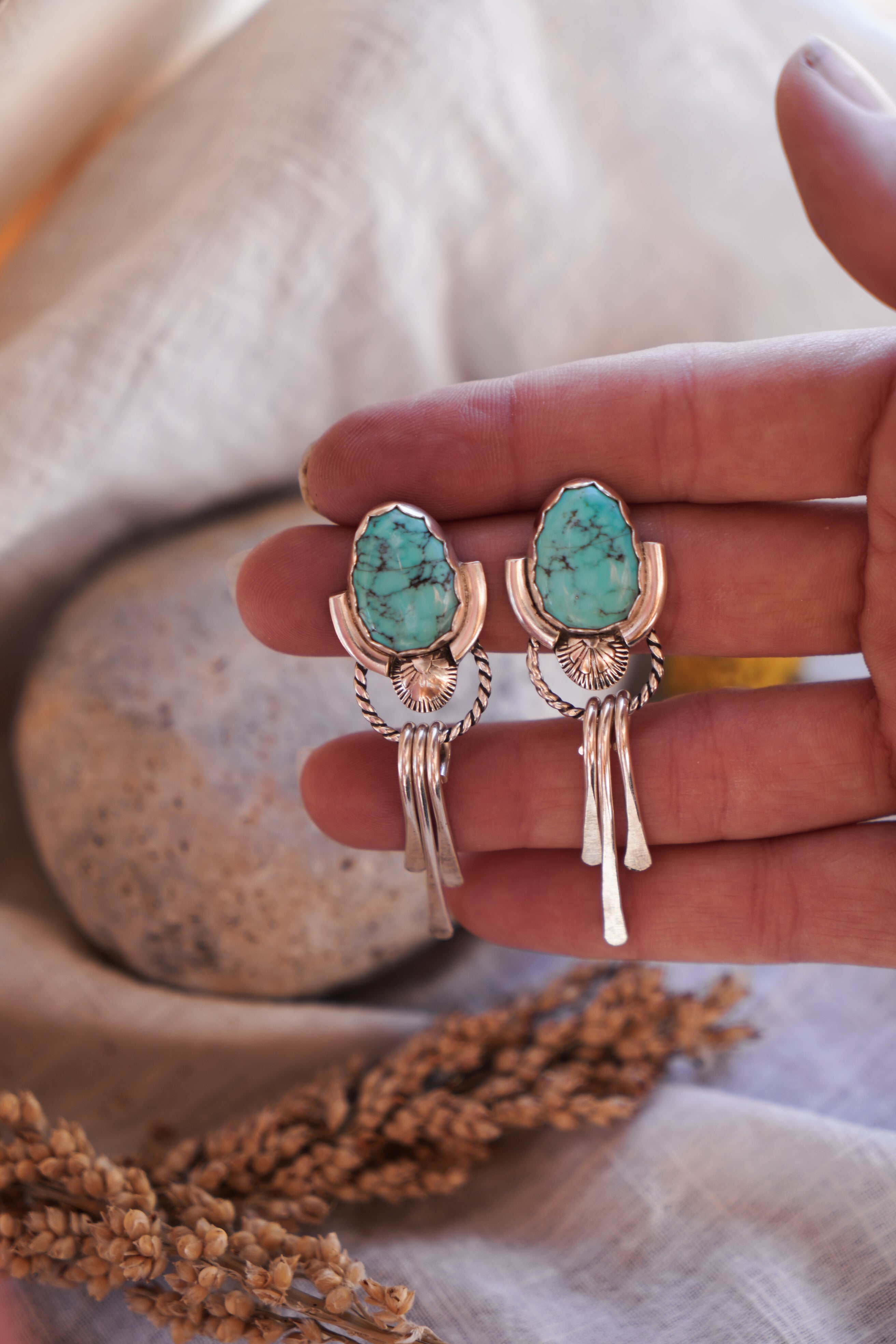 Egyptian Turquoise Statement Earrings
I'm so in love with these statement stud earrings! They've got all the best boho southwest vibes and the blue Egyptian Turquoise has some serious pop.  
Made with .925 Sterling Silver.

Handcrafted by Chandra & Andy Derrick in Tucson AZ. 

Packaged Mindfully with post-recycled paper products as well as recyclable packaging. 
Egyptian Turquoise Statement Earrings