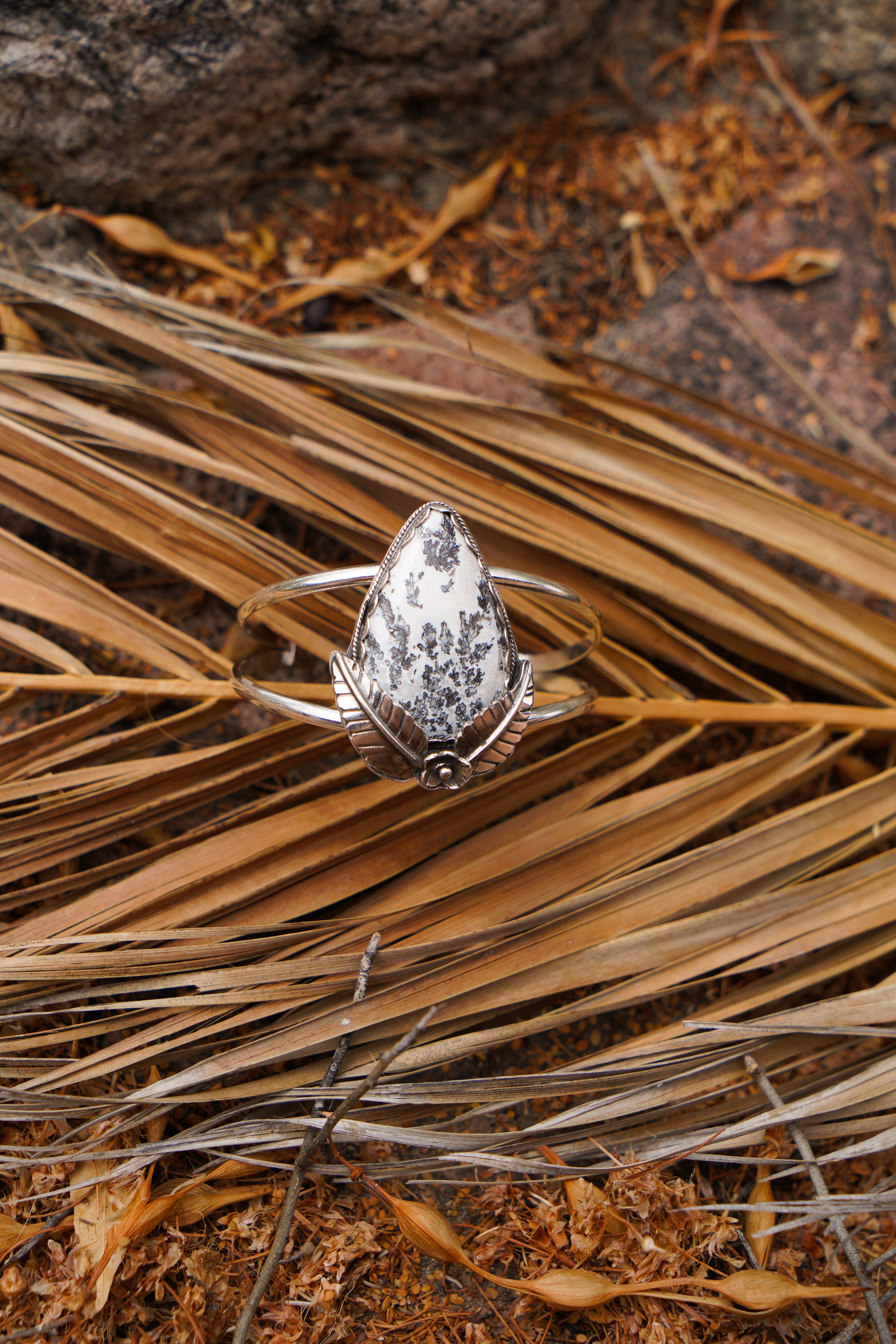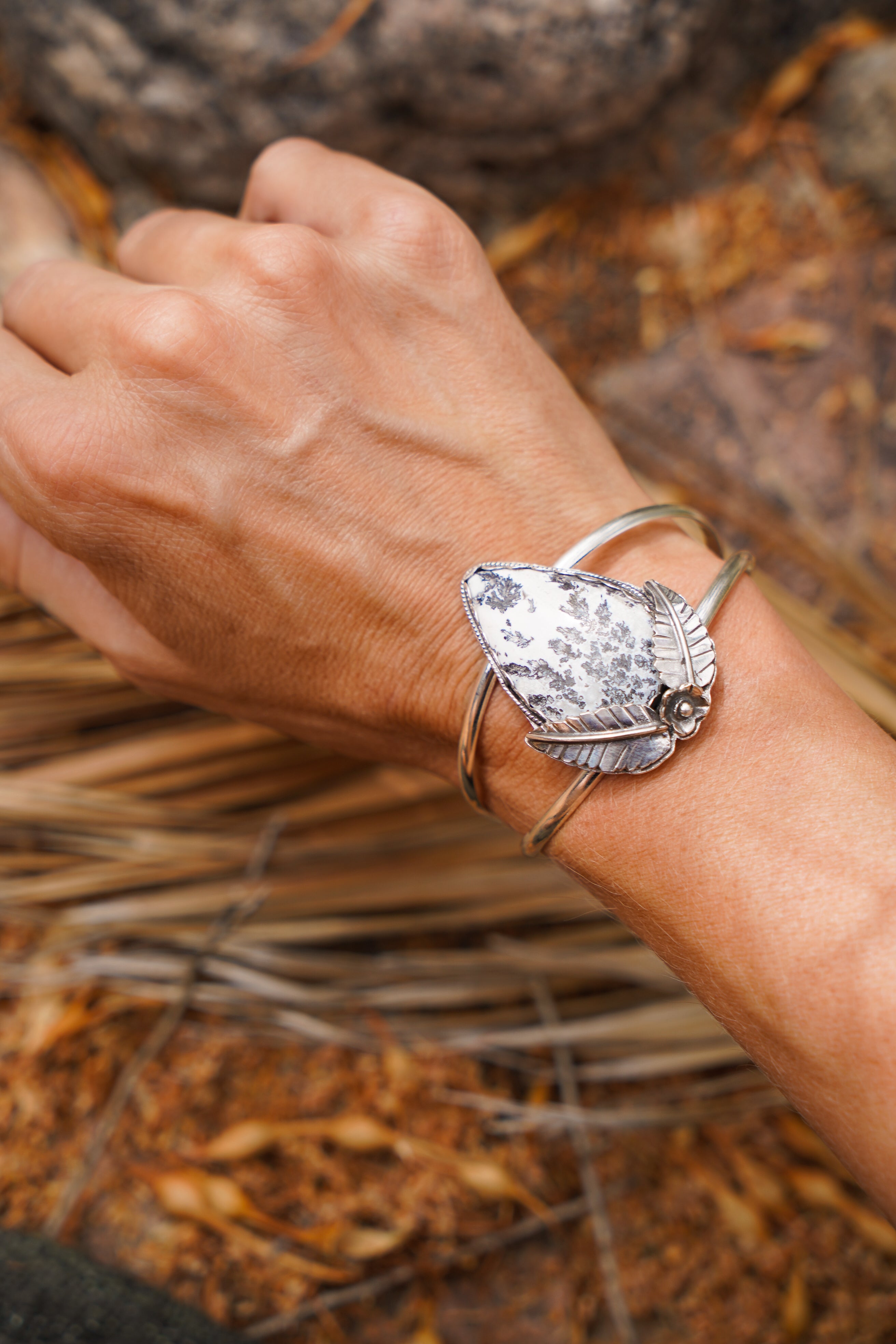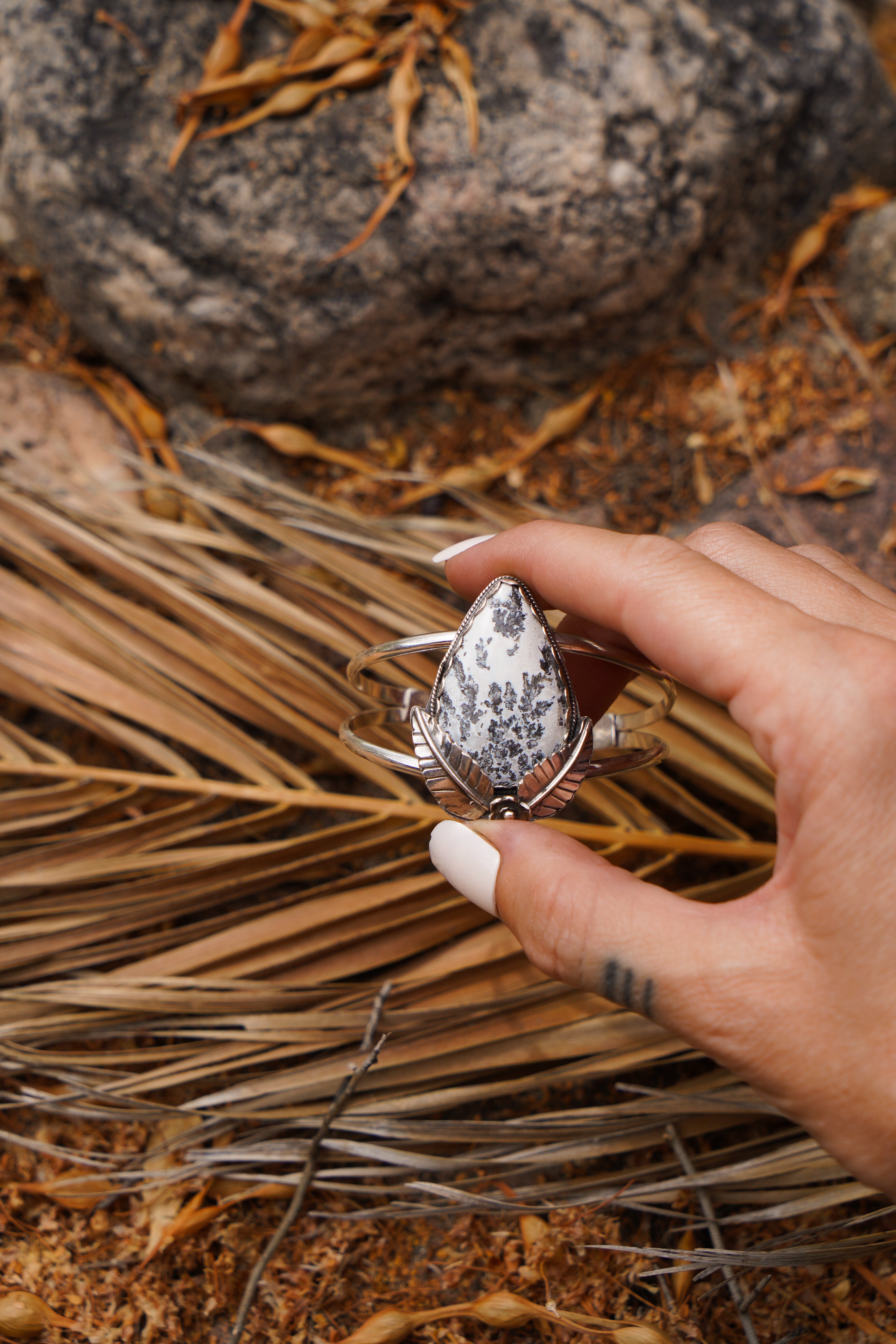 Dendritic Agate Statement Cuff
I've been scheming for a while about using this large Dendritic Agate stone. I couldn't be happier with the cuff it ended up becoming. What a beauty! 
Measures 5.5 inches (one-inch opening). This cuff is slightly adjustable but we don't recommend adjusting it often. Once you find your fit, adjustments should be kept to a minimum. 
.925 silver
Handcrafted in Tucson, AZ.
Dendritic Agate Statement Cuff