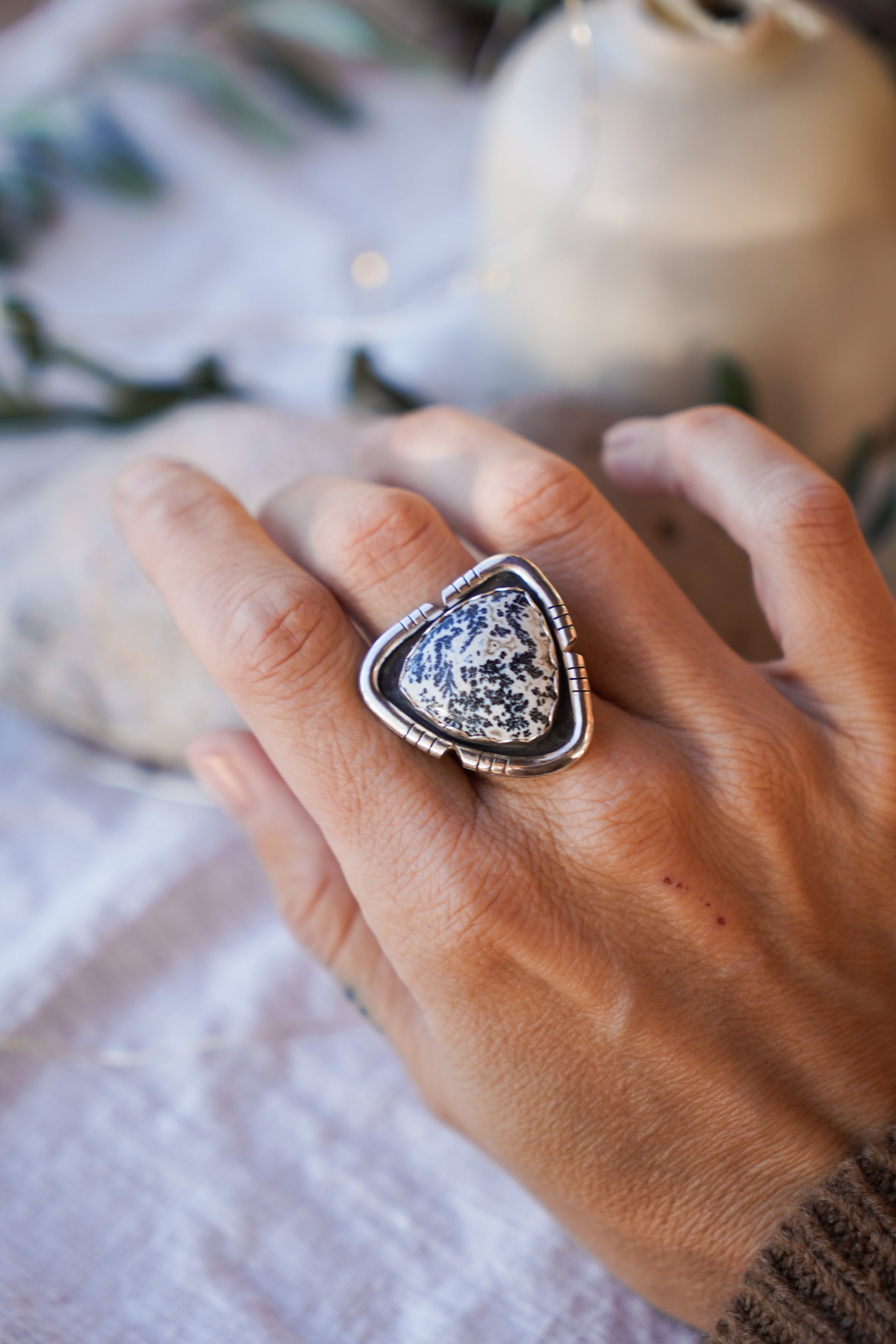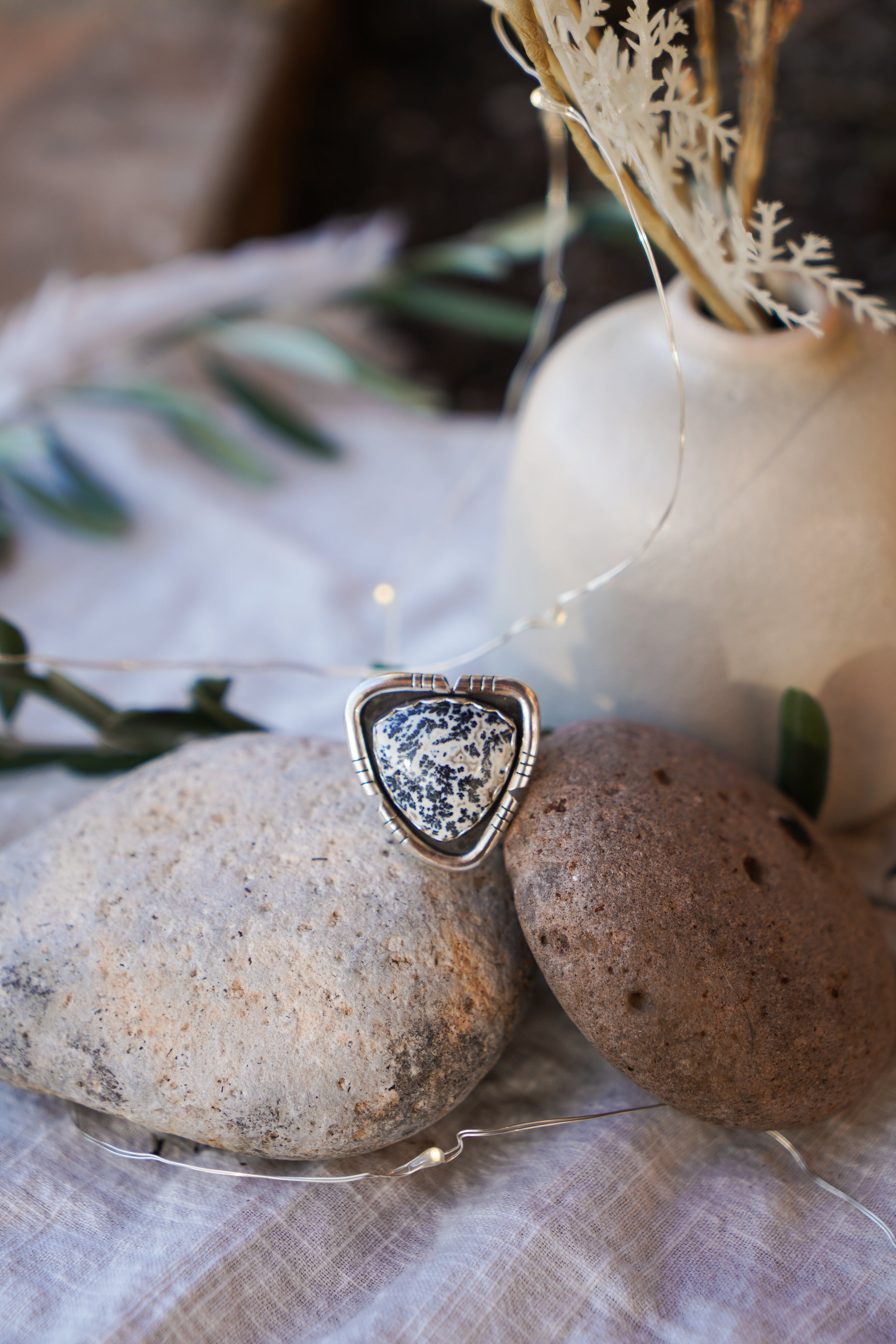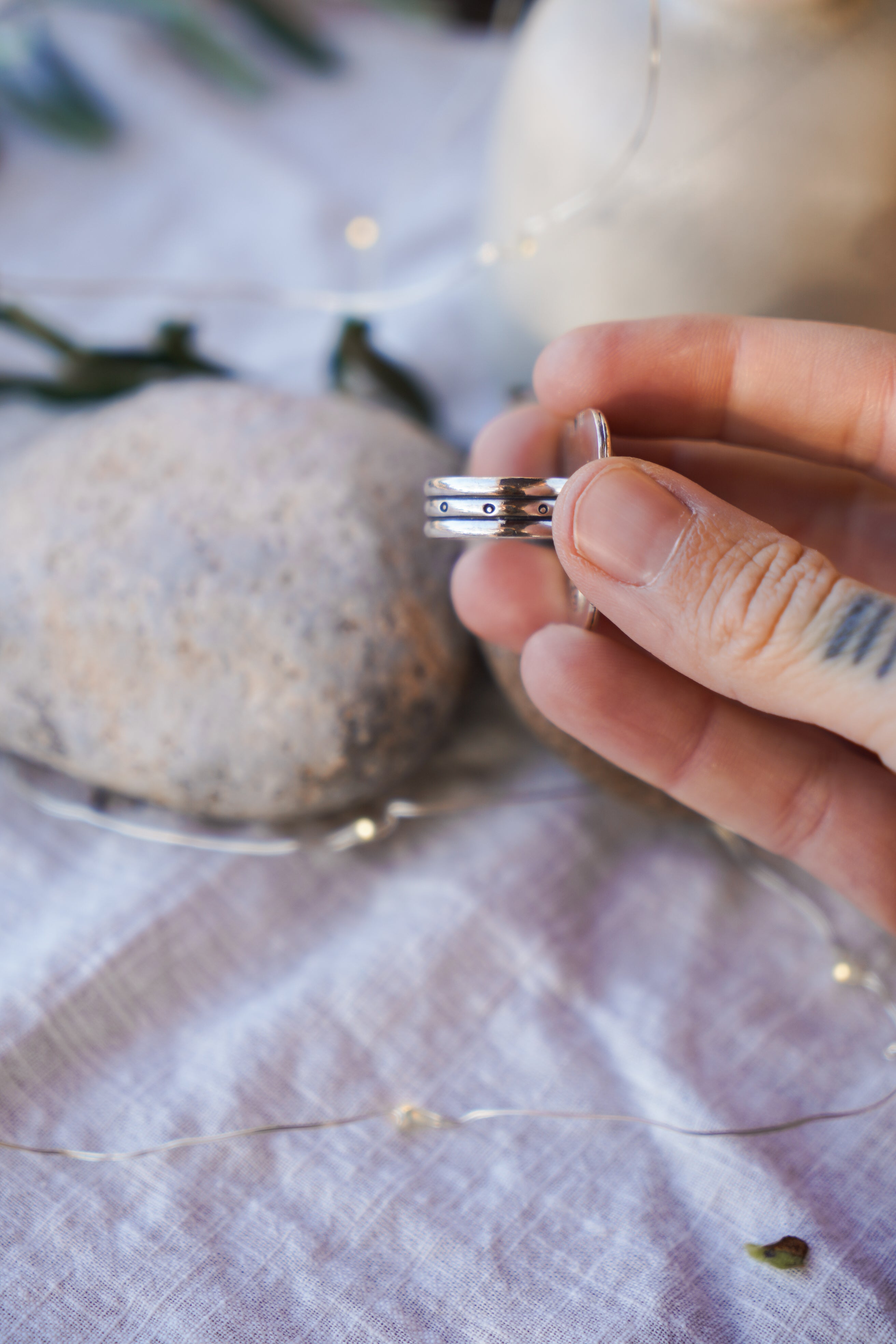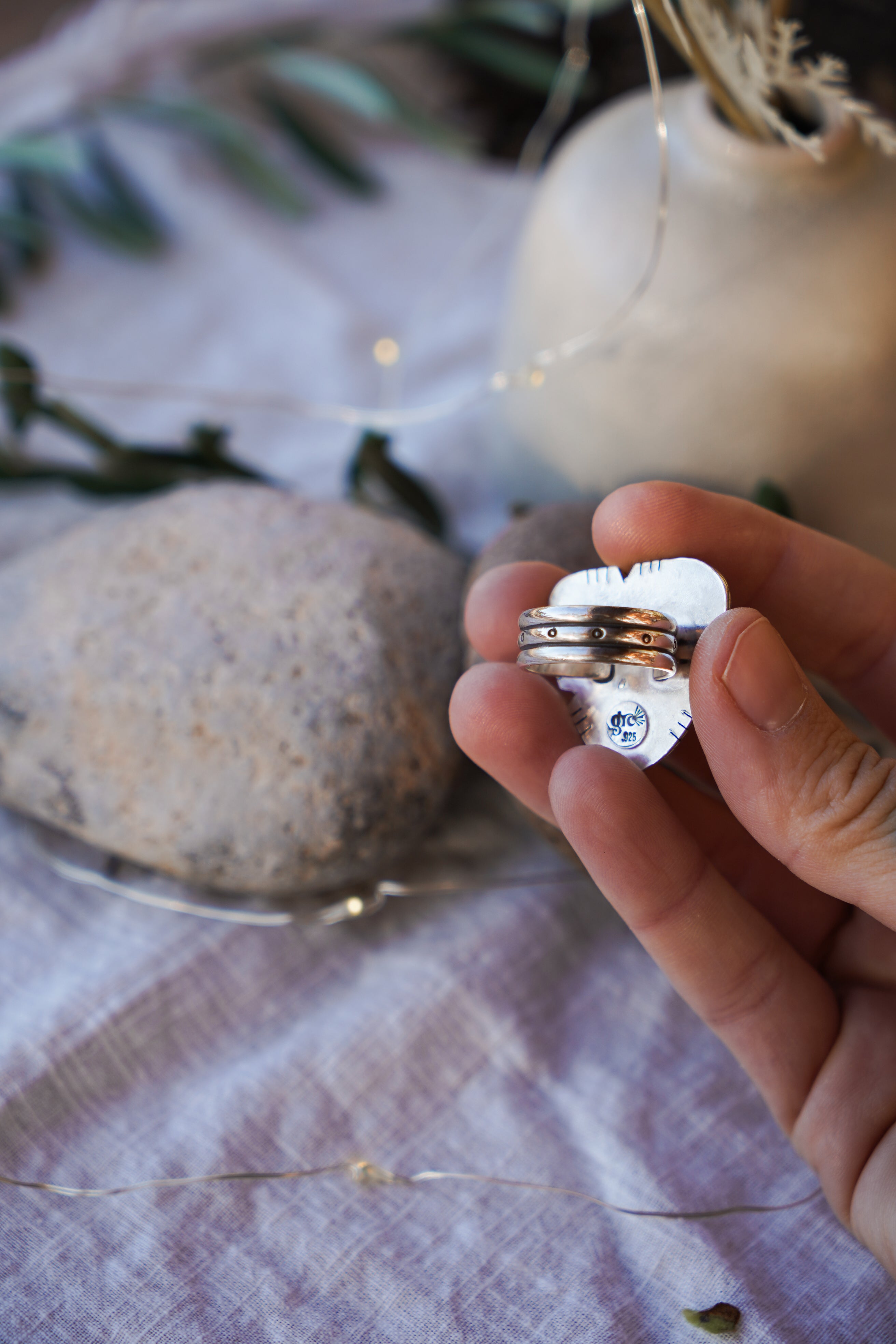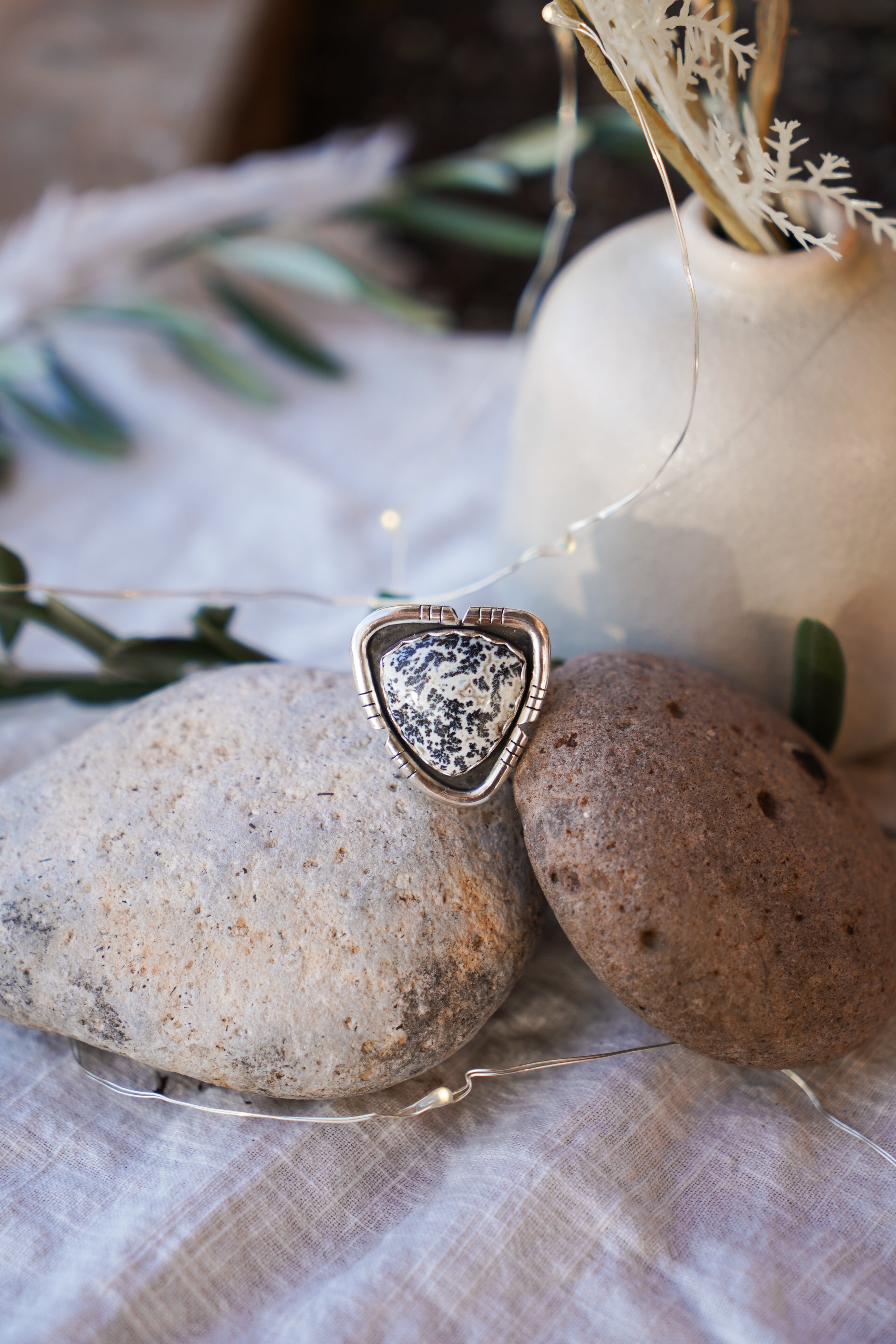 Dendritic Agate Ring (Size 9)
We couldn't be more excited about trying out this style and hope you guys love it as much as we do :) This dendritic agate stone is absolutely stunning!
.925 Sterling Silver. Dendritic Agate.
Size 9
Handcrafted by Chandra & Andy Derrick in Tucson AZ. 
Packaged Mindfully with post-recycled paper products as well as recyclable packaging.  
Dendritic Agate Ring (Size 9)