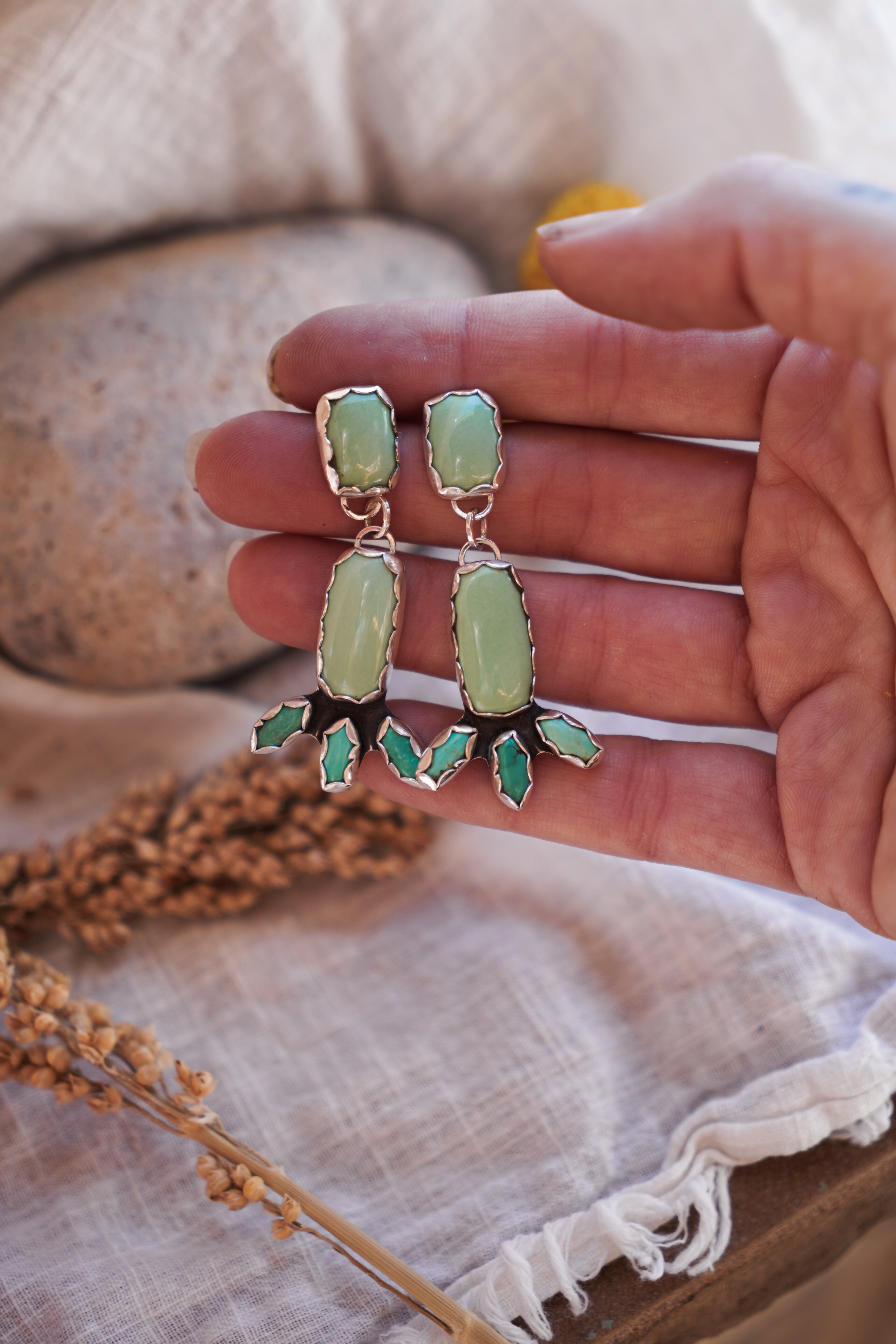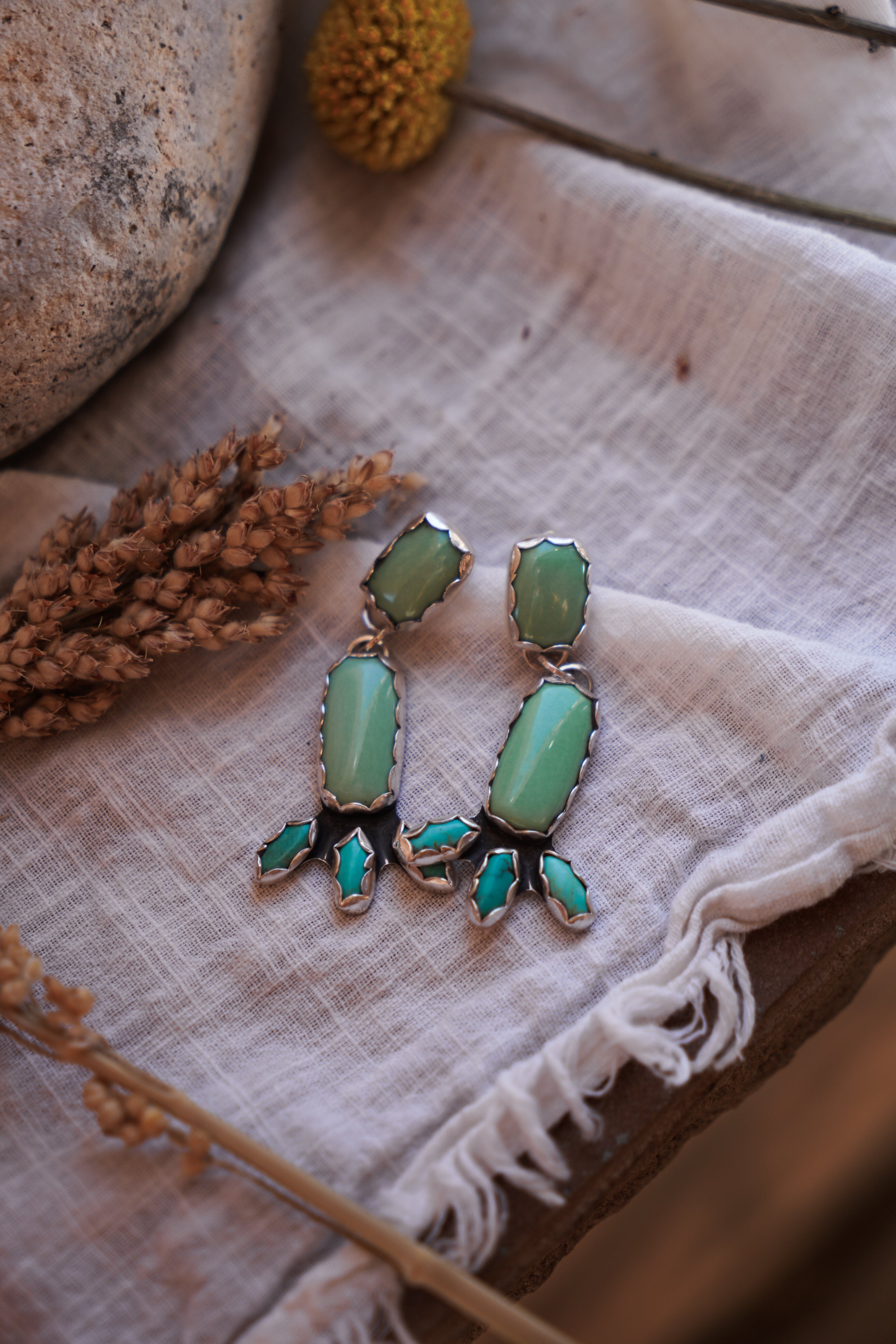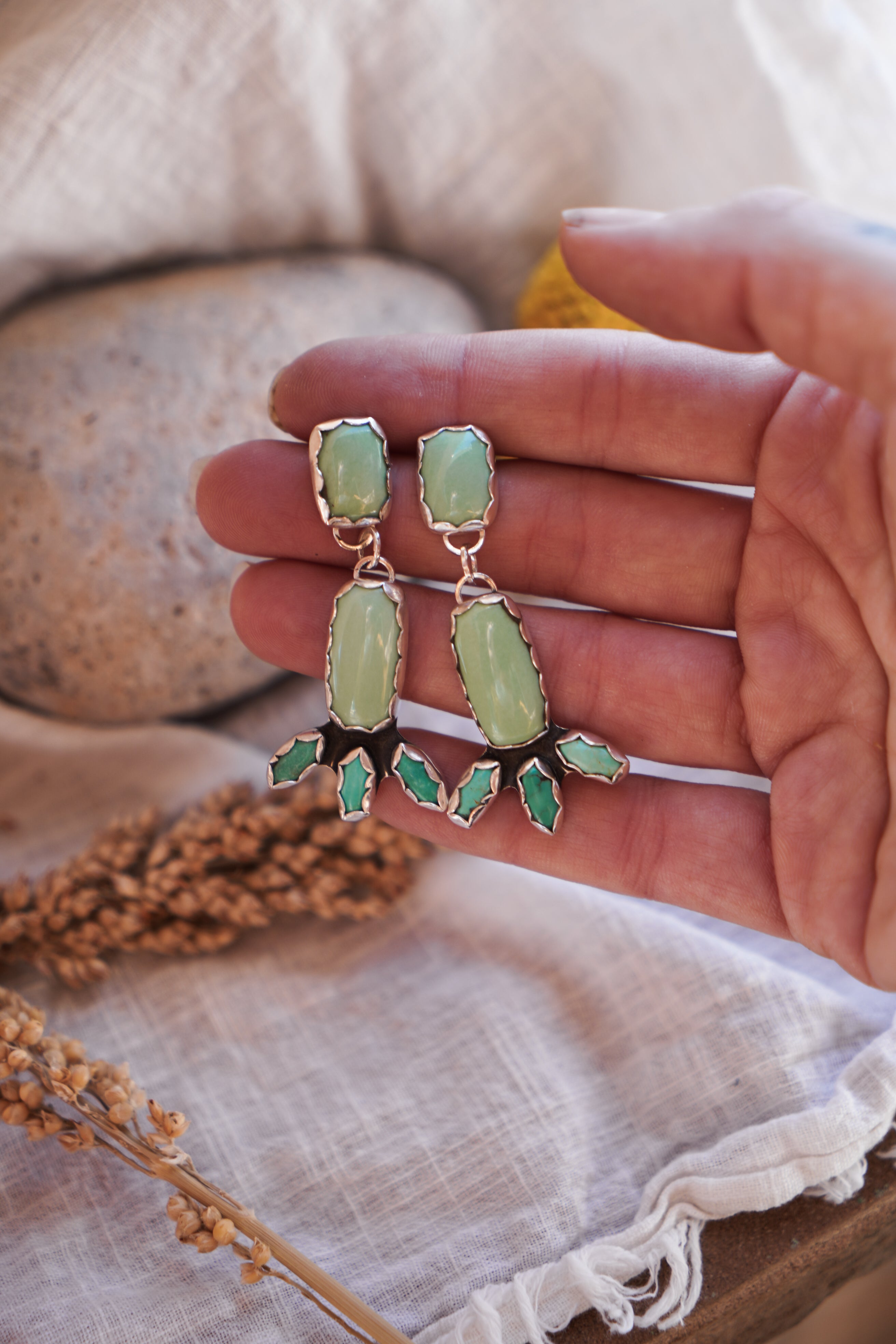 Dangle Stud Earrings in Chrsysoprase & Campitos
I have been all about these light, matte green colors recently and I love the way they work together in this dangle stud design. These are super fun and could totally be for an occasion or dressed down. An every day statement.

Made with .925 Sterling Silver.

Handcrafted by Chandra & Andy Derrick in Tucson AZ. 
Packaged Mindfully with post-recycled paper products as well as recyclable packaging. 
Dangle Stud Earrings in Chrsysoprase & Campitos