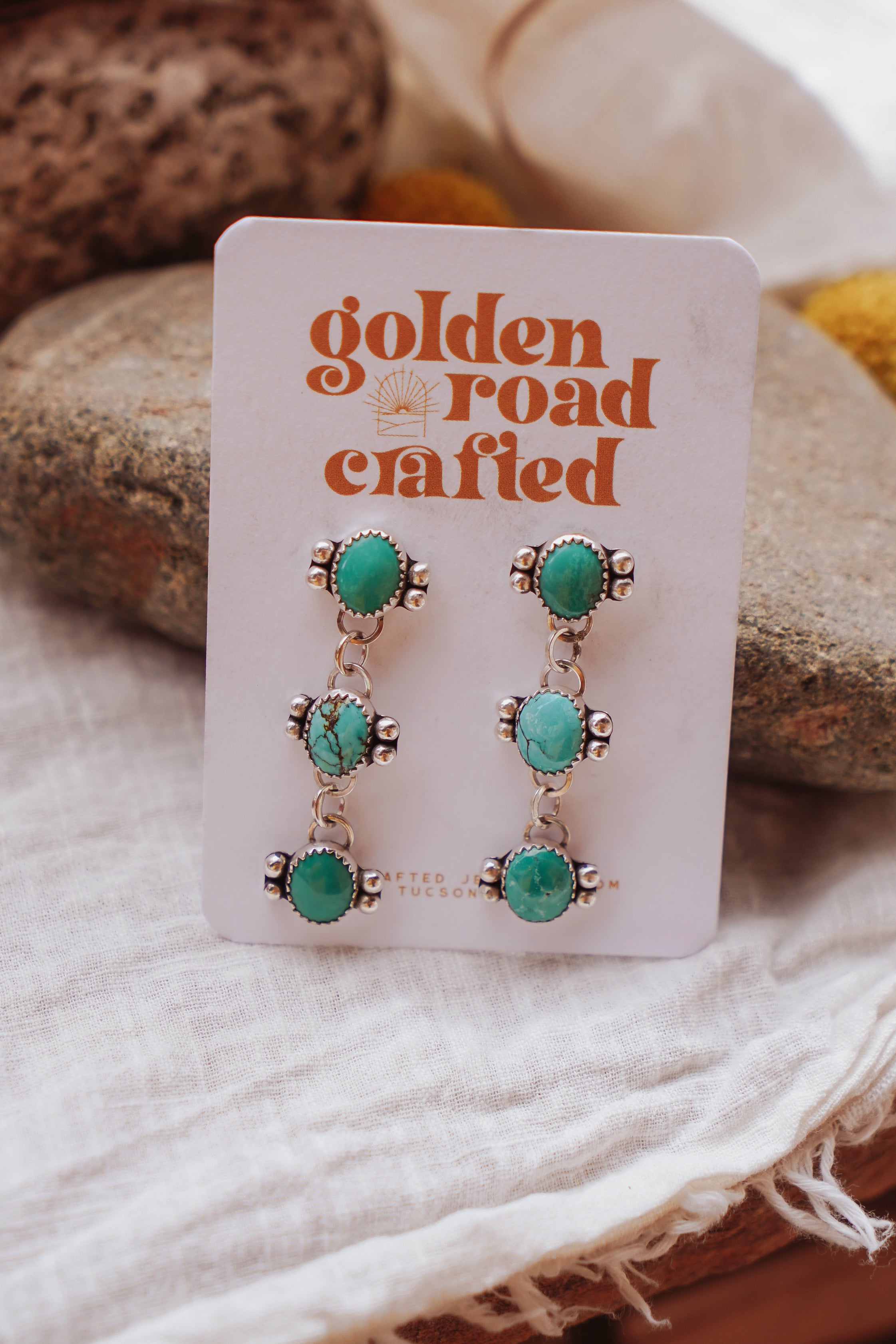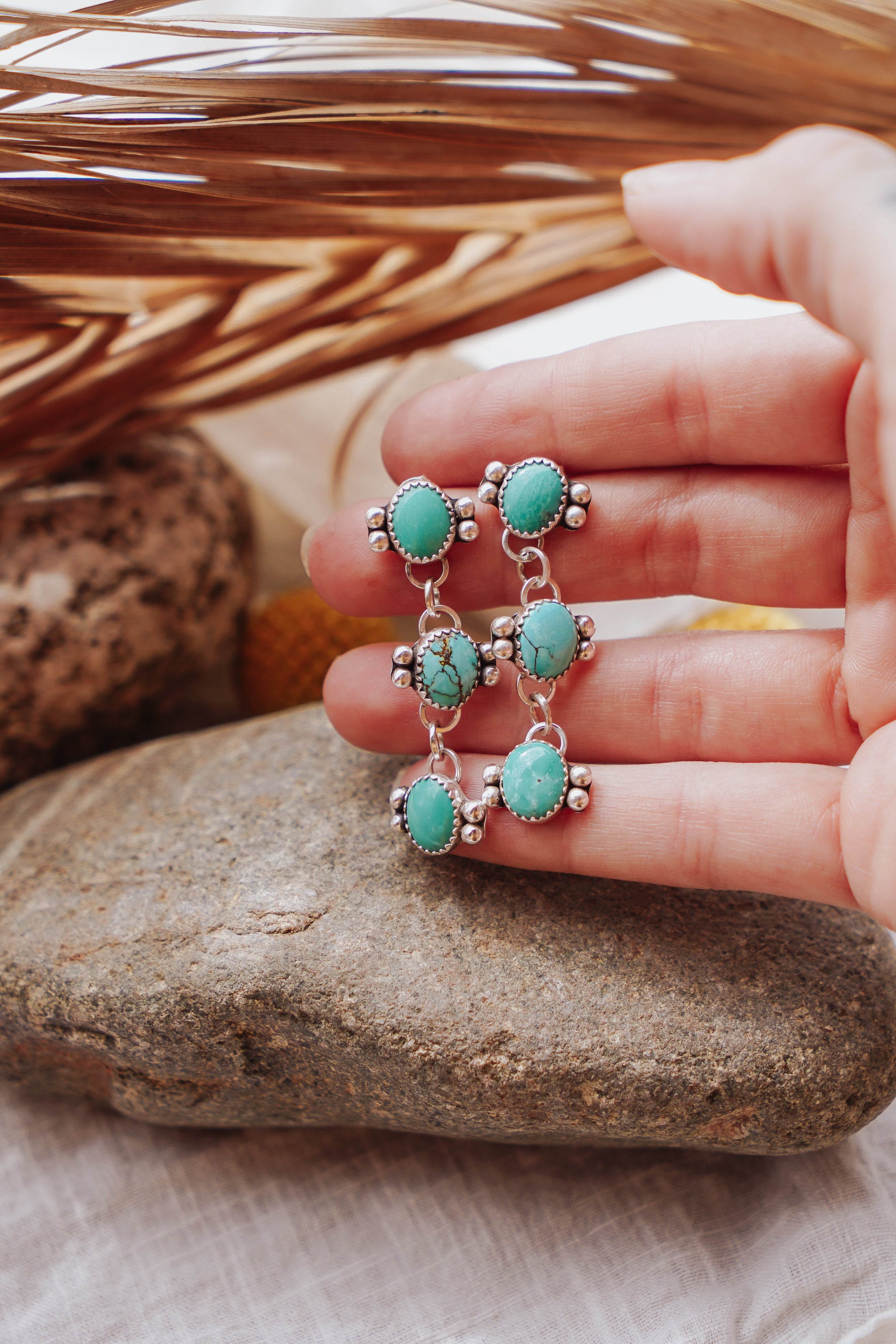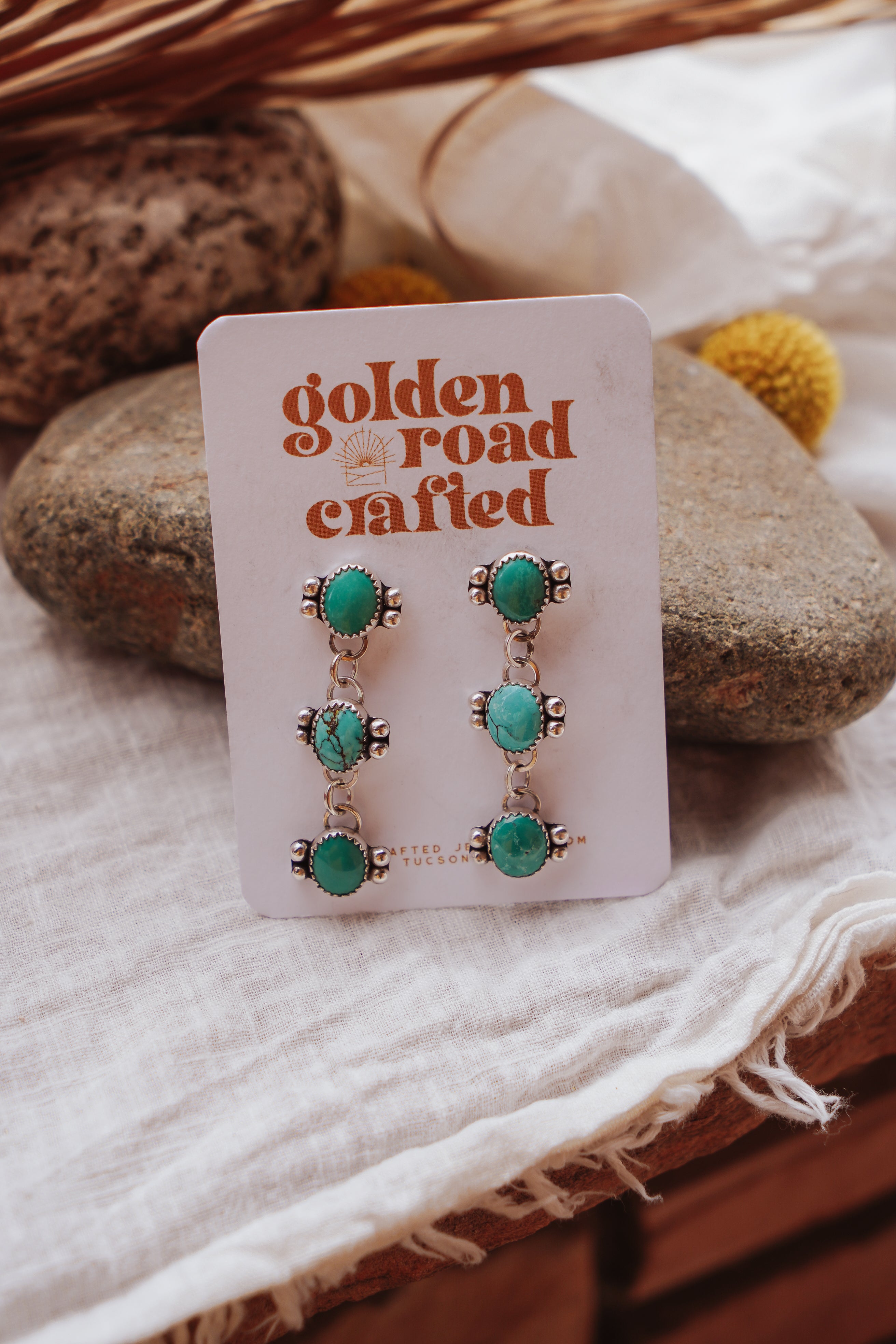 Dangle Earrings in Hubei Turquoise
Oh my, I've been drooling over these cluster earrings for weeks. I LOVE the colors of these teardrop turquoise stones. Can't wait to see who snags these!
9.25 Sterling Silver with Campitos & Tyrone Turquoise.
Handcrafted by Chandra & Andy Derrick in Tucson AZ. 
Packaged Mindfully with post-recycled paper products as well as recyclable packaging.  
Dangle Earrings in Hubei Turquoise