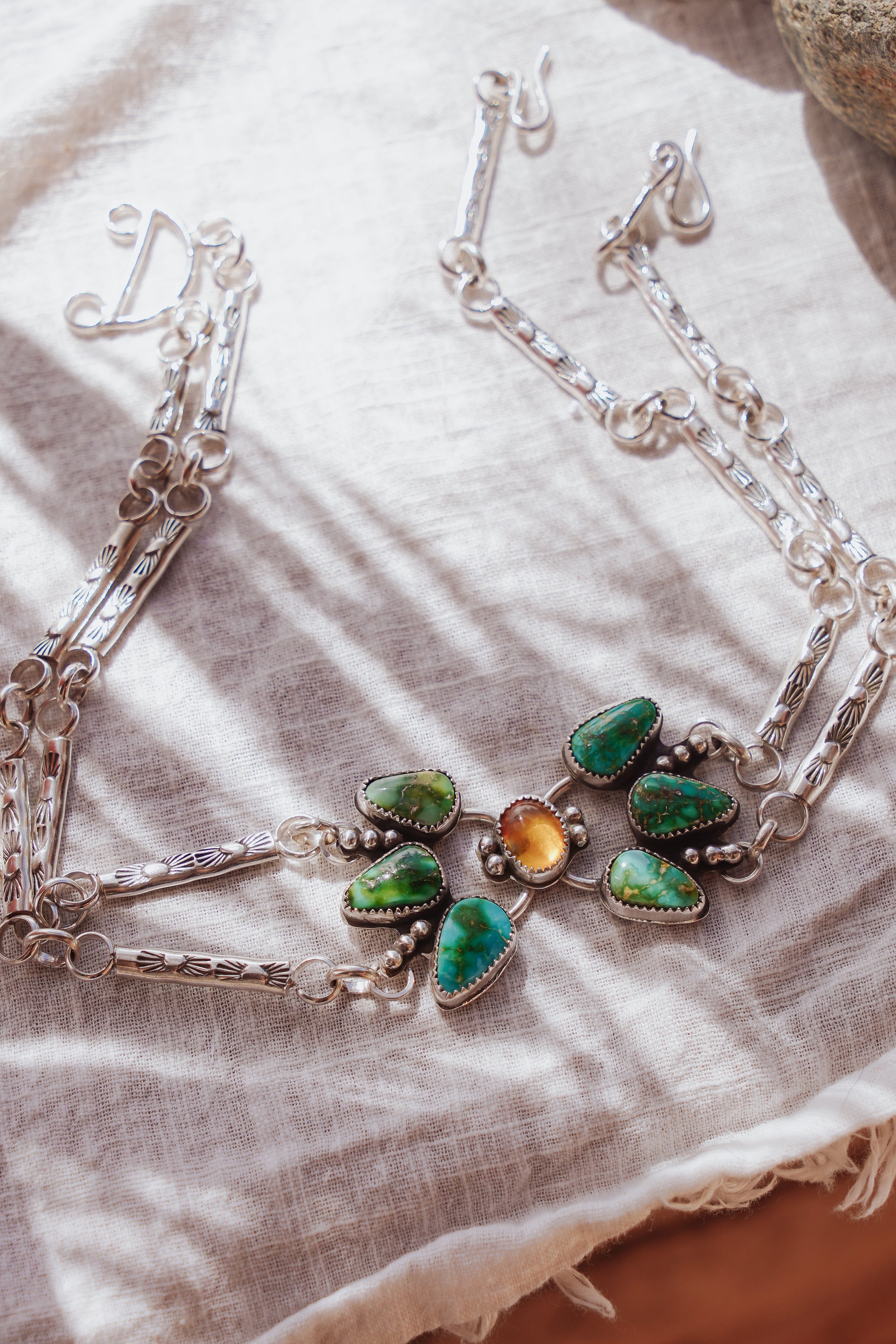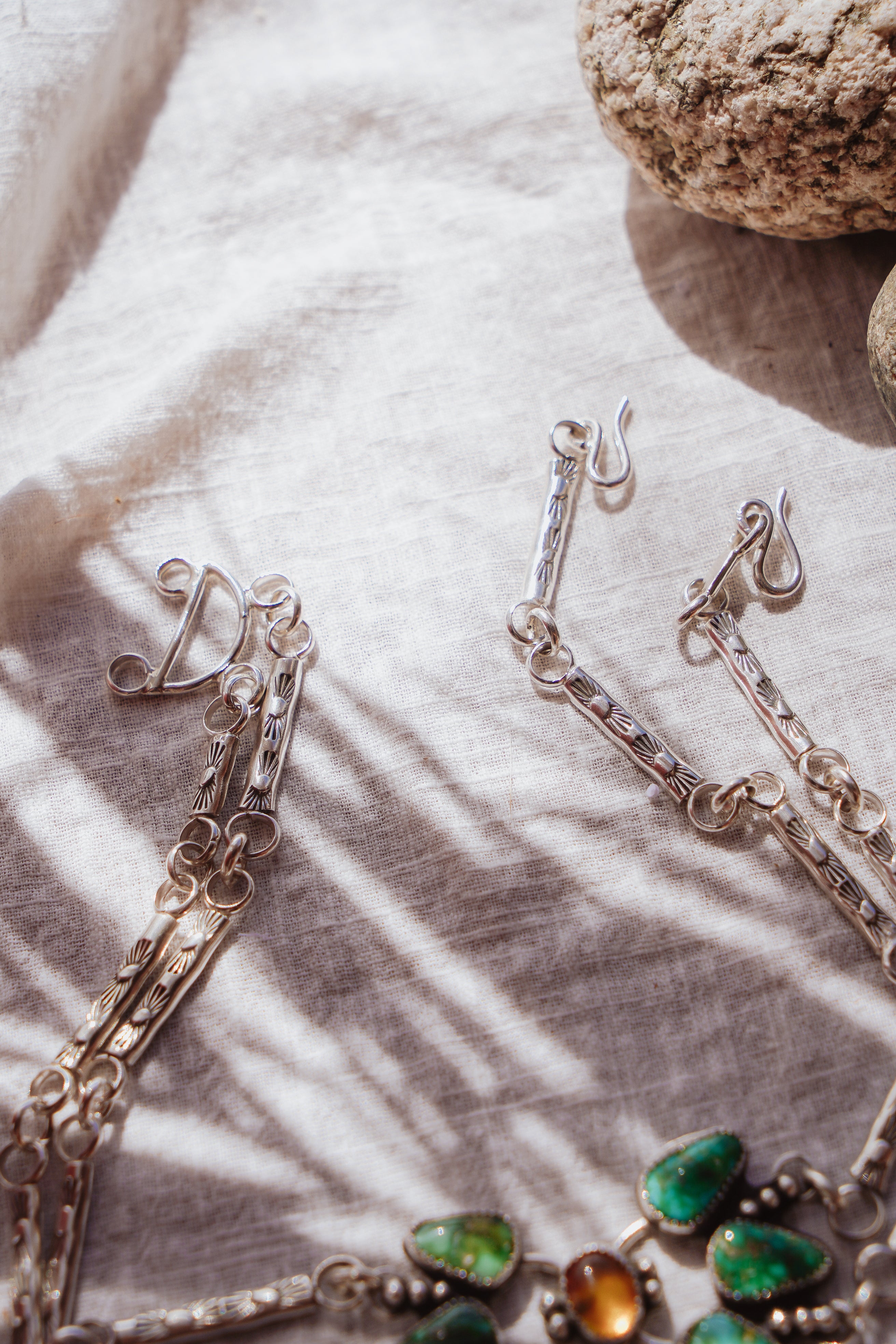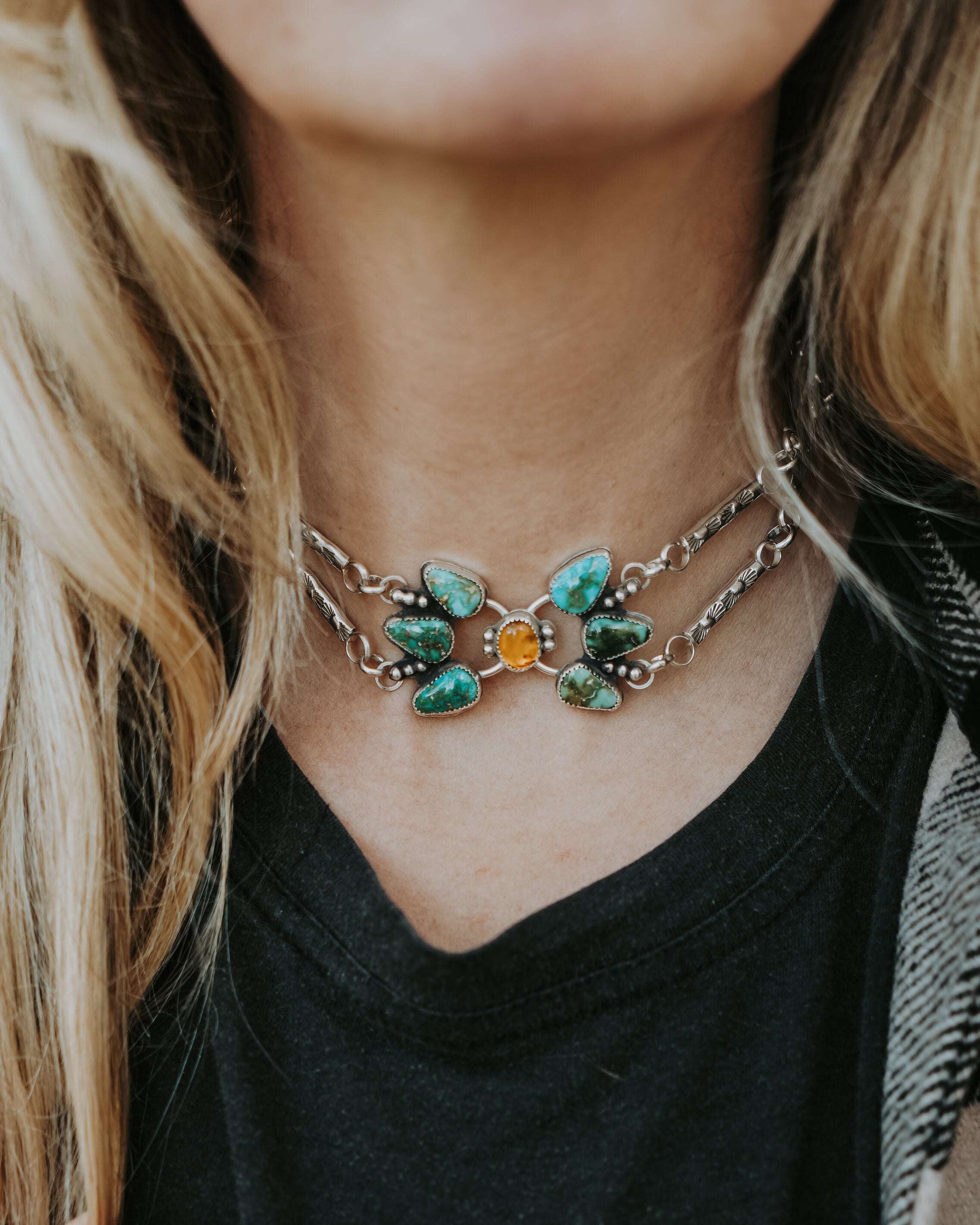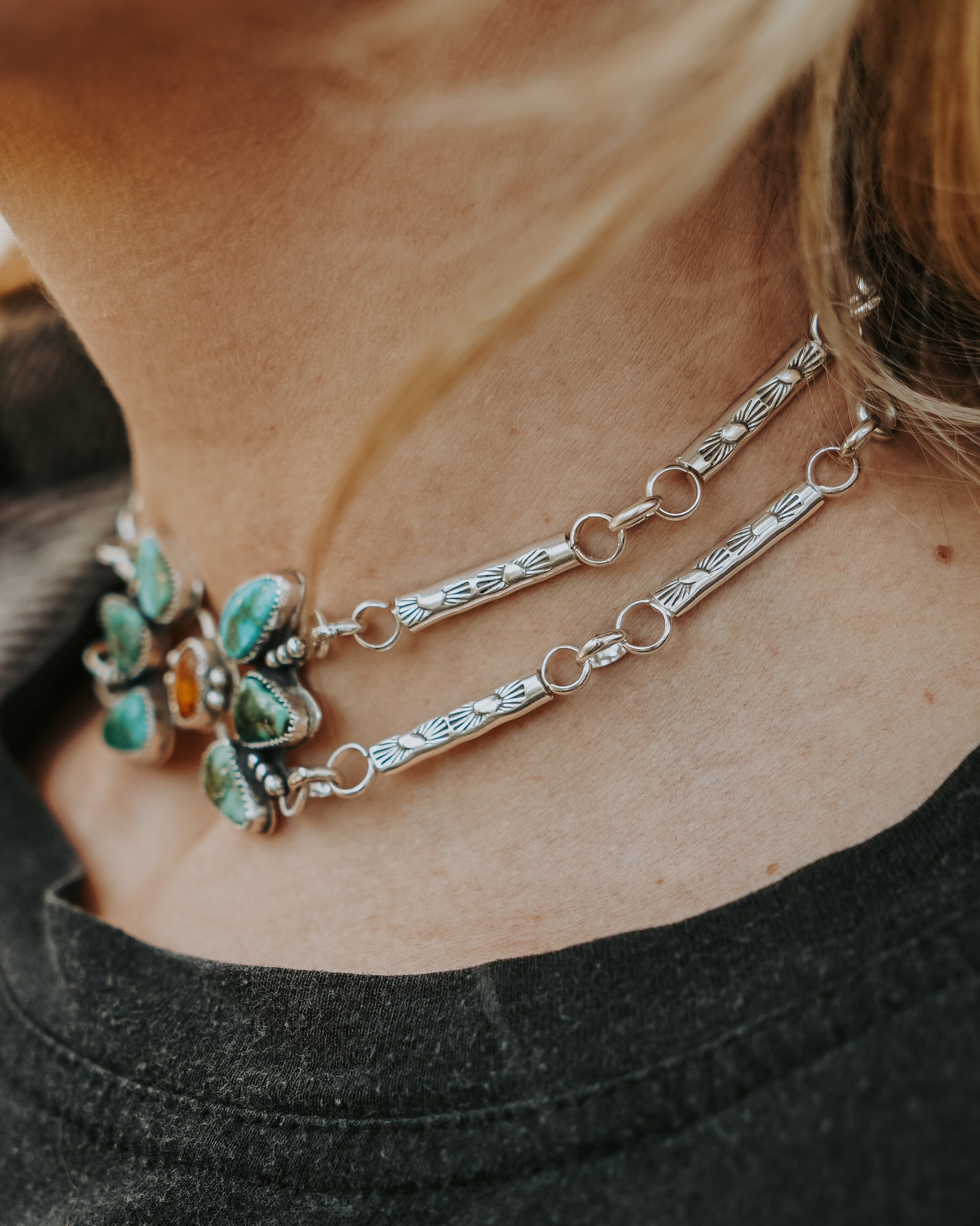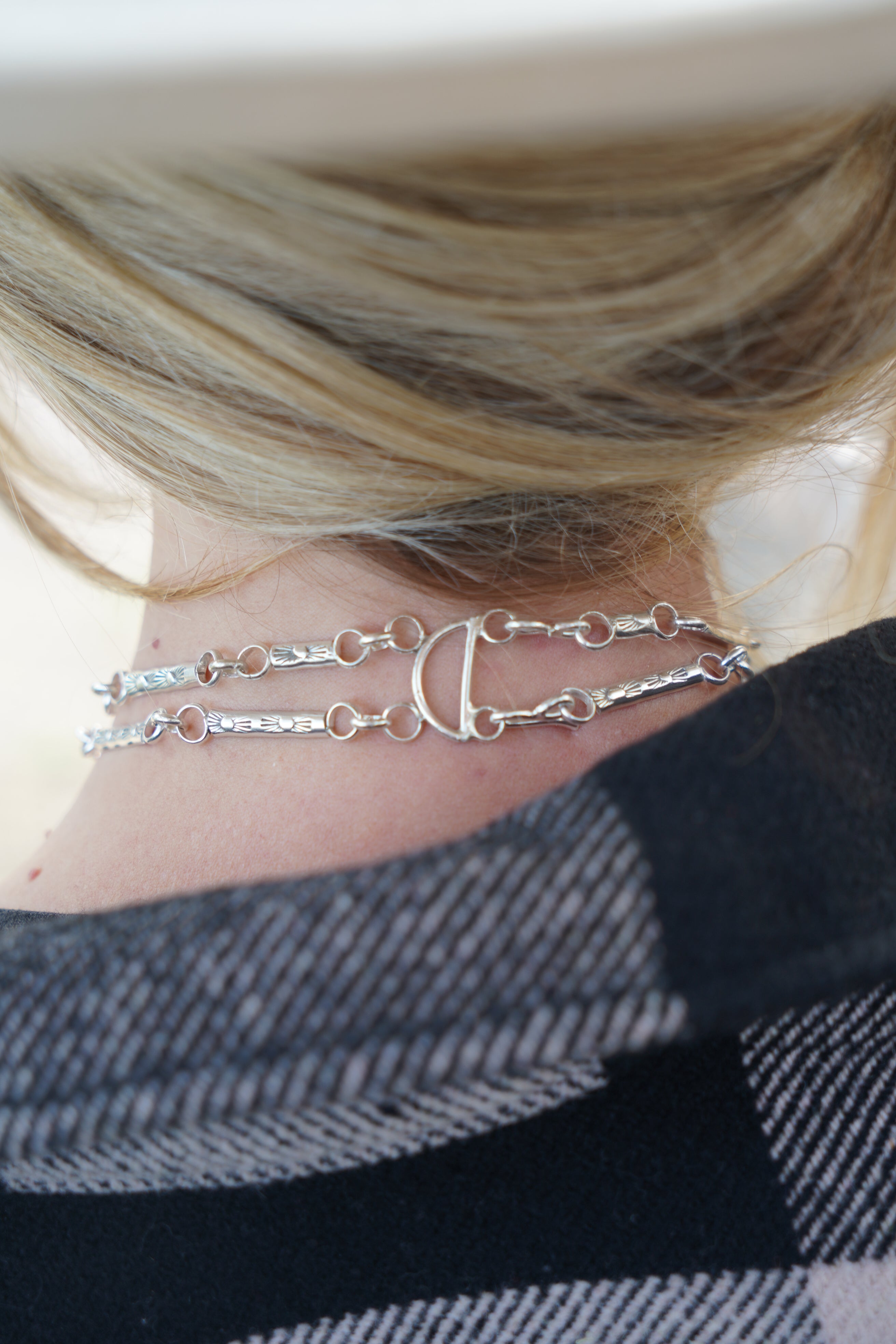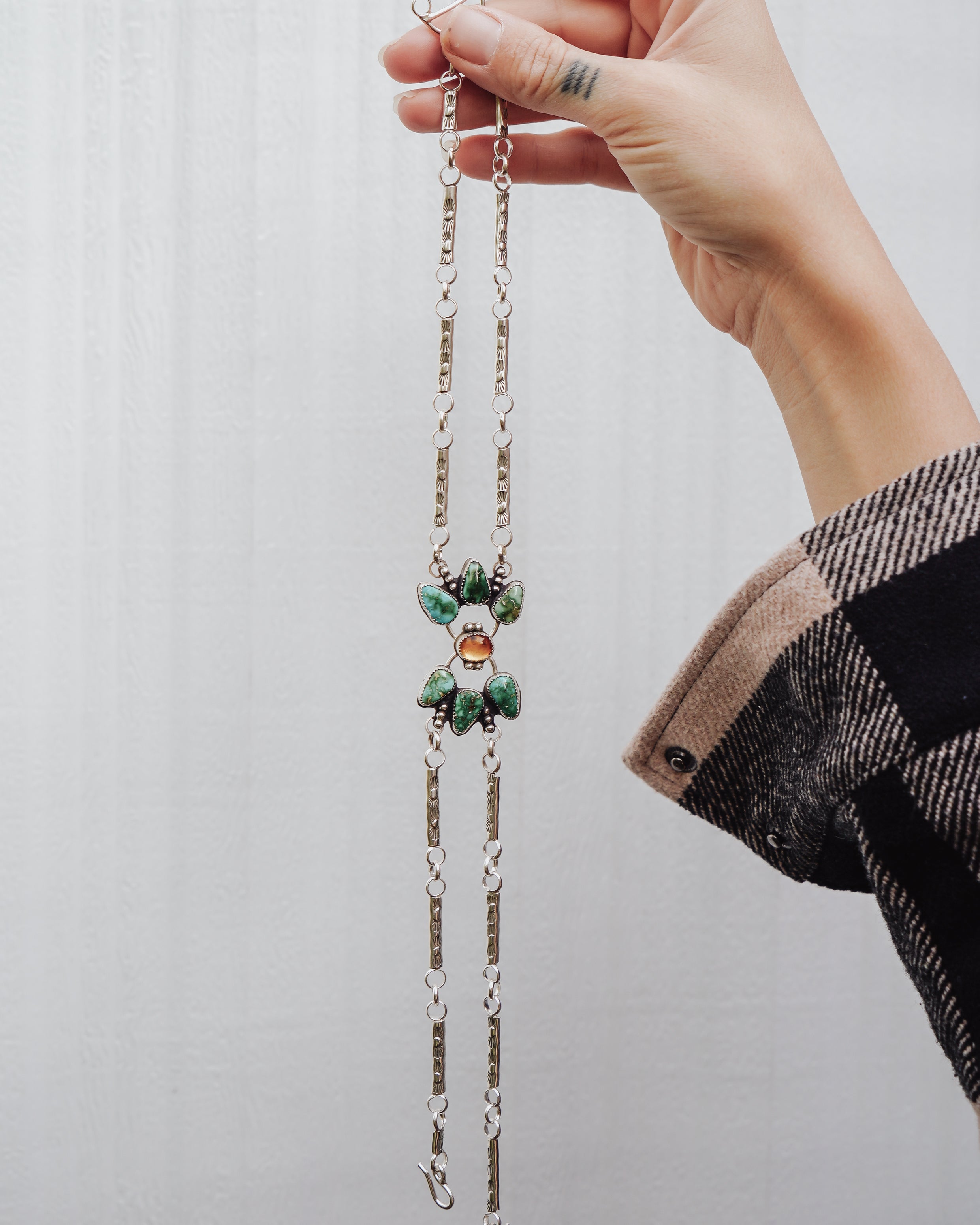 The Flower Choker in Sonoran Mountain Turquoise & Amber
The Flower Choker is back with some new flair to the design. I can't describe how much fun I had creating this one. It's an absolute beauty! 

Every bit of it from this necklace jump rings to the chain to the bezels, backplates and stamping was all handcrafted with love and attention. While this necklace is certainly a statement, it can also be worn any time to add a flair any outfit. I created this with high quality materials to be an heirloom item you can use for a lifetime and even pass down.
.925 Sterling Silver with Iron Maiden & Campitos Turquoise. The top chain is 13" long and the bottom is 14.25" long so that it can fit tight on the top and looser around the bottom of the neck.
Handcrafted by Chandra & Andy Derrick in Tucson AZ. 
Packaged Mindfully with post-recycled paper products as well as recyclable packaging. 
The Flower Choker in Sonoran Mountain Turquoise & Amber