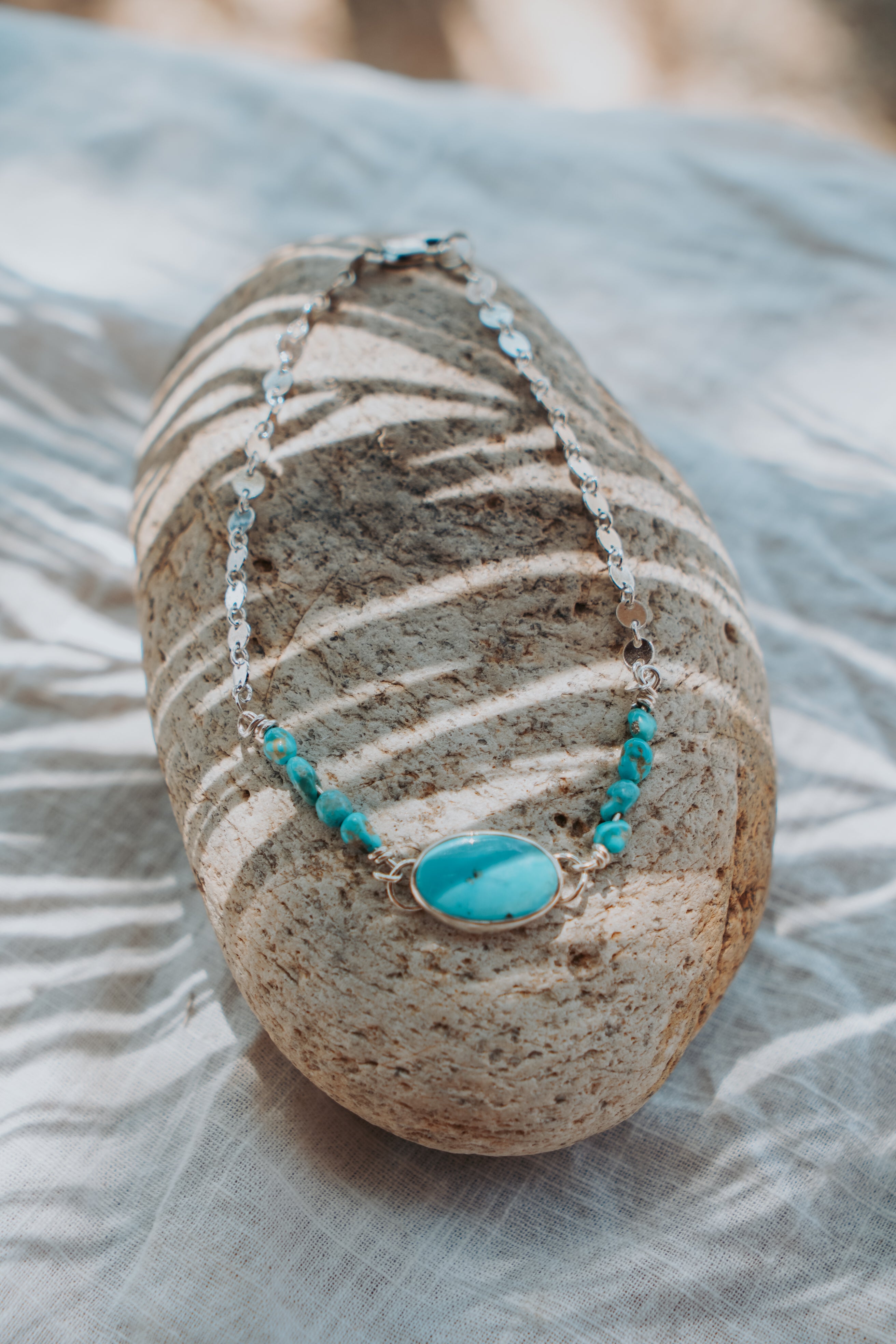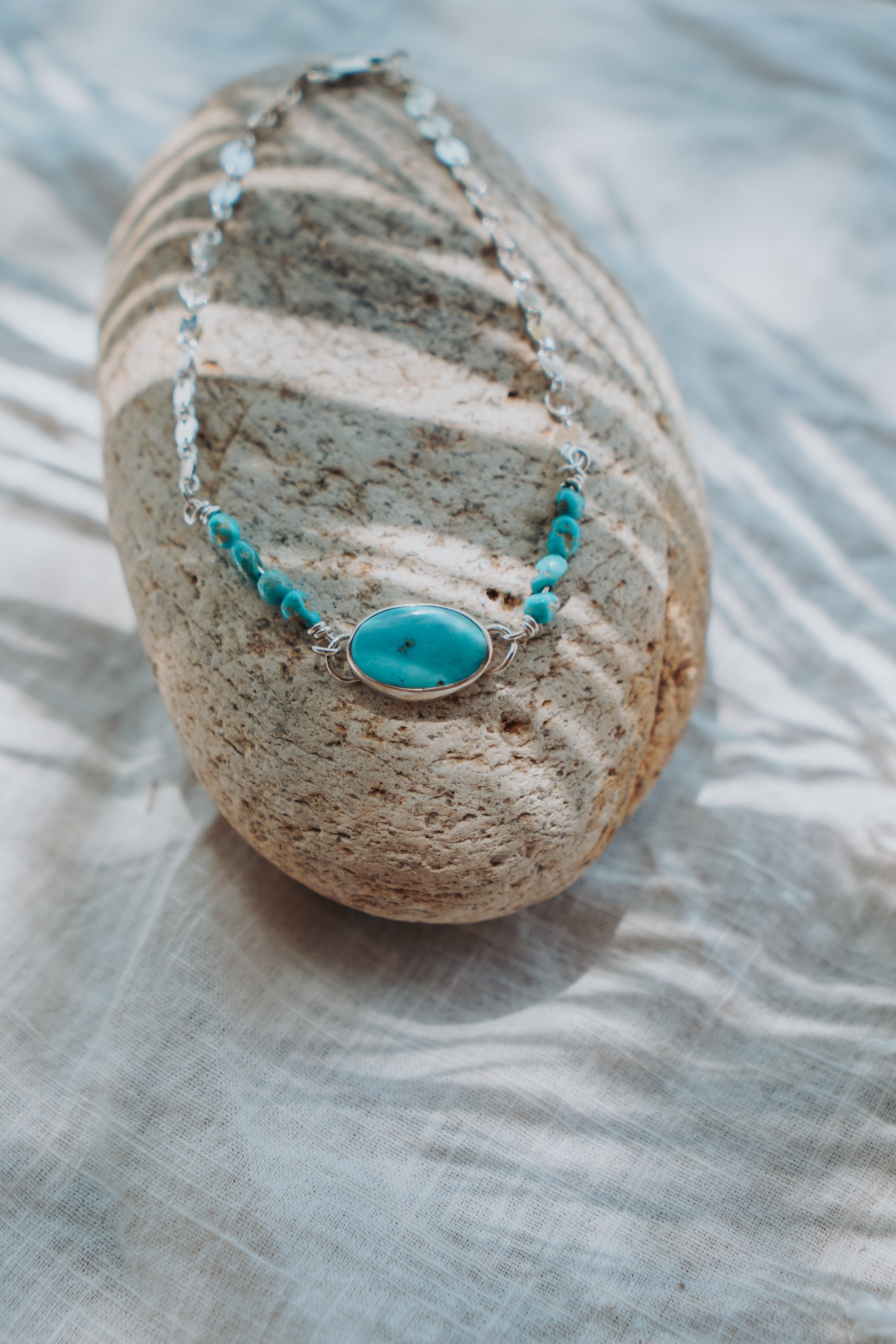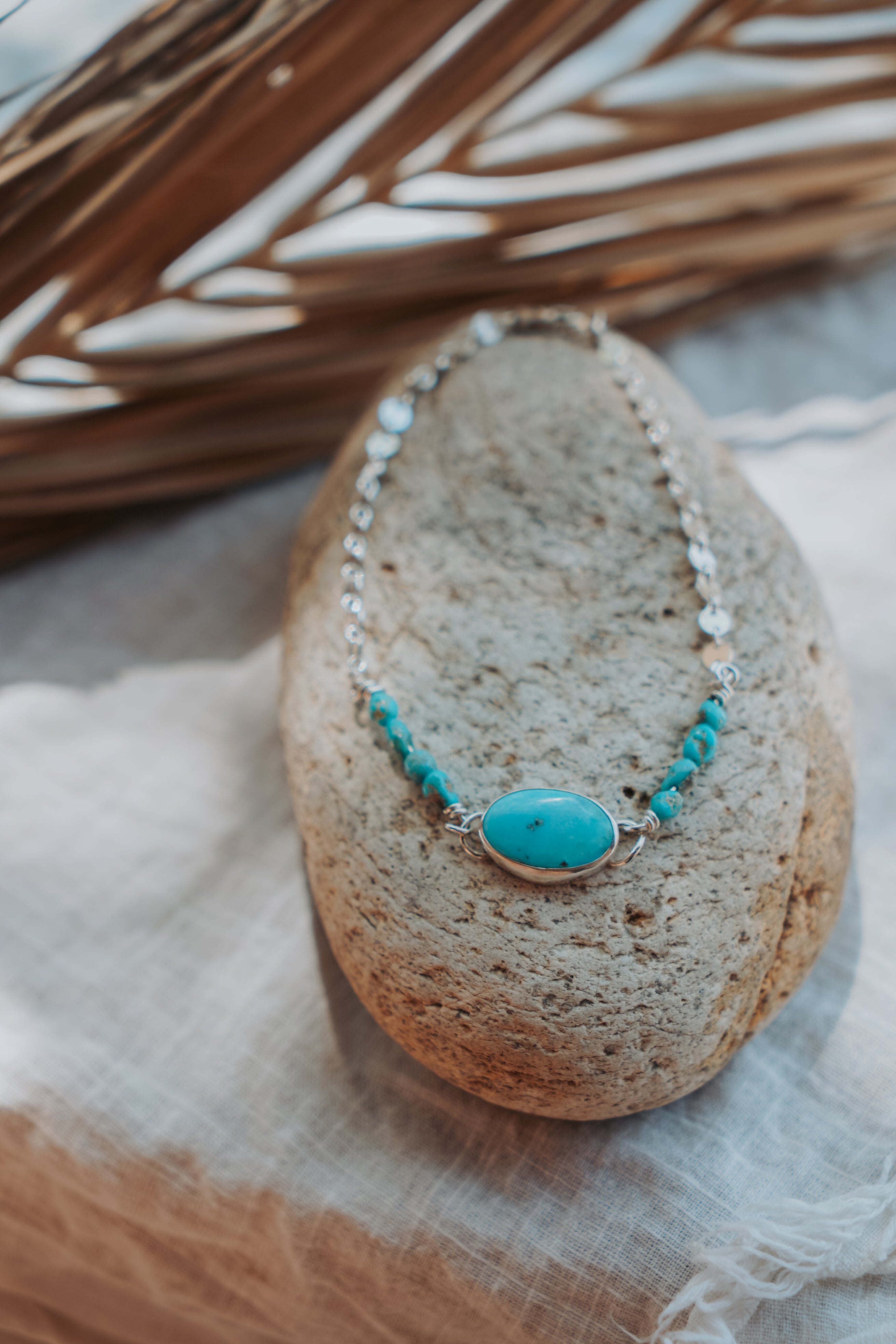 Anklet in Nevada Fox with Blue Ridge Beads
Anklets are back by popular demand and with a twist! We had so much fun adding Blue Ridge Turquoise beads to the original anklet design. These guys are such a cute, fun summer piece and we're pumped to have them in this collection.
9" .925 sterling silver chain. "Adjustable" by linking whatever link you want!
Handcrafted by Chandra & Andy Derrick in Tucson AZ. 
Packaged Mindfully with post-recycled paper products as well as recyclable packaging.  
Anklet in Nevada Fox with Blue Ridge Beads