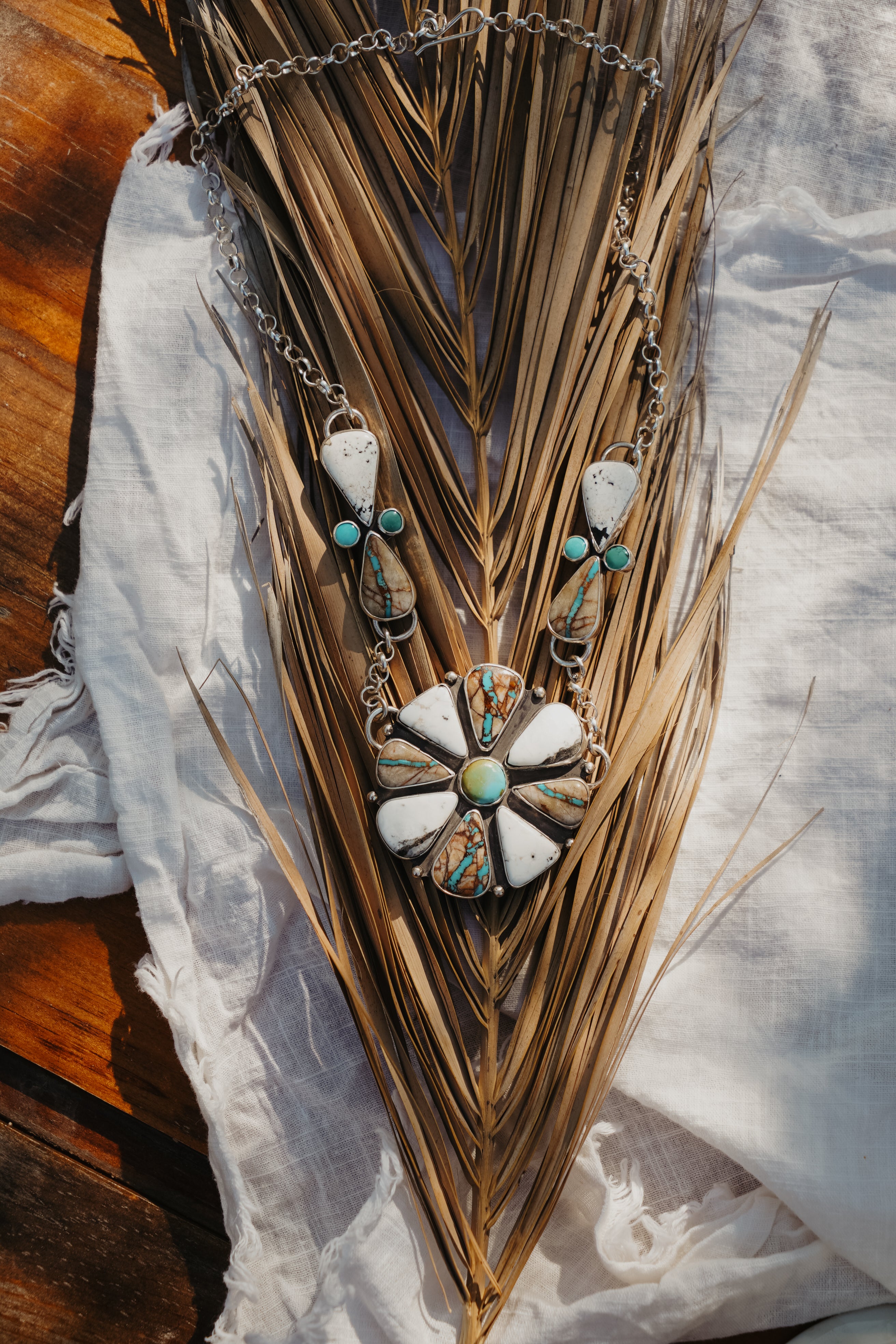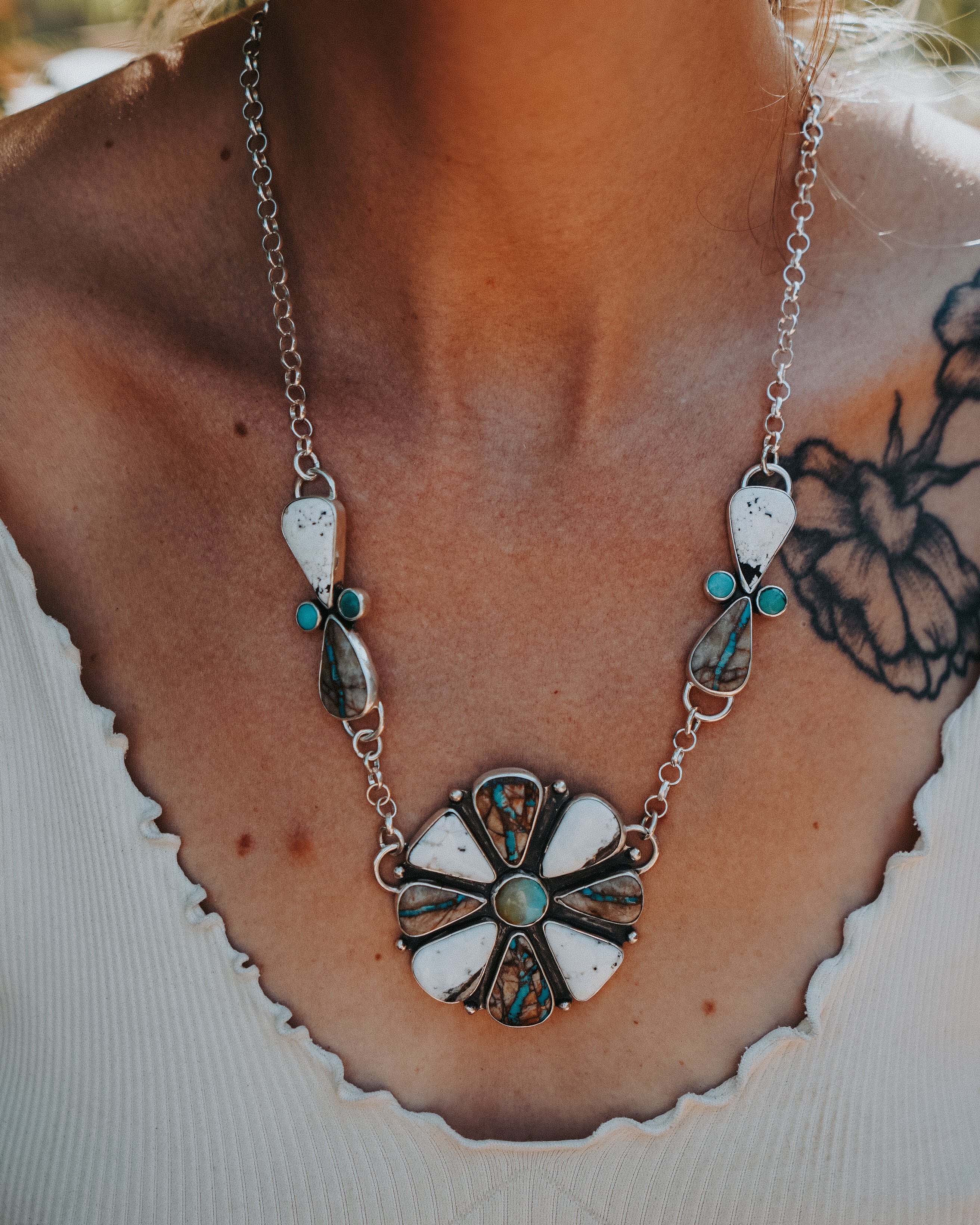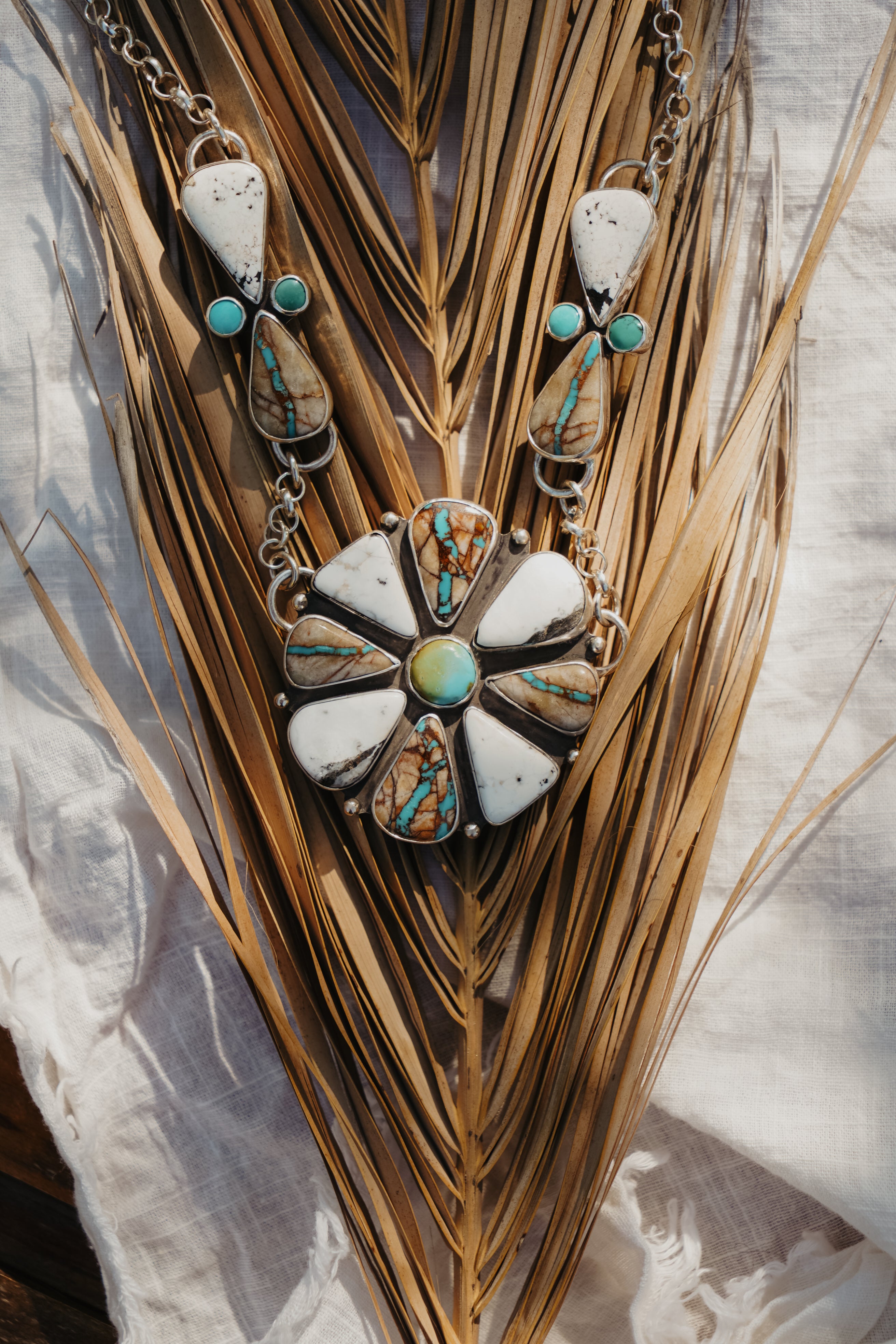 Statement Necklace in White Buffalo, Royston Ribbon, Iron Maiden & Hubei Turquoise
This is our first time to play with this stone combination in a design and WOW! We're in love. This statement necklace pops! This beauty was handcrafted with attention and love in our little home studio. We can't wait to see who ends up with this one.
.925 Sterling Silver. 23" chain. "Adjustable" by looping the hook around whatever link you want!
Handcrafted by Chandra & Andy Derrick in Tucson AZ. 
Packaged Mindfully with post-recycled paper products as well as recyclable packaging.  
Statement Necklace in White Buffalo, Royston Ribbon, Iron Maiden & Hubei Turquoise