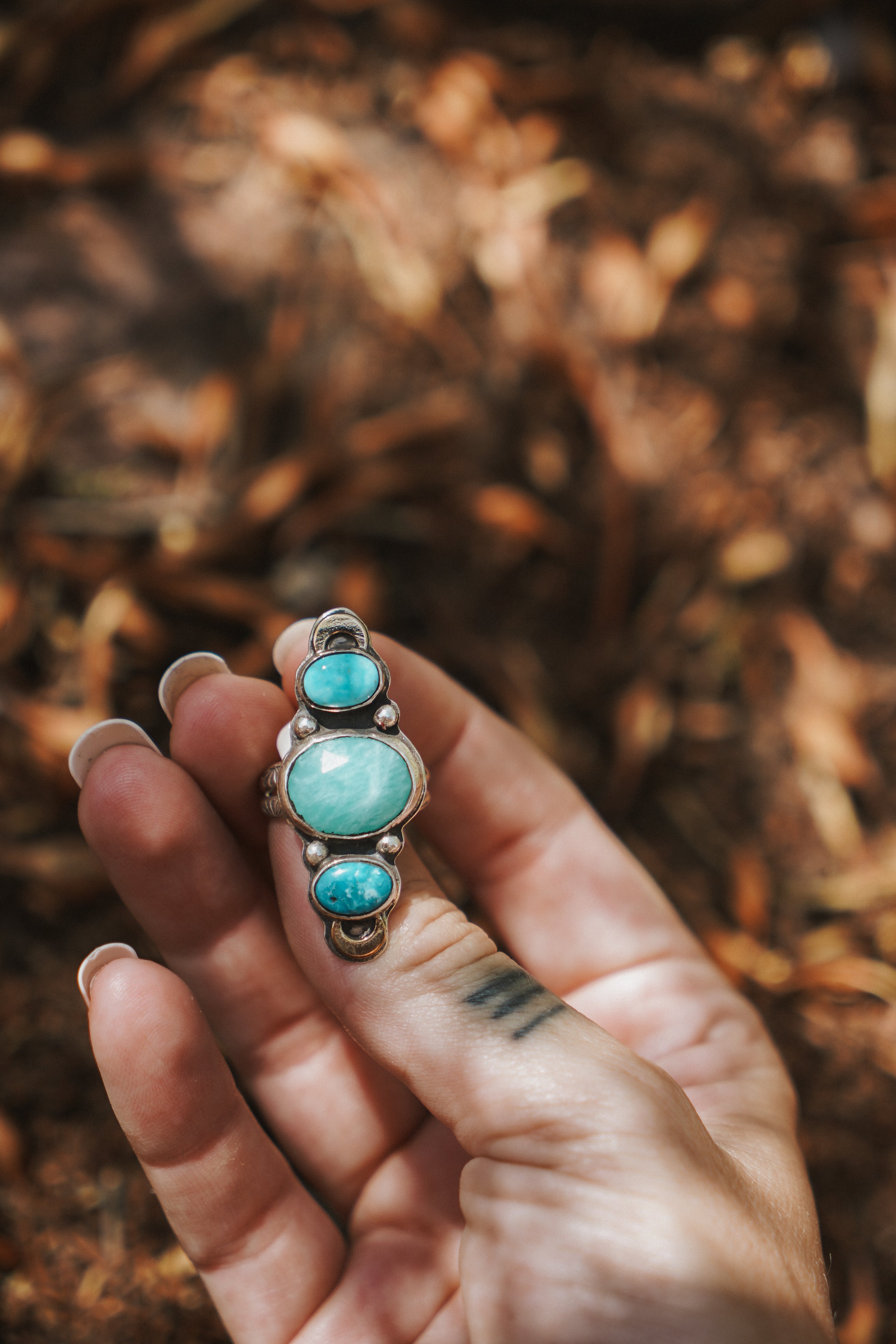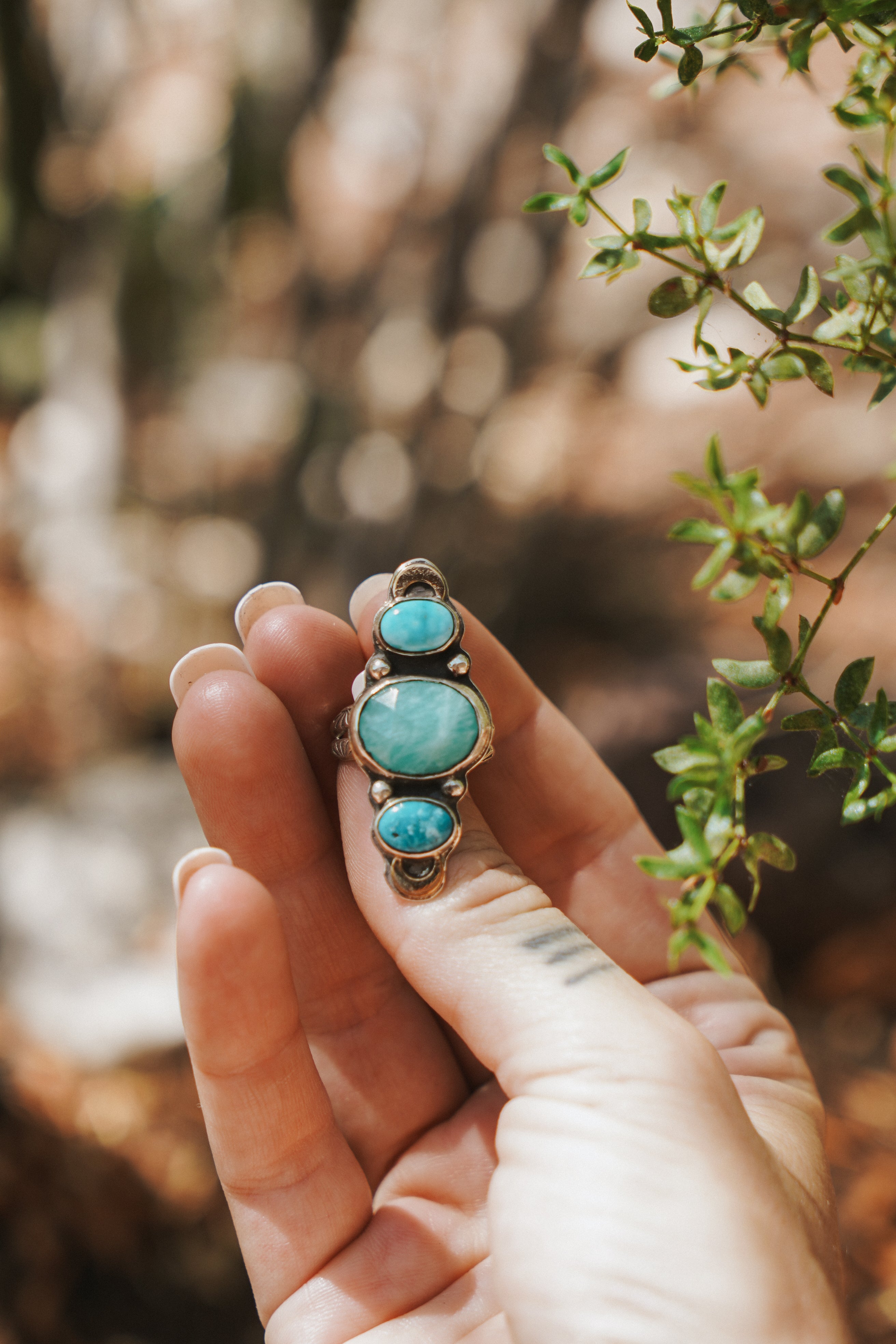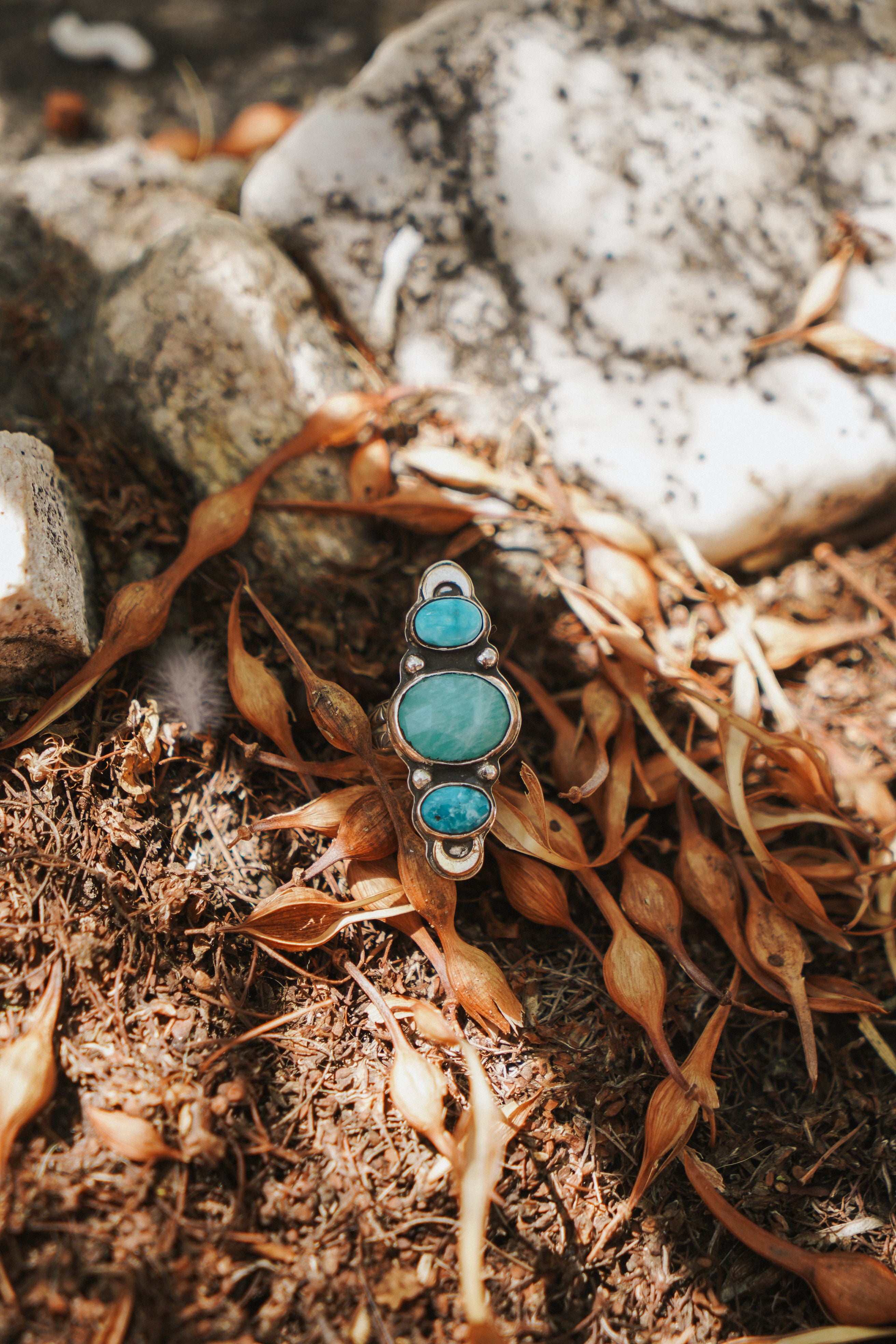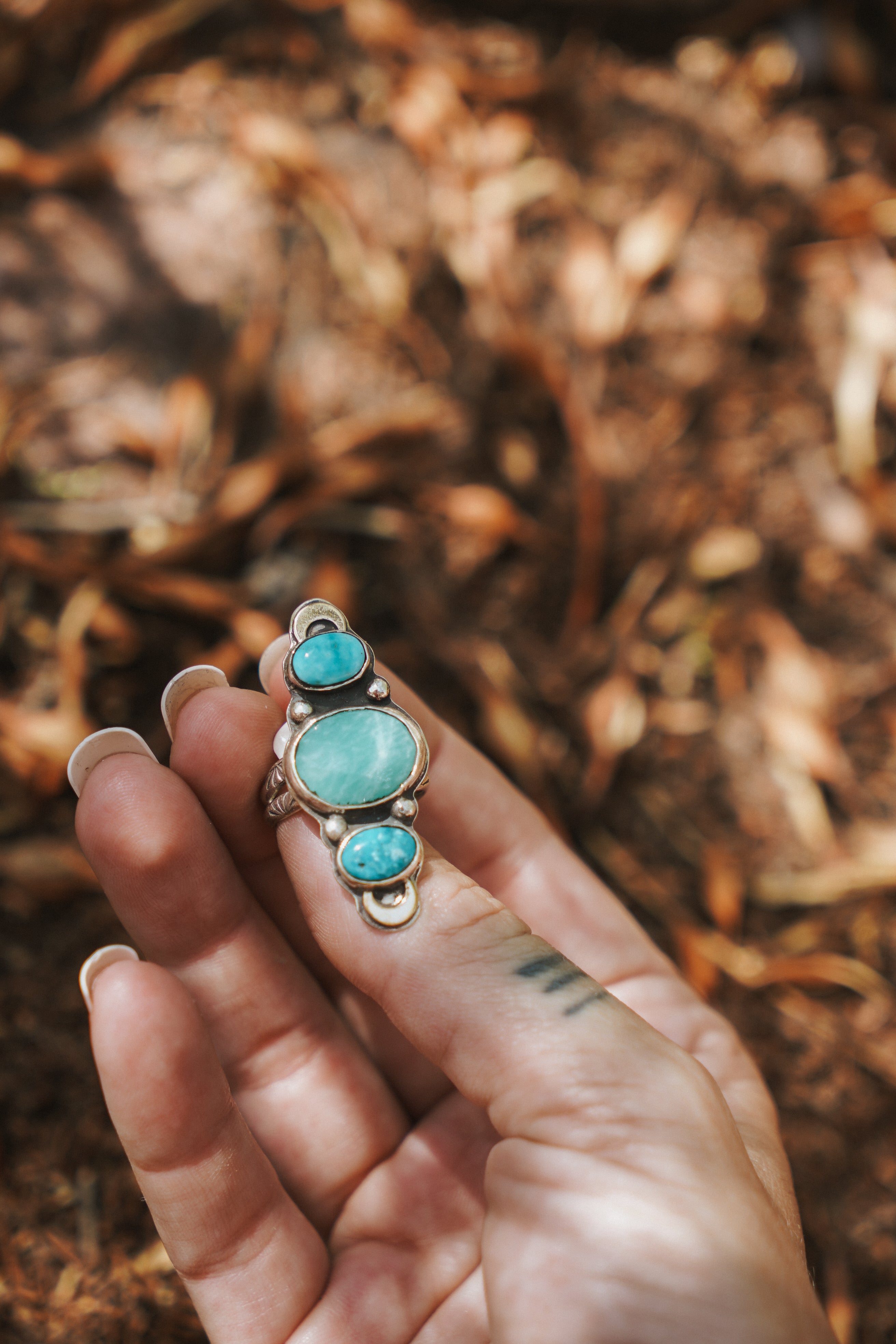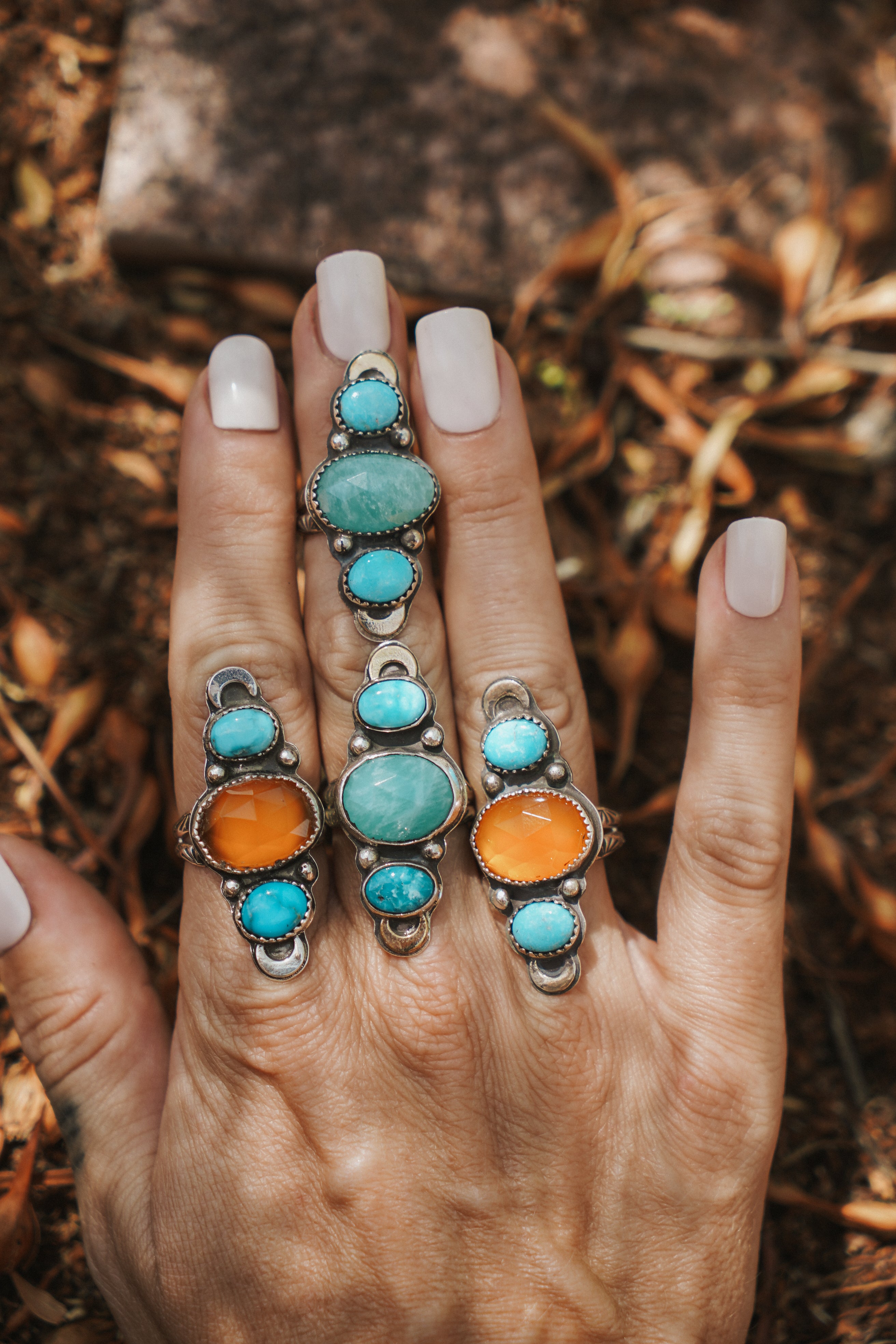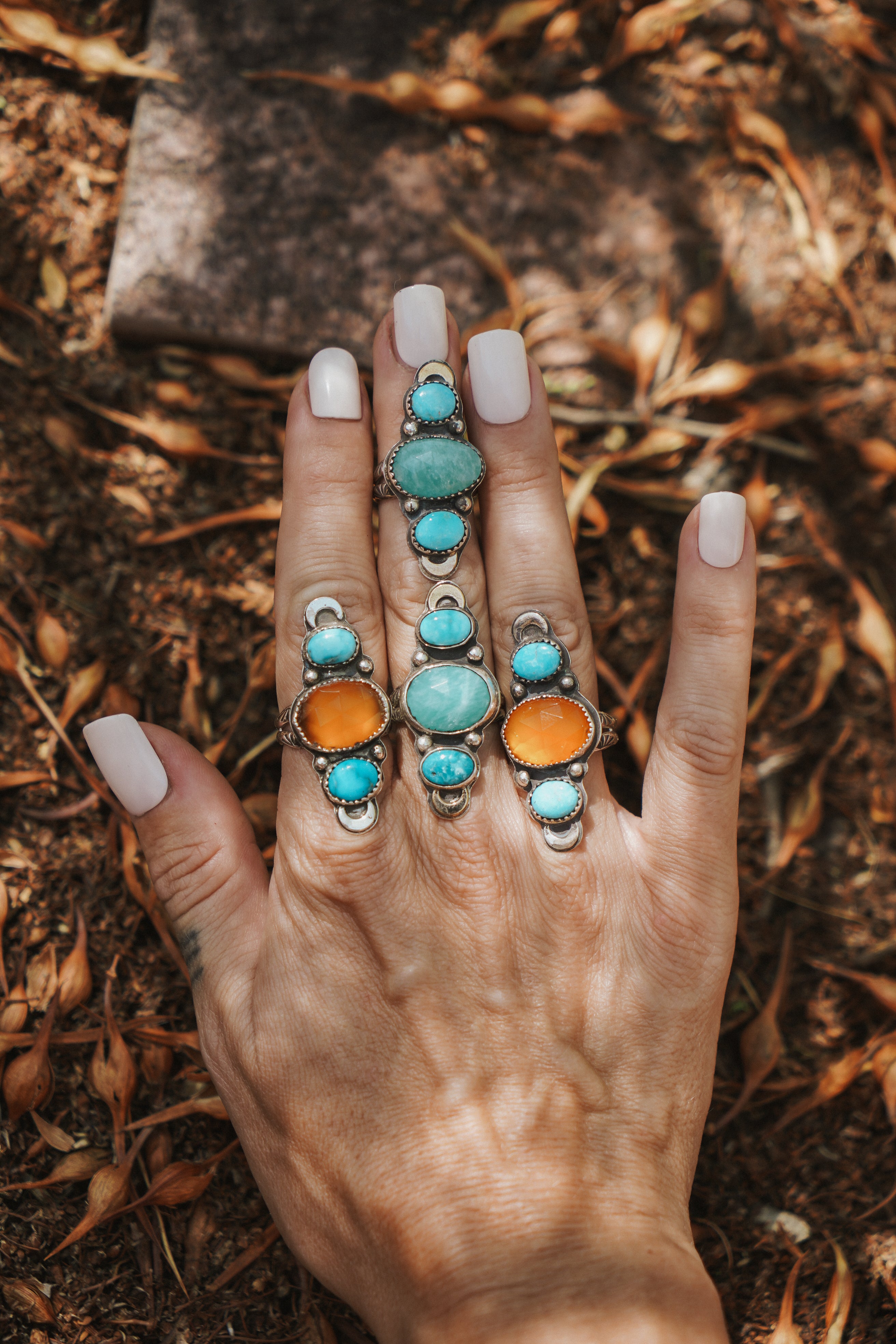 Peruvian Amazonite & Blue Ridge Turquoise Ring w/ Gold-fill Moons (Size 8)
I've been drooling over these Peruvian Amazonite faceted stones for months! I love watching the sky here in the Southwest transform to different shades of blue throughout the day and from day-to-day, which is the inspo of this lovely blend of blues.
Made with Sterling Silver, Peruvian Amazonite and Blue Ridge Turquoise with 14k gold-fill moons.

Size 8
Handcrafted in Tucson Arizona by Chandra Rae. You will receive the piece photographed! This piece is "ready to ship."
Peruvian Amazonite & Blue Ridge Turquoise Ring w/ Gold-fill Moons (Size 8)