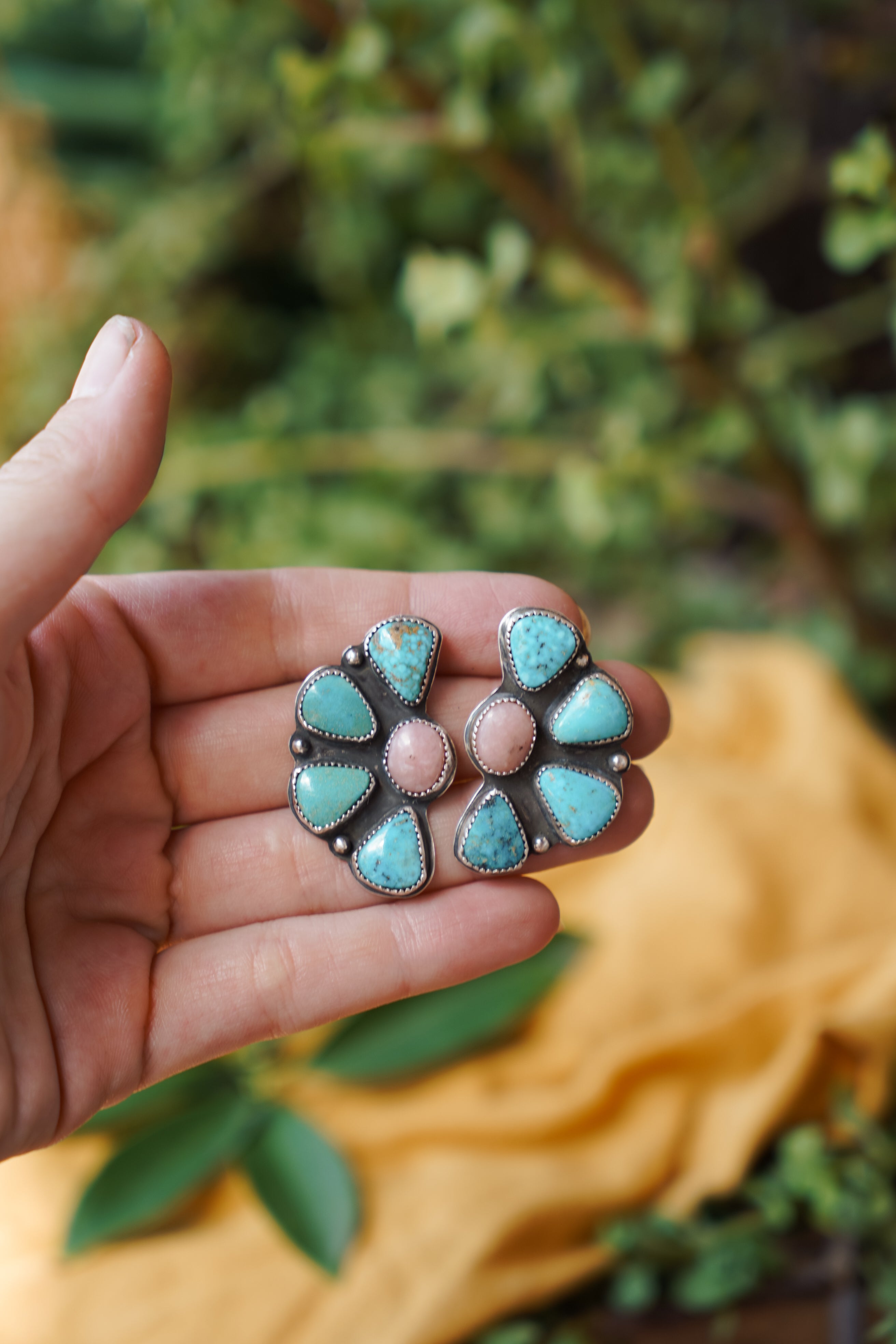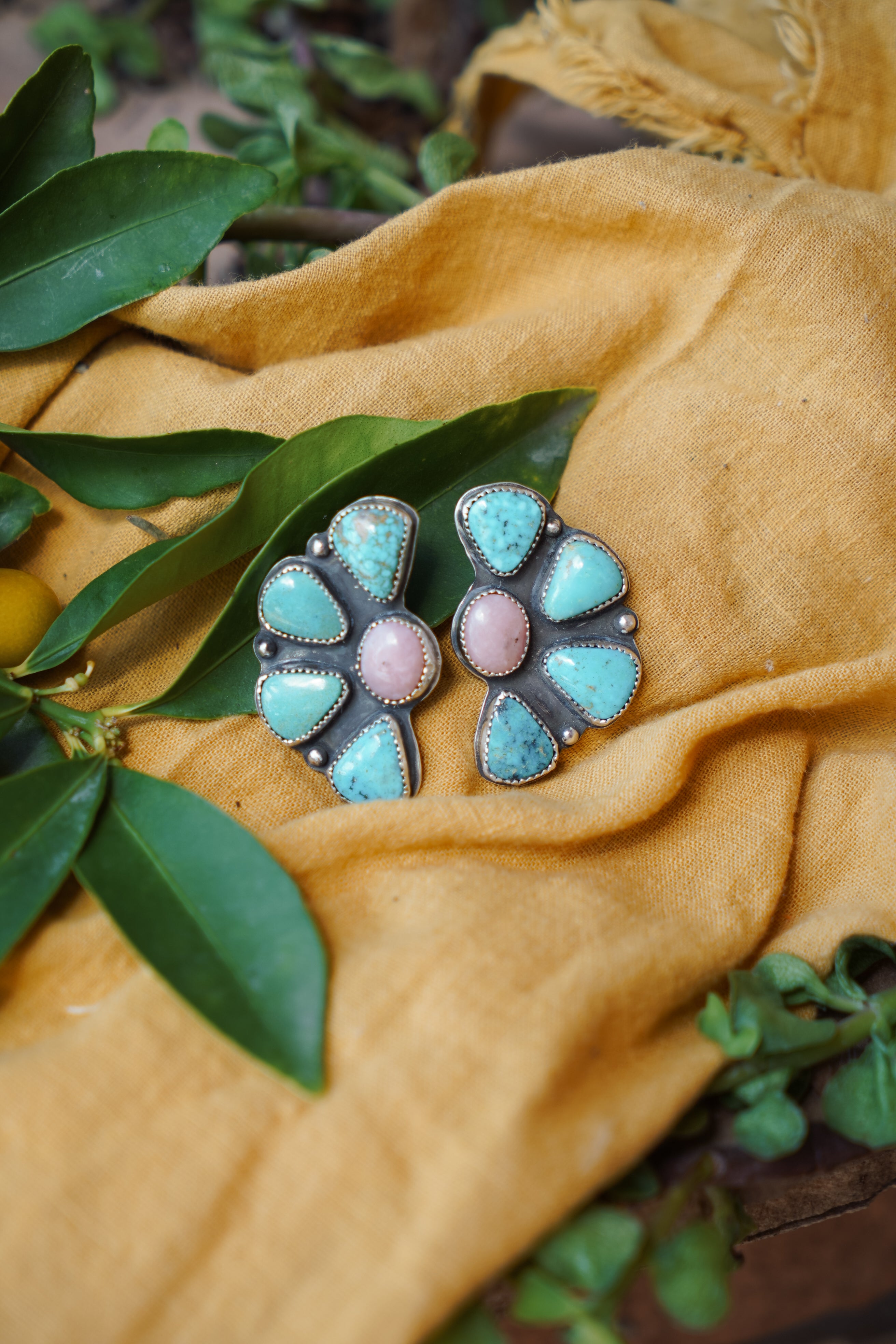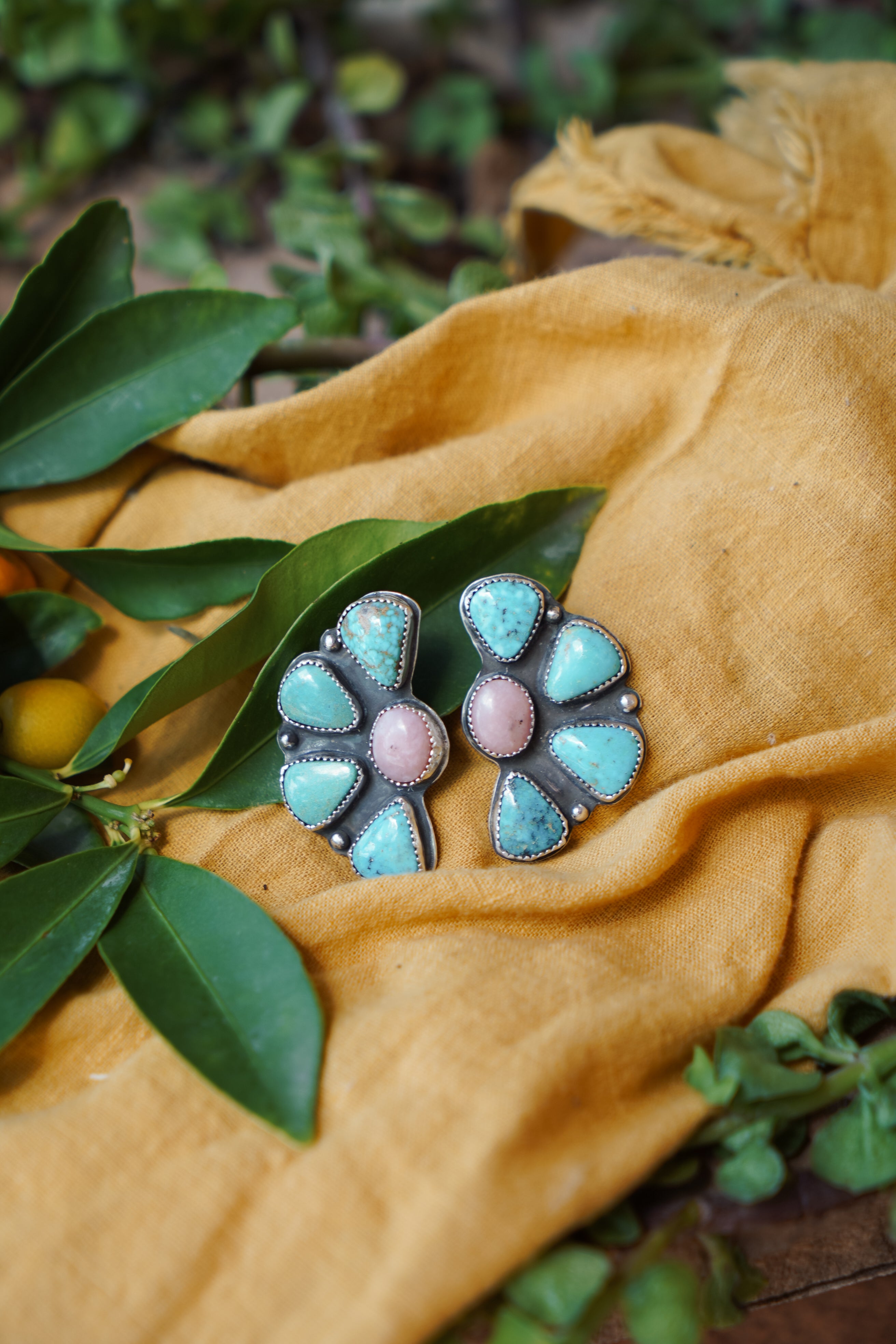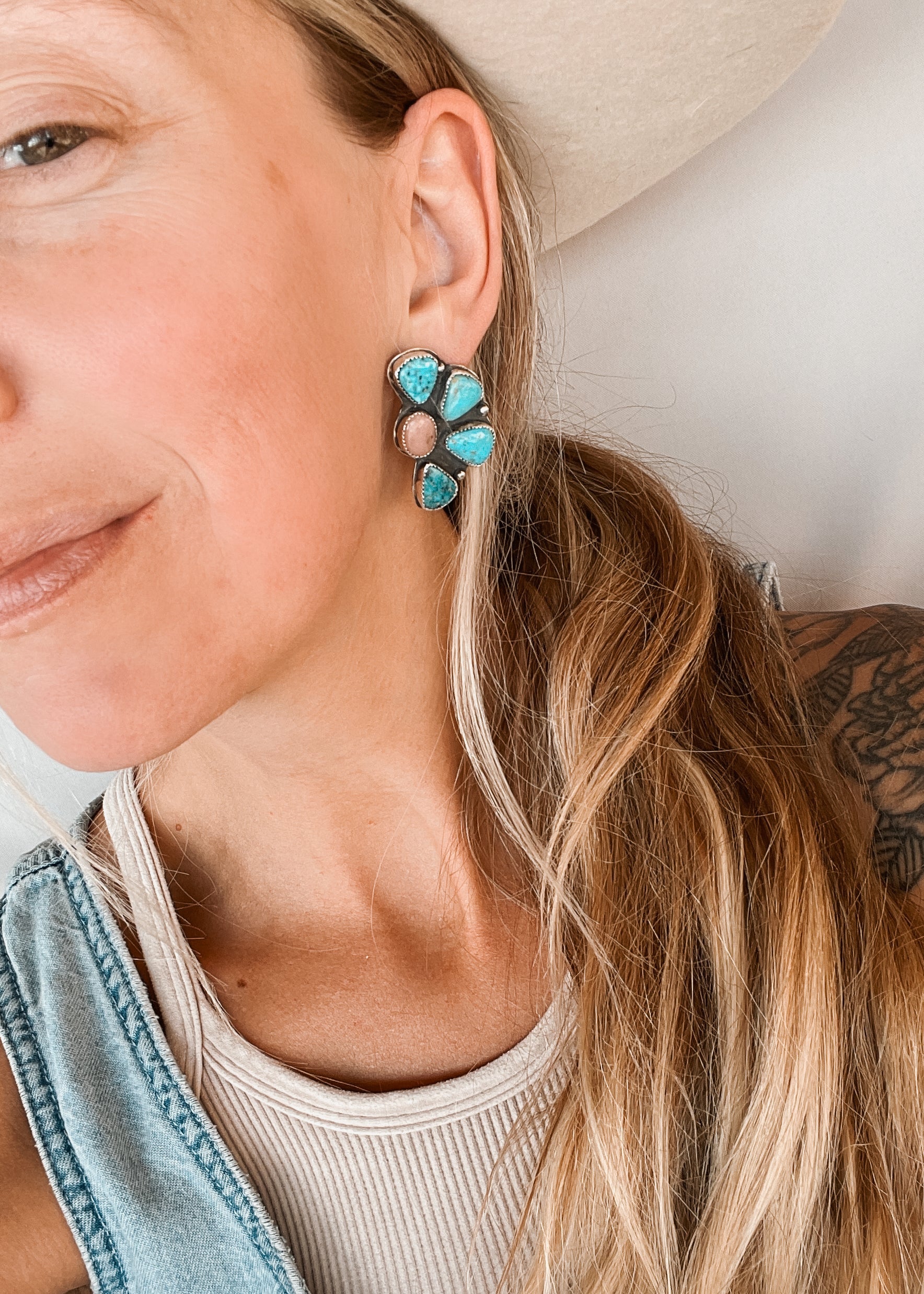 Cluster Studs with Pink Opal and Turquoise Mountain
I honestly almost kept these! I love these cluster studs. They are such a statement but because they are studs, they can be dressed up or dressed down! 

Made with Turquoise Mountain and Pink Opal and .925 Sterling Silver.
Handcrafted by Chandra Rae in Tucson AZ. 
Packaged Mindfully with post-recycled paper products as well as recyclable packaging. 
Cluster Studs with Pink Opal and Turquoise Mountain