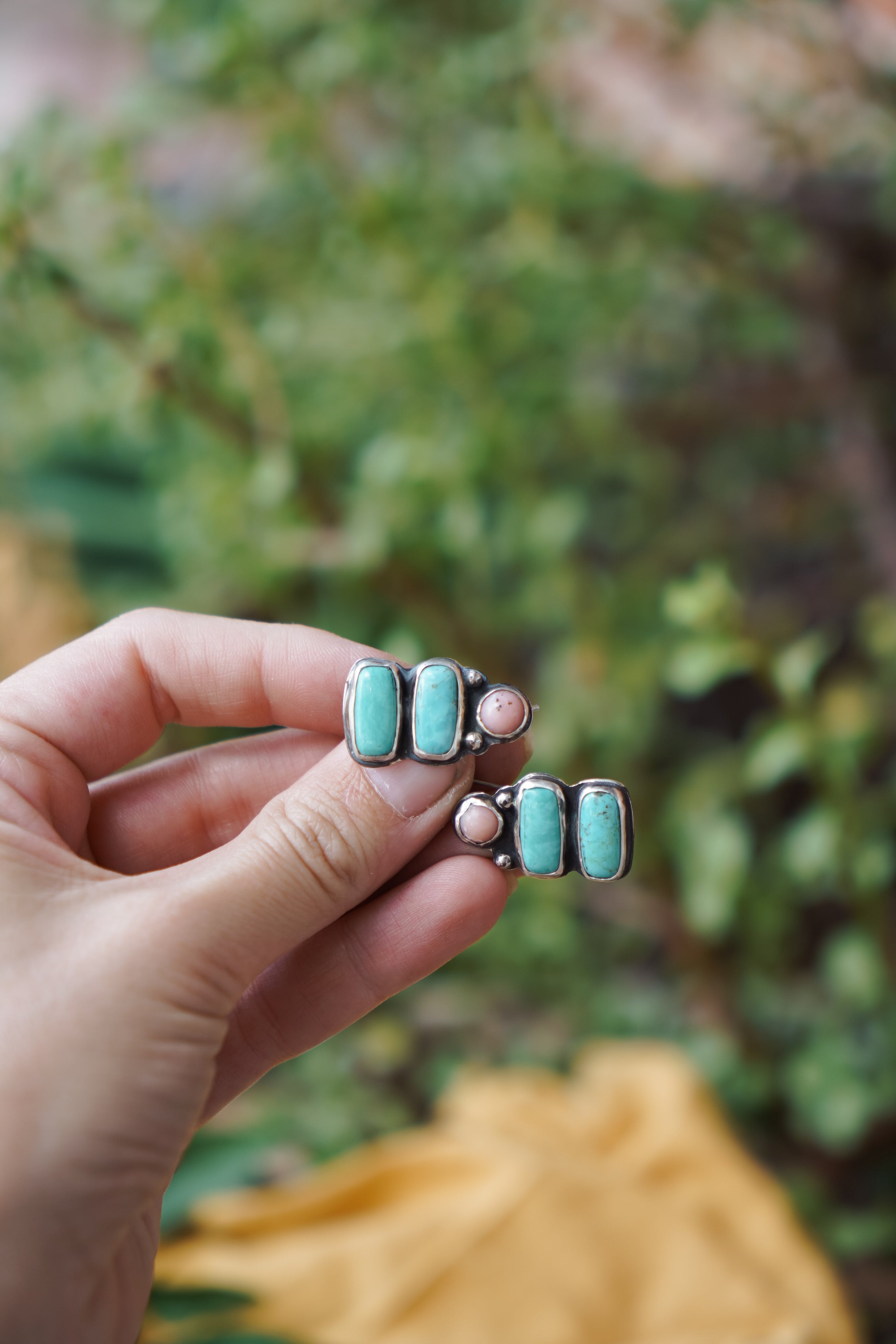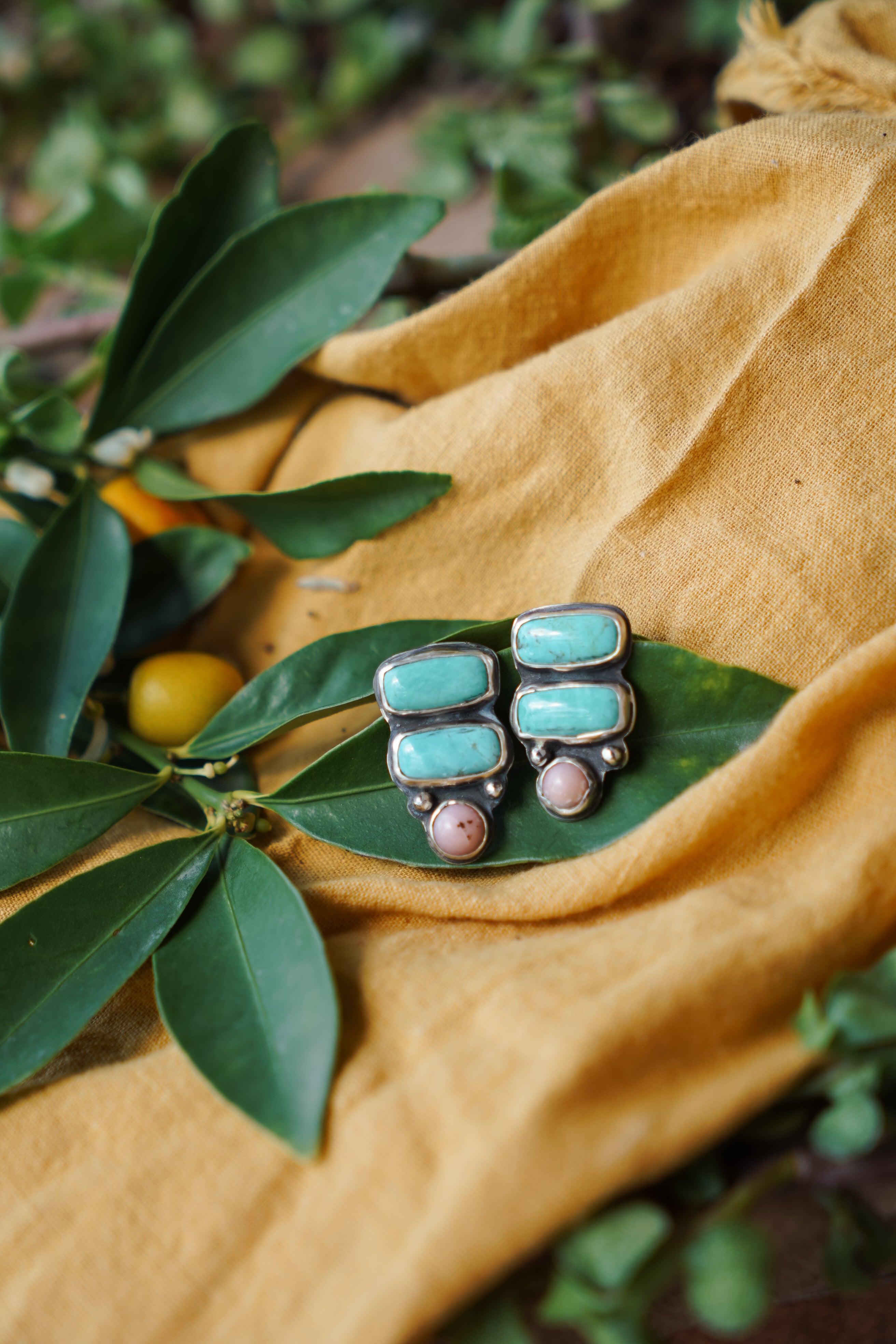 Carico Lake and Pink Opal Ear Crawlers
I designed these earrings to be ear crawlers but they can also be worn as a simple stud with a back because we love versatility! To wear as an ear crawler, simply push up to the side of your ear and gently squeeze the back to tighten around your ear.
Handcrafted by Chandra Rae in Tucson AZ. 
Packaged Mindfully with post-recycled paper products as well as recyclable packaging. 
Carico Lake and Pink Opal Ear Crawlers