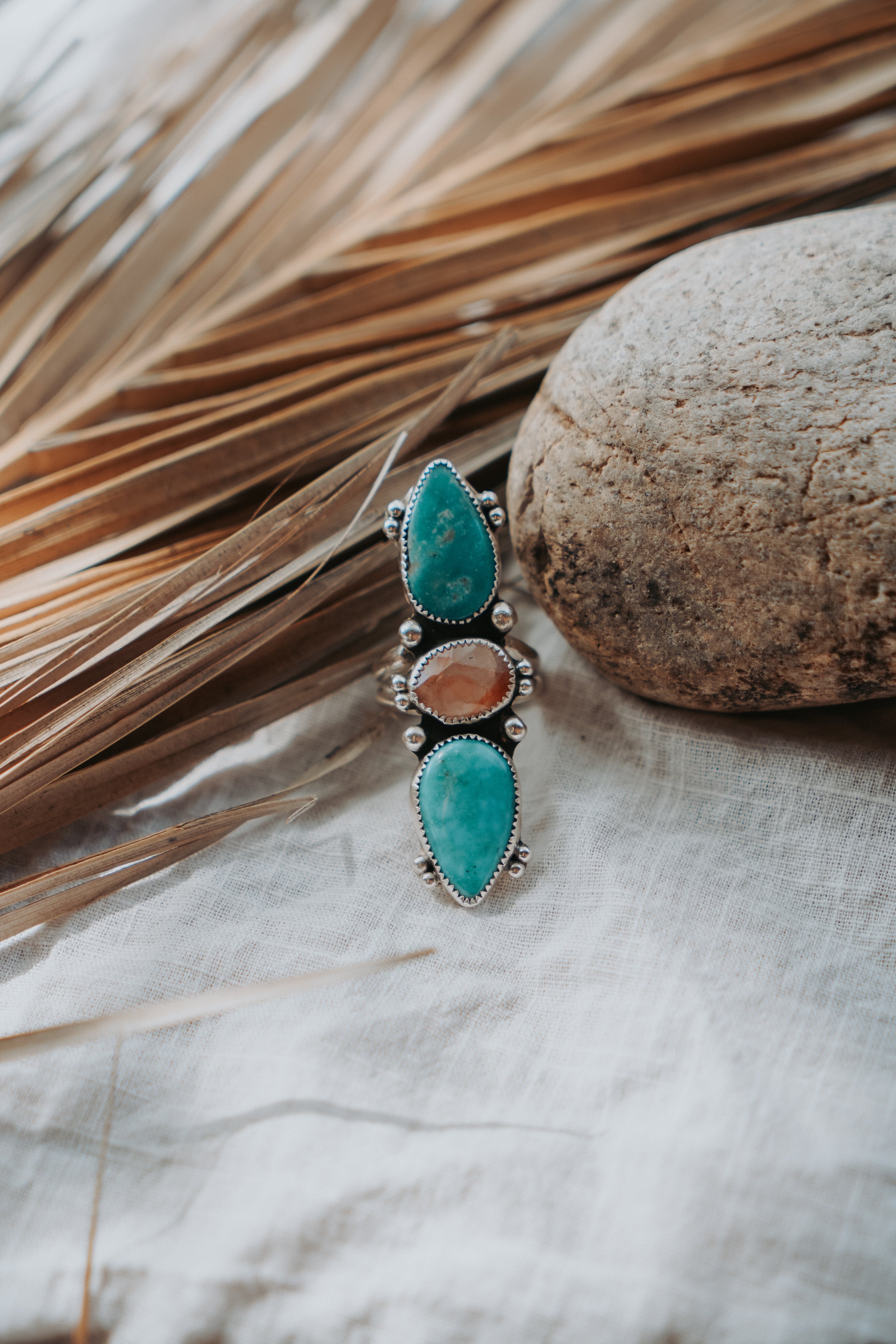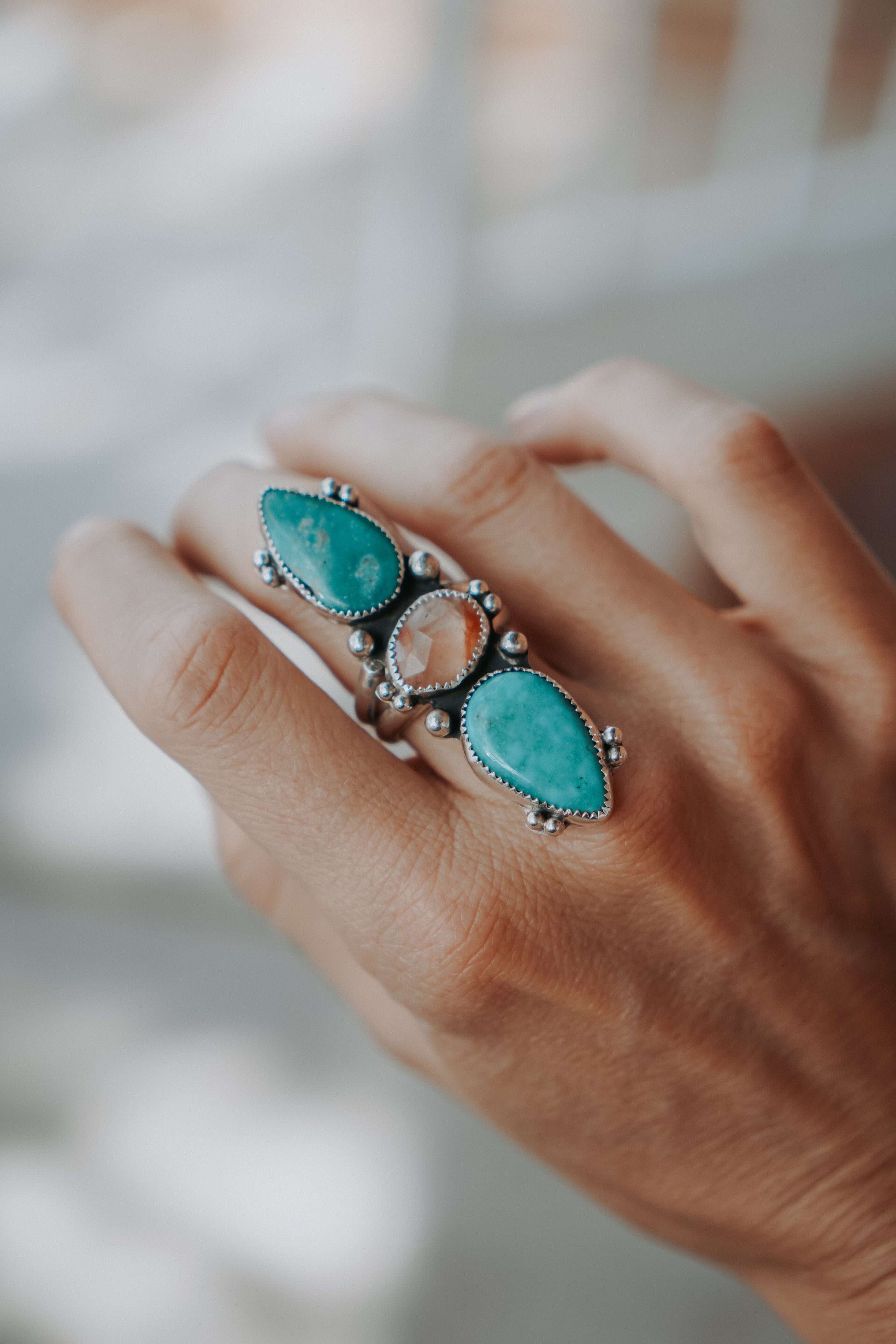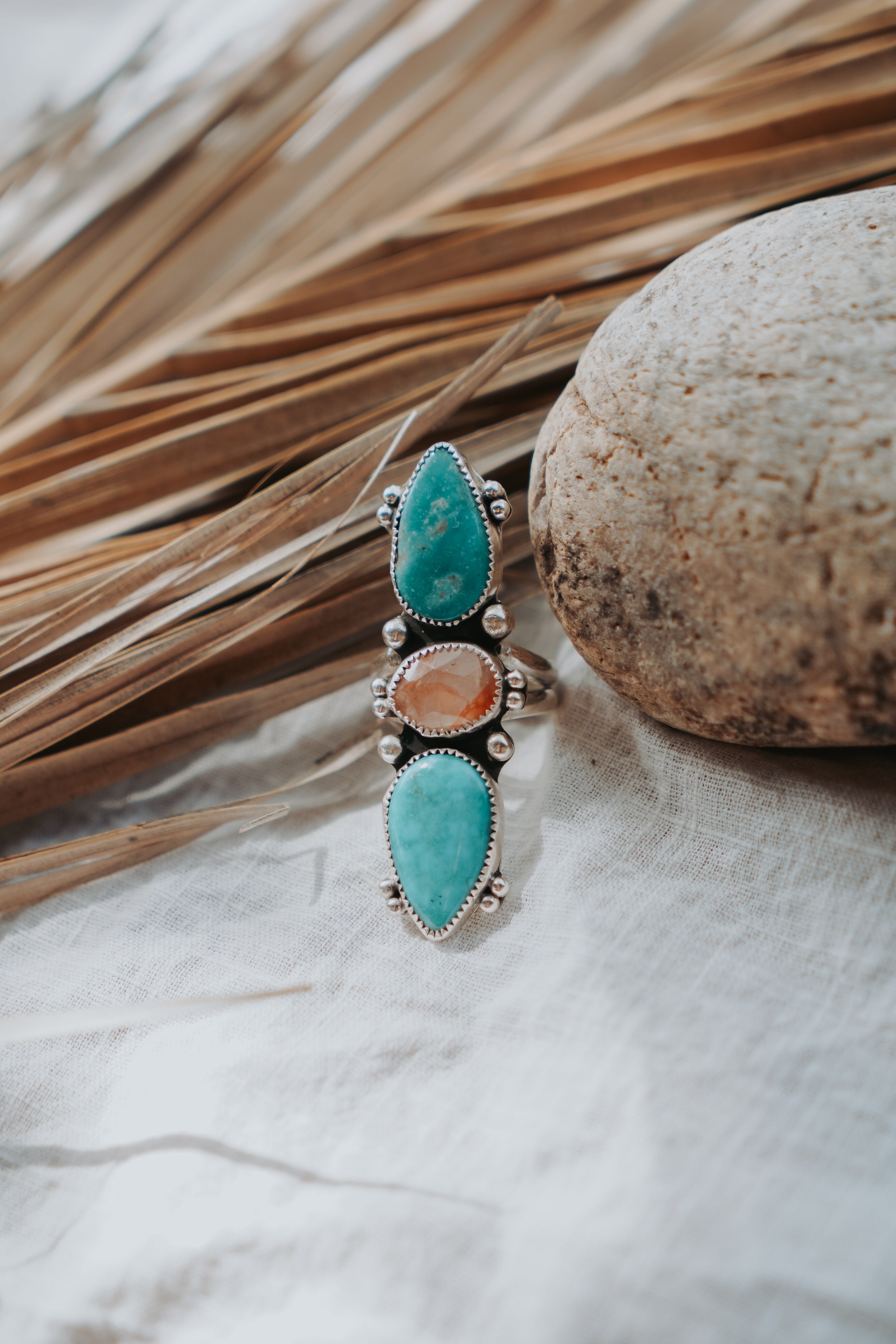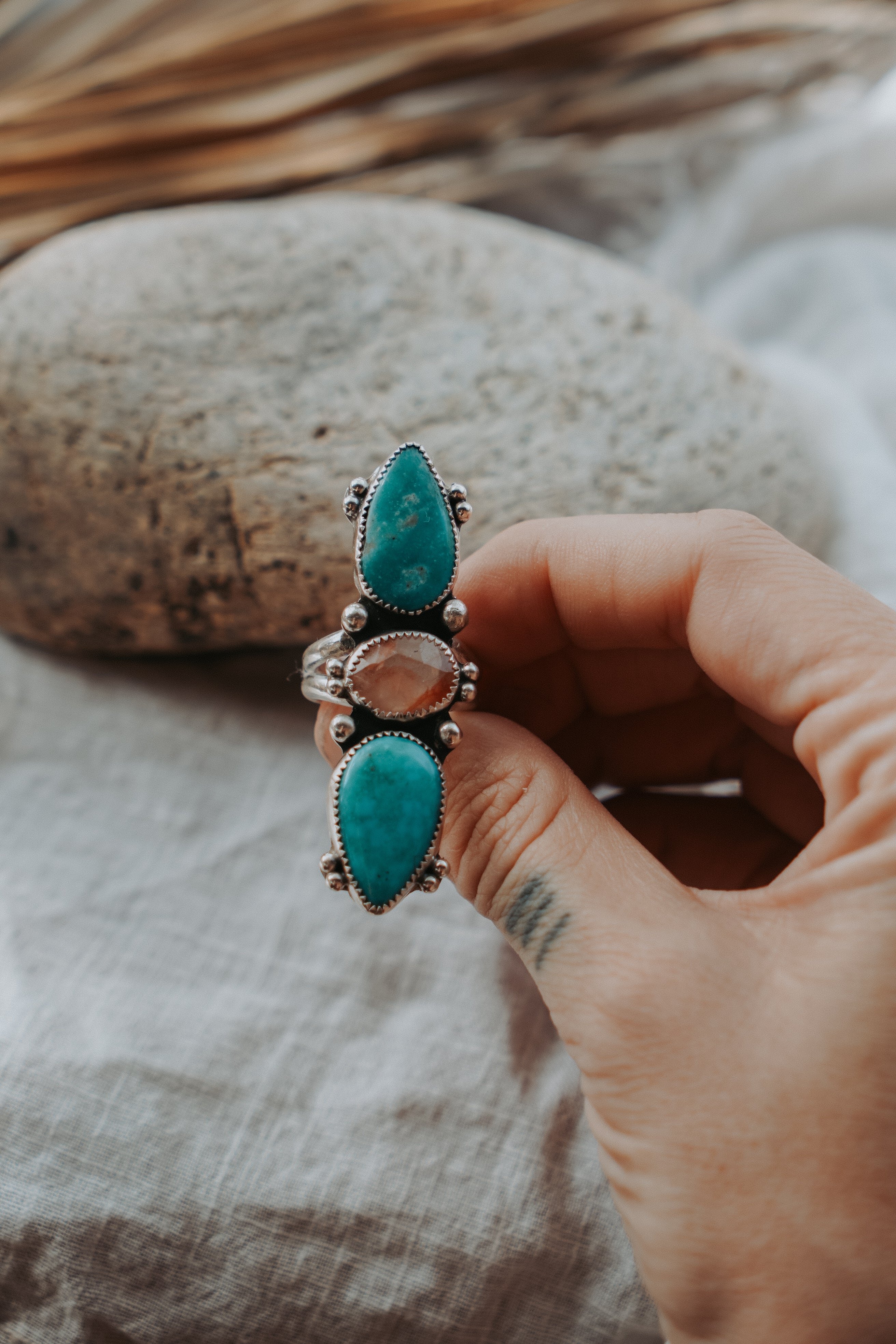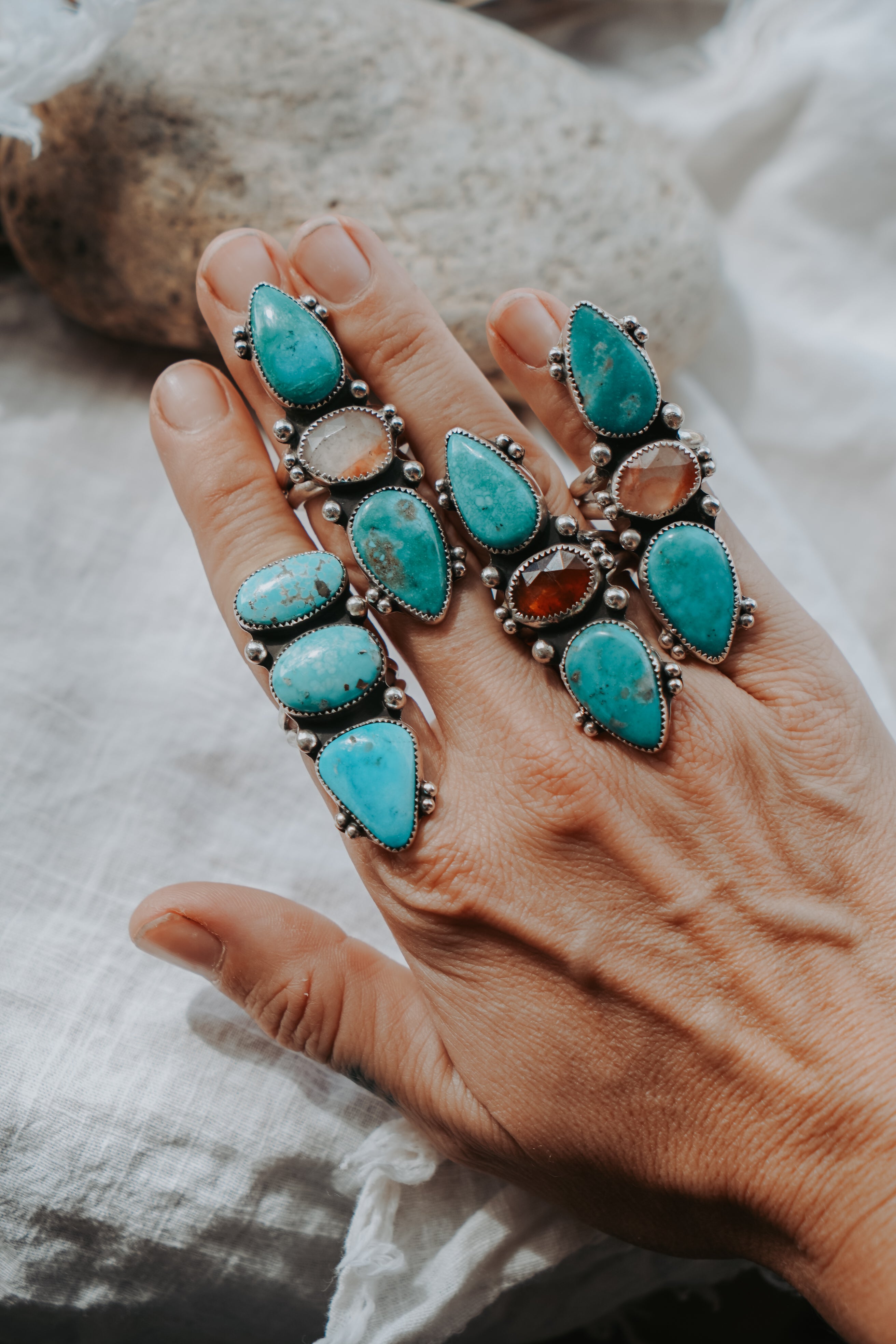 Cairn Ring in Royston Turquoise & Healer Quartz (Size 7.5)
The combo of this chunky turquoise and amazing healer quartz have had us drooling over here. We're so excited to bring back the cairn ring with some new flair.
.925 Sterling Silver.

Size 7.5
Handcrafted by Chandra & Andy Derrick in Tucson AZ. 
Packaged Mindfully with post-recycled paper products as well as recyclable packaging.  
Cairn Ring in Royston Turquoise & Healer Quartz (Size 7.5)