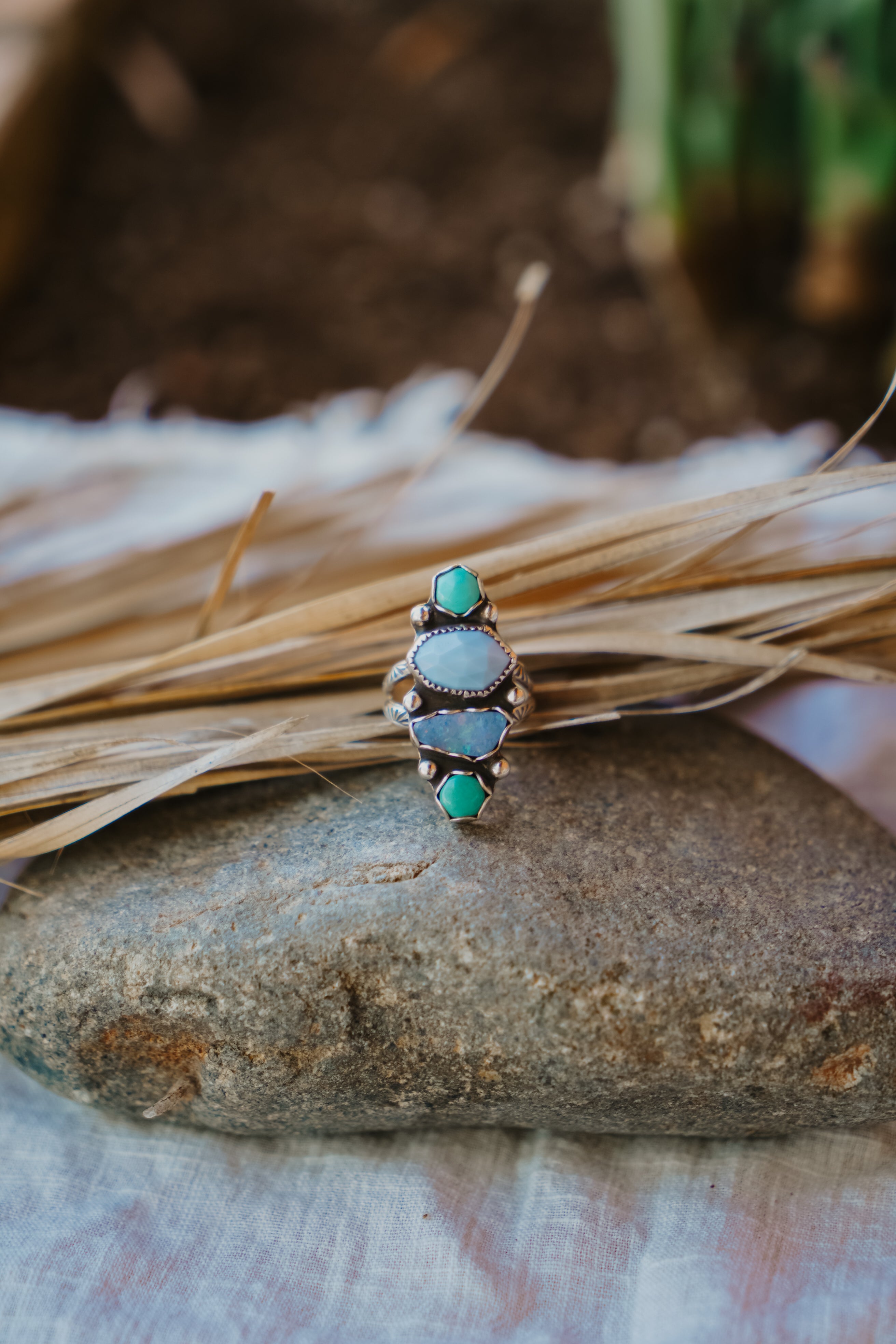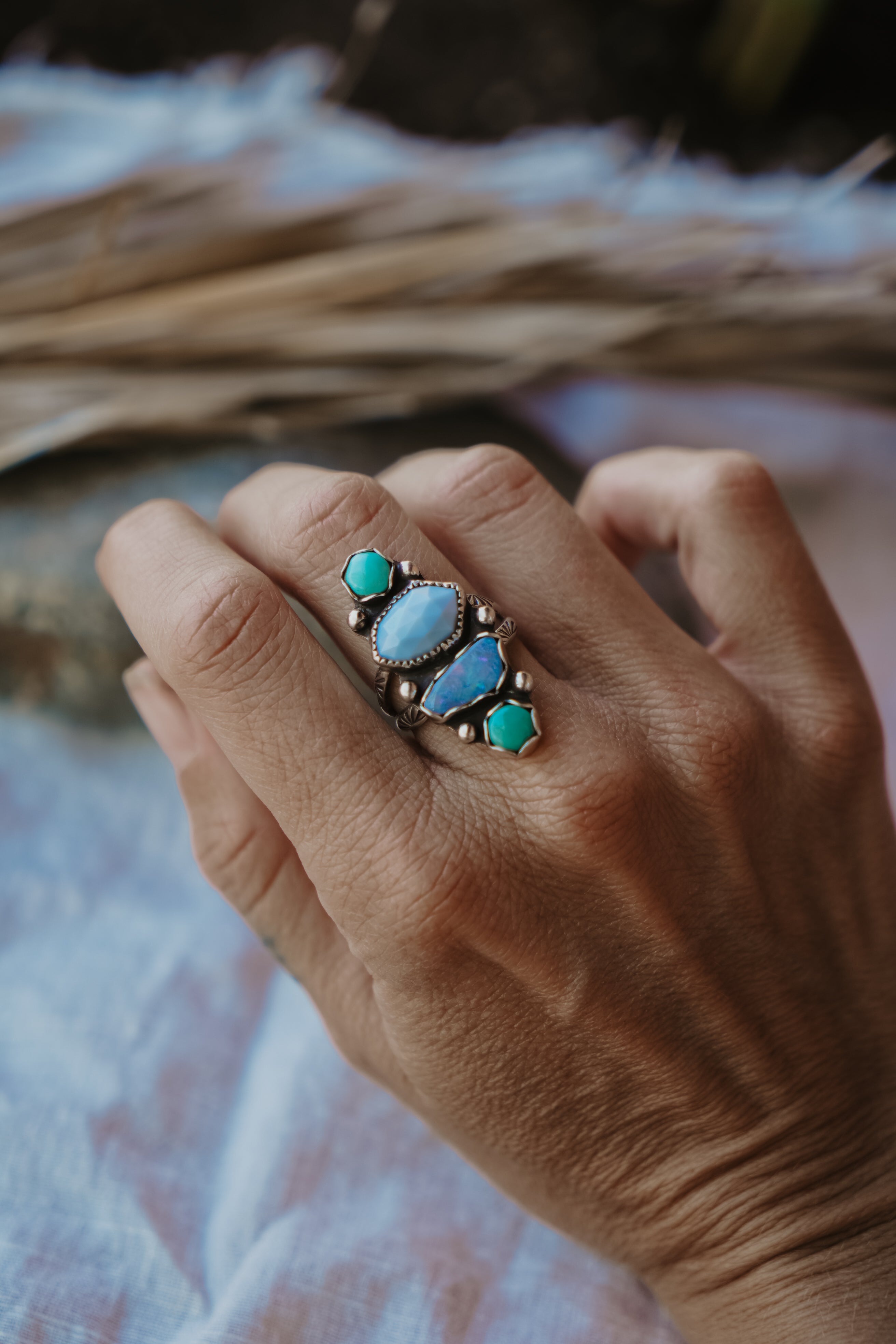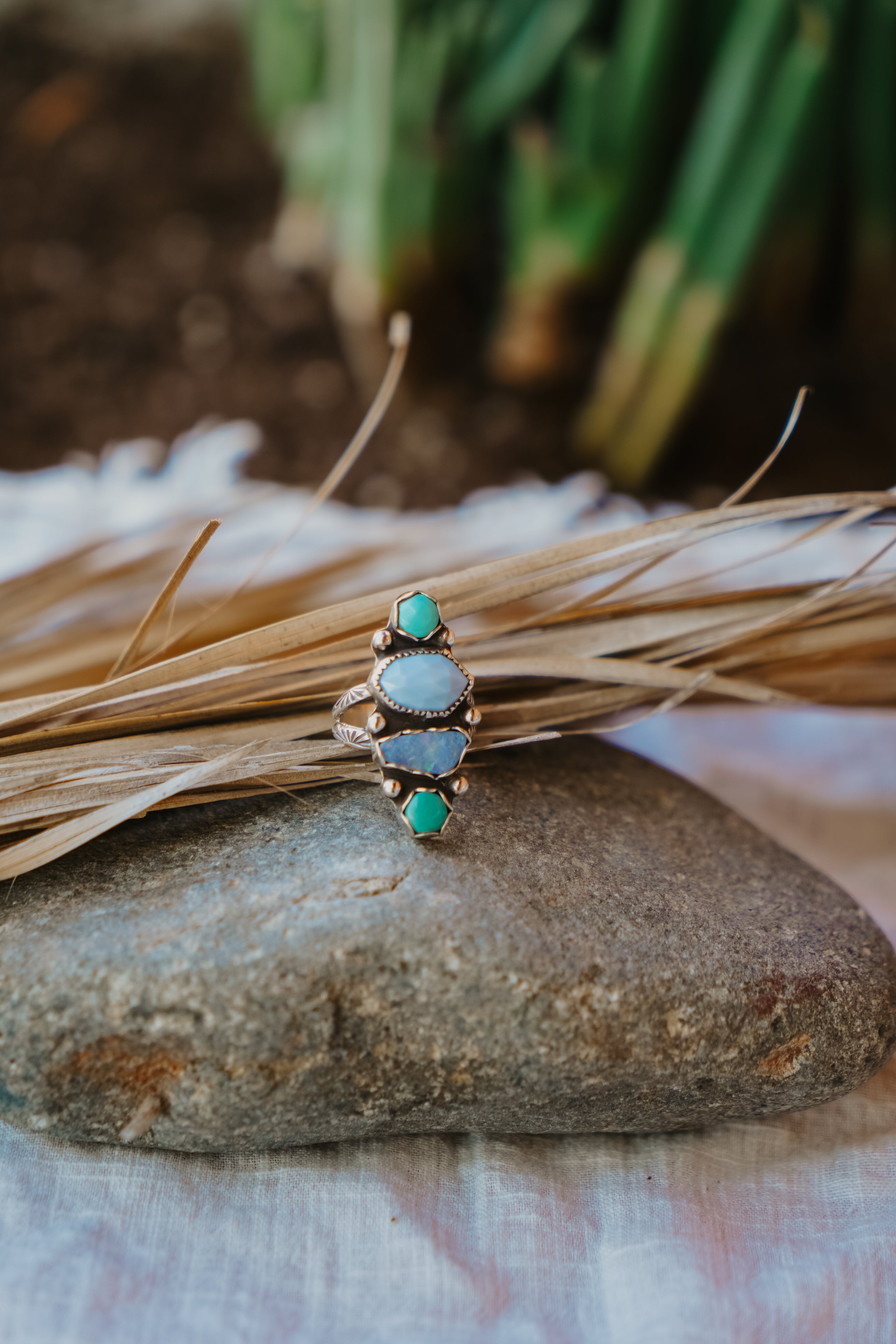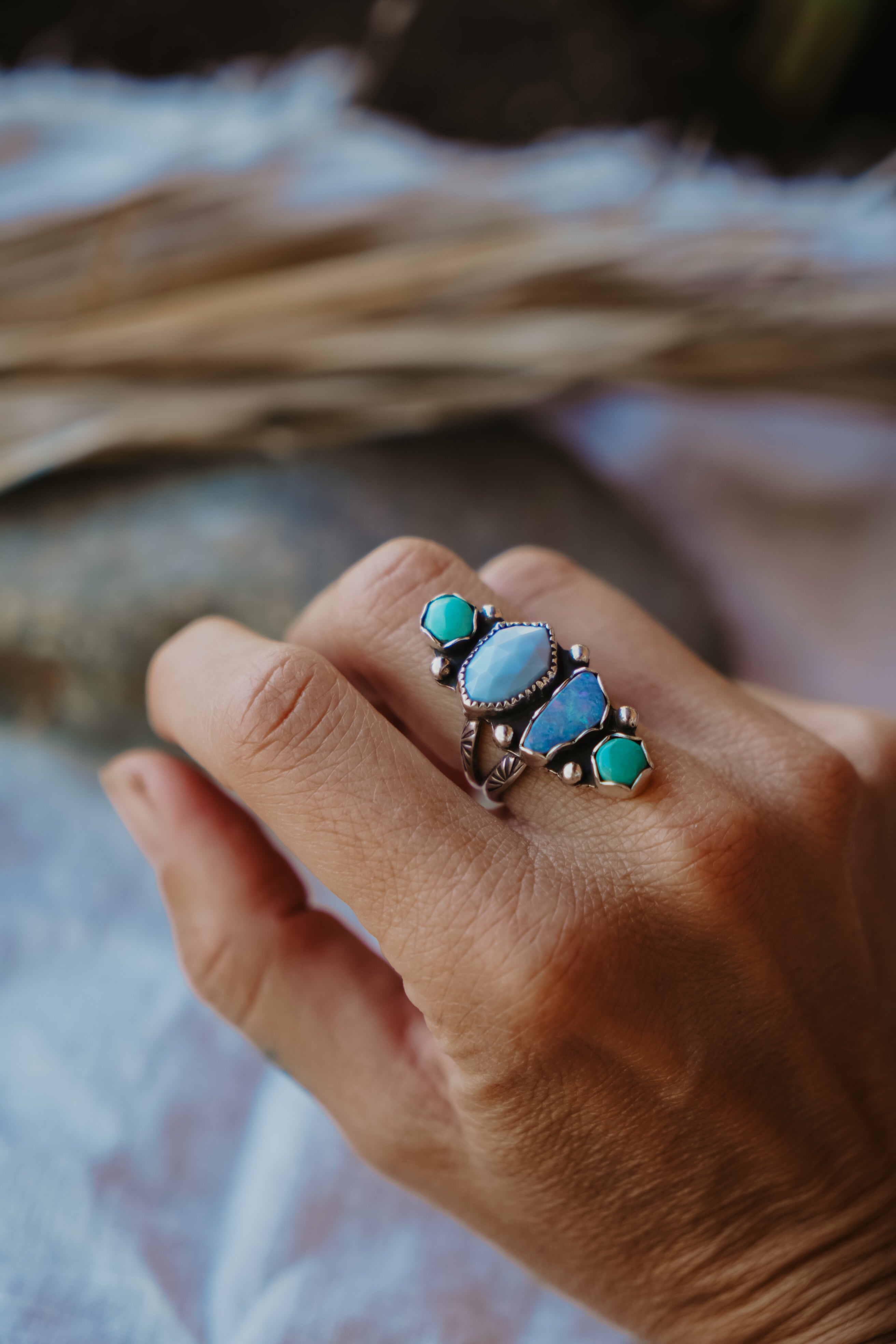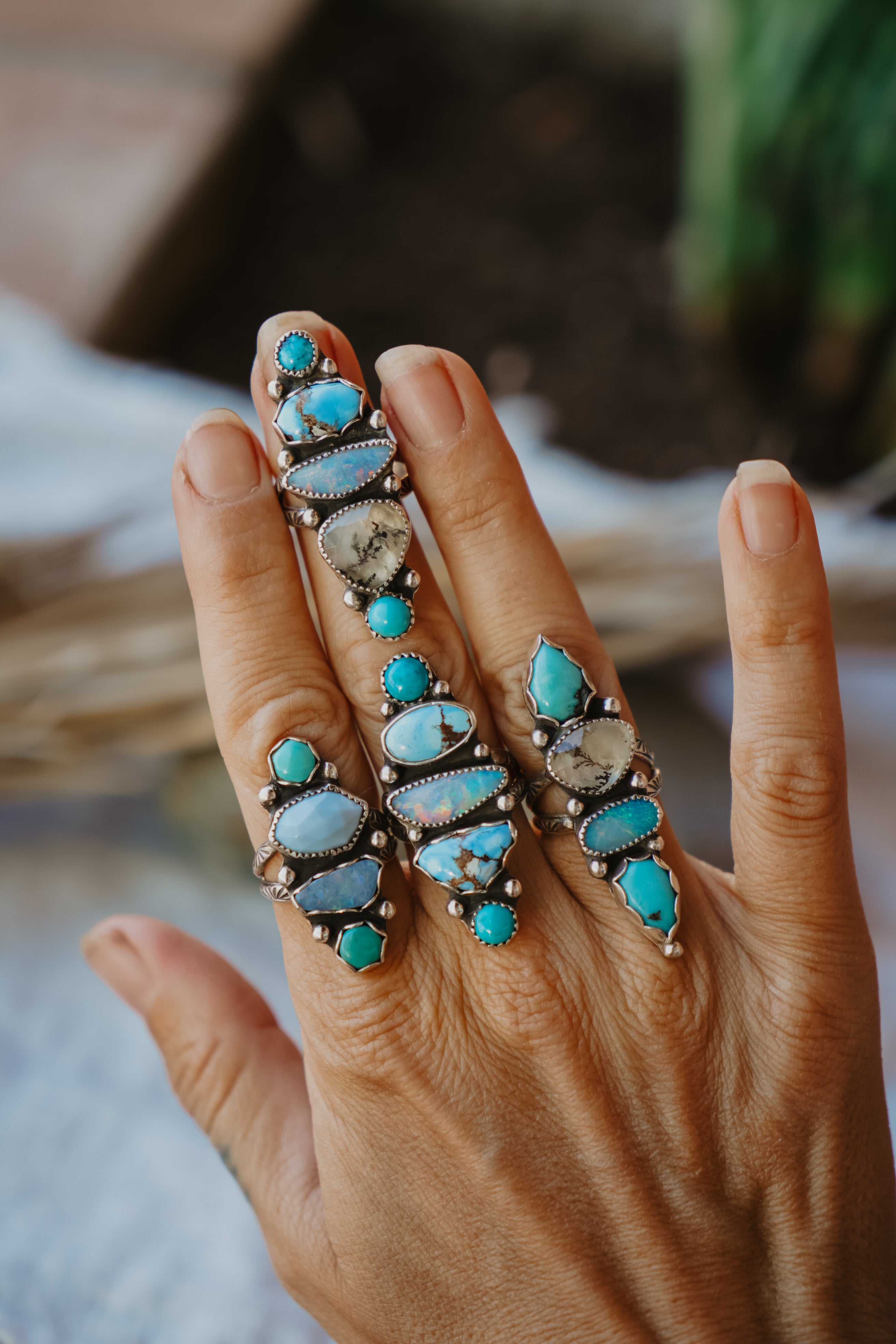 Cairn Ring in Hubei Turquoise, Faceted Calcite, & Boulder Opal Doublet (Size 7)
We got creative with the stone combos and fun, mismatched bezels this month and couldn't be more pumped with how these cairn rings turned out. These are absolutely our favorite cairn rings to date and we can't wait to see who ends up with this one.
.925 Sterling Silver & Golden Hills, Hubei Turquoise, Faceted Agate, & Boulder Opal Doublet.
Size 7
Handcrafted by Chandra & Andy Derrick in Tucson AZ. 
Packaged Mindfully with post-recycled paper products as well as recyclable packaging.  
Cairn Ring in Hubei Turquoise, Faceted Calcite, & Boulder Opal Doublet (Size 7)