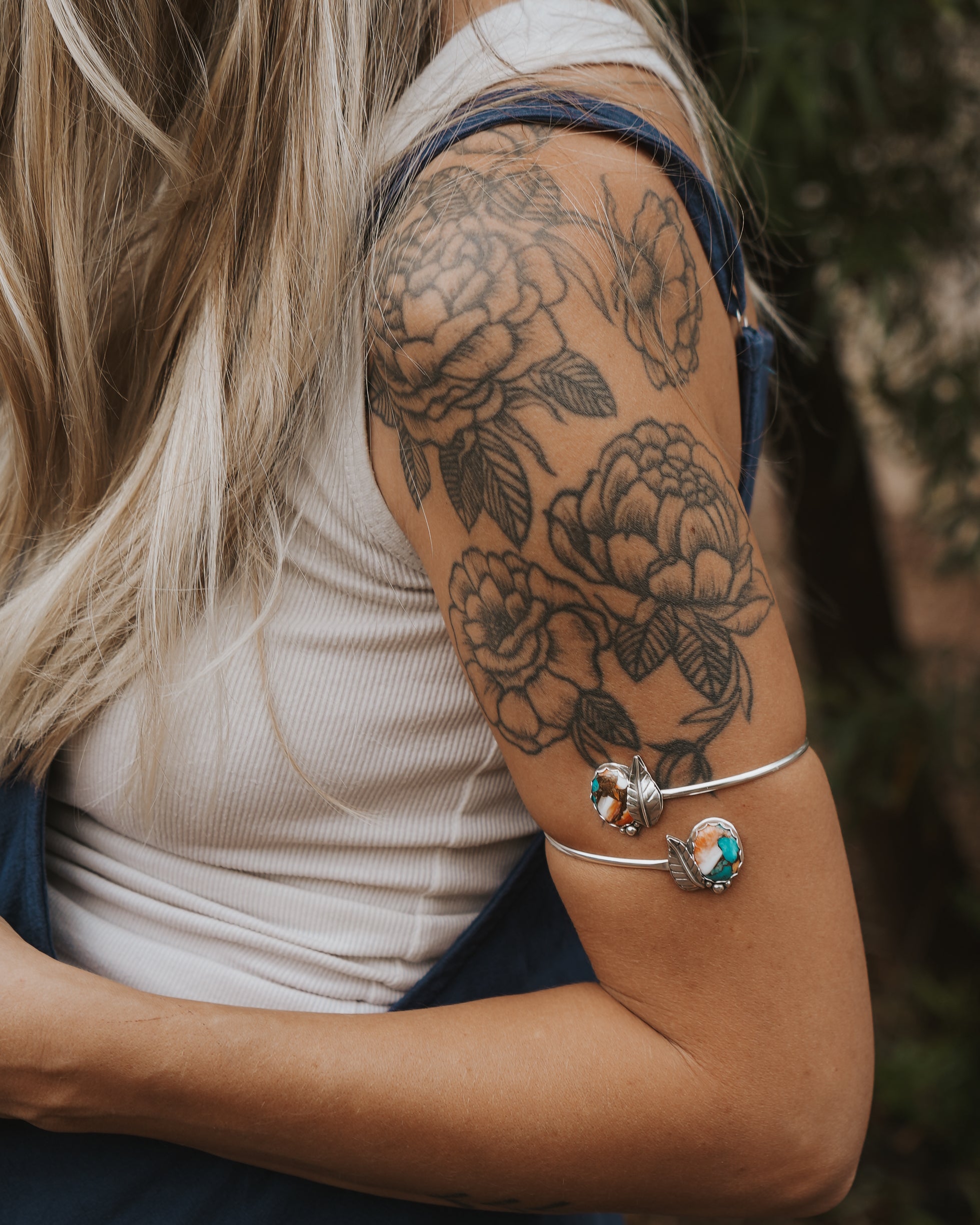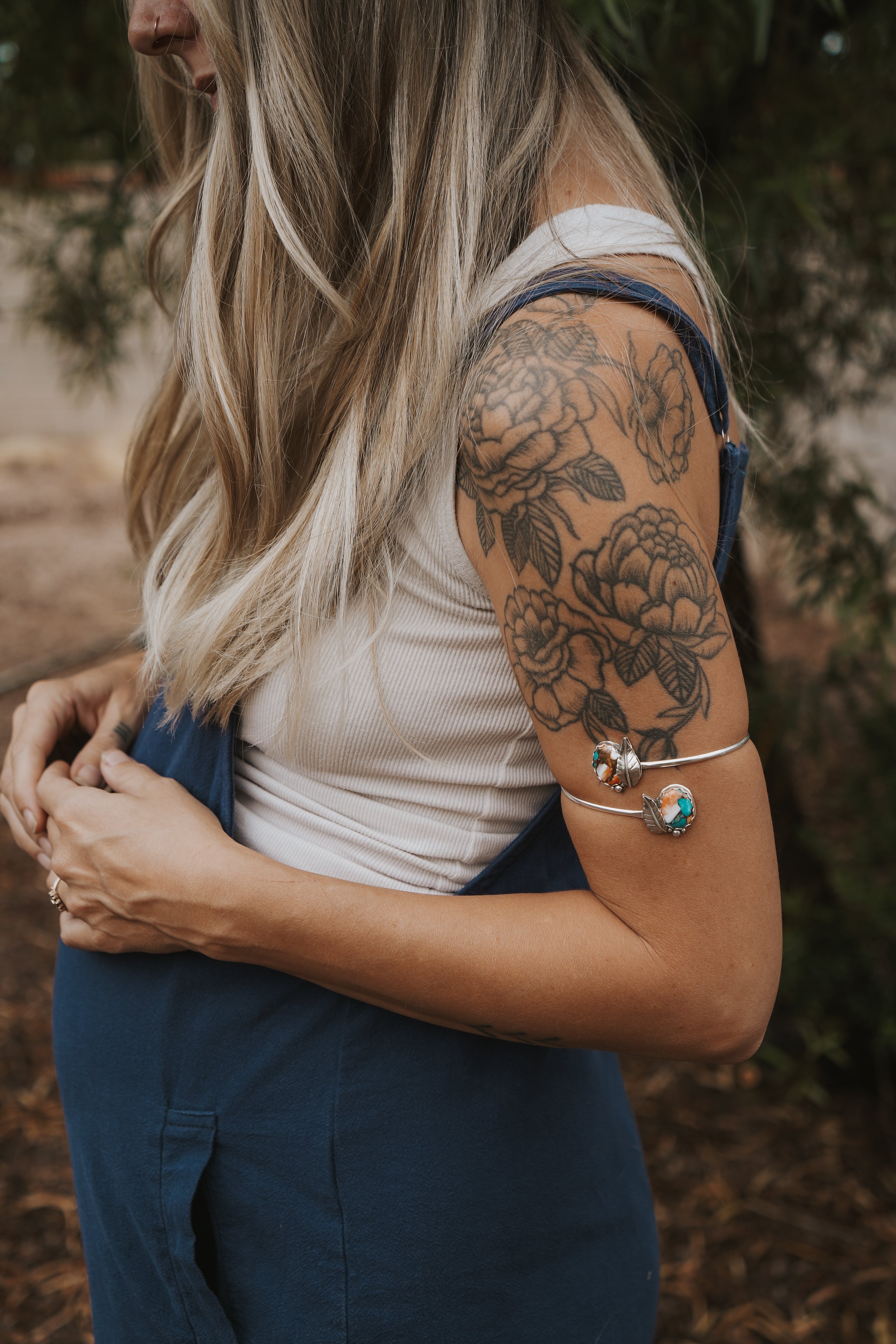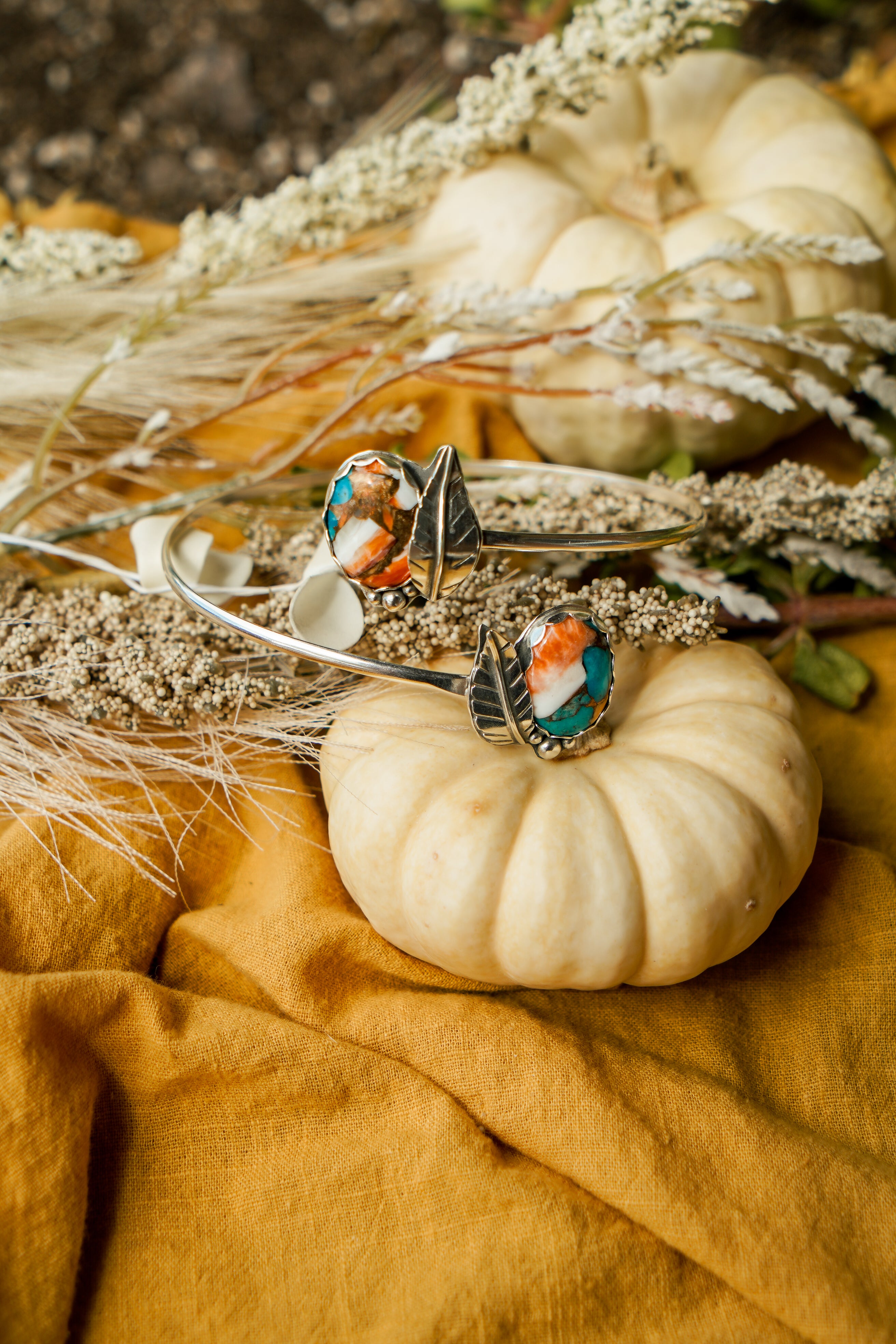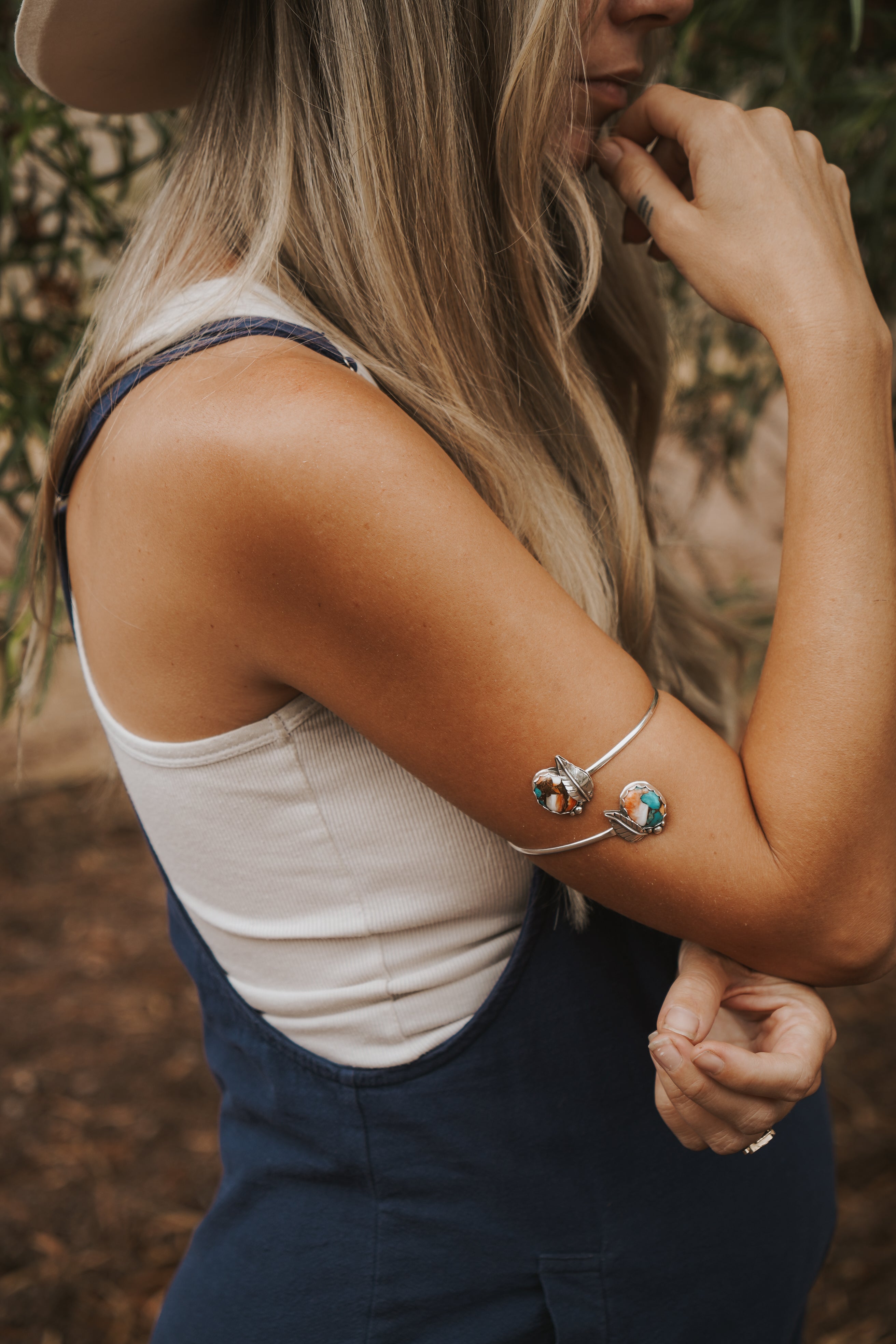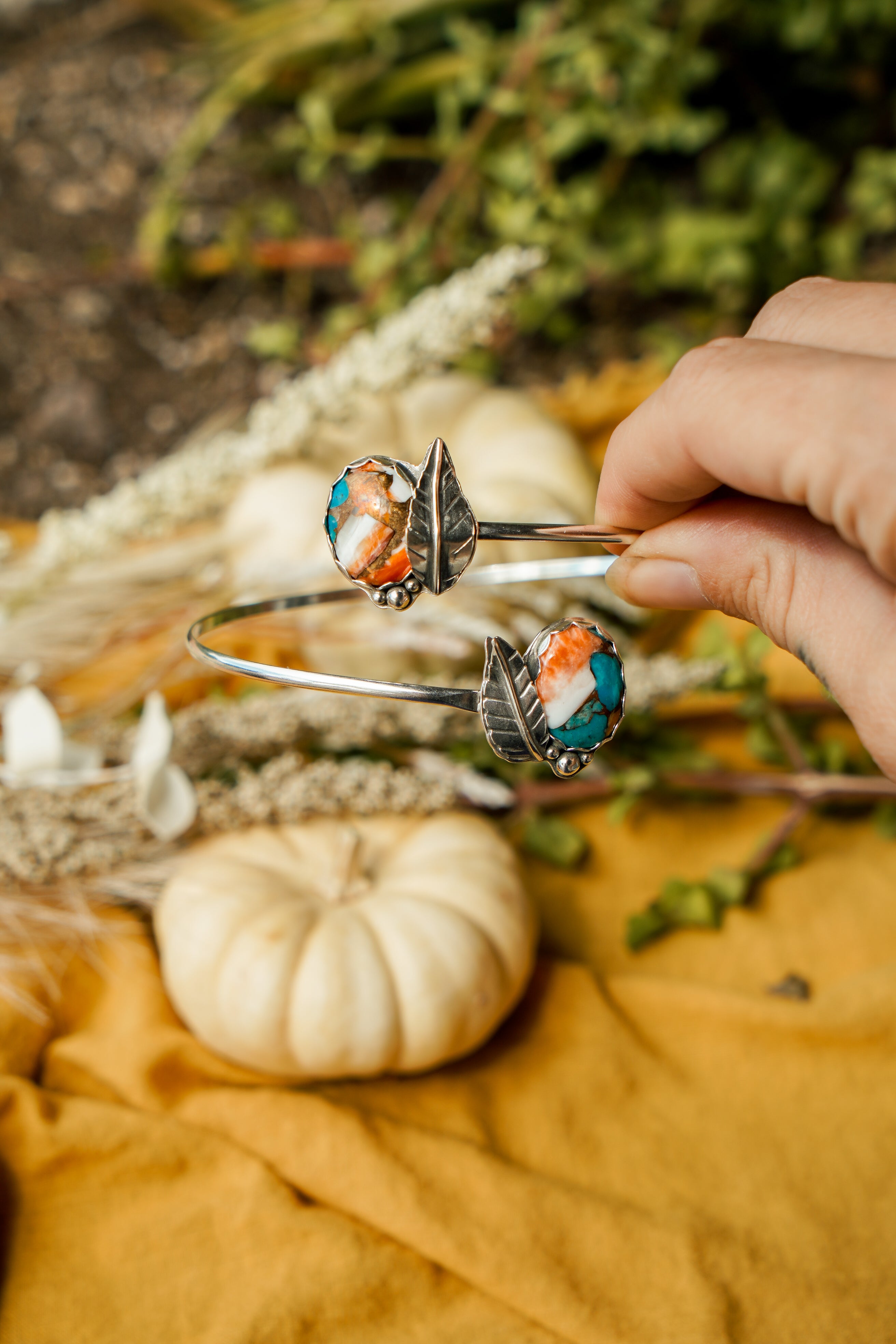 Boho Arm Band with Spiny Oyster
This one is so hard to let go of! It's 100% adjustable with these insanely beautiful Spiny Oyster stonres in .925 Sterling Silver. It's the kind of design that gets me so excited every time I look at it. Can't wait to see who snags it.
The inside is stamped with my GRC makers mark!
Handcrafted by Chandra Rae in Tucson AZ. 
Packaged Mindfully with post-recycled paper products as well as recyclable packaging.  
Boho Arm Band with Spiny Oyster