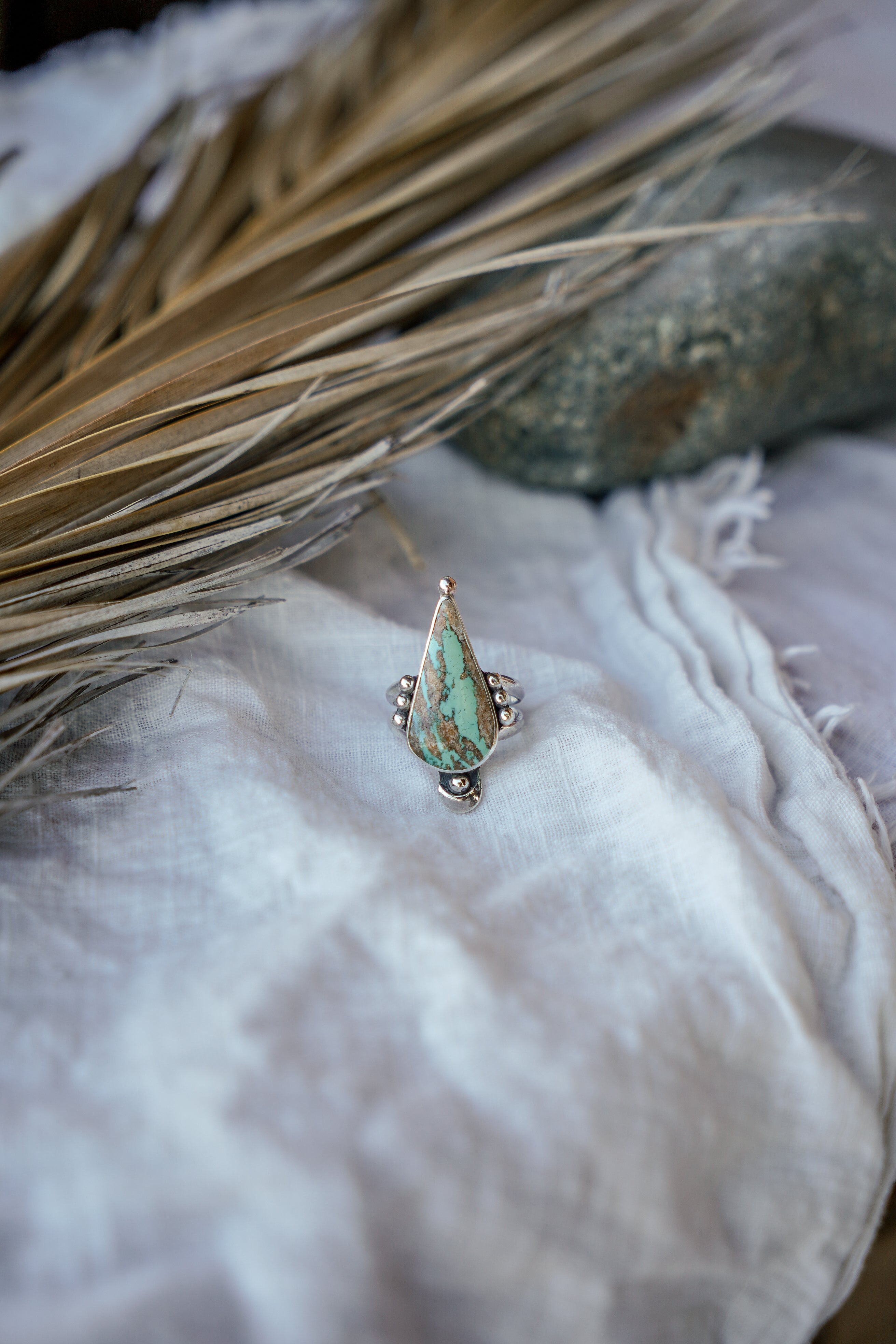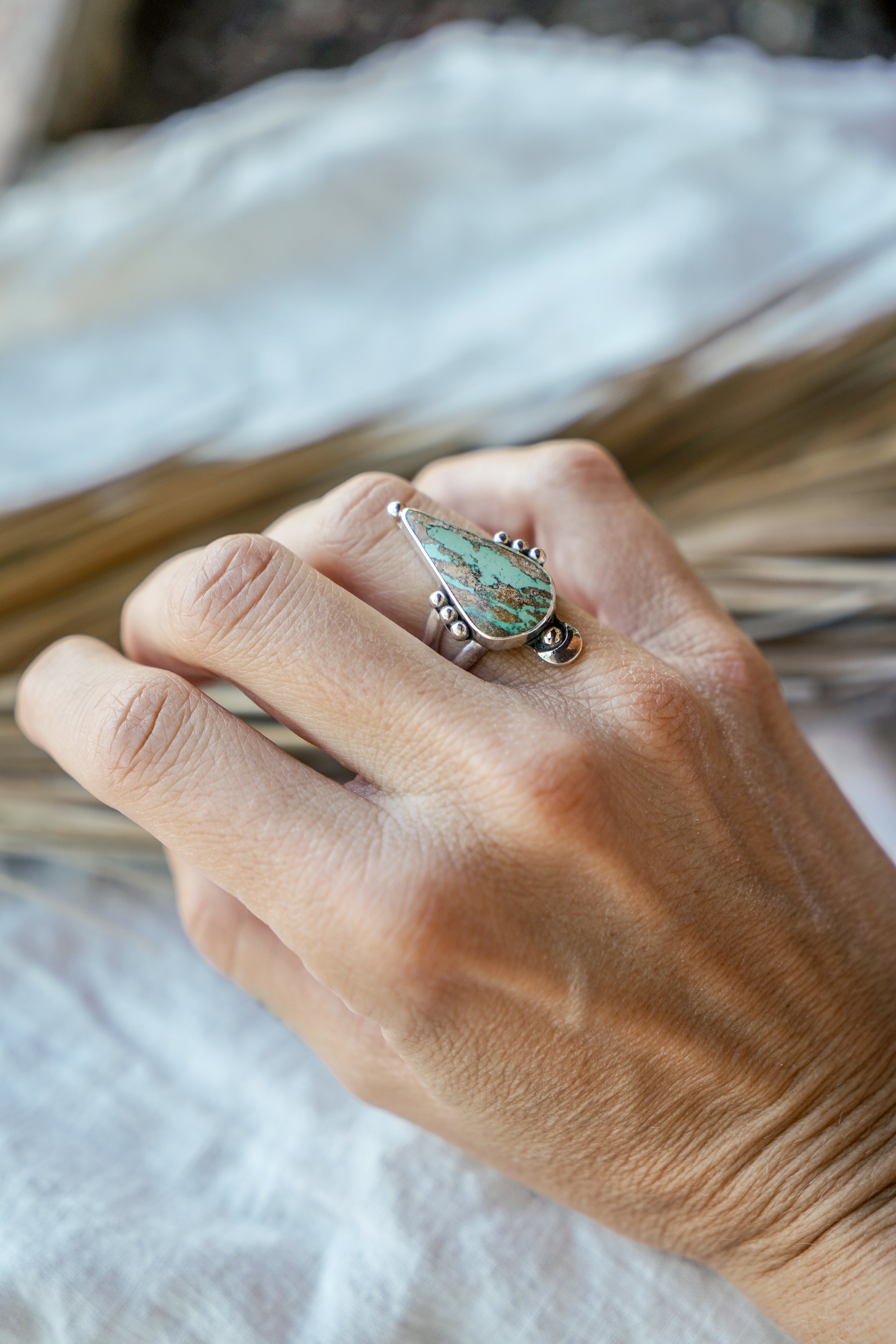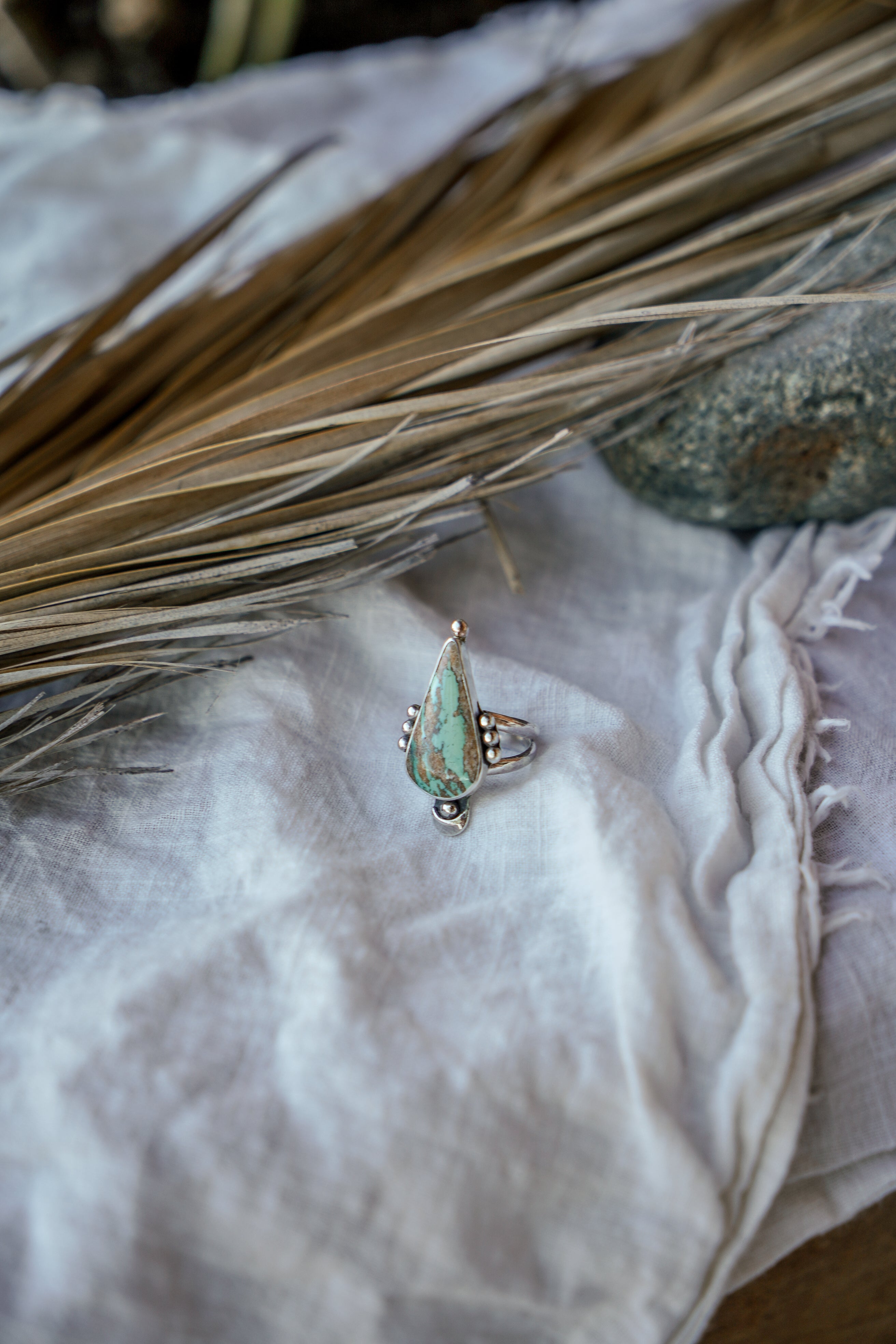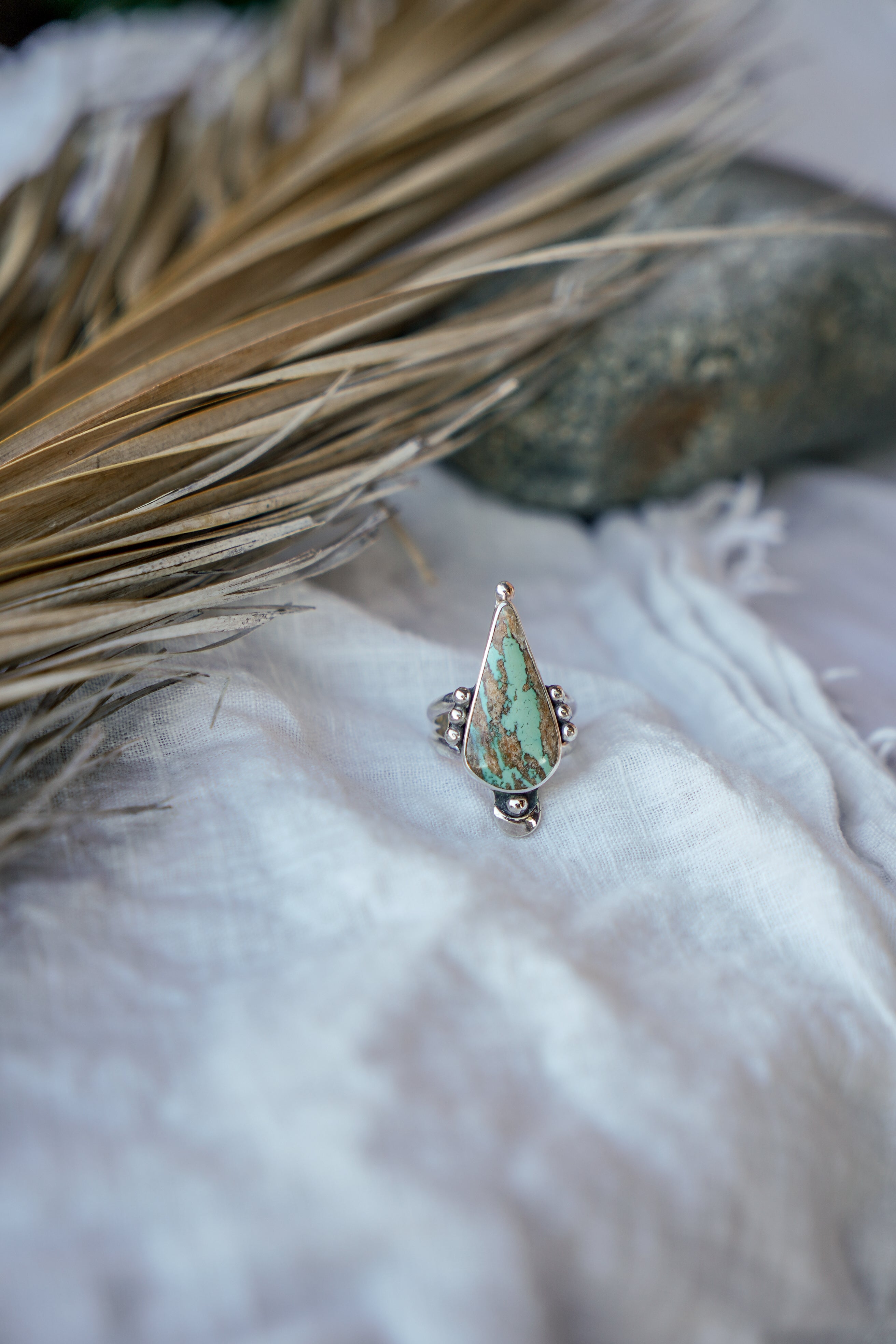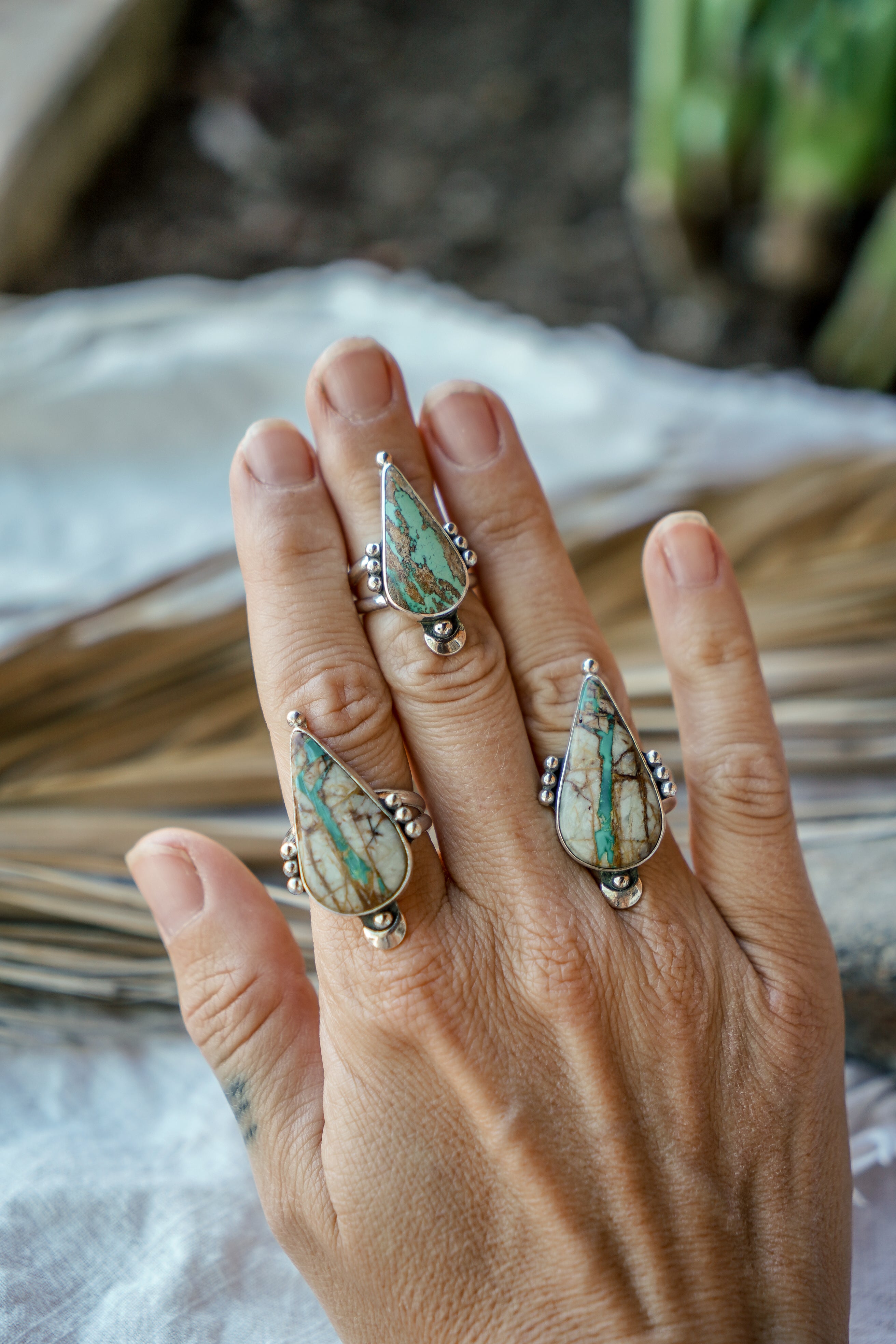 Aurora Ring in Royston Ribbon (Size 6)
The much requested Aurora Rings are back for another collection and this time in Royston Ribbon Turquoise- one of our favorite stones! This stone matrix and deep coloring are so drool-worthy. We couldn't be happier with how these rings turned out.
.925 Sterling Silver.

Size 6
Handcrafted by Chandra & Andy Derrick in Tucson AZ. 
Packaged Mindfully with post-recycled paper products as well as recyclable packaging.  
Aurora Ring in Royston Ribbon (Size 6)