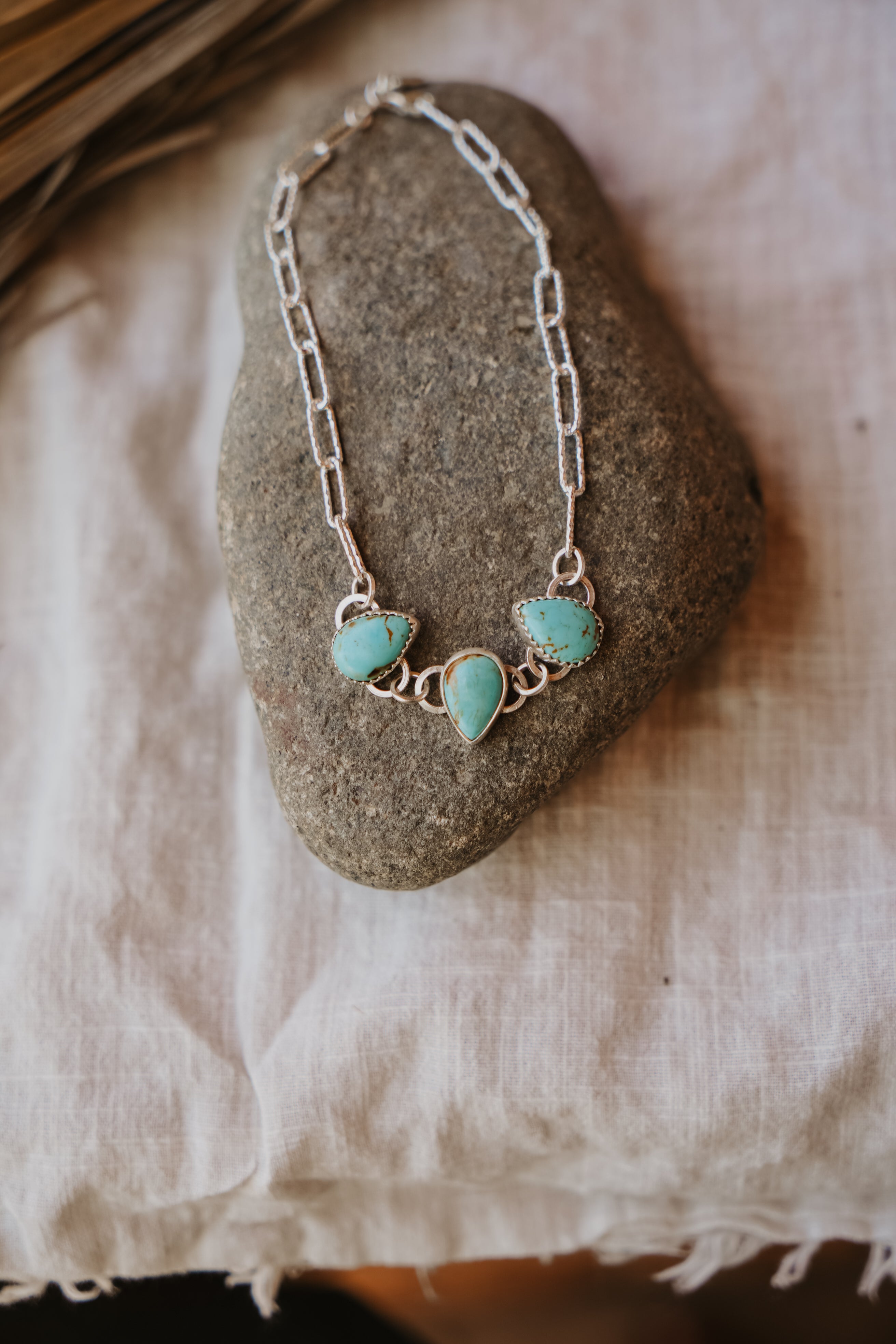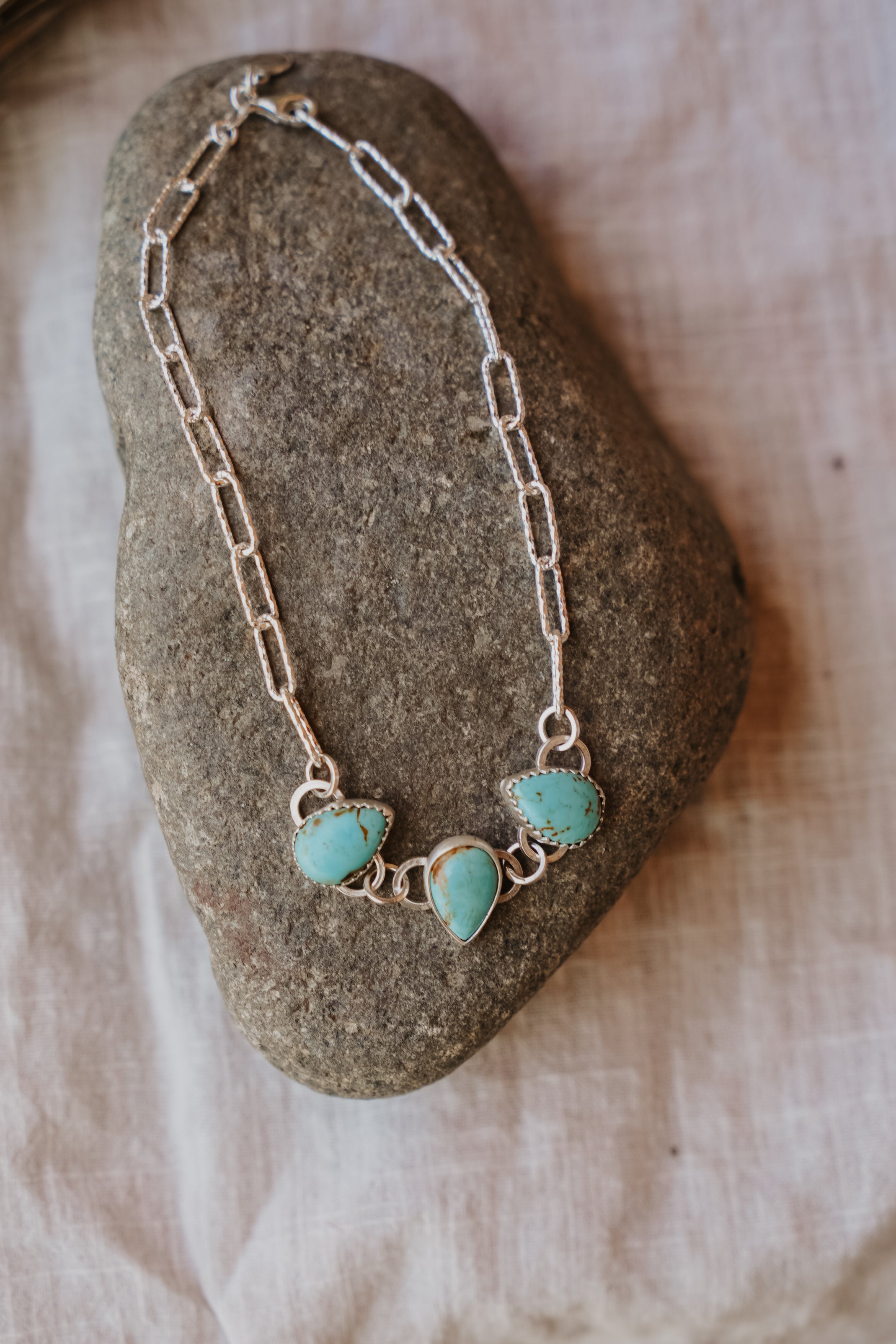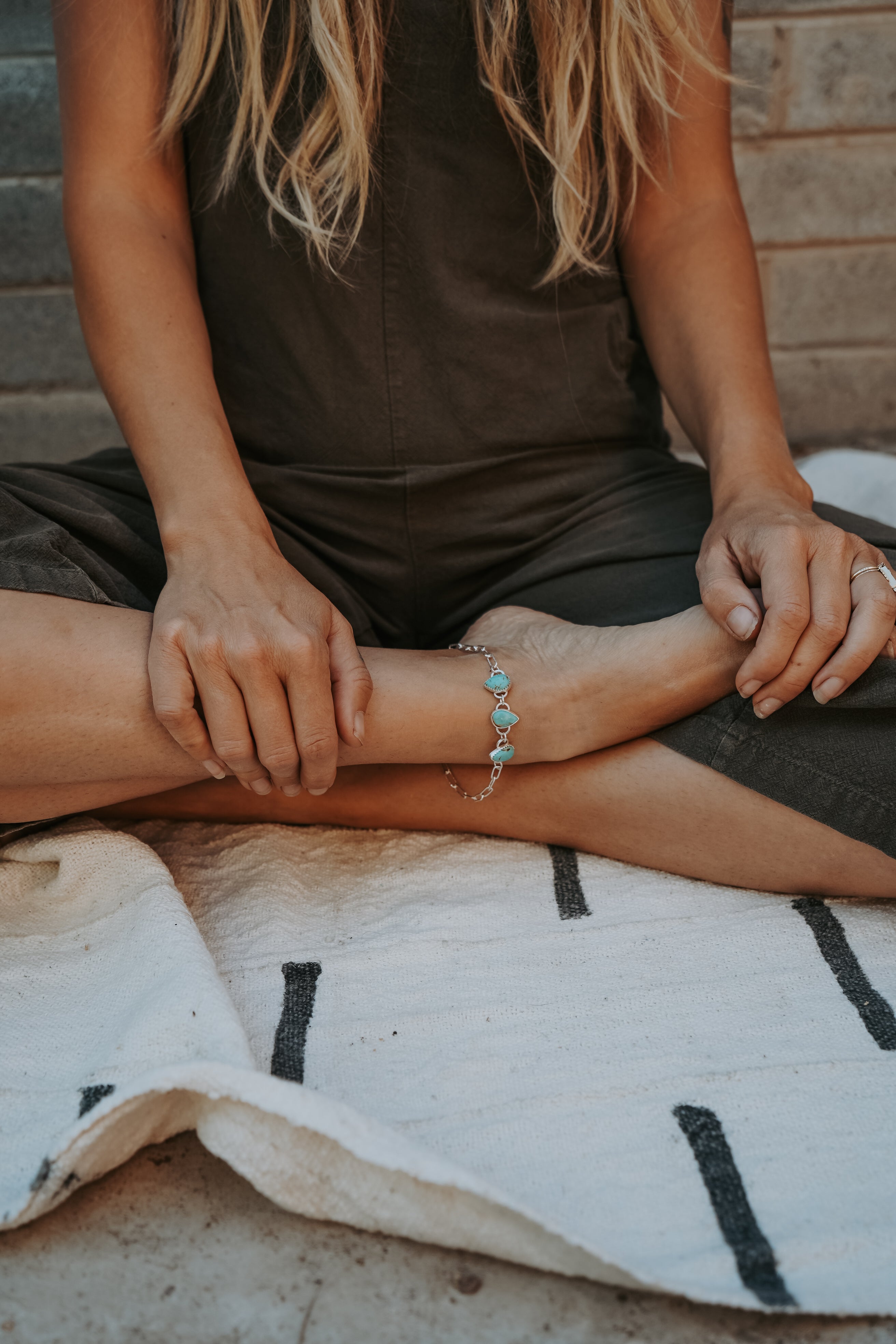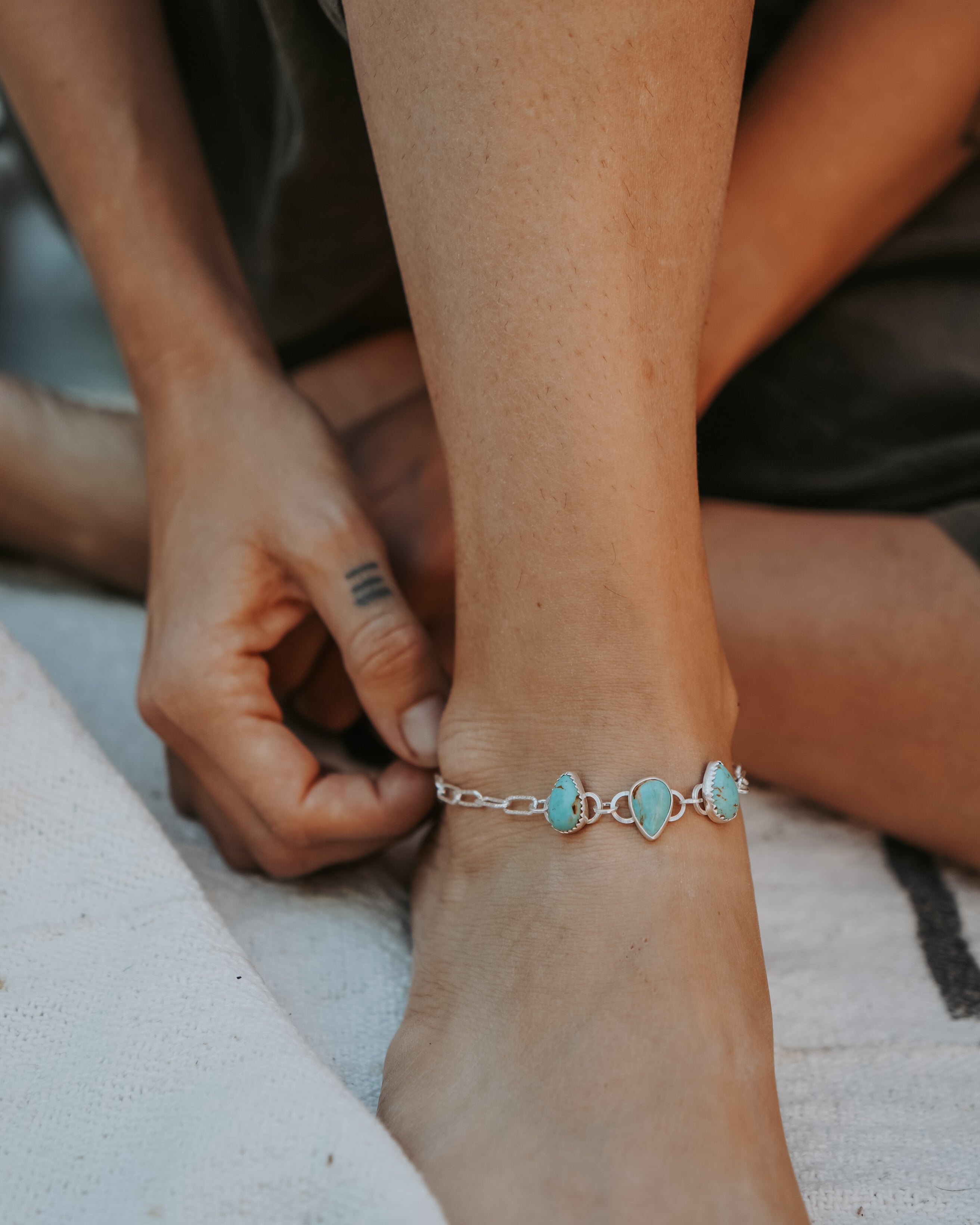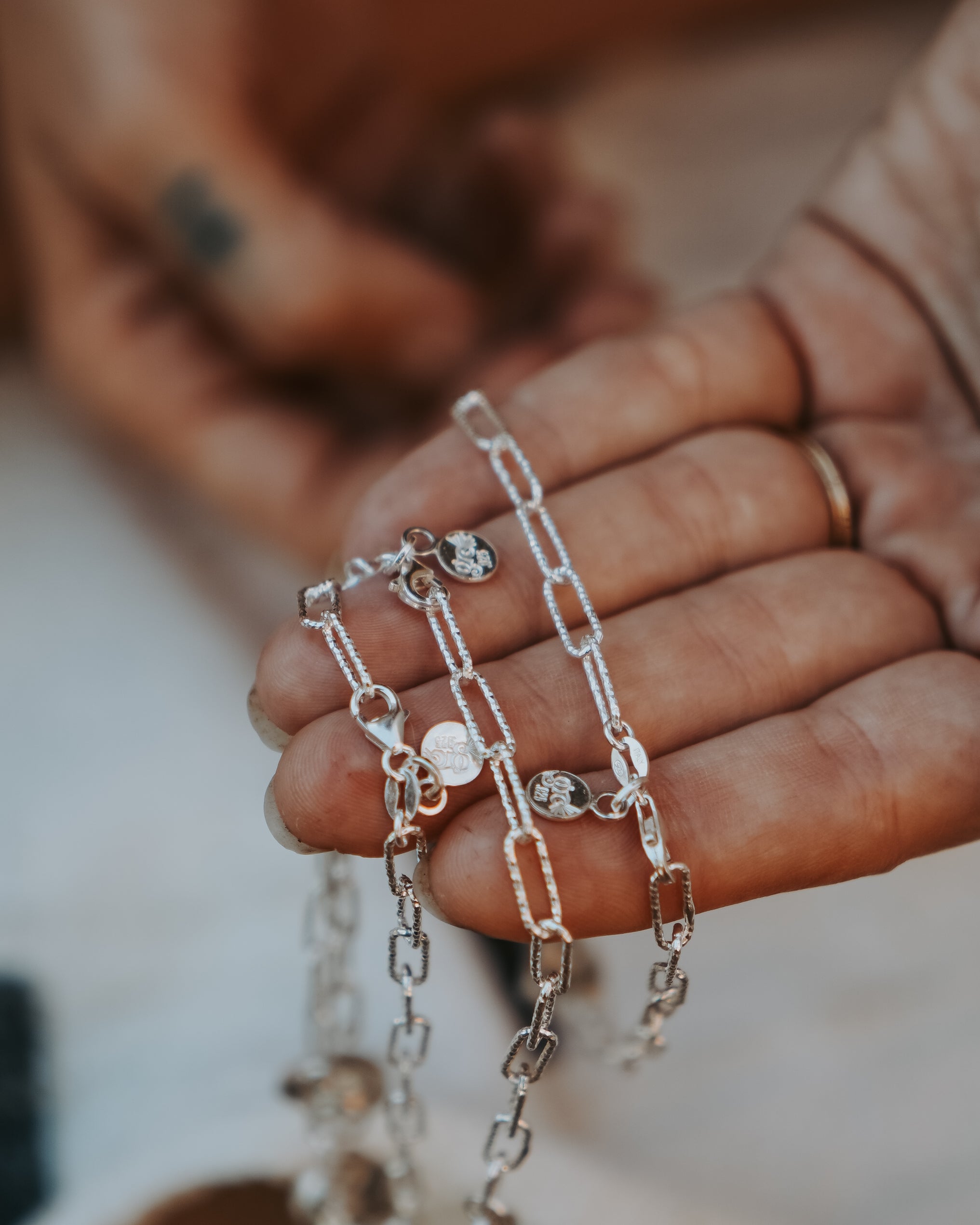 Anklet in Kingman Turquoise
 We've wanted to create an anklet for a long time now and with summer getting into full swing we finally made it happen. So excited! These guys are so cute and lightweight. I love the dainty paperclip chain and the beautiful teardrop Kingman Turquoise stones. Each anklet has a stamped "GRC .925" tag.
.925 Sterling Silver in Kingman Turquoise. 10" paperclip chain that can be adjusted by clipping to any link.
Handcrafted by Chandra & Andy Derrick in Tucson AZ. 
Packaged Mindfully with post-recycled paper products as well as recyclable packaging.  
Anklet in Kingman Turquoise