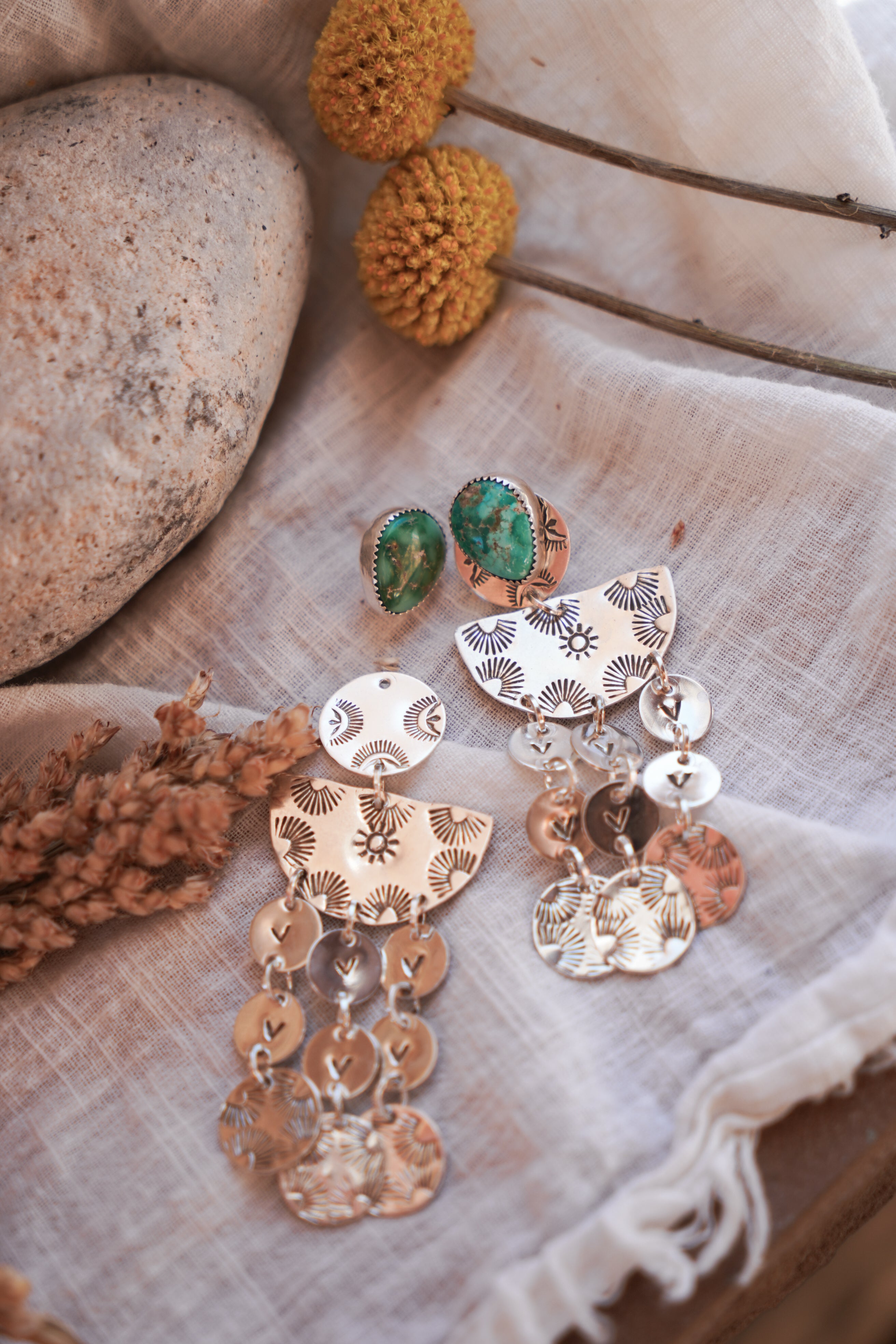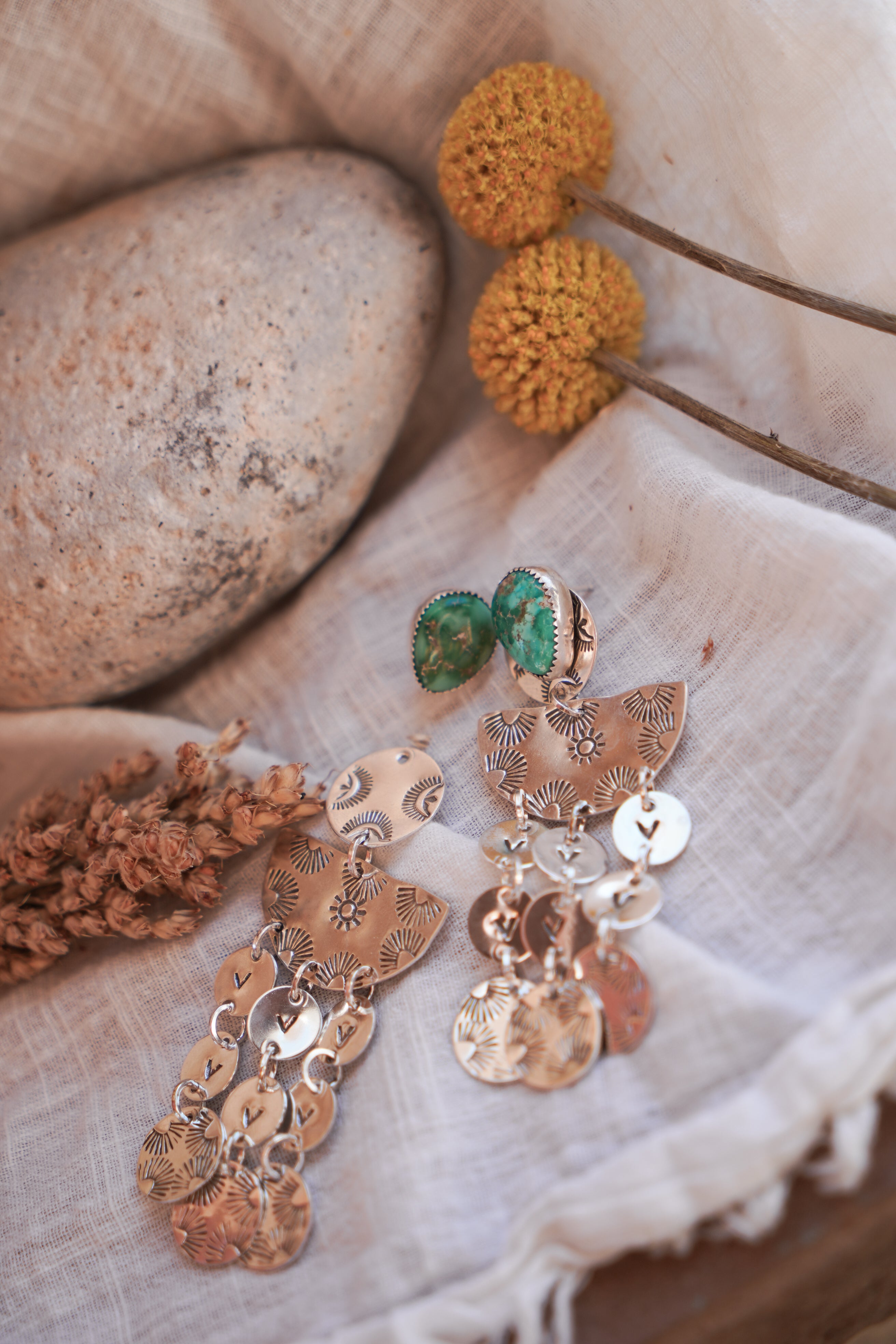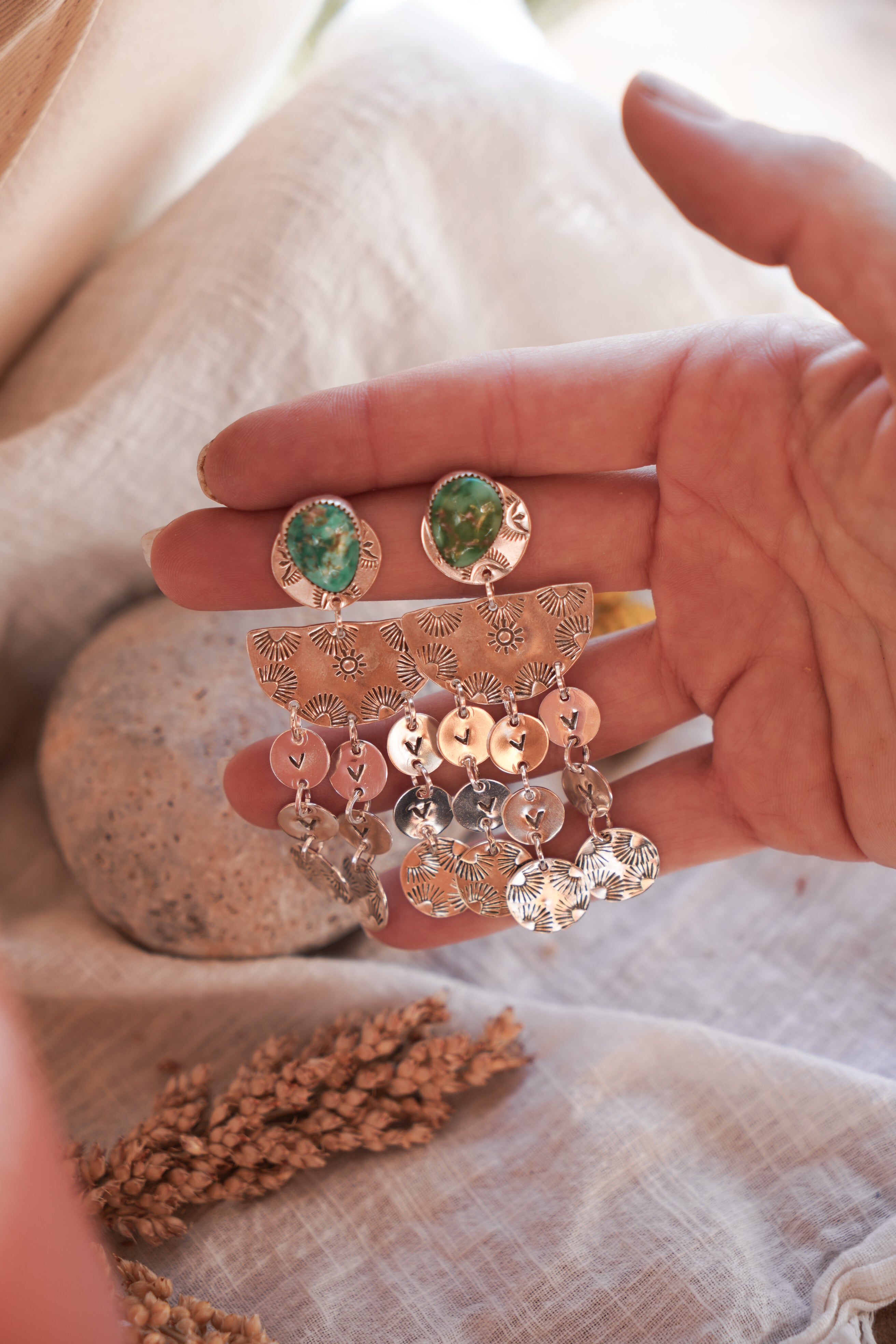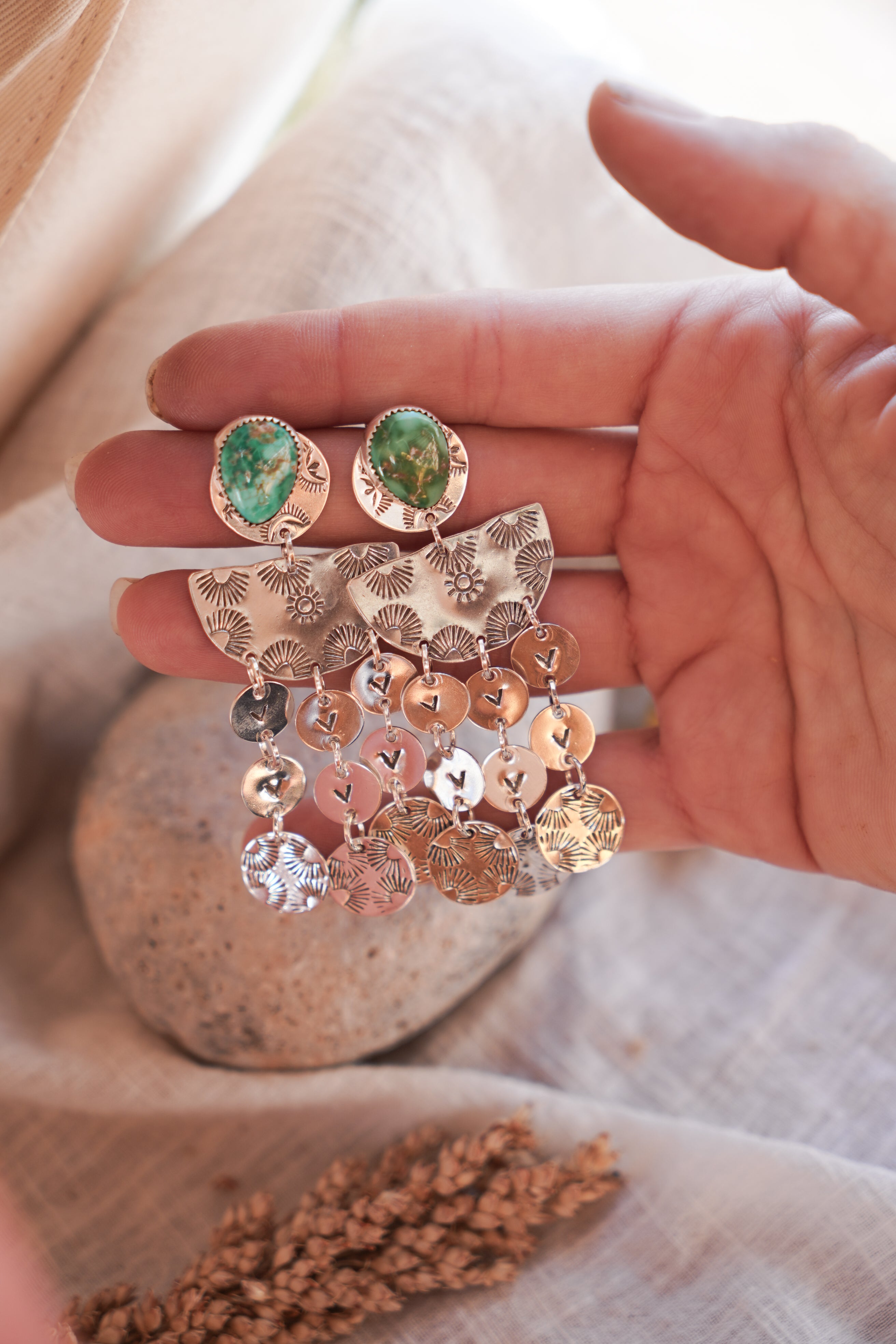 3-in-1 Chandelier Earrings in Emerald Valley Turquoise
We've had chandelier earrings and 3-in-1 designs in the past, but this is the first time we've built them into the same design and I am obsessed! It also certainly helps having stones as beautiful as these yummy Emerald Valley Turquoise. 

You can wear these as 1) a simple turquoise stud 2) a drop earring or 3) a dramatic ear jacket. 
Made with .925 Sterling Silver.
Handcrafted by Chandra & Andy Derrick in Tucson AZ. 
Packaged Mindfully with post-recycled paper products as well as recyclable packaging. 
3-in-1 Chandelier Earrings in Emerald Valley Turquoise