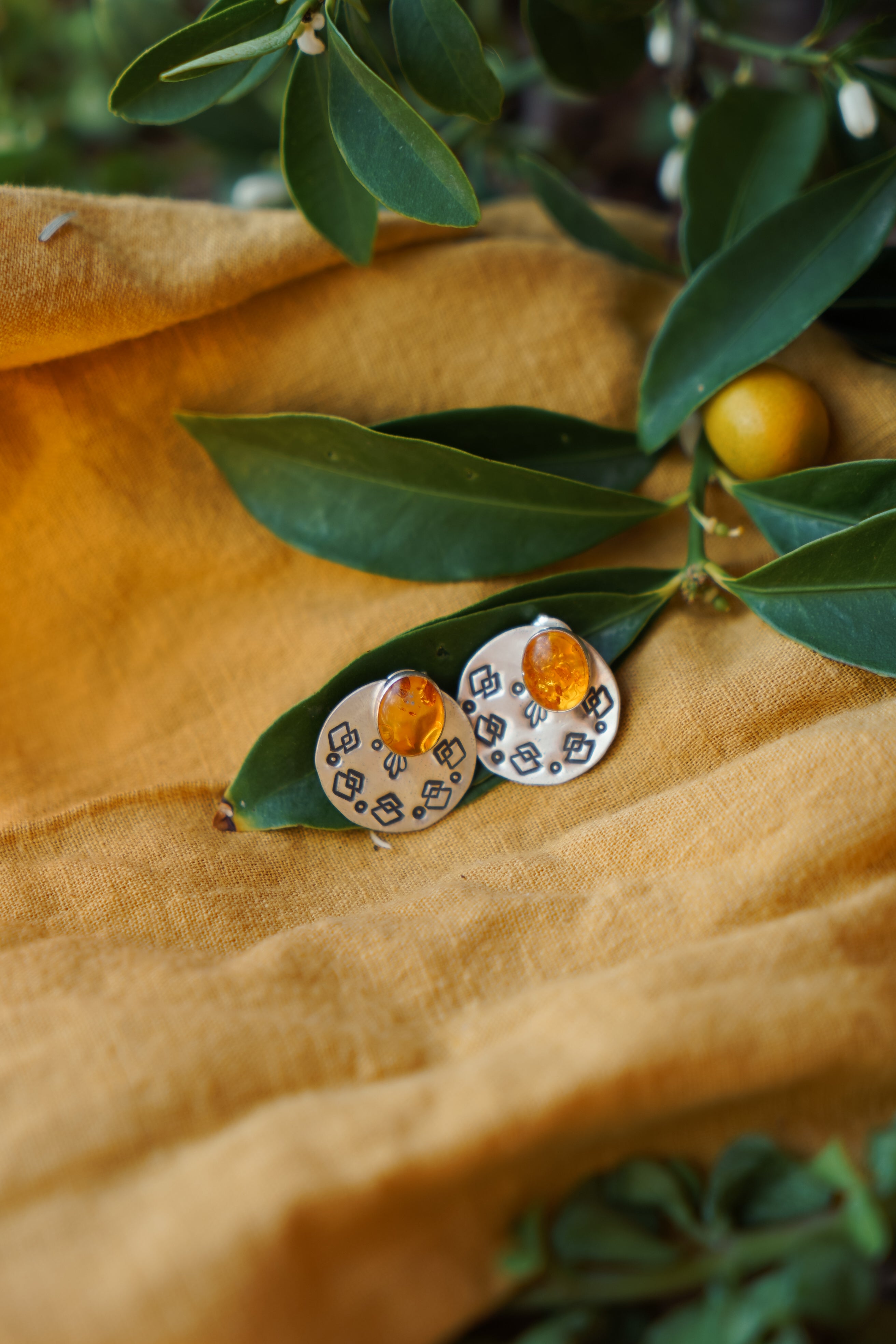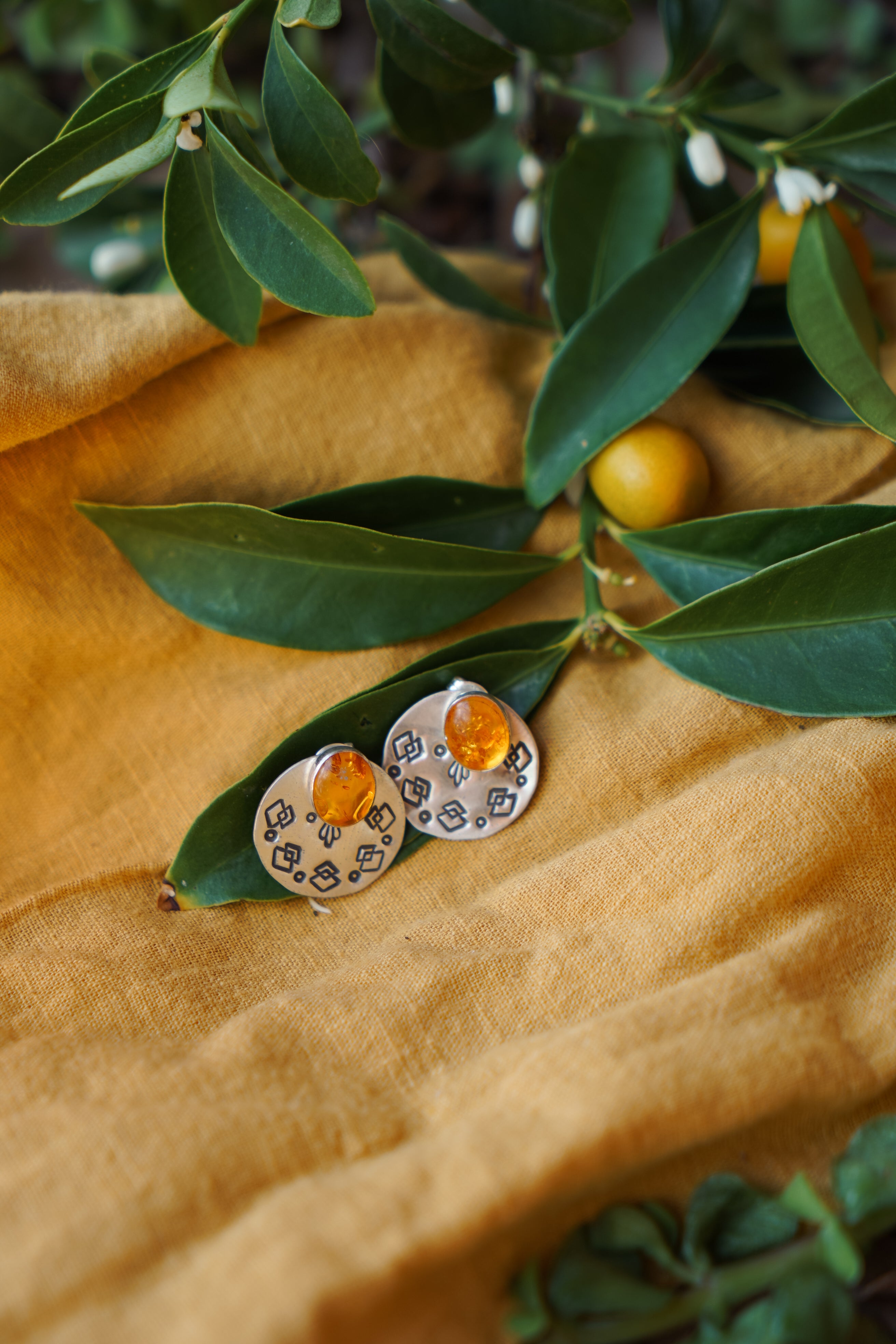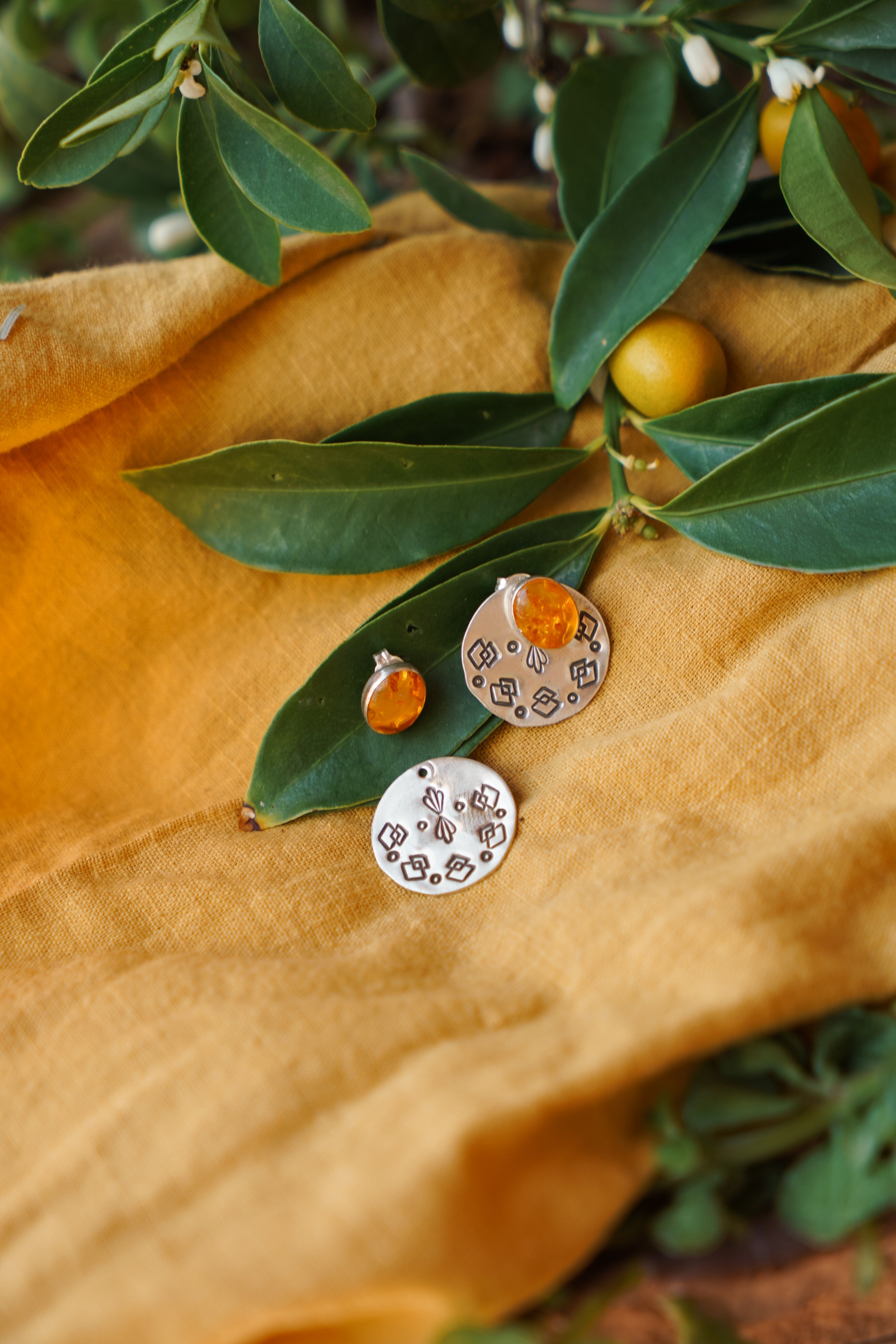 3-in-1 Atlas Earrings with Amber
The 3-in-1 Atlas Studs are as cool as they come and can be worn three different ways, depending on your mood for the day!
They can be worn as:
Ear Jackets
A unique and interchangeable stud
A simple Every Day Stud
These are a Golden Road Crafted original design.

Made of .925 Sterling Silver and Amber
The 3-in-1 Atlas Stud earrings are "ready to ship." 
Handcrafted by Chandra Rae in Tucson AZ. 
Packaged Mindfully with post-recycled paper products as well as recyclable packaging.   
3-in-1 Atlas Earrings with Amber