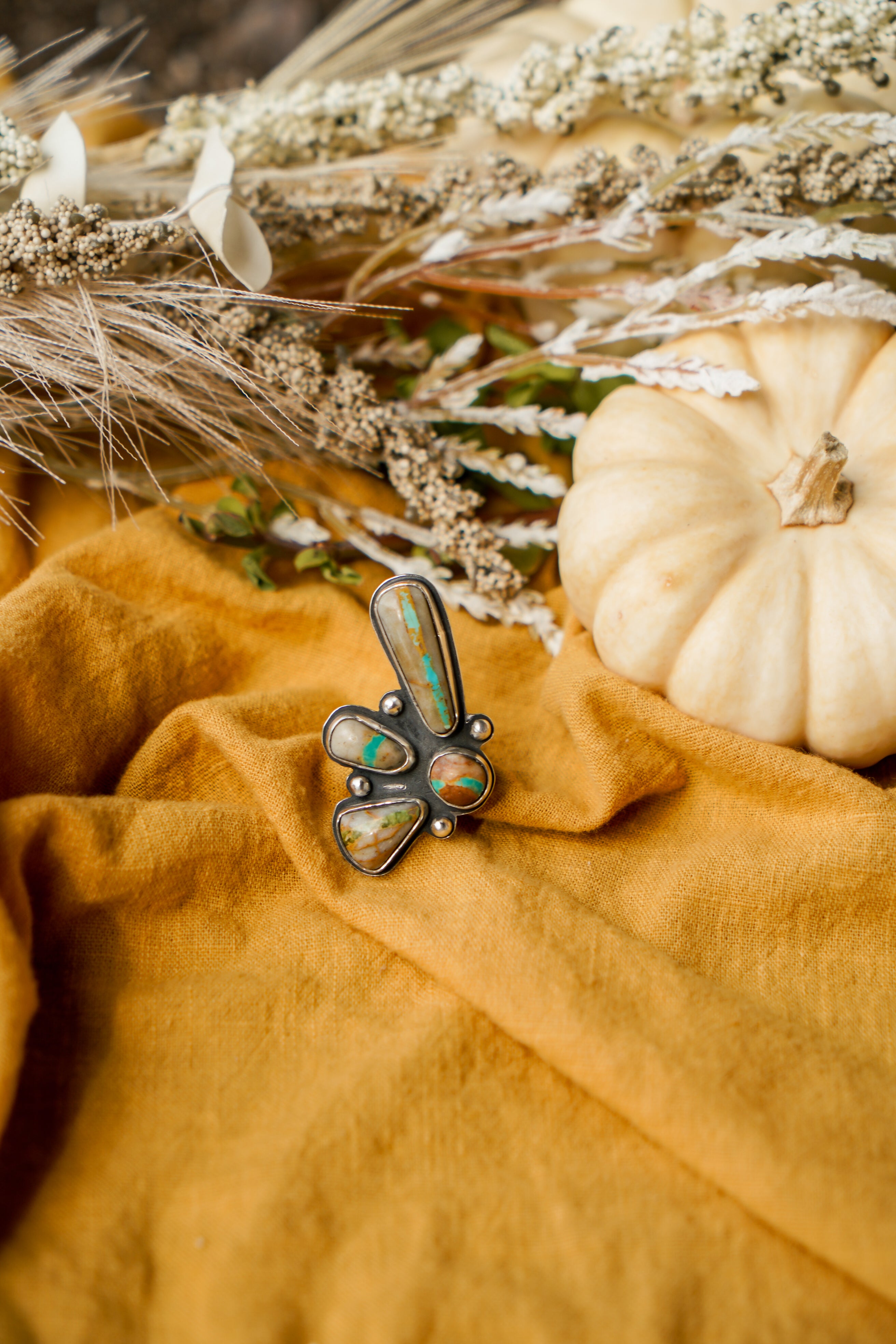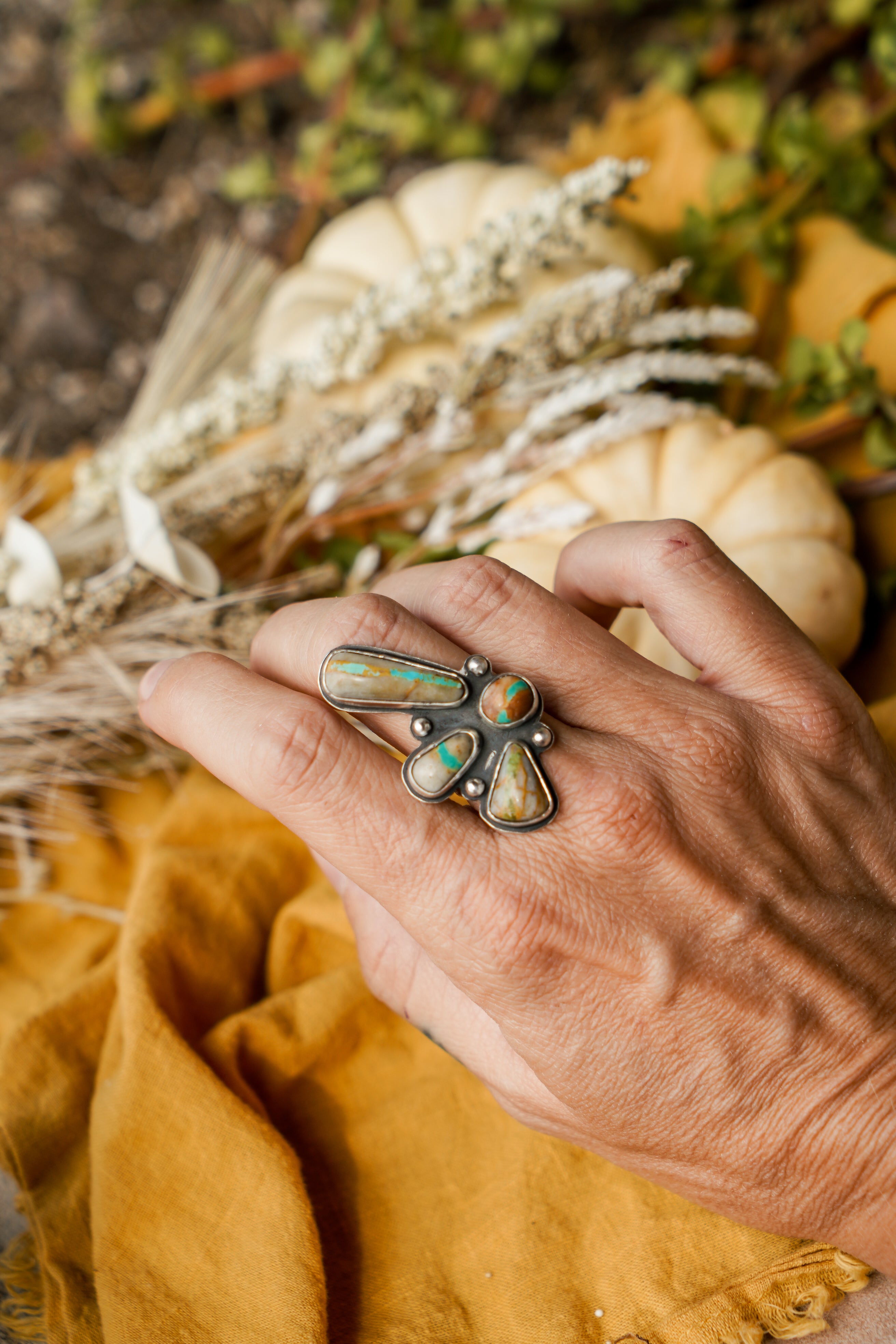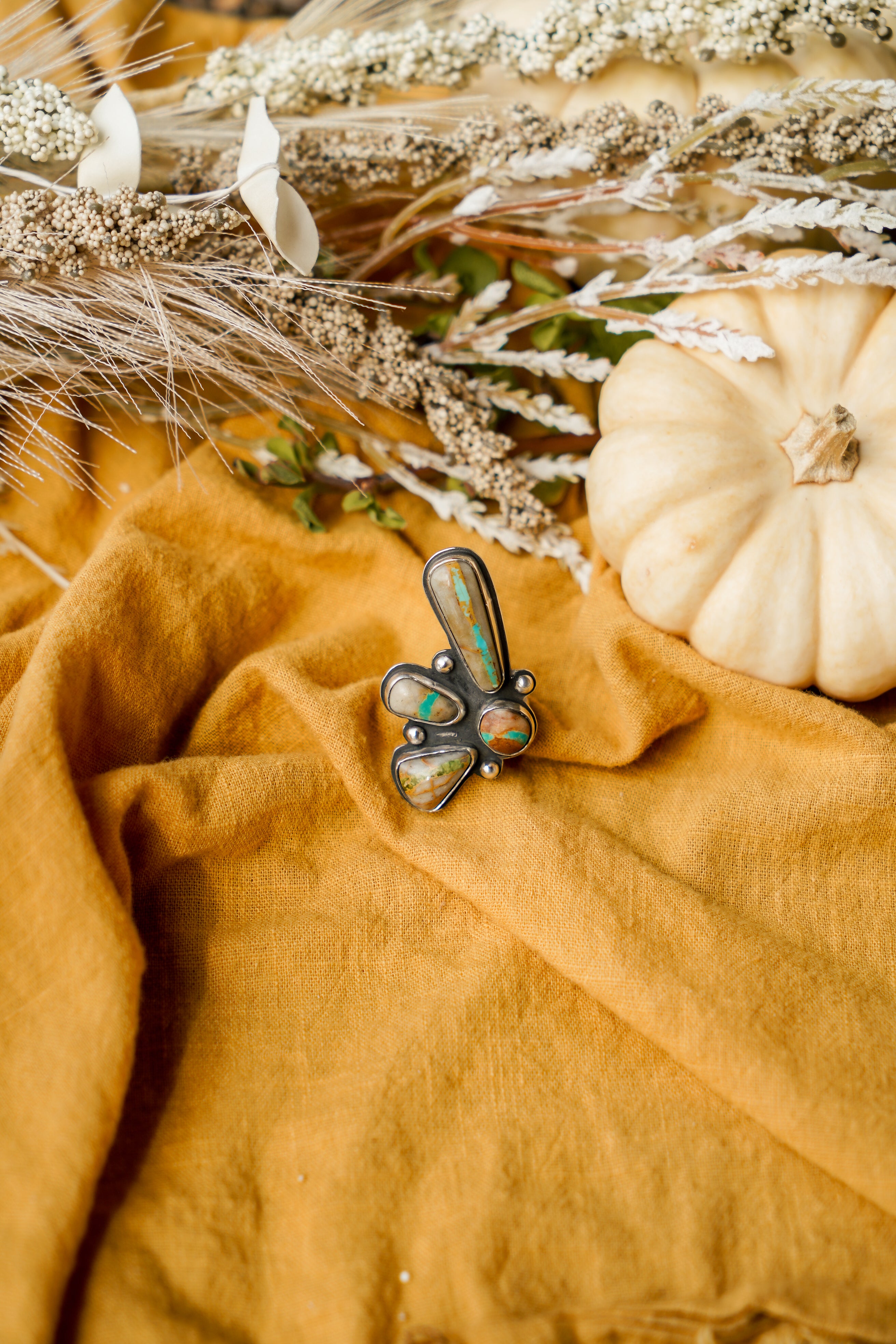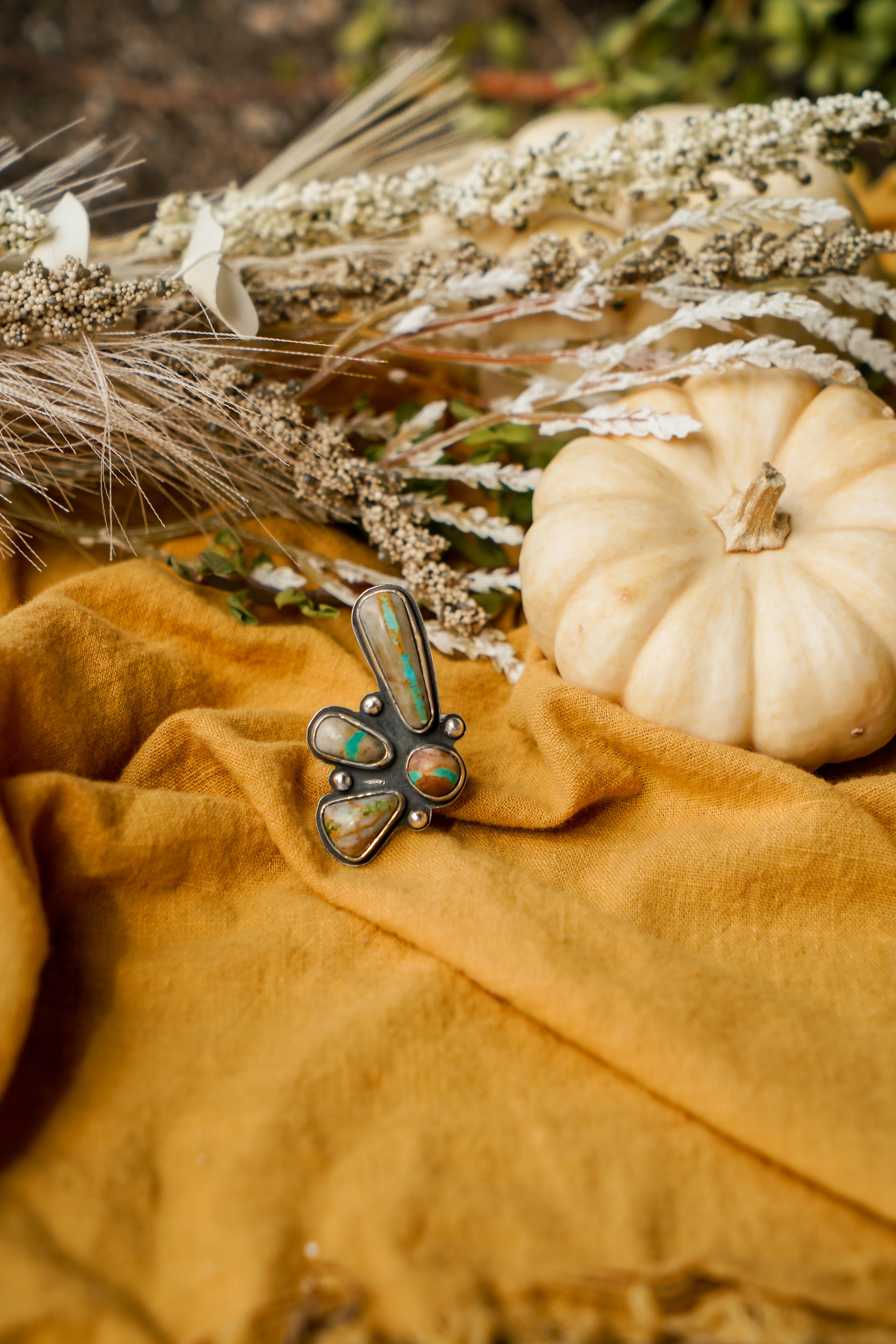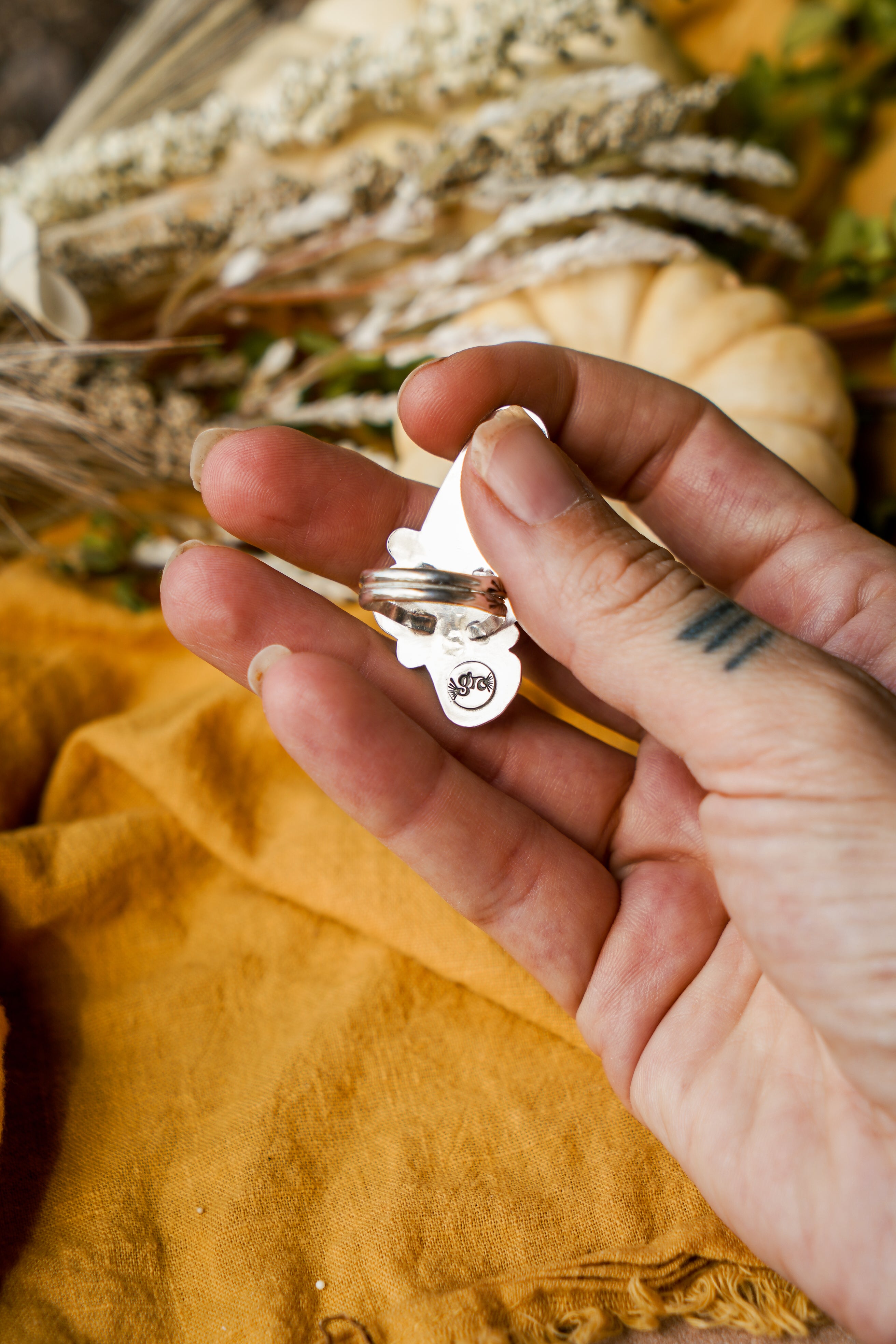 Royston Ribbon Turquoise Ring (Size 8)
Ah, this is one of my favorite pieces in a while! I'm in love with the shapes...and who doesn't love Royston Ribbon?!
Sterling Silver.
Size 8
Handcrafted by Chandra Rae in Tucson AZ. 
Packaged Mindfully with post-recycled paper products as well as recyclable packaging.  
Royston Ribbon Turquoise Ring (Size 8)