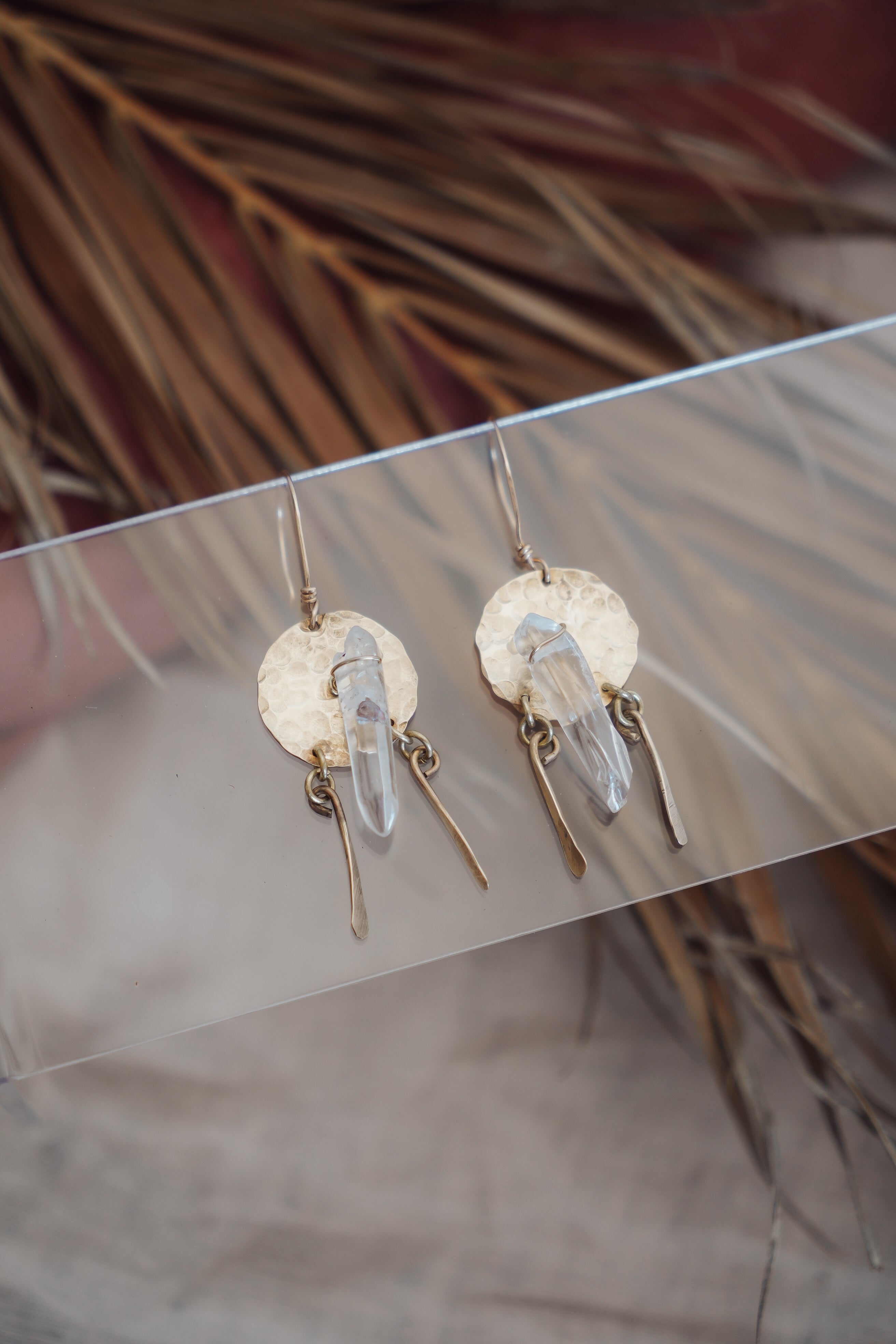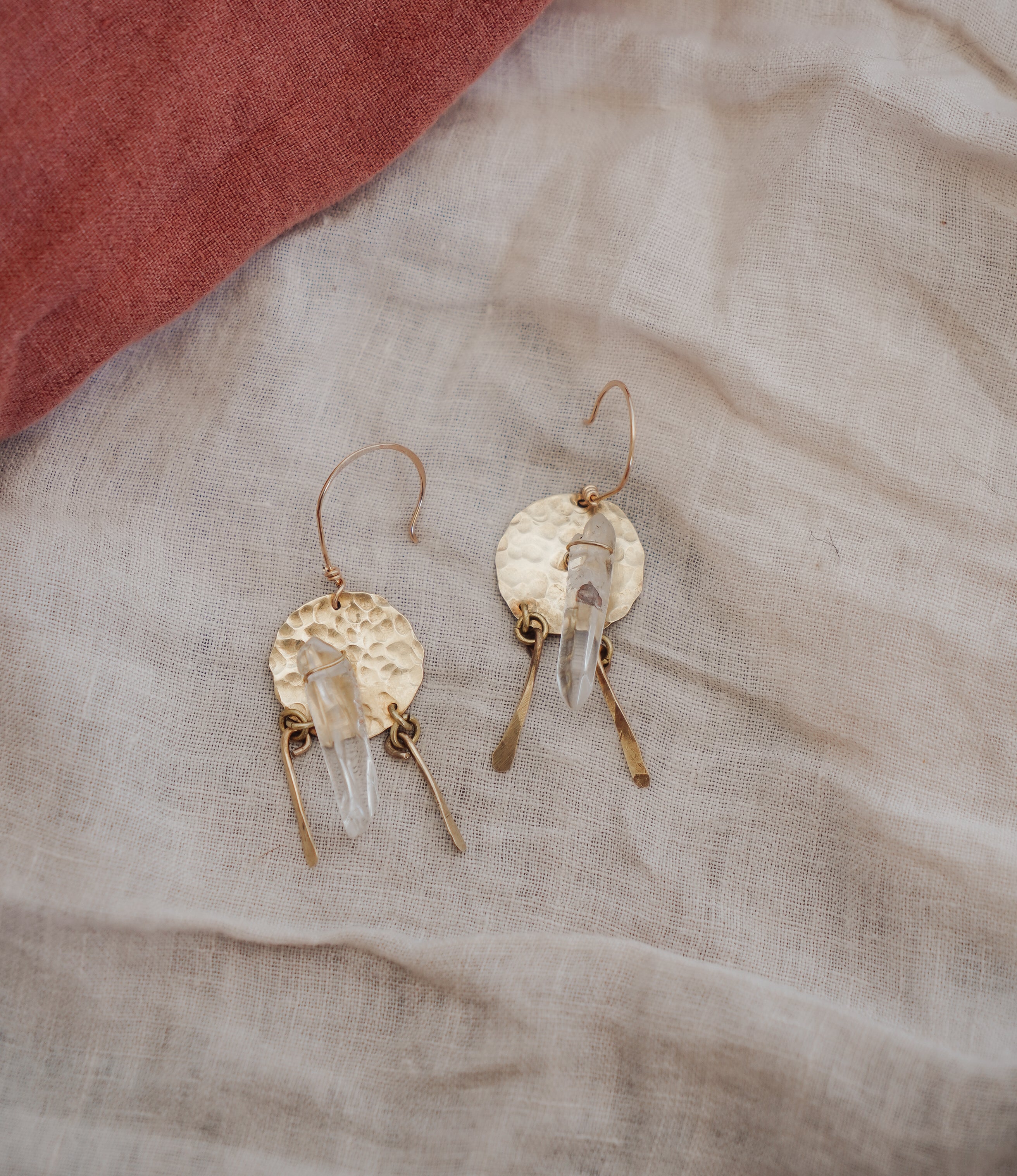 The Cavern Earrings in Clear Crystal Quartz
The Cavern Earrings in Clear Crystal Quartz are statement earrings but lightweight enough to go on any adventure. 
Each disc is cut by hand and hammered in my studio.
Keep in mind - No two clear crystal quartz points are the same, which makes them sisters, not twins. They are truly one of a kind!

Made with 14k Gold Fill handmade ear wires with brass discs and brass wire that wraps around the clear crystal quartz point.
14k Gold Fill Ear wires are hypoallergenic and water-resistant. 
Note: Made-to-order items will ship within 7-10 business days of your order.
BRASS CARE: Brass can tarnish if not cared for appropriately so we do recommend keeping your brass jewelry away from water and harsh chemicals. Don't store brass in humid areas, as moisture can cause the brass to tarnish. 
Handcrafted in Tucson, Arizona.
The Cavern Earrings in Clear Crystal Quartz