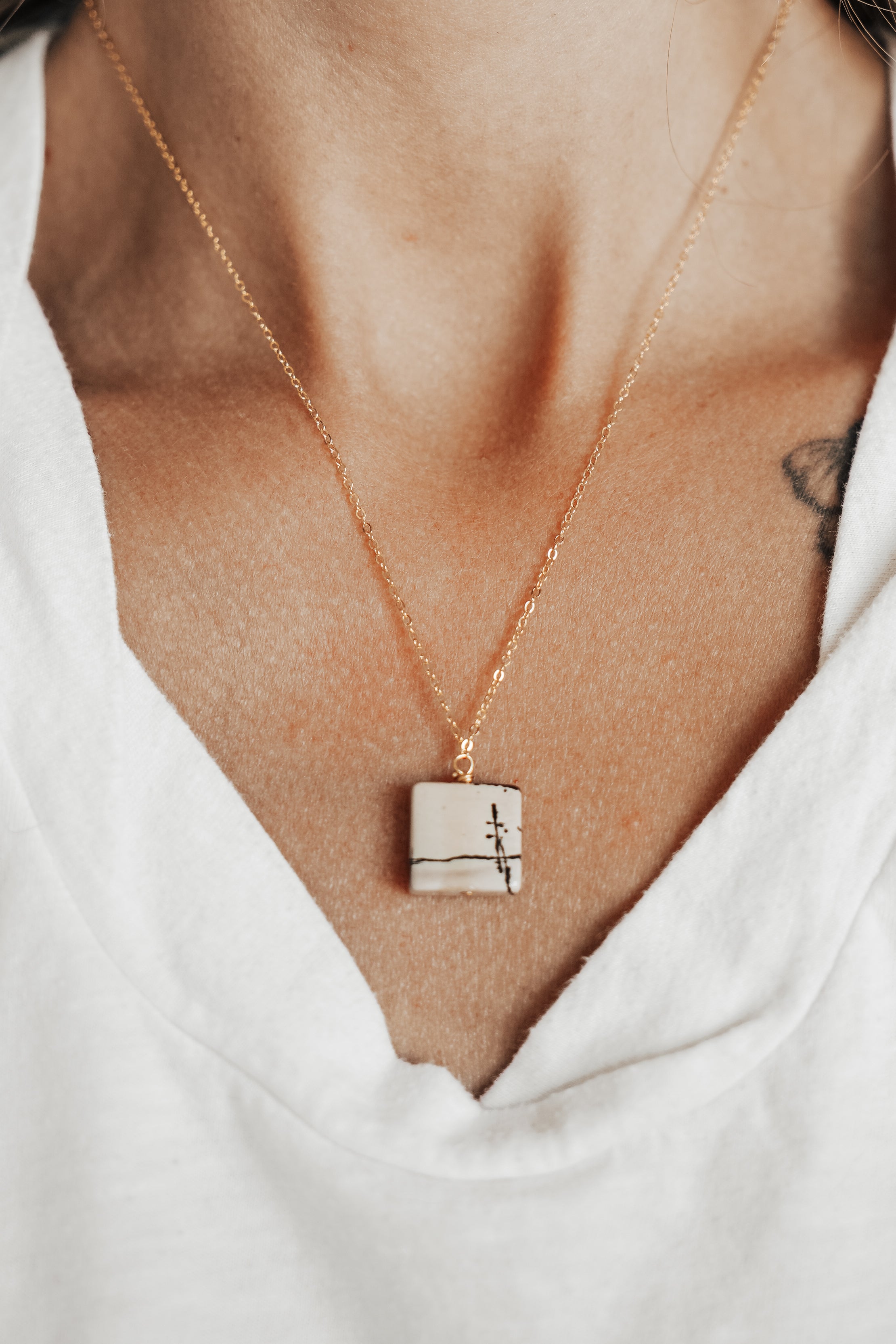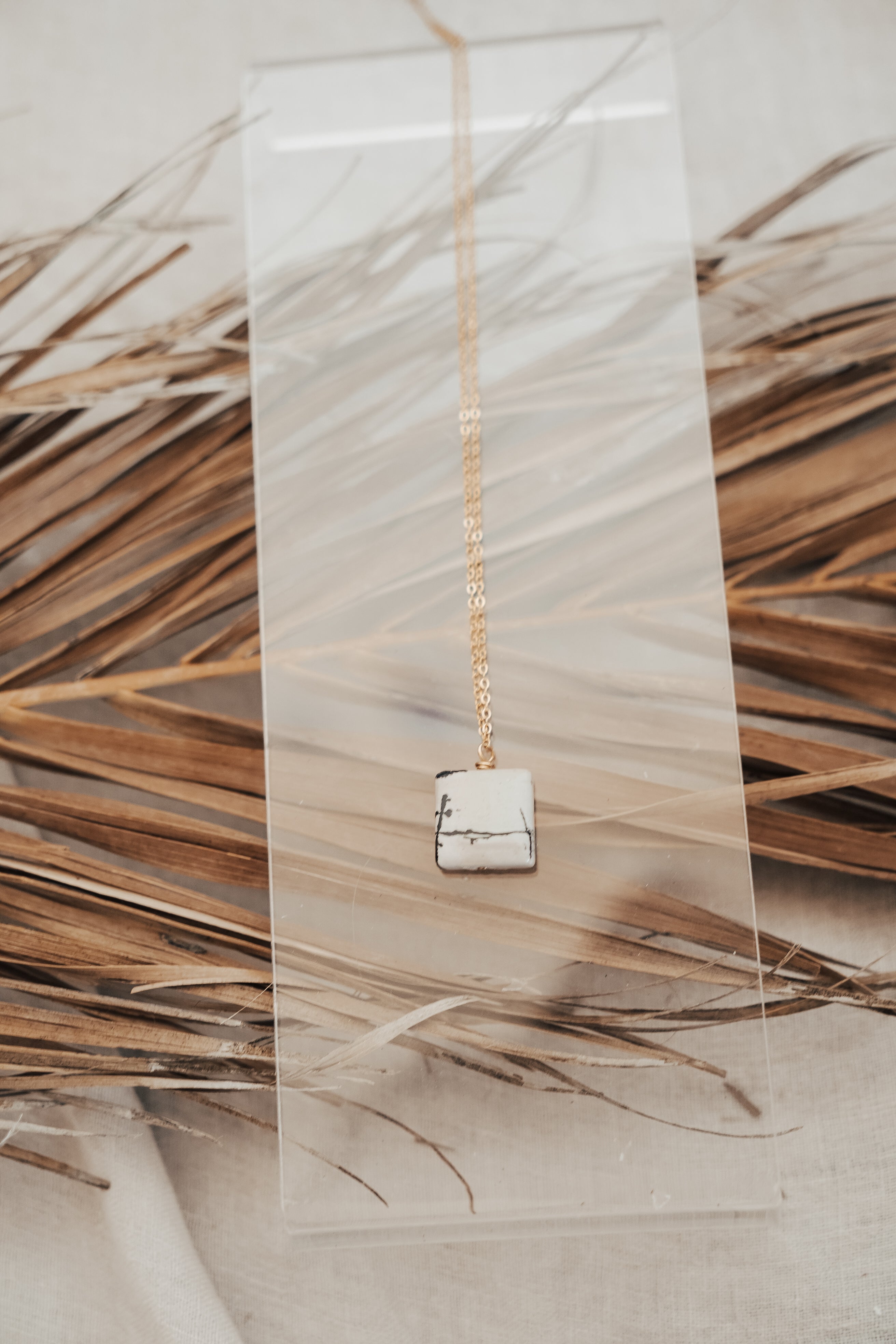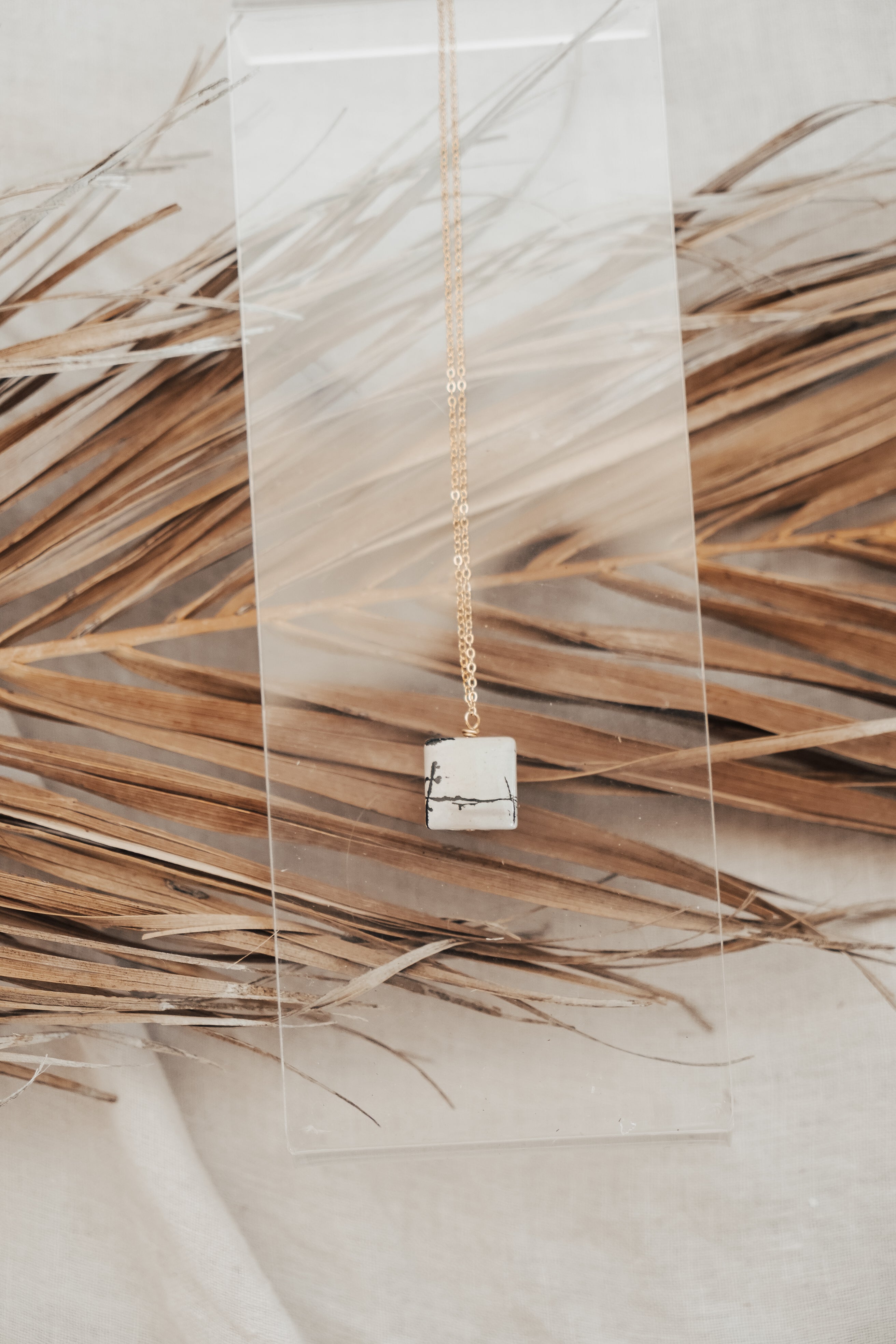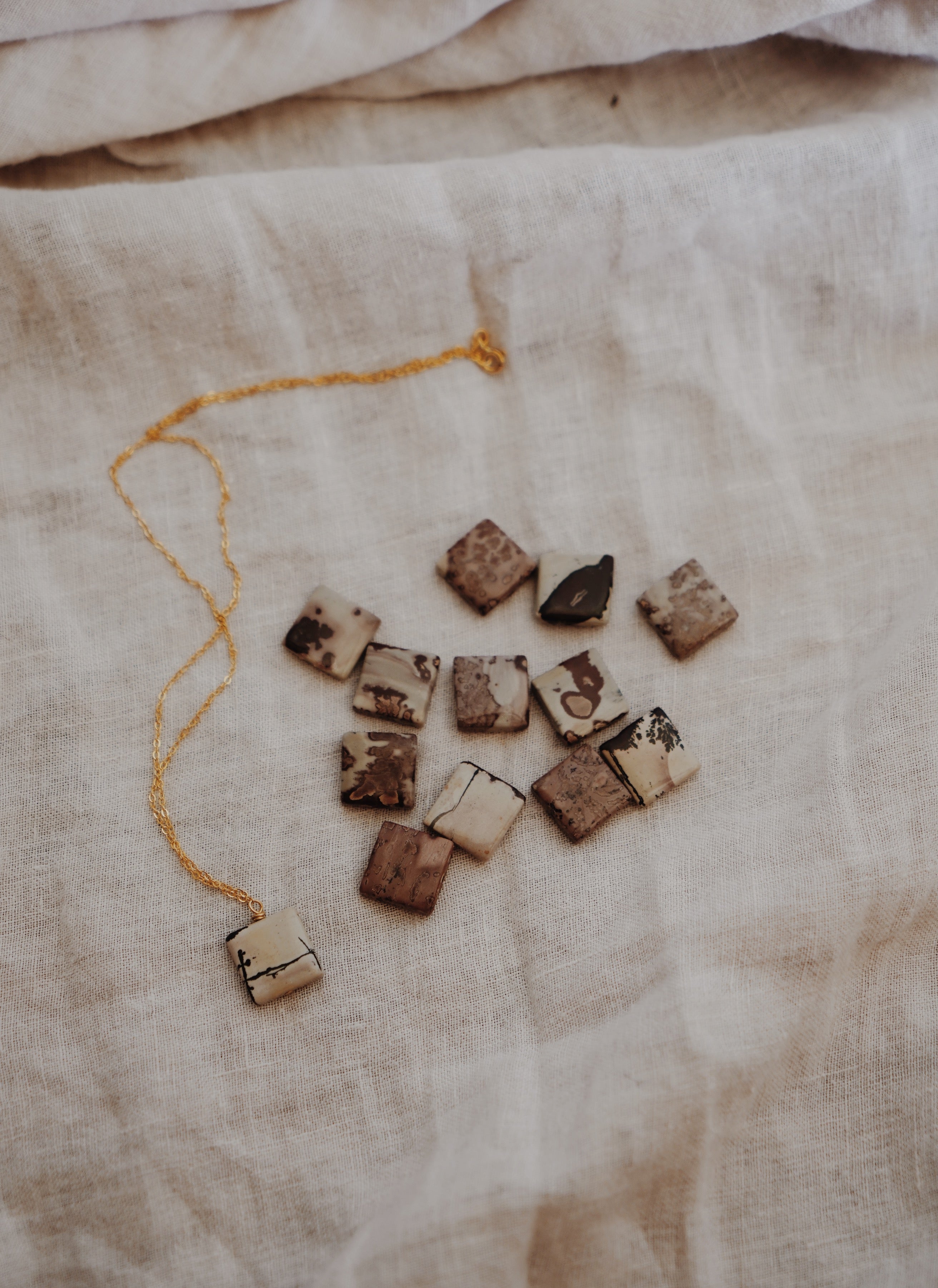 The Deep Earth Necklace with Jasper
I love the elegance of the Jasper in this design. Simple, square, and beautiful.

The chain is made of 14K Gold Fill.
Disclaimer: These Jasper stones are all very unique in color and pattern (see photo of variation below). We only choose Jasper with a pattern we absolutely love and think you'll love as well.
Note: Made-to-order items will ship within 7-10 business days of your order.
The Deep Earth Necklace with Jasper