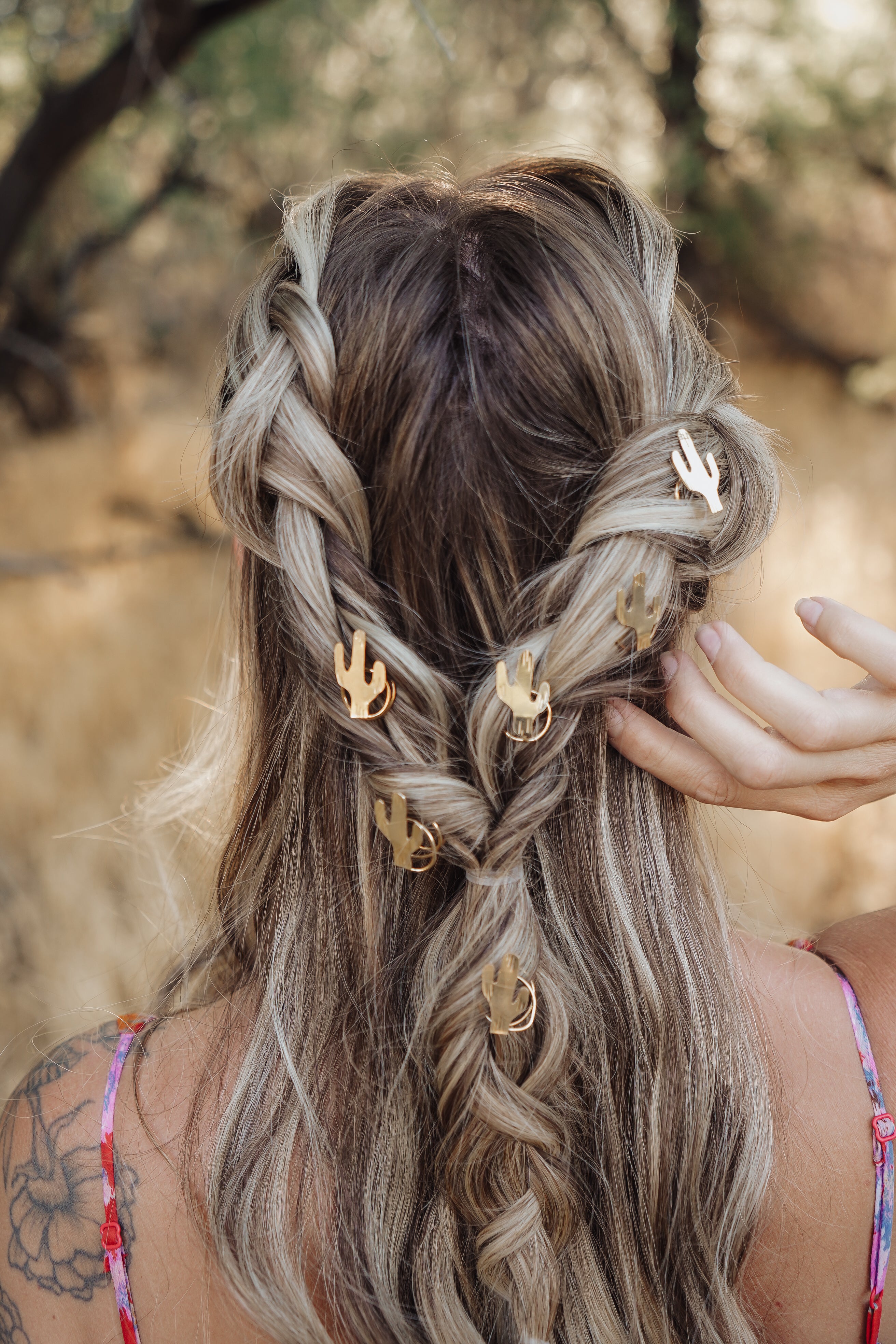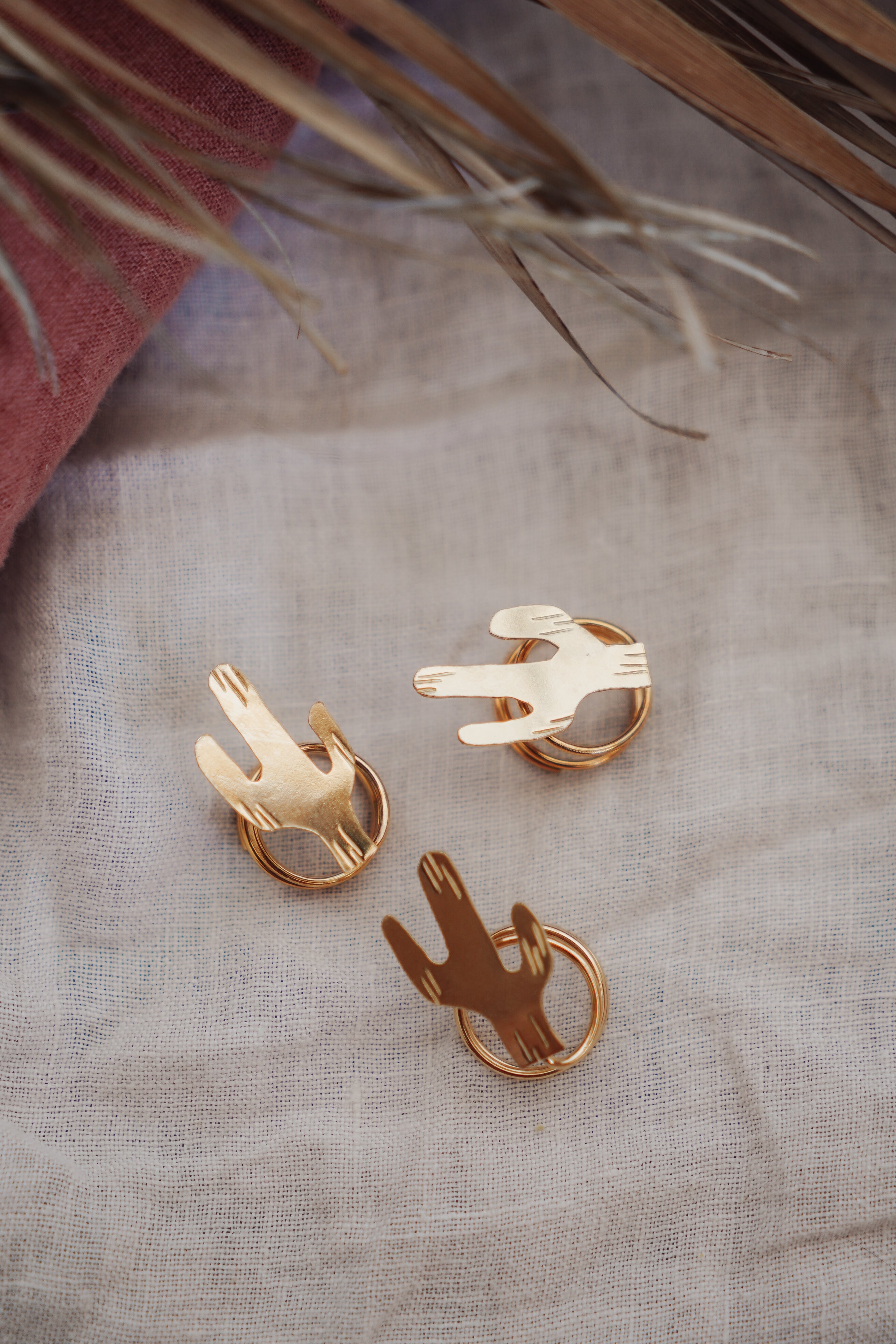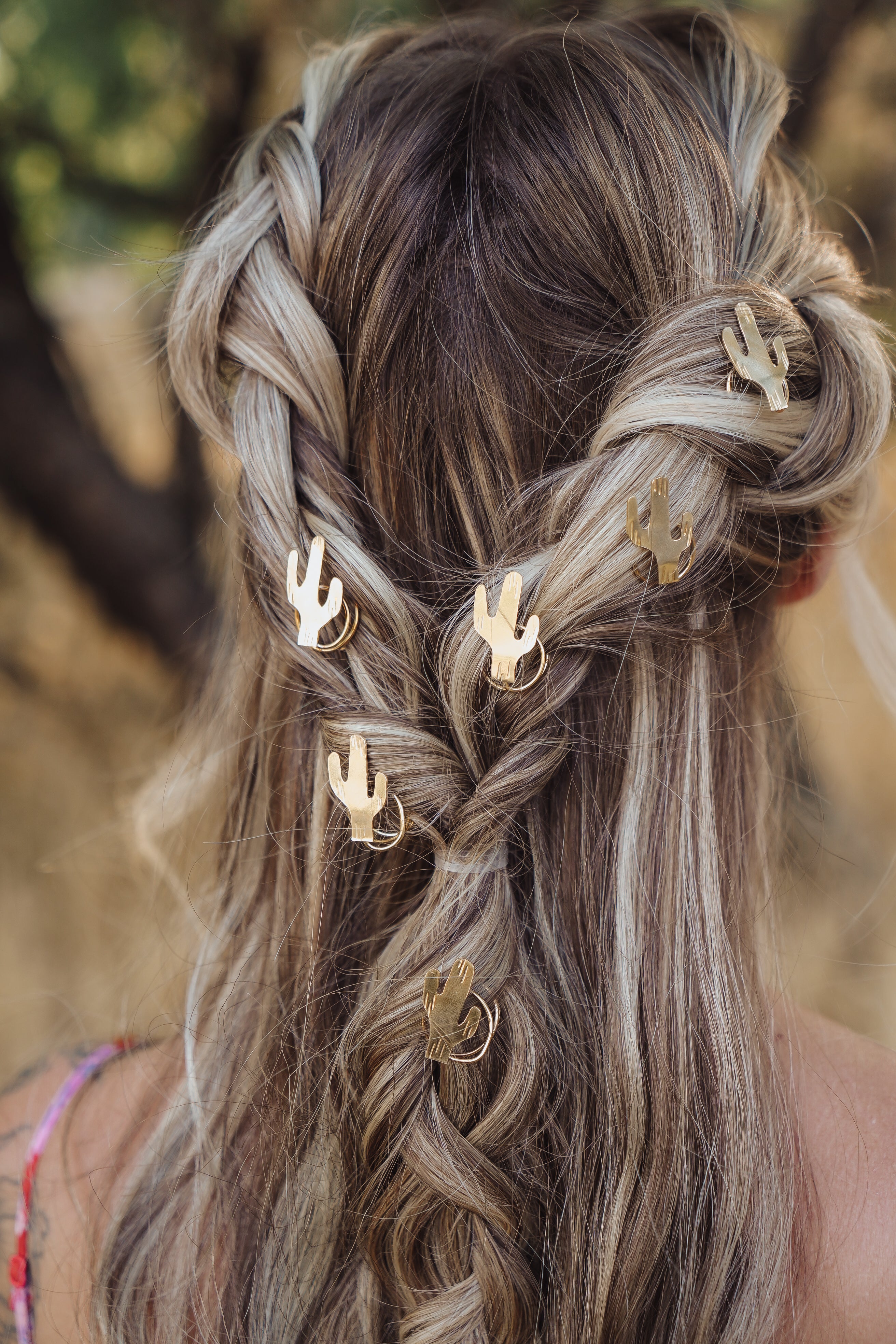 Saguaro Hair Twists (Set of 3)
These hair twists are one of my favorite accessories. They're dainty enough to be a cool little addition to your hair or load them up for a statement! 
The Saguaro Hair Twists are sold in sets of 3.
They are super easy to put in and take out with a simple twist! 
These are hand-sawed and soldered onto a brass wire and formed into a twist.
Note: Made-to-order items will ship within 7-10 business days of your order.
CARE: 
Brass can tarnish if not cared for appropriately so we do recommend keeping your brass jewelry away from water and harsh chemicals. Don't store brass in humid areas, as moisture can cause the brass to tarnish. 
These hair adornments are handmade so there may be slight variations. Your Golden Road Crafted Hair Twists are as unique as you are.
Saguaro Hair Twists (Set of 3)