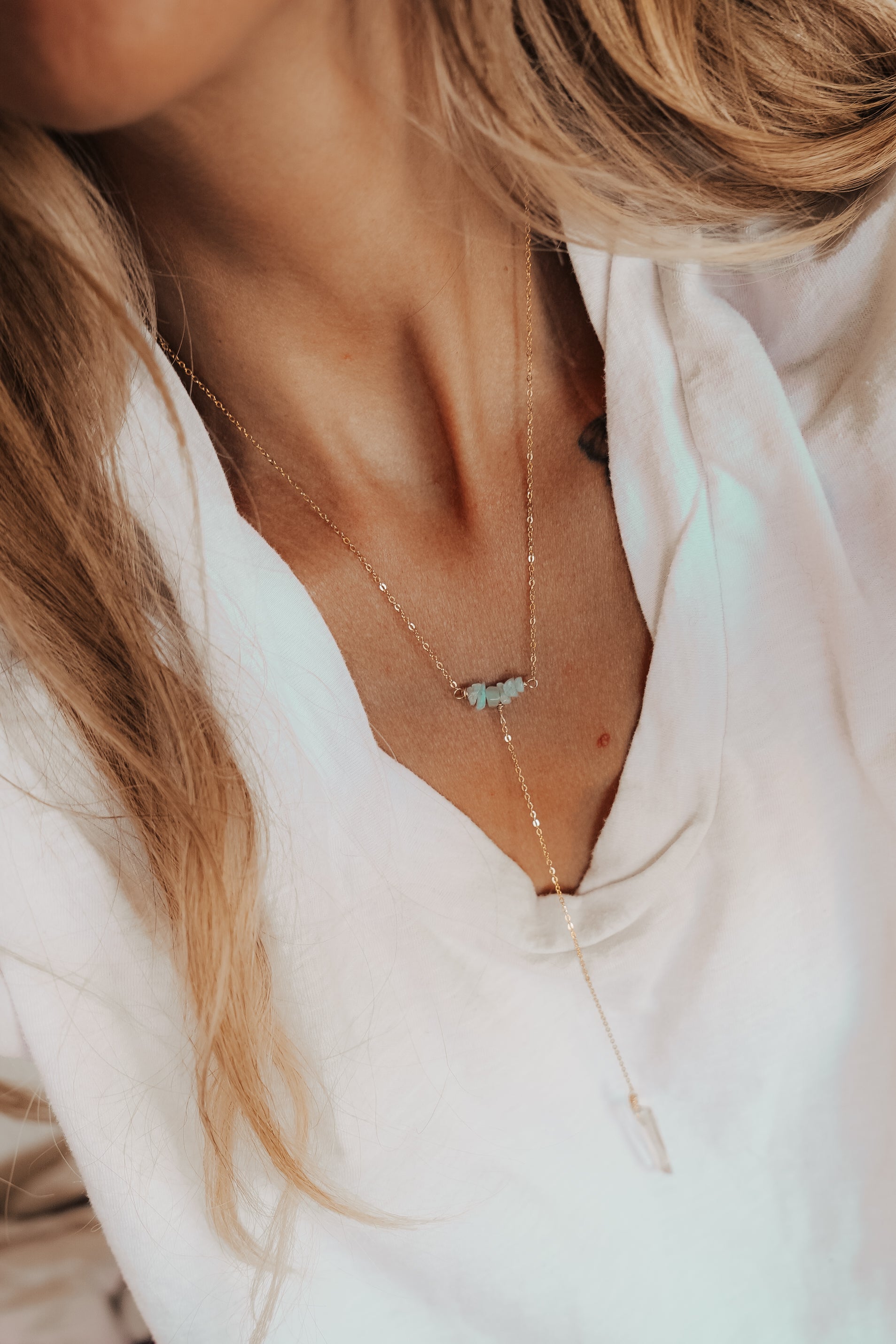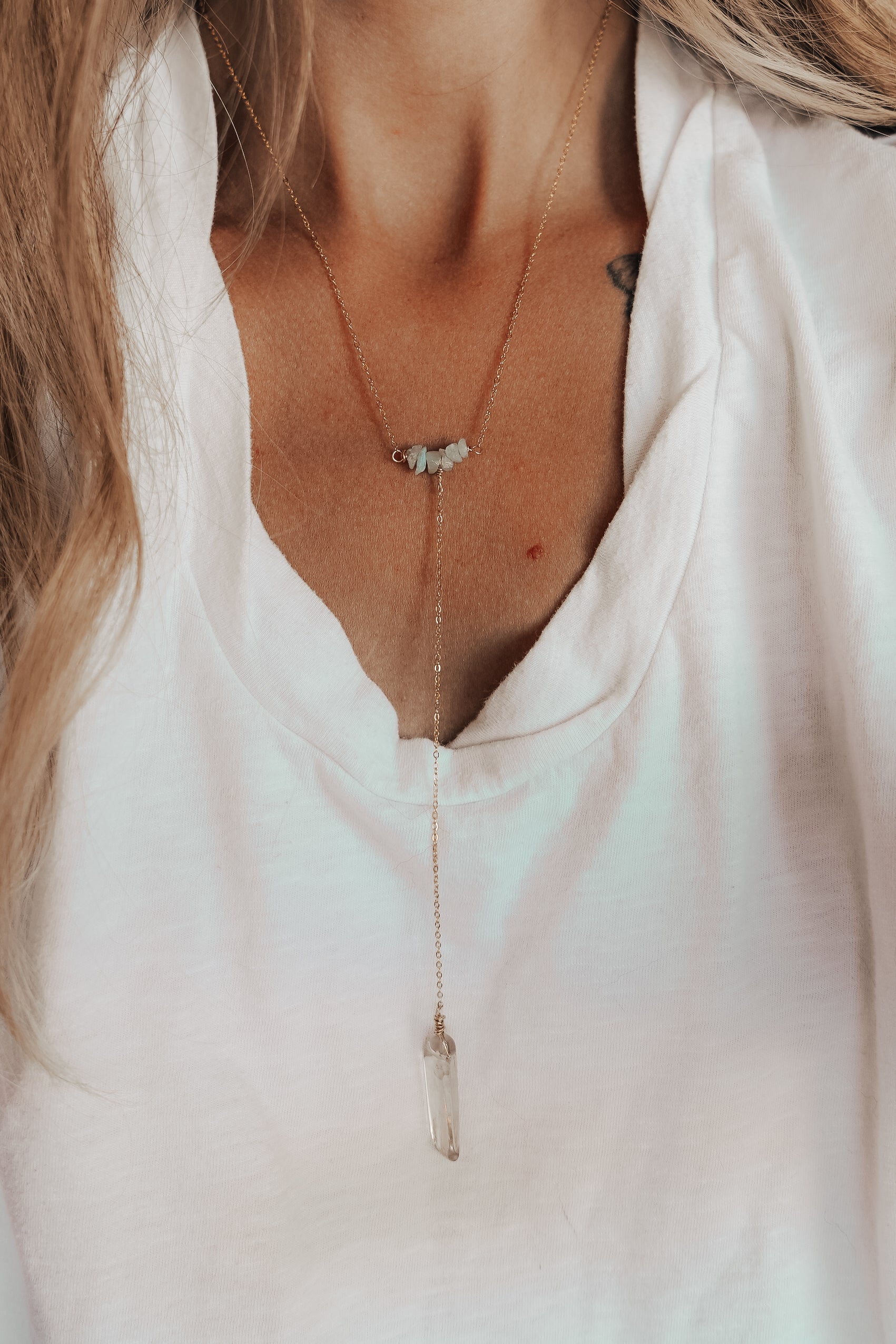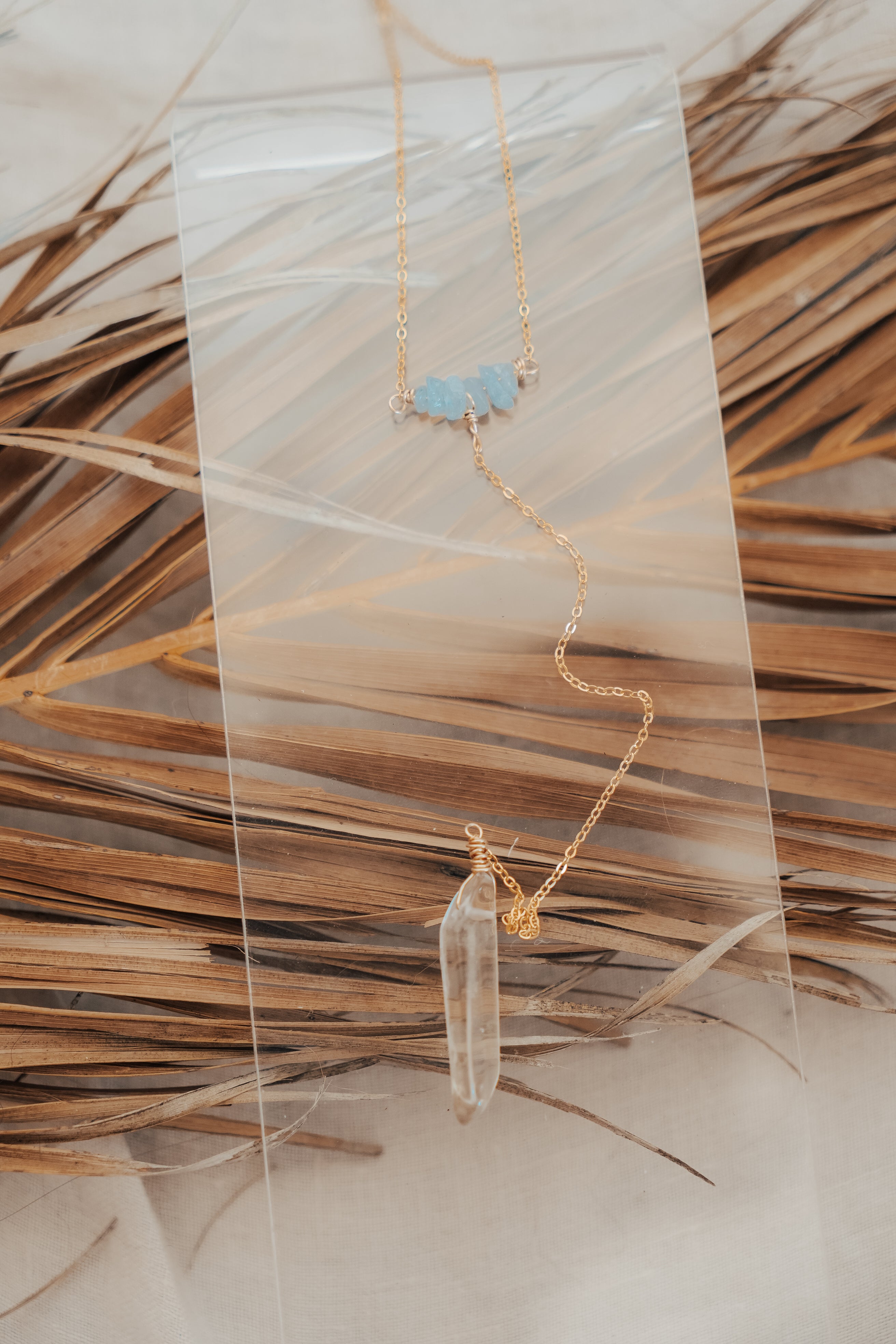 The Free Fall Lariat Necklace with Clear Crystal Quartz & Aquamarine
The Free Fall Necklace is such a fun design- I'm in love! Lightweight and ready for a night out or an adventure.
The chain is made of 14K Gold-fill.
Note: Made-to-order items will ship within 7-10 business days of your order.
The Free Fall Lariat Necklace with Clear Crystal Quartz & Aquamarine